Ouch! These idiots who fell asleep (we hope) in the sun were rewarded with some epic burns… UV rays-style. Nobody wants unsightly tan lines, but these people took their relaxing time in the sun to a whole new level. These aren't your run of the mill swimsuit lines, some of these people have happy faces and fun messages from their friends burned right onto their skin!
It's very important to use sunscreen when you're spending time outside on a hot, sunny day, unless of course you want to end up on this list someday. In that case, you'll need to leave the sunscreen, sun hats, and umbrellas at home, and only bring along your bikini top, swim trunks, or, as one person here did, a cutout shaped like Batman, so that you can have horrible sunburn designs burned into your skin. They're like tattoos, but made of fire.
From men with burned on bikini tops, one poor guy who remembered sunscreen but couldn't quite reach all of his back, to a hardcore AC/DC fan, these epicly bad sunburns will be the talk of the pool party. Hopefully all these people went right out and bathed in a tub of aloe vera and are prepared for the skin cancer their future likely holds.
Stay safe in the sun, everyone! Unless your significant other really digs the tomato look.
This Poor Unfortunate Soul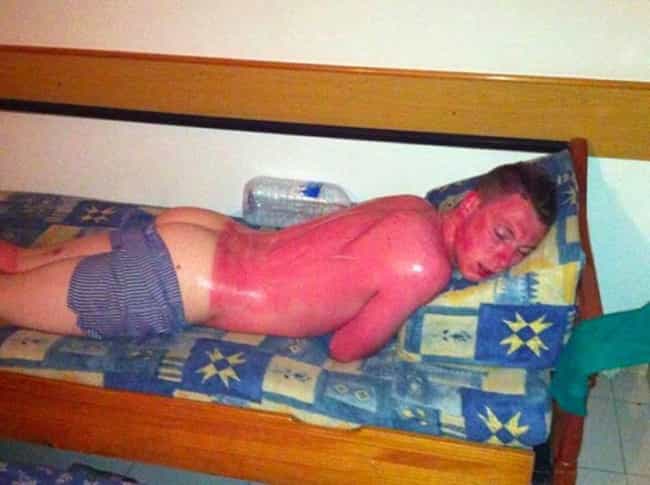 These Two Who Didn't Think Sunscreen Was That Important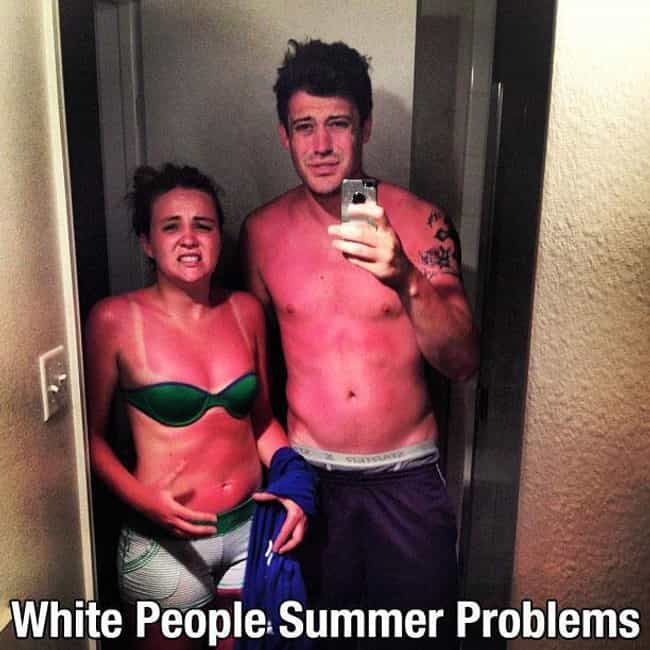 At Least It Was Just One Knot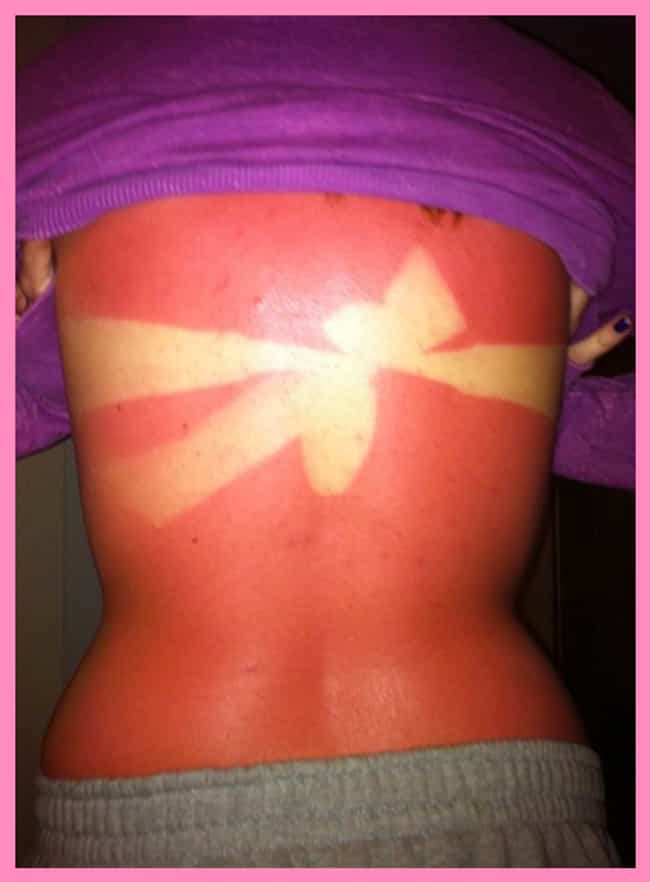 A Supporting Actor from the Movie Cocoon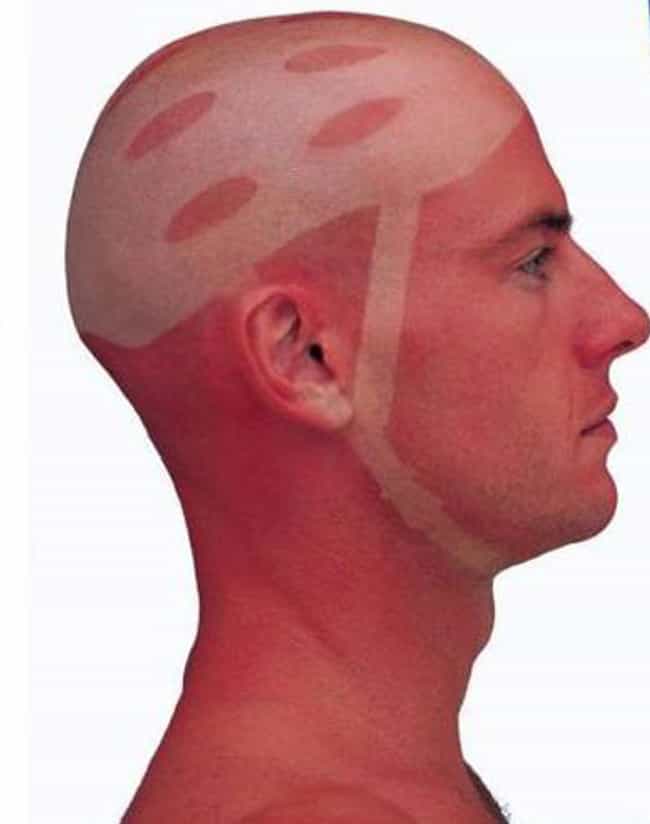 This Girl Who Lived a Yogurt Commercial for a Little Too Long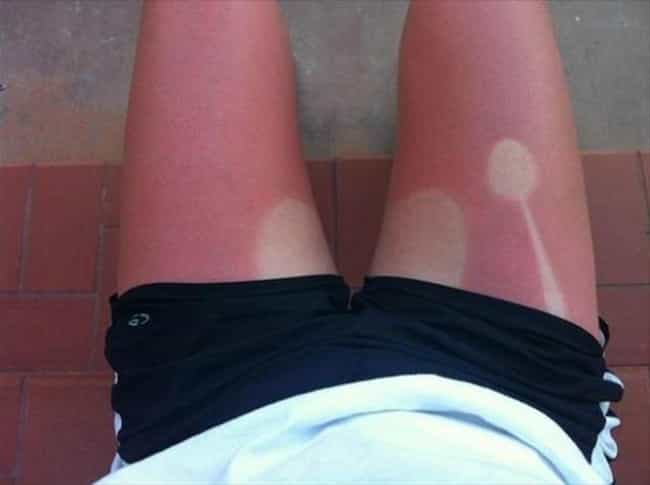 An INSANE Contrast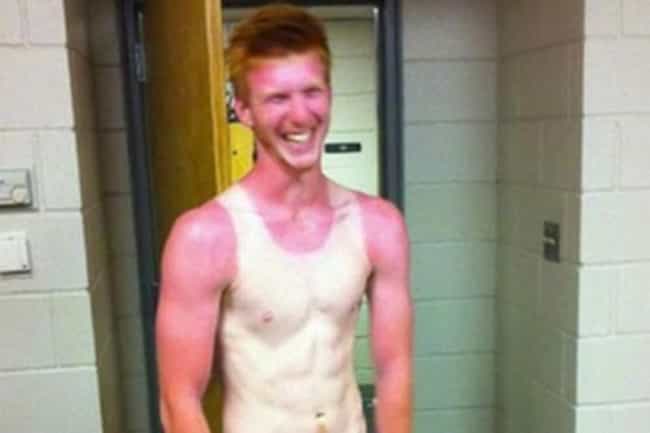 A Woman Who Now Doesn't Have to Buy a White Swimsuit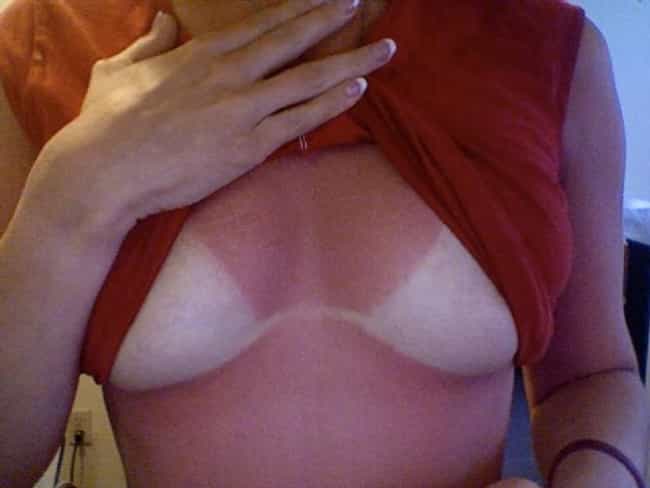 A Horrible Tribal Sunburn That Looks Like Stretchmarks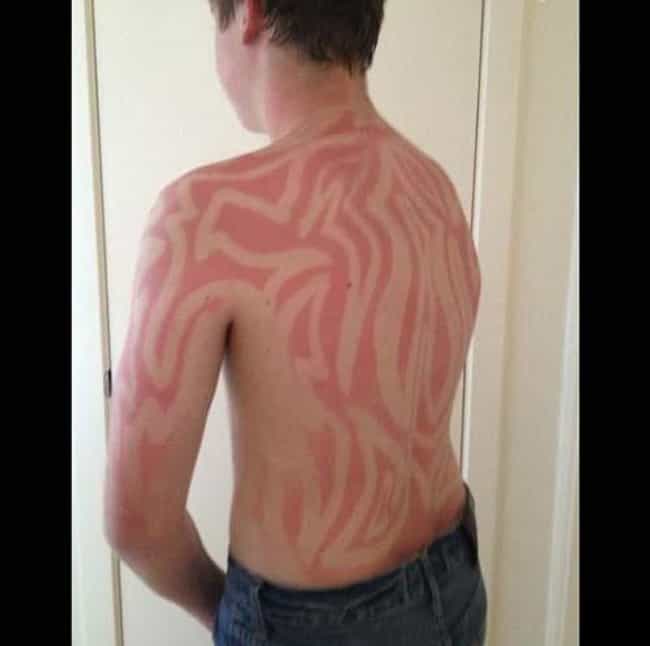 Sunscreen UNDER and AROUND Your Hats!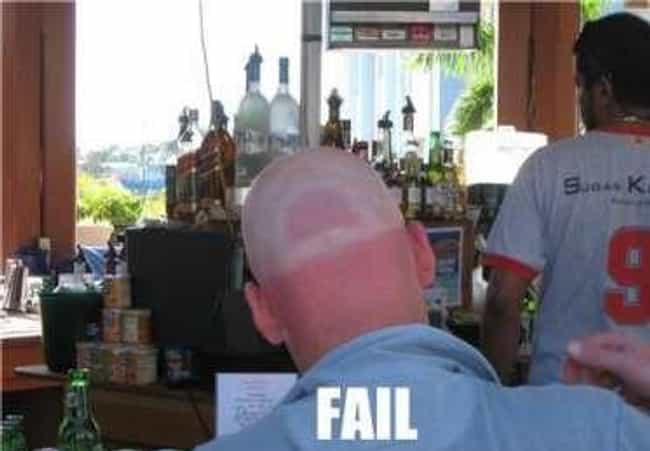 This Guy Who Loves That Old '90s Surfing Brand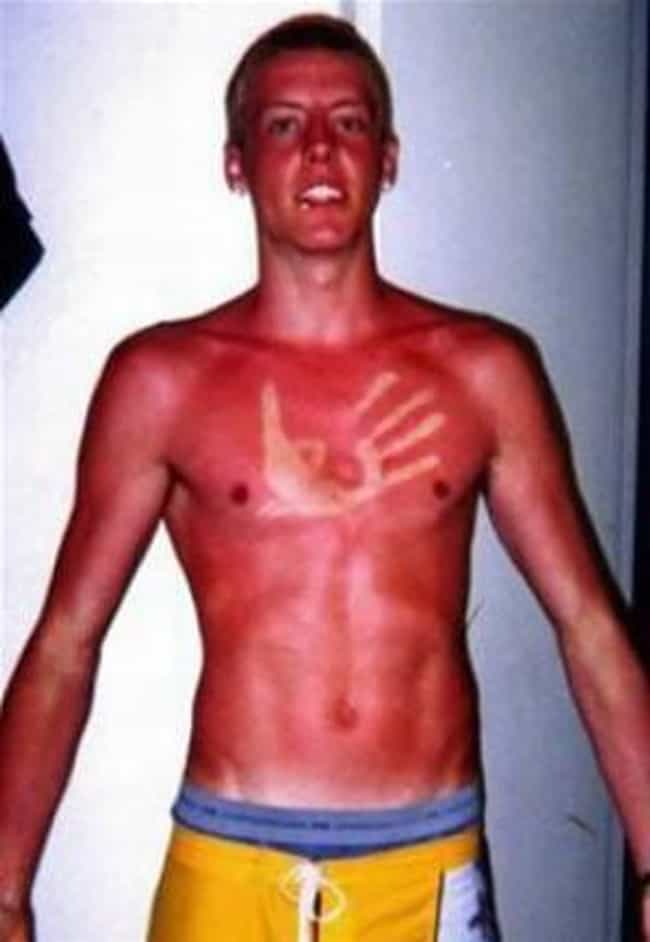 This Guy Who Wore a Bra/Bikini Top for One Day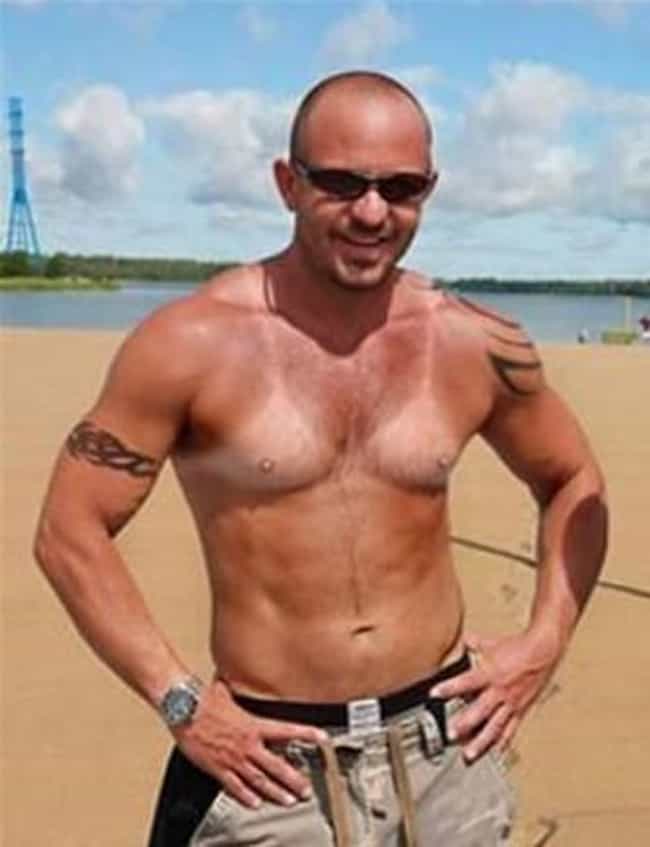 Committment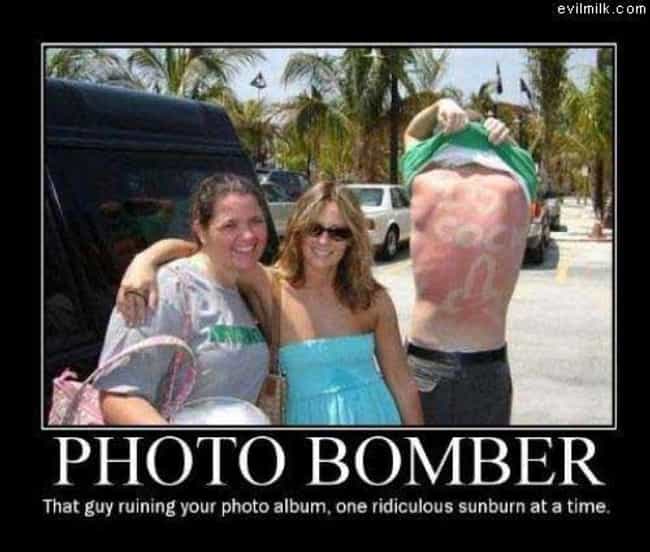 Worth It: Batman Sunburn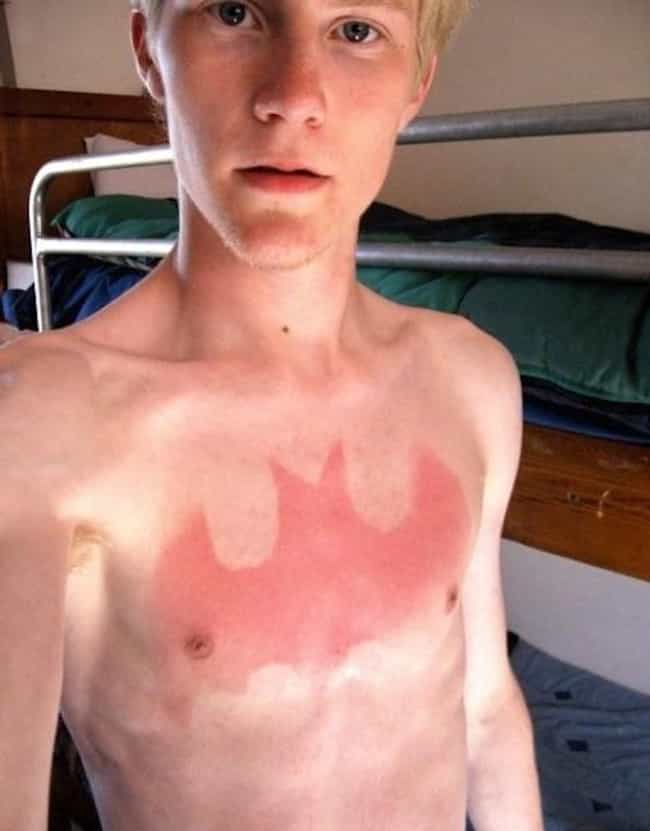 Looks like a tub of Neopolitan Ice Cream
This Disgusting Sunburn for People Who Shouldn't Go Outside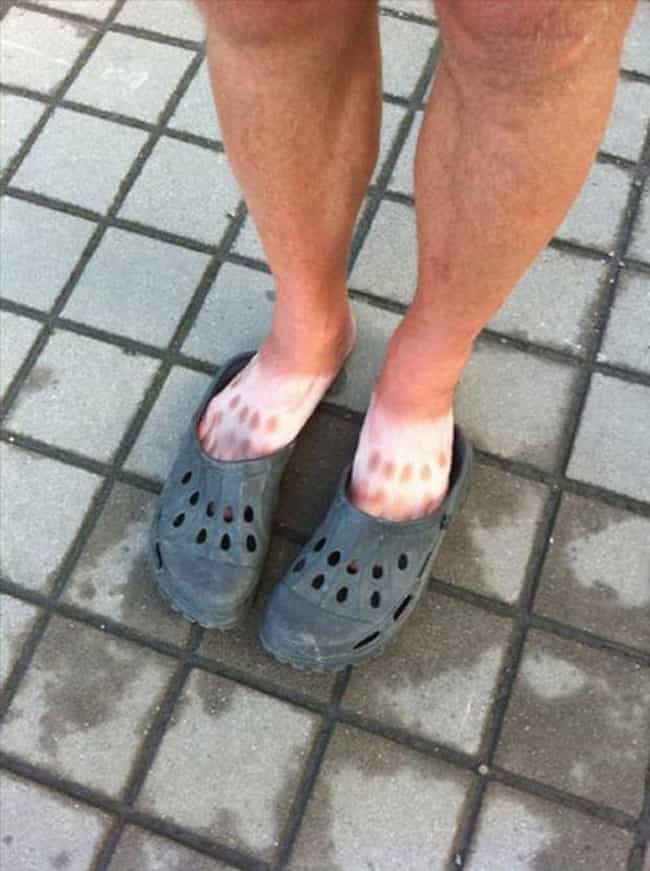 She Had a Henna Tattoo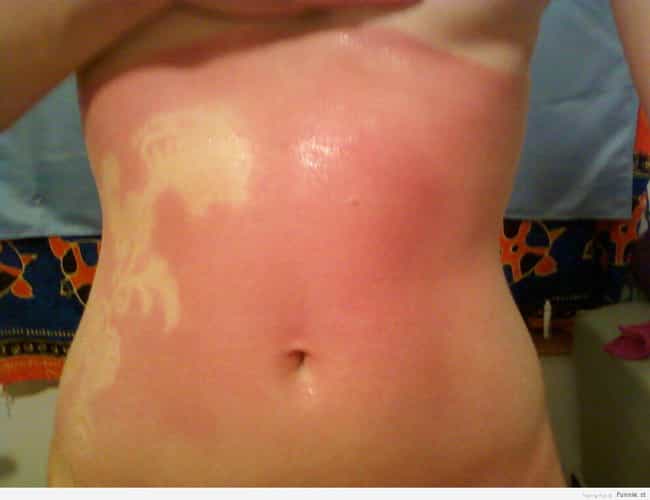 This Really Great Red Skull Cosplay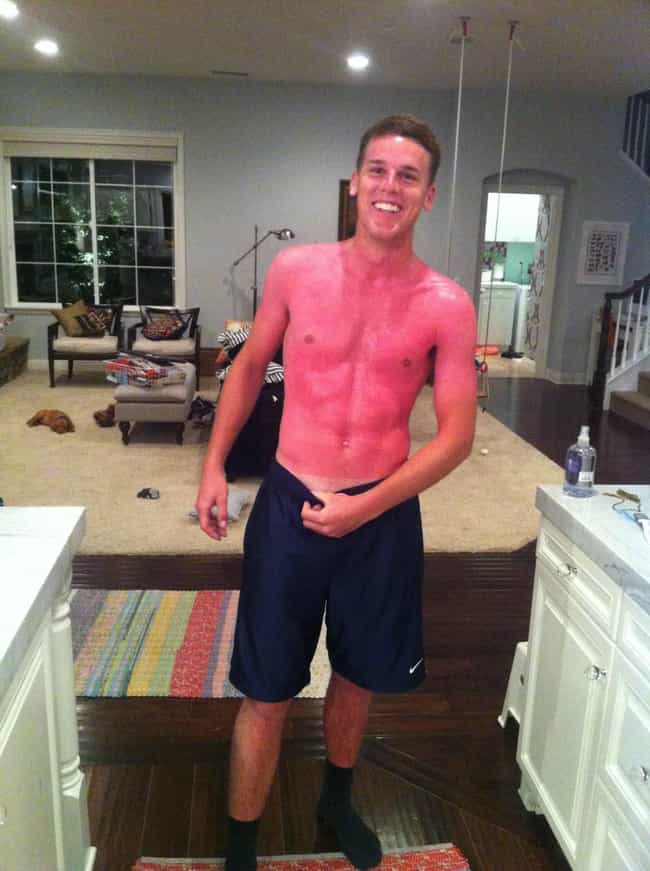 This Lobster with The Tanktop Made Of Human Skin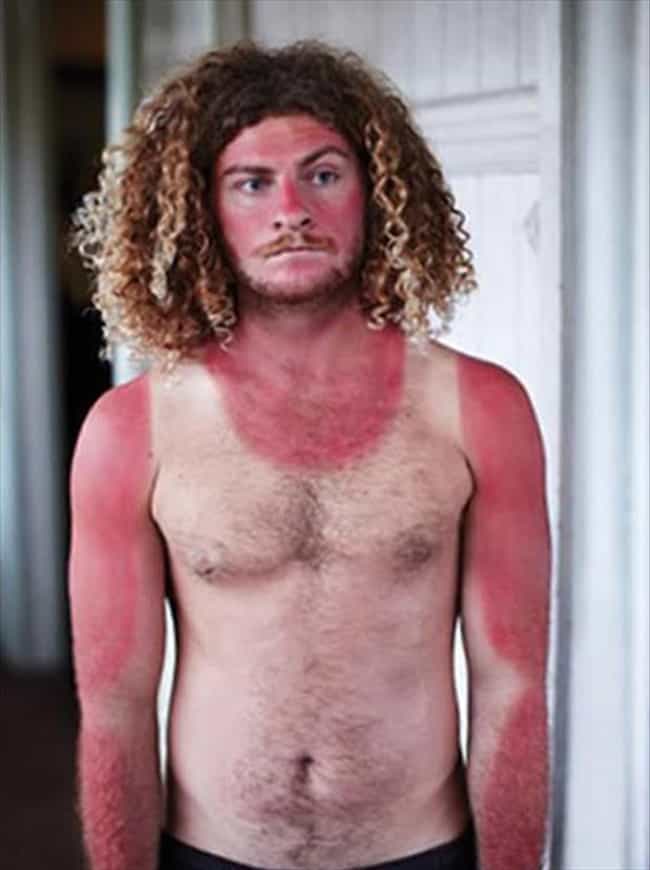 This Guy Who Sucks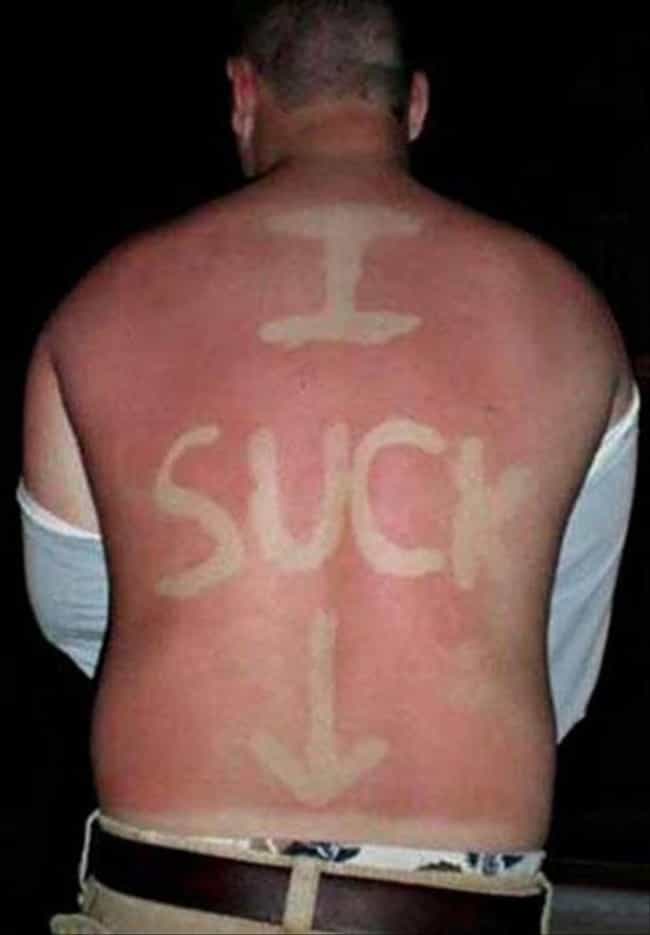 This Pretty Lady with A Cool Red Body Suit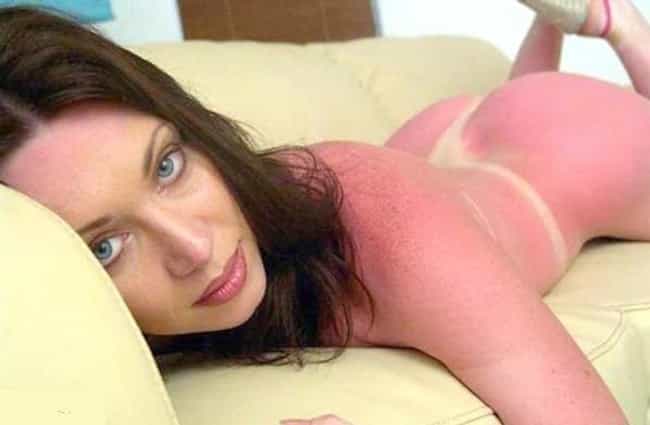 This Guy Who Sleeps with HIs Hand on His Belly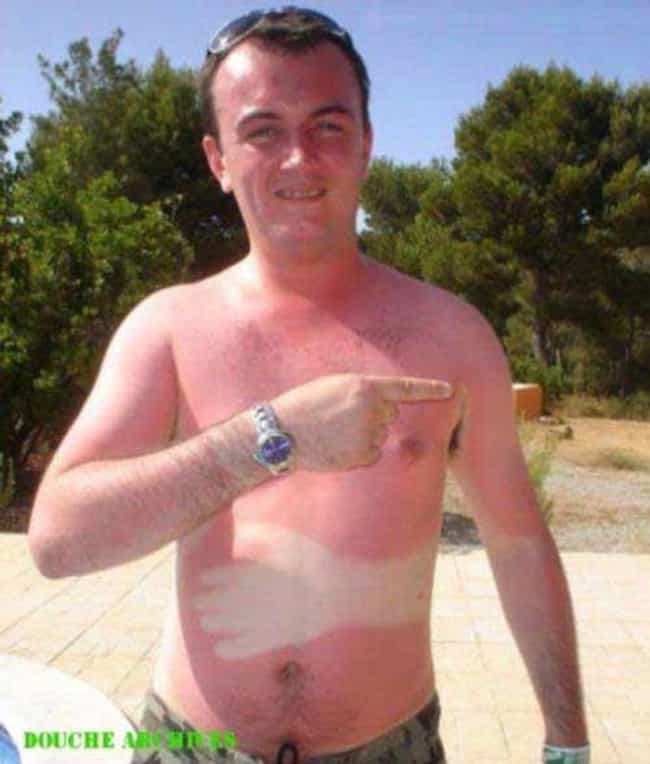 Someone Who Learned a Hat and Sunglasses Aren't Enough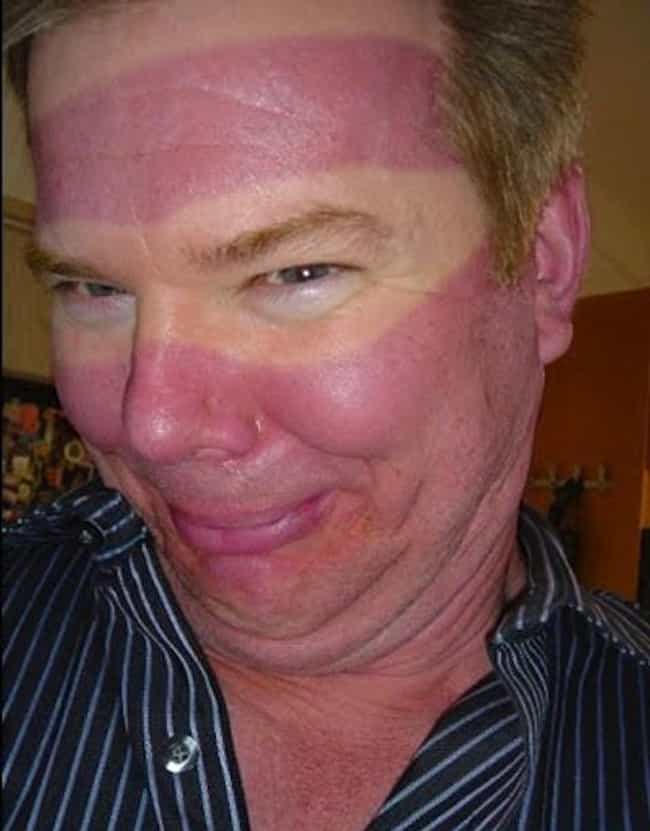 Sunburn Level: NEW TOP!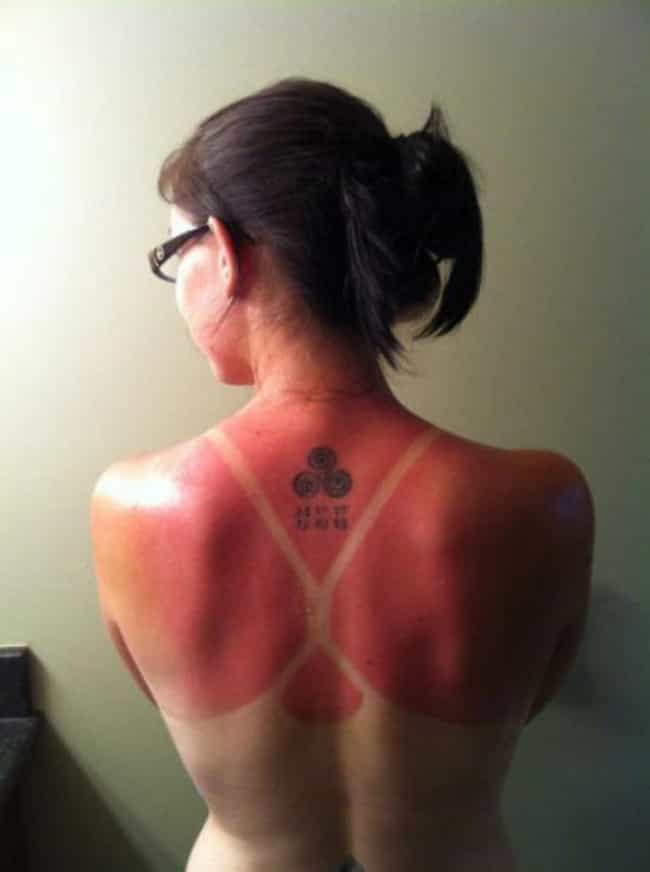 This Man with The Bed Now Made Of Knives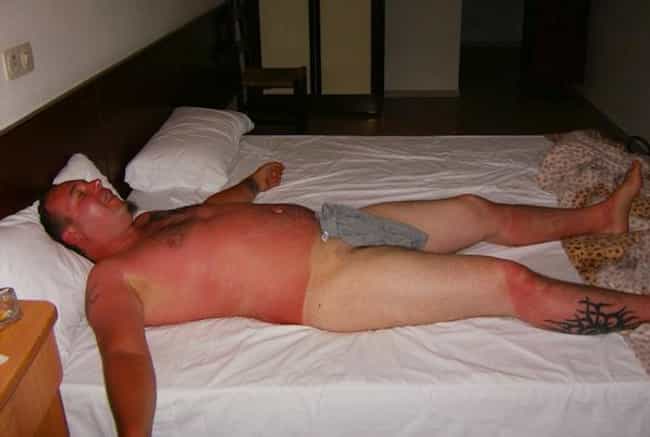 The Loneliest Sunburn Ever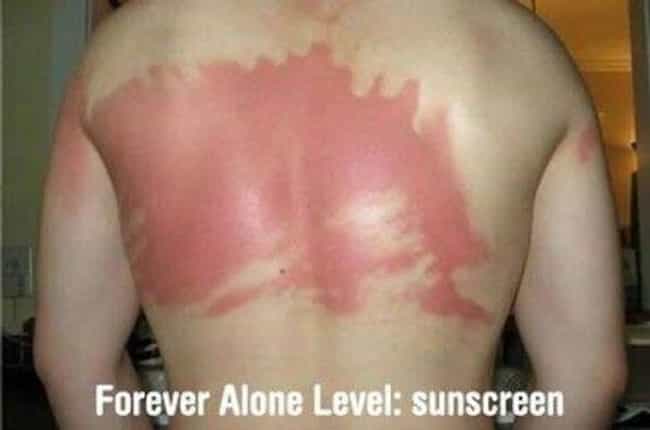 This Guy with The Washington Monument on His Chest
Everybody Should Just Wear Full Body Bikinis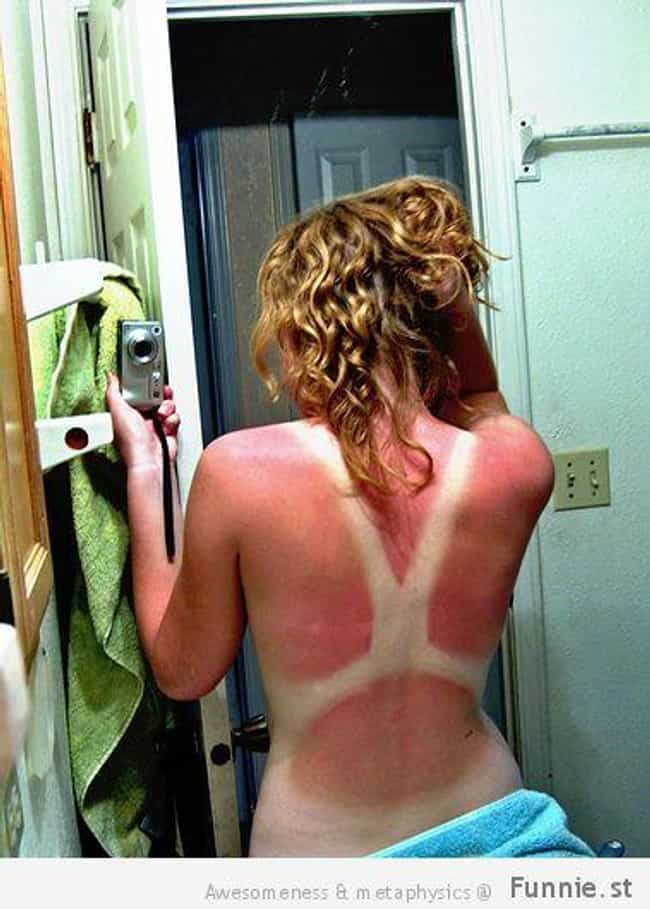 Oh, Stop Wining About Your Sunburn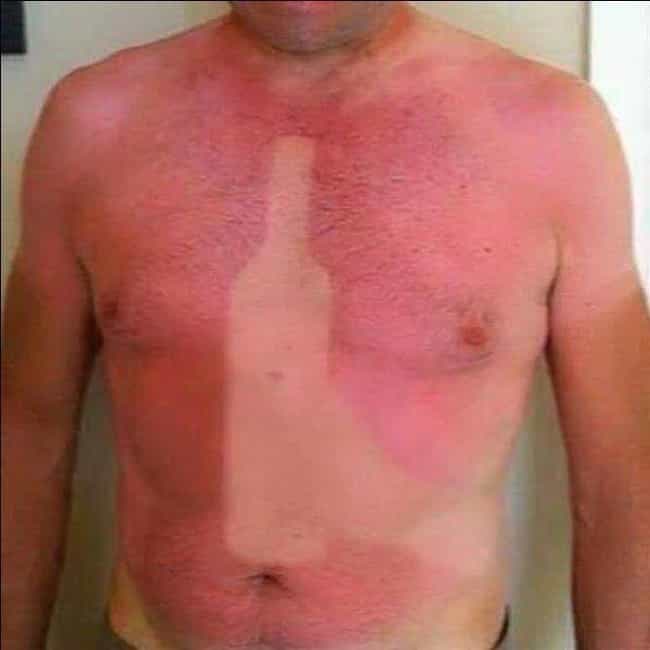 A SICK AC/DC Sunburn, Bro!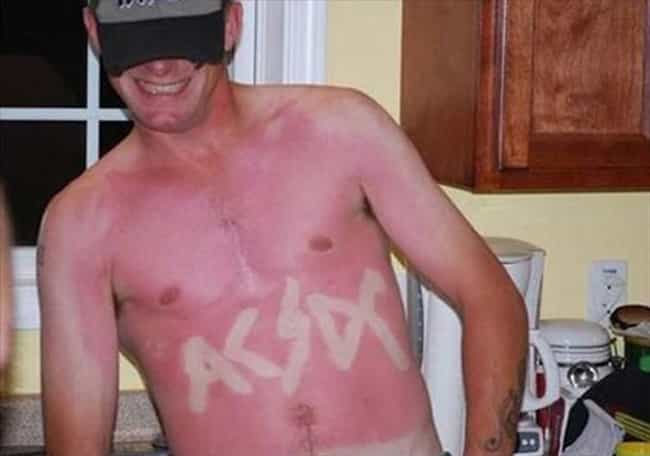 When You Forget Your Feet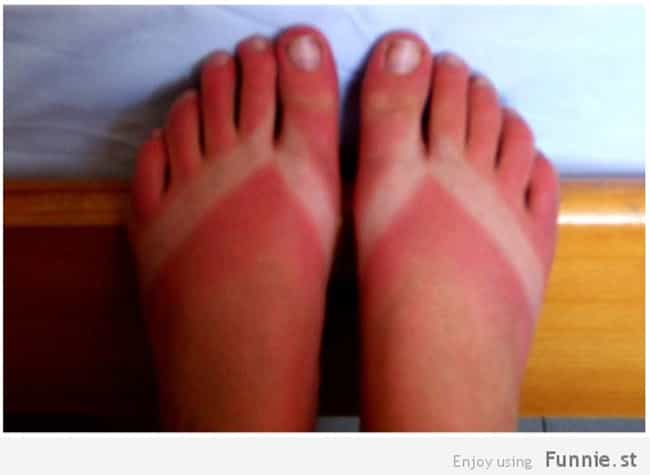 The Necklace Must Feel Like a Poker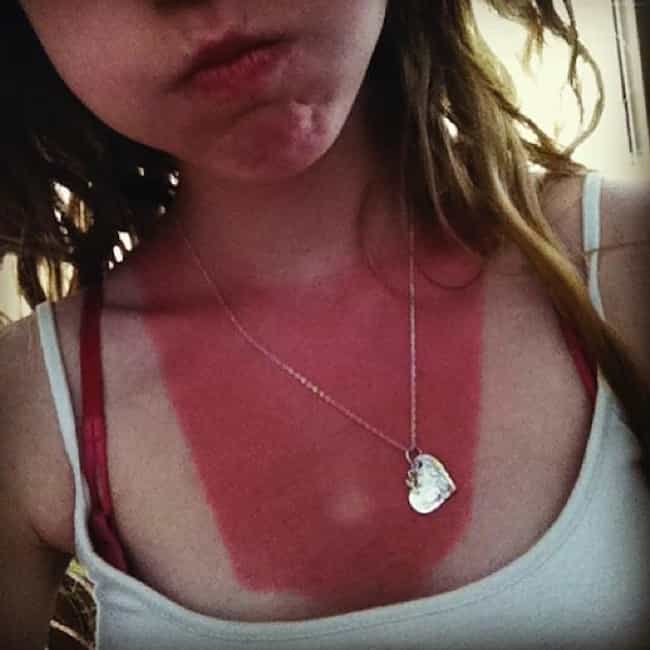 Mr. Attack of the Killer Tomatoes Over Here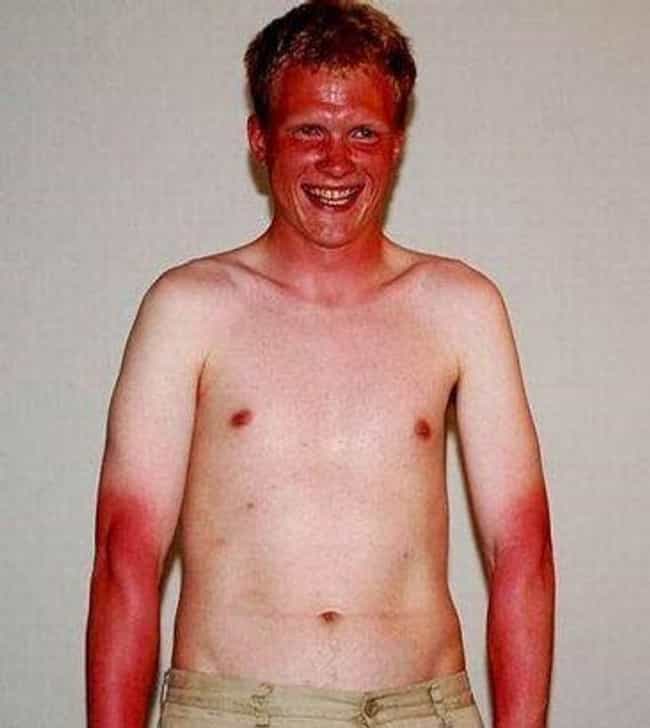 This Guy Who Don't Give a Care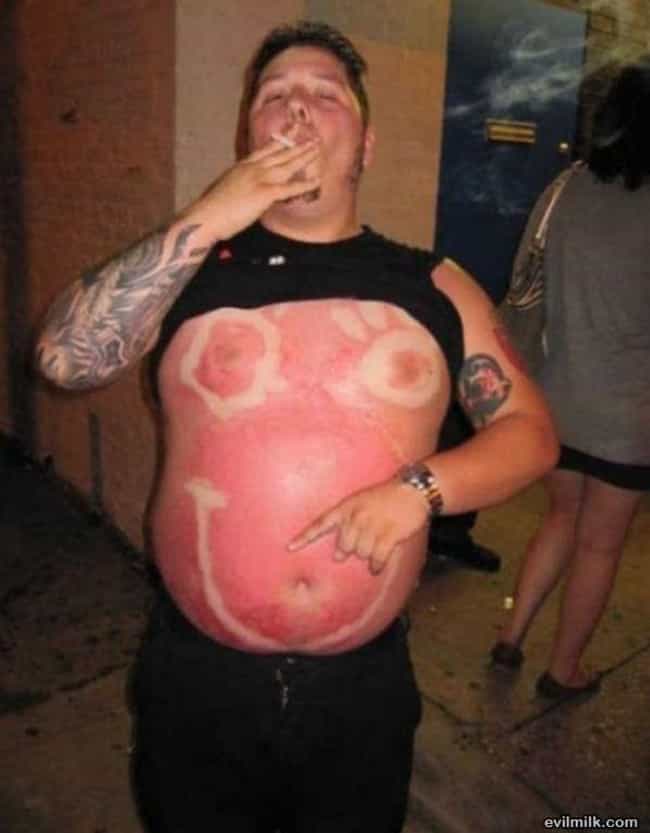 This Girl Who Switched To A Two-Piece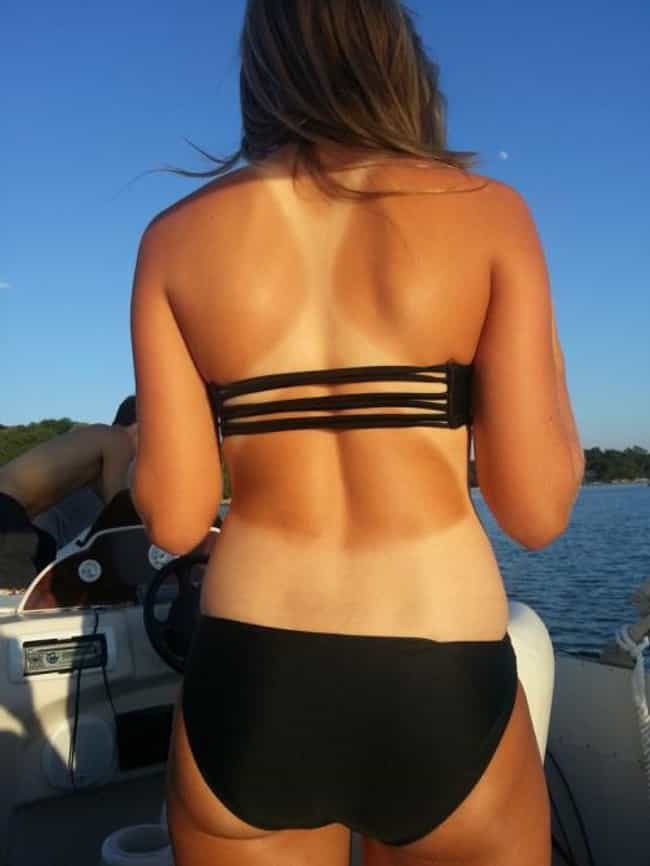 This Man Who Will Wear Hats Like a Person Now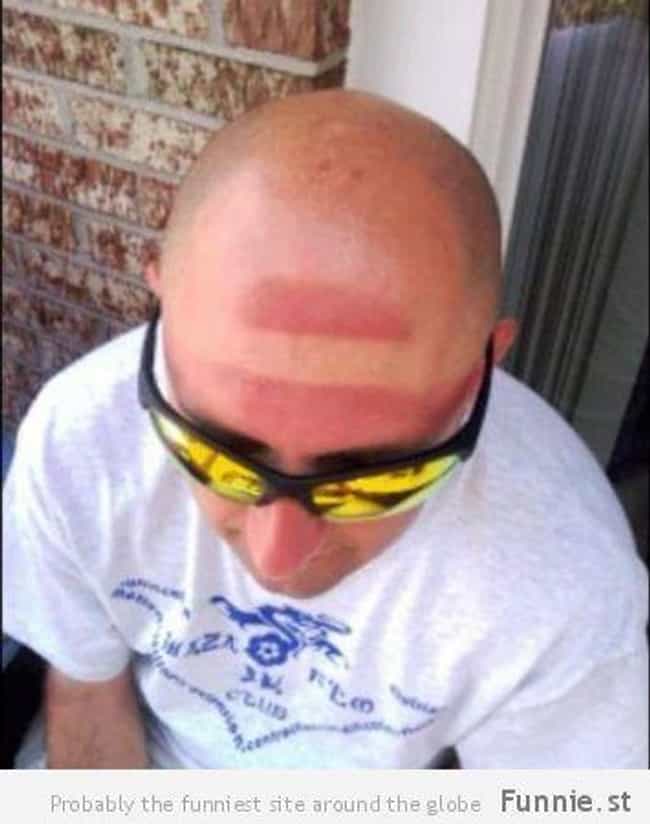 Gingers Burn the Hardest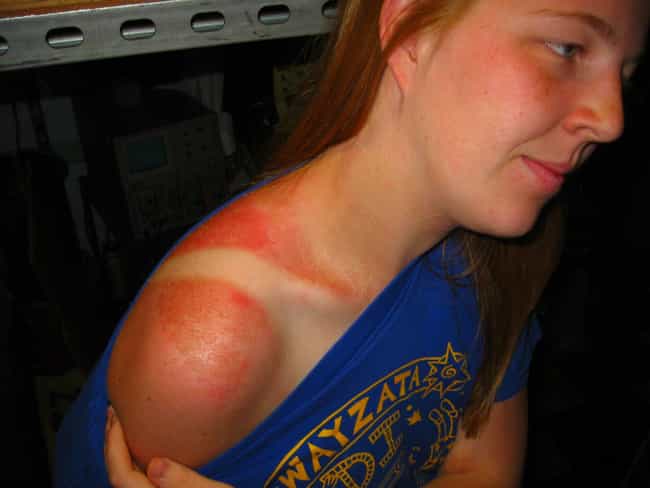 A Lesson Learned Re: Tags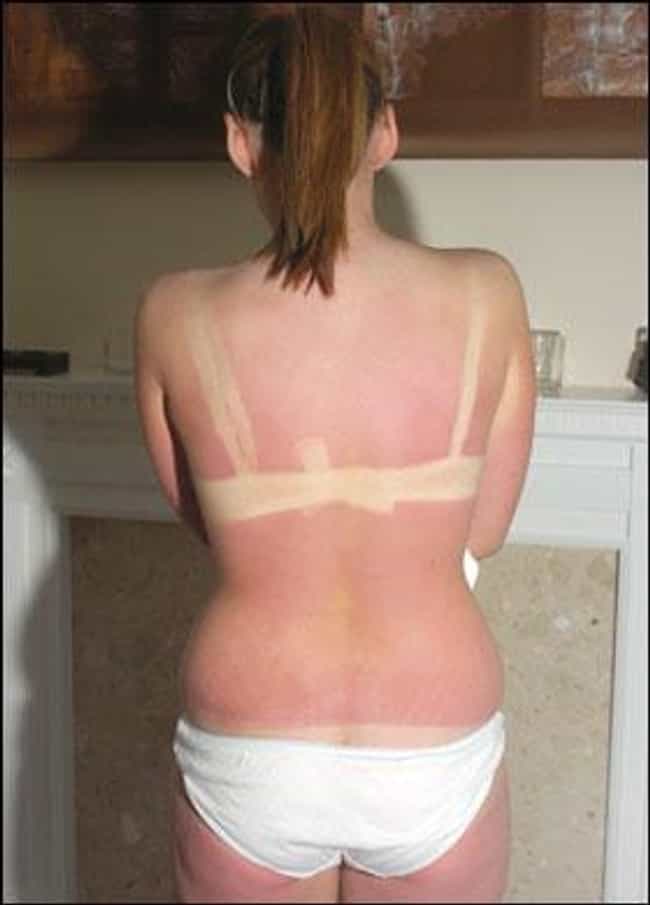 A Man Who Is Not to Be Touched Under Any Circumstances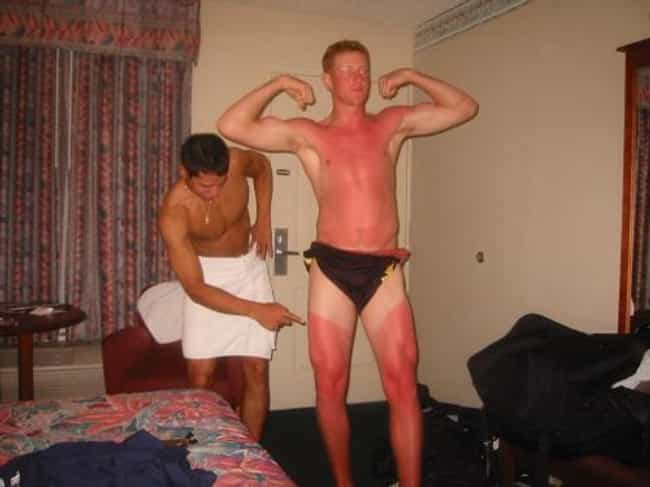 A Man Who Knows How to Ask a Question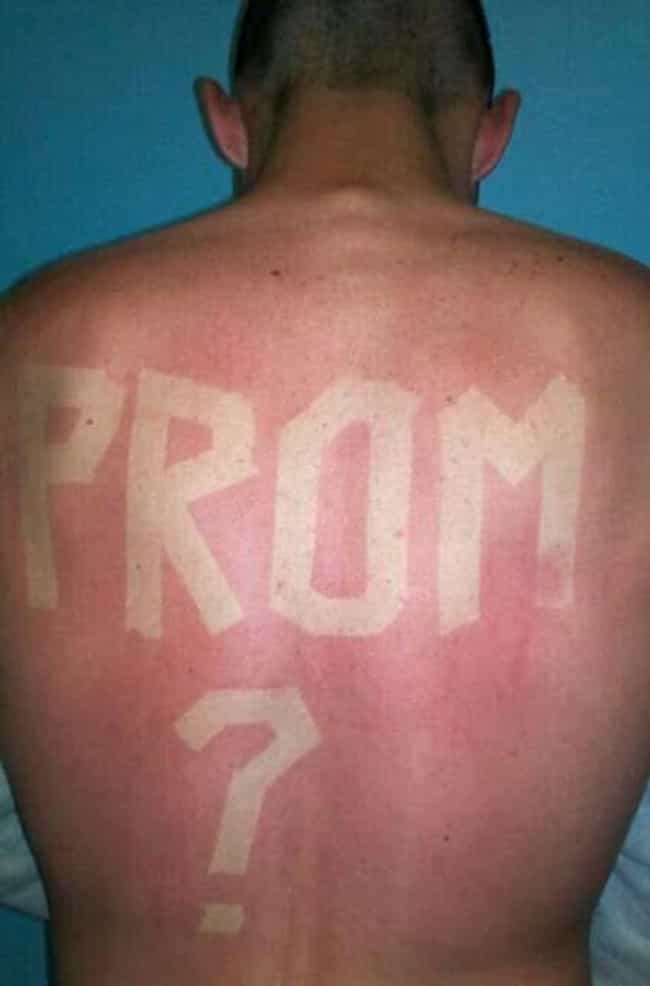 This Dude Wearing a Neon Pink Shirt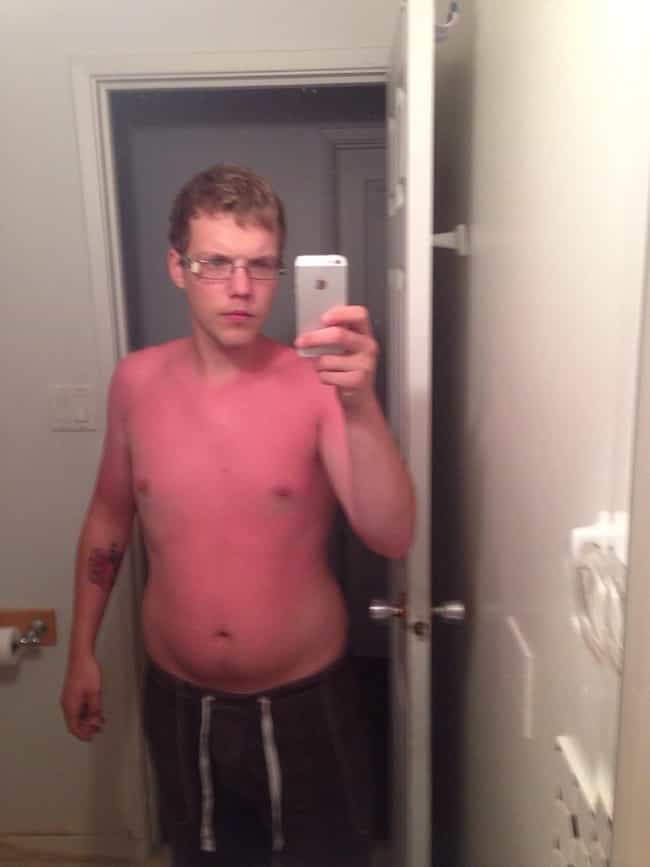 I feel like the Blastoise with a giant penis on it's back is the least of this guy's problems…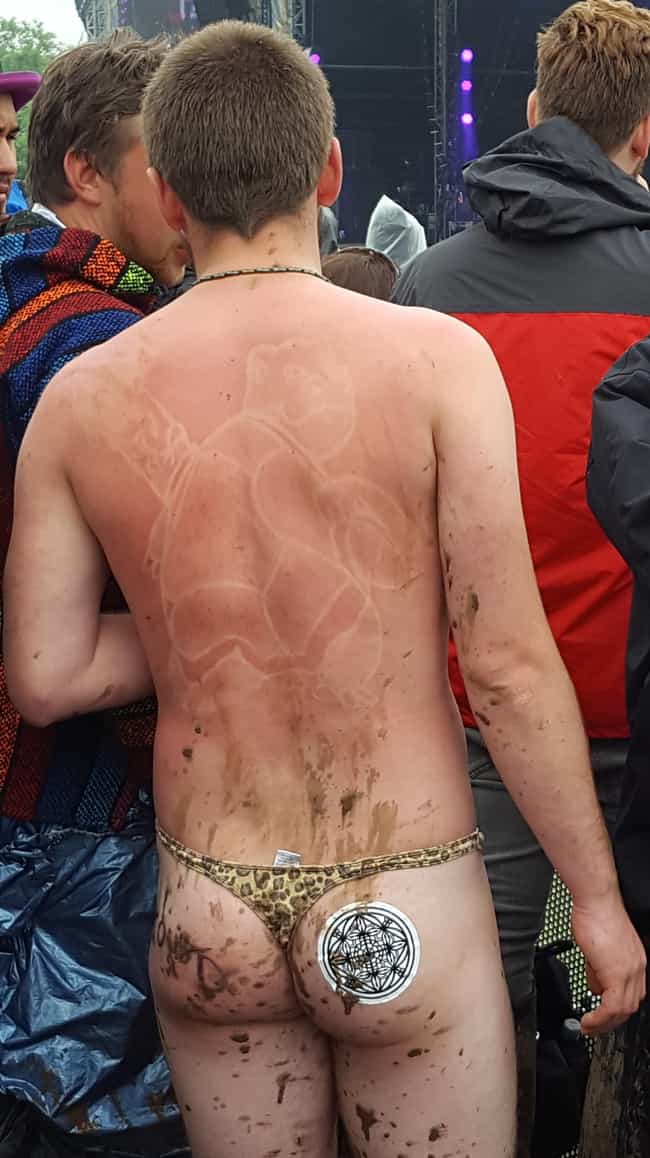 Tattoos Cut in Half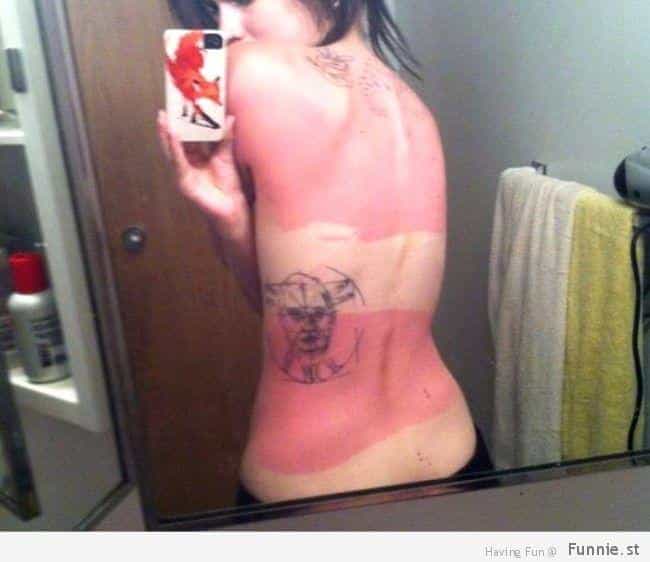 That One Time Kim Kardashian Wanted to Age Her Skin 20 Years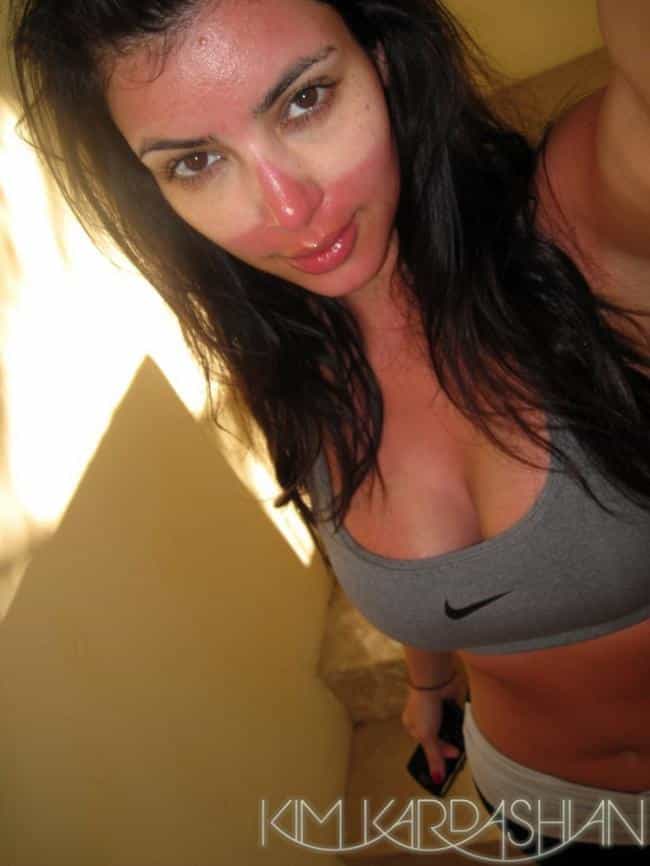 This Girl Who Forgets Parts of Her Body Exist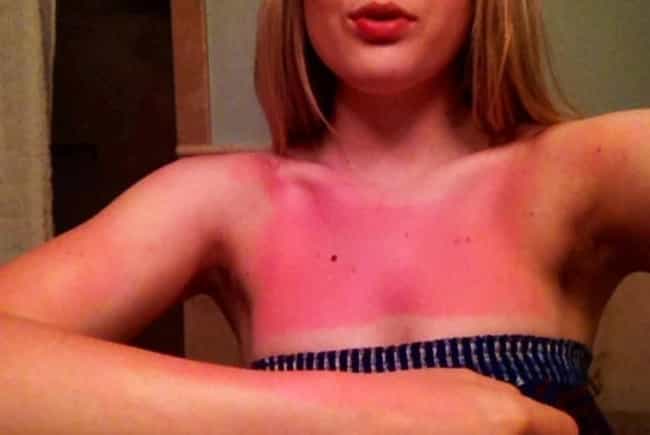 This Dude in Accurate Flamin' Hot Cheetos Cosplay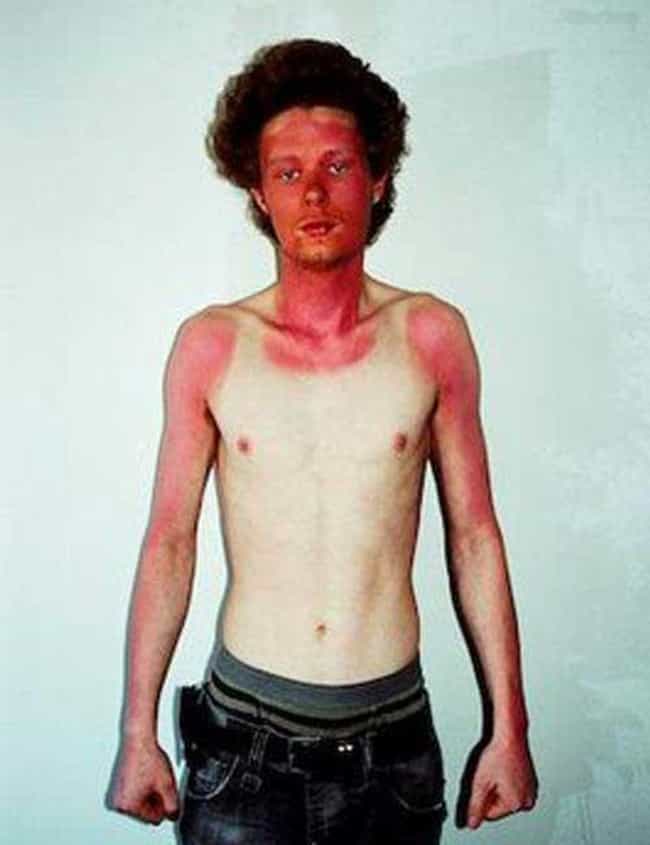 🙂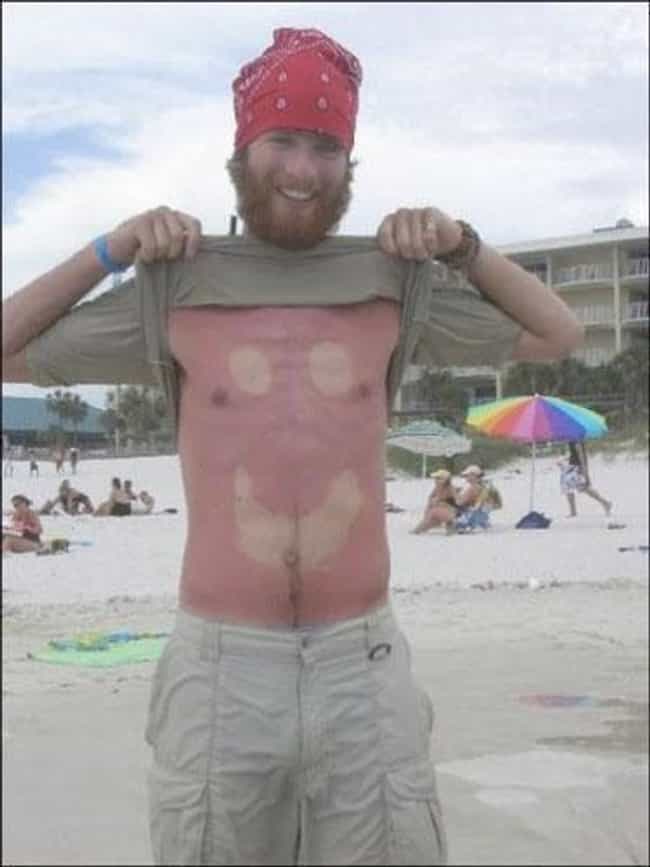 Miss America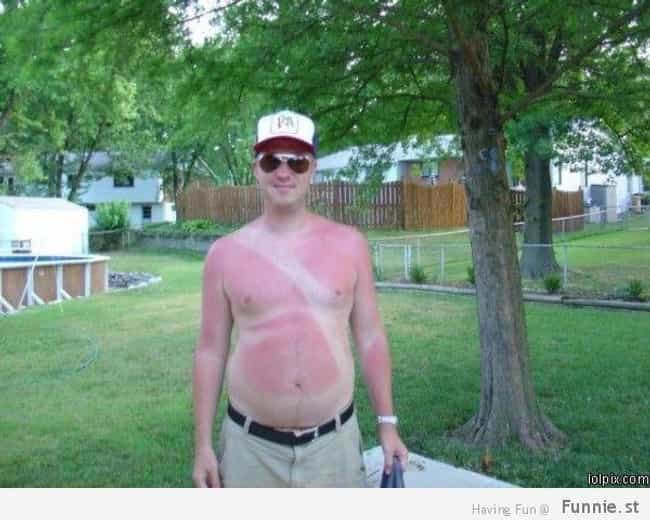 Roll-On Lotion!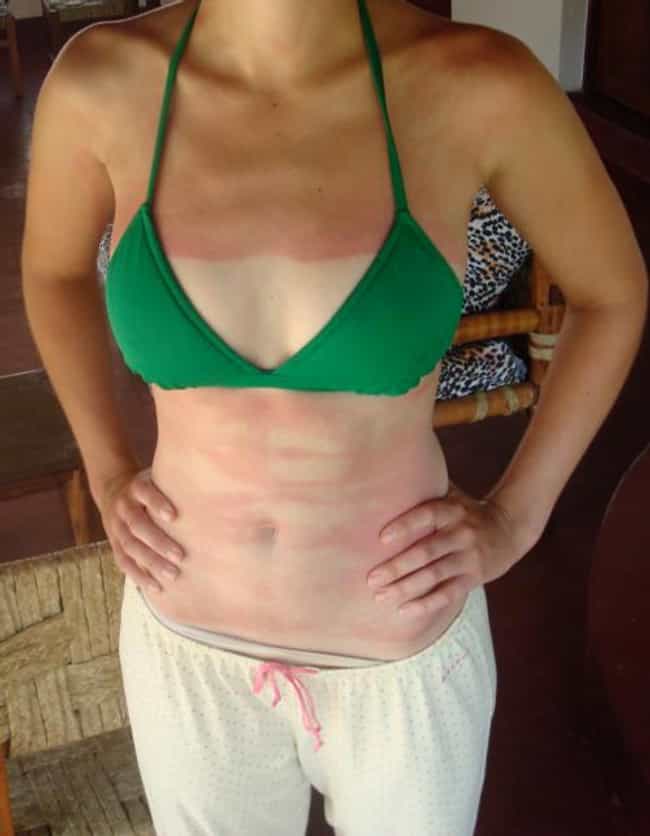 Camodad!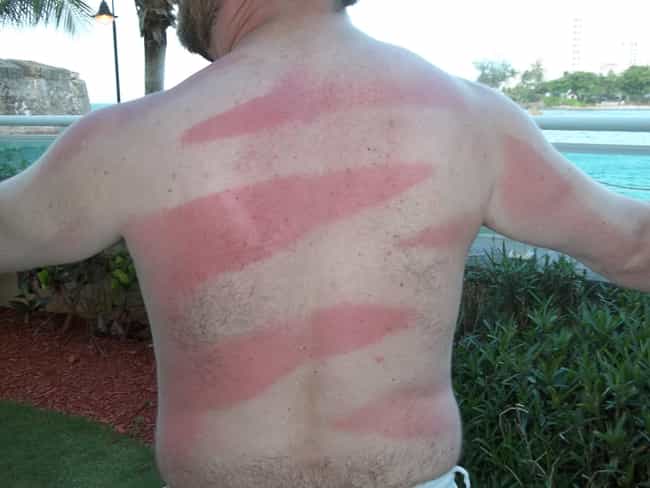 Why Are Dudes Wearing Bikini Tops So Frequently?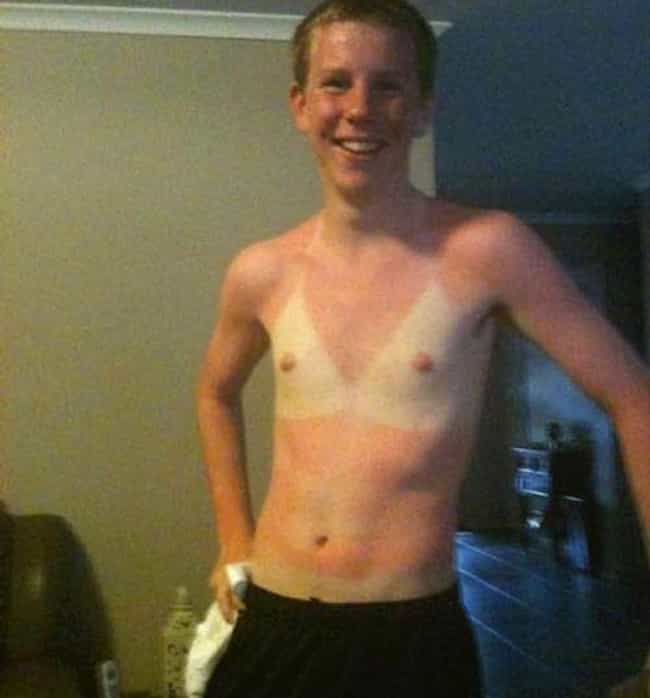 A Girl Who Joined the X-Men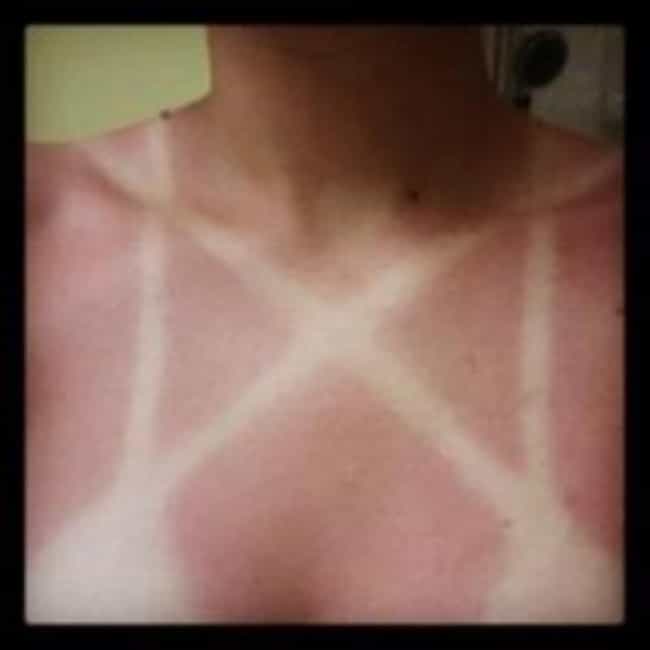 This Bandana-Wearing Criminal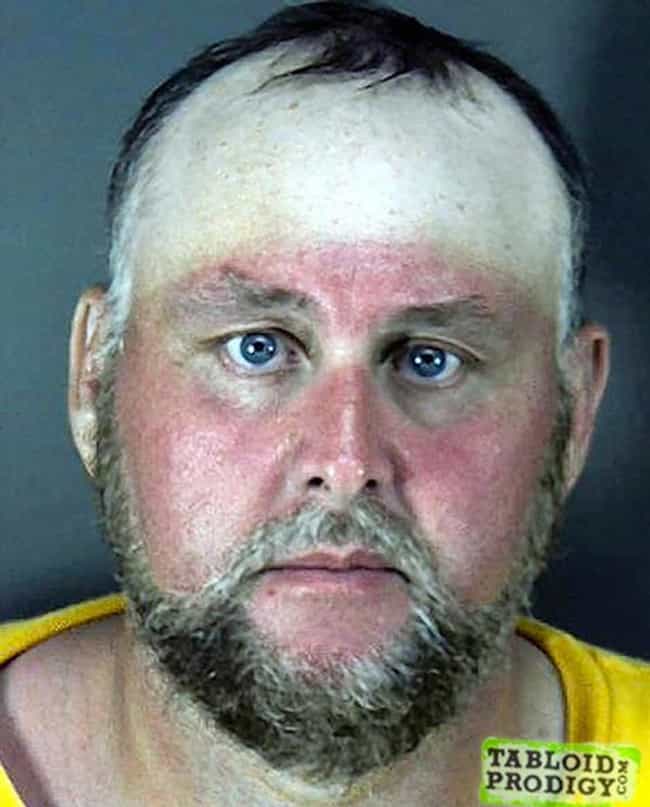 The Kind That Makes Your Eyes Super Red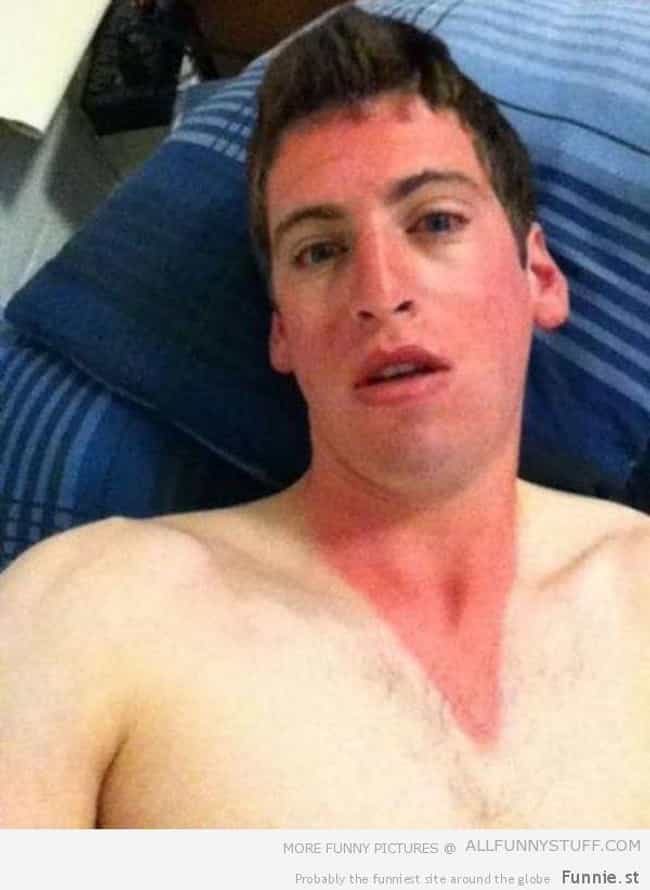 Barely Bare Midriff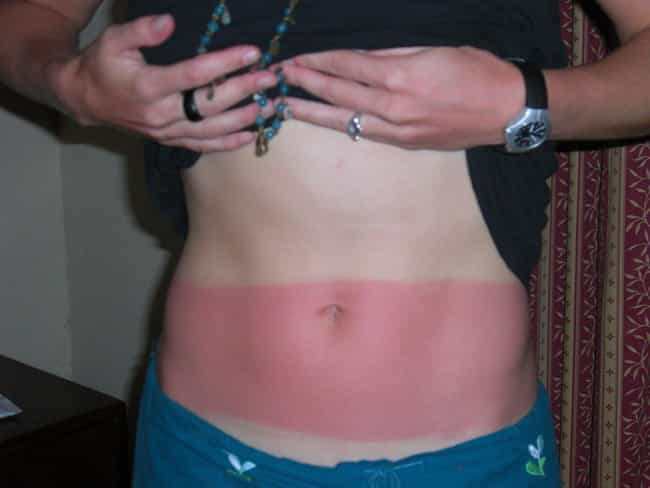 A Clumsy Superman Sunburn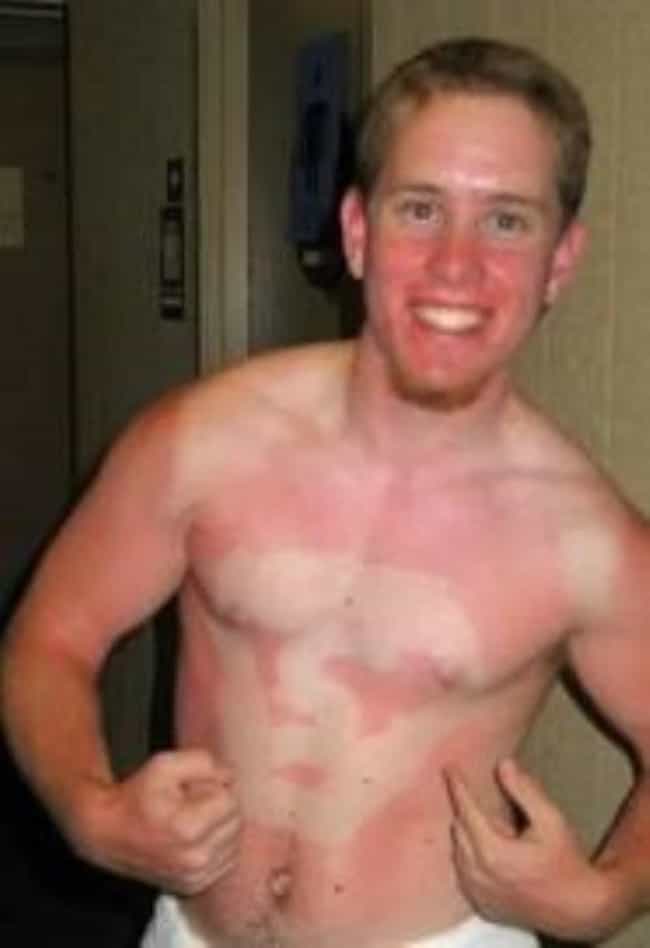 This Dude Who Went to the Beach W/ a Group of Guys