Just about any parent will tell you, the bond between a mom or dad and their children is like no other. As author Elizabeth Stone once put it, "Making the decision to have a child – it is momentous. It is to decide forever to have your heart go walking around outside your body." If you're the adventurous type and have always wanted to show your kids how much you love them, check out the sweet parent tattoos you'll find here for some awesome parent child matching tattoo ideas.
Below you'll find a rockstar group of parents with tattoos to support their kids. As you'll see, these epic parent tattoos come in all shapes and sizes, with plenty of room for customization. Some of the moms and dads you'll meet got things like birthmarks or insulin pumps tattooed on themselves to match their kid's appearance, to ensure that they'd never feel alone. Other duos decided to express their love for each other by getting kid and parent matching tattoos. Some commemorated their favorite shared song or saying in ink, while others simply decided to share a symbol each knew would forever represent their special bond.
Whether you're ink shy or not, you're sure to smile as you scroll through these special tattoos that represent the unique bond between parents and their kids. Who knows? You might even get an idea or two to bust out if you ever decide to blow your kids away by immortalizing them on your bicep!
This Adorable Dad Got a Cochlear Implant Tattoo to Match His Daughter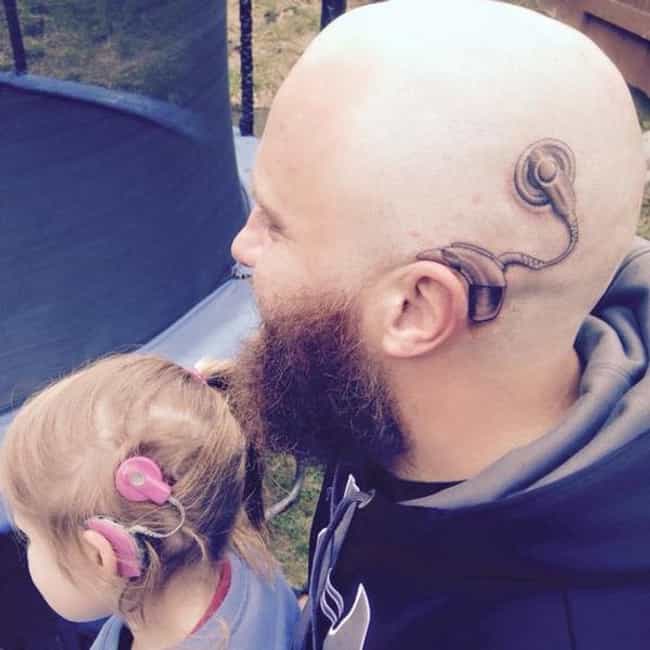 This Mom Got a Tattoo in Order to Share Her Baby's Birthmark for a Lifetime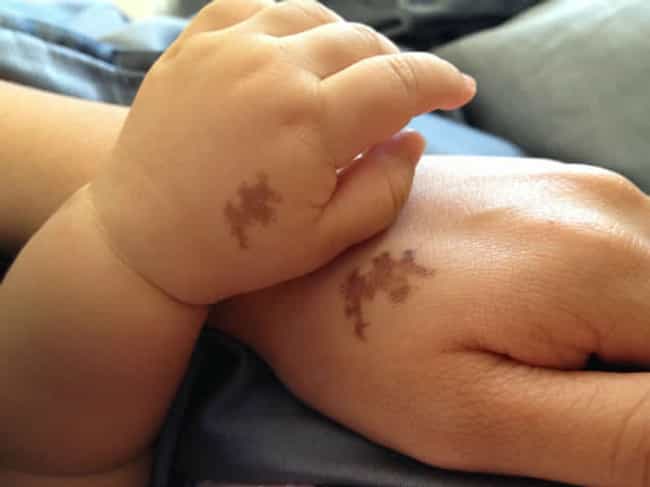 This Mom's Heart Tattoo Honors Her Son, Who Has a Heart Defect
This Rockstar Couple Got Insulin Pump Tattoos to Support Their Diabetic Son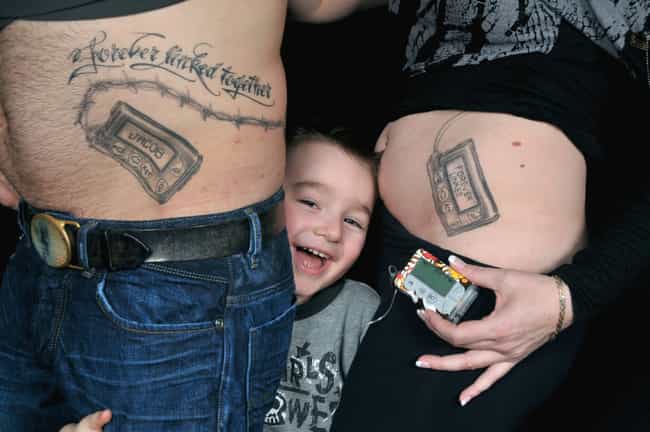 This Dad Will Forever Carry His Son's Love on His Arm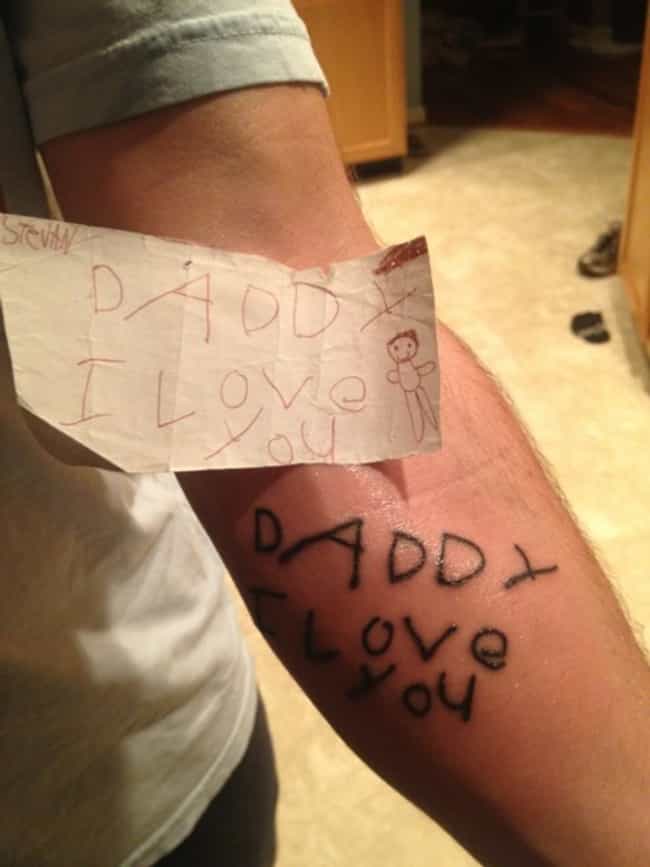 This Mom Got a Tattoo of the First Time She Heard Her Baby's Heart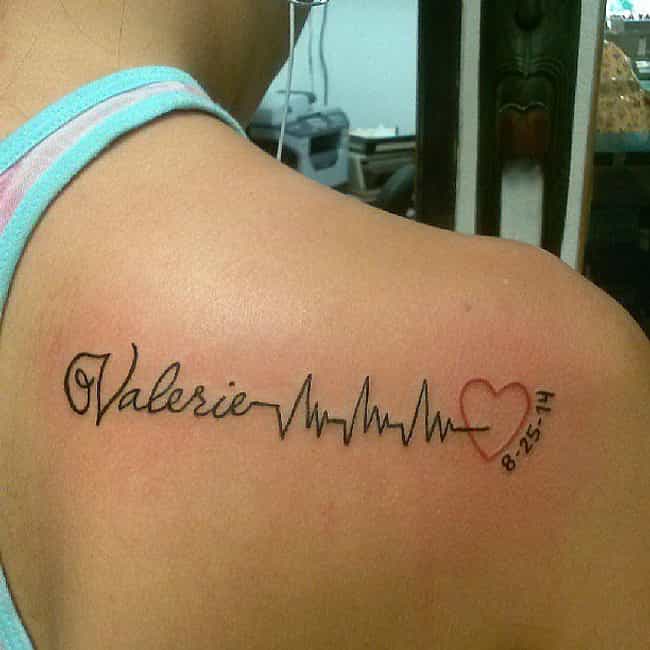 This Mom's Tat Features Both Her Sons' Names in Their Own Handwriting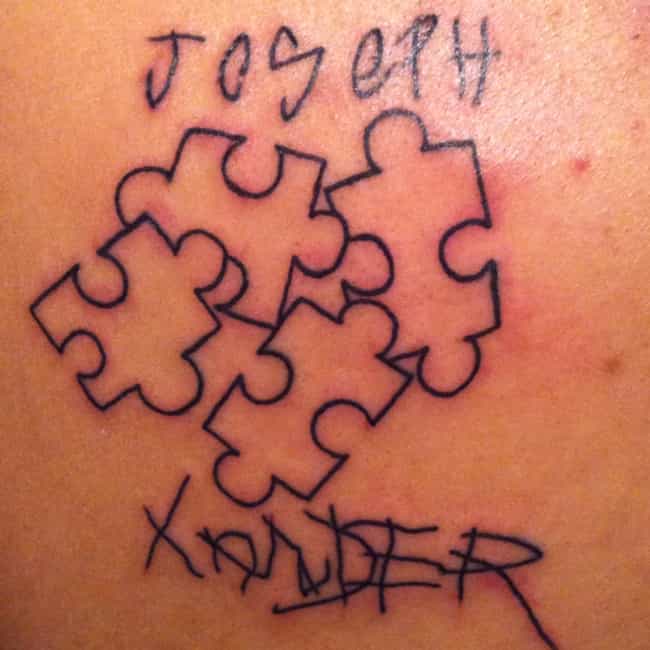 This Father and His Son Got Tats of the Dates They Each Became US Marines
These Epic Parents Got Tattoos That Match Their Daughter's Large Leg Birthmarks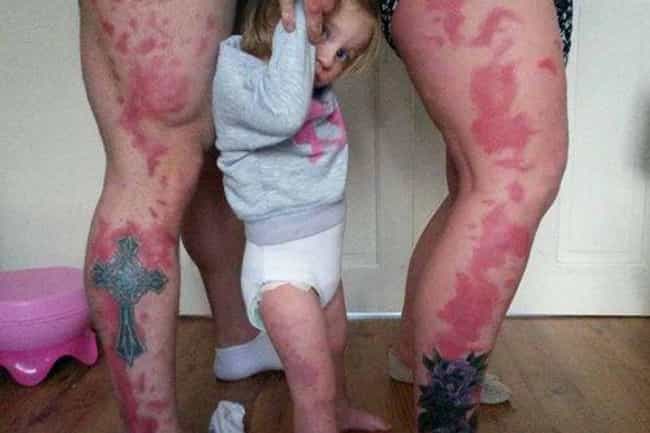 This Dad and Daughter Got Tats of Her First Memory, When He Finally Let Her Walk the Dog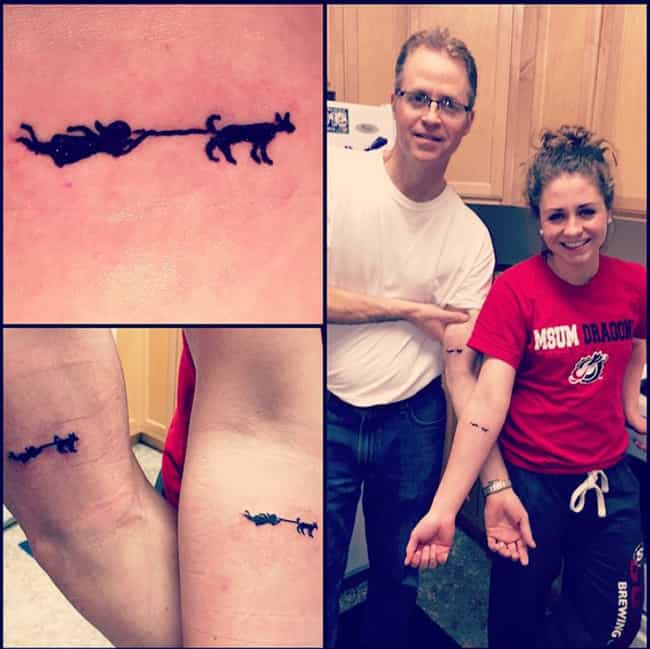 This Mom and Daughter Are the Wind Beneath Each Other's Wings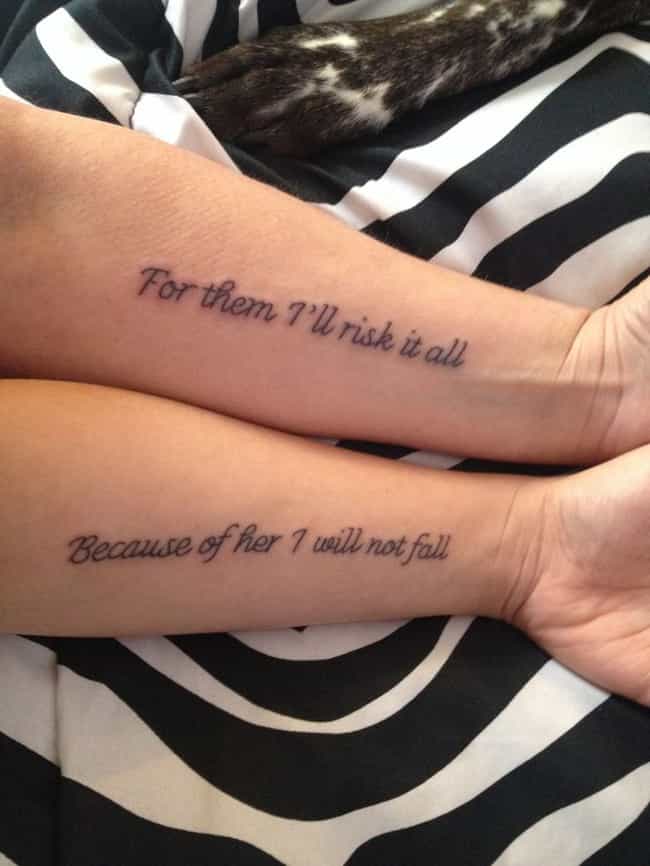 This Mom and Daughter Are the Light of Each Other's Lives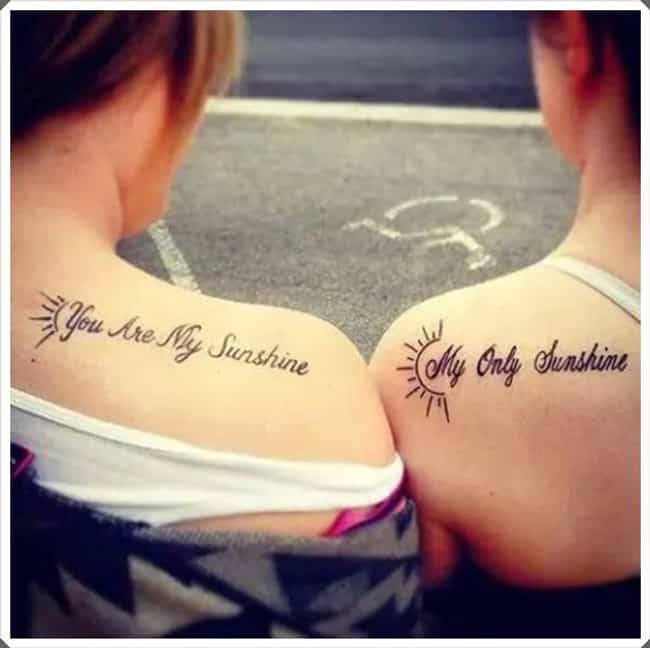 Each Year, This Dad Gets One of His Young Son's Doodles Tattooed on His Arm

This Mom and Daughter's Tats Commemorate Their Eternal Mutual Support
How Adorable Are These Mom and Daughter Peanut Butter and Jelly Tattoos?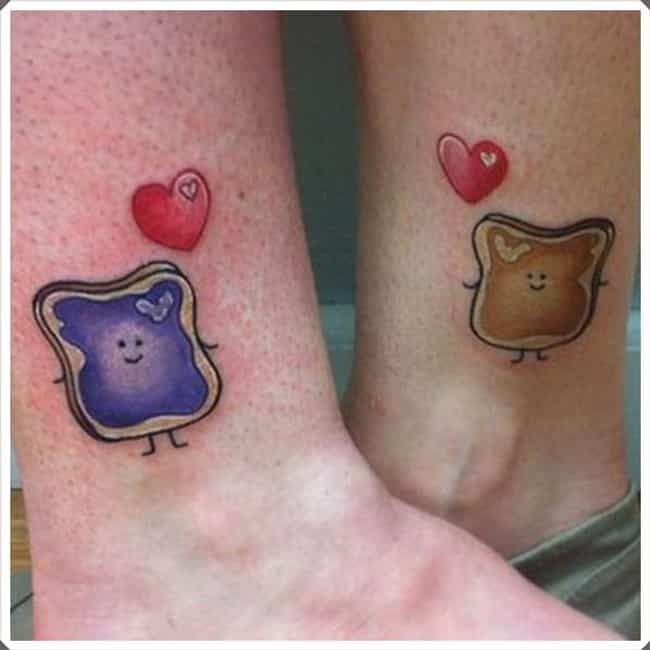 This Dad and Daughter Commemorate Their Shared Strength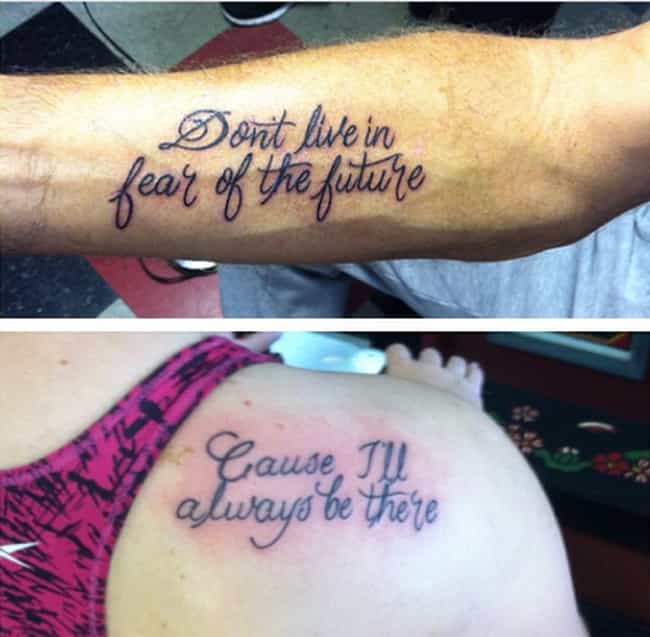 This Mom and Daughter Carry Each Other in Their Hearts… and Their Shoes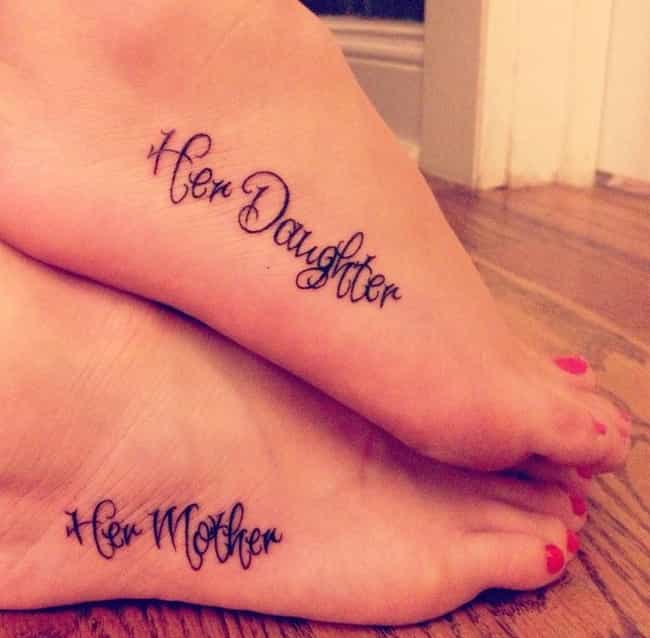 These Tats Say It All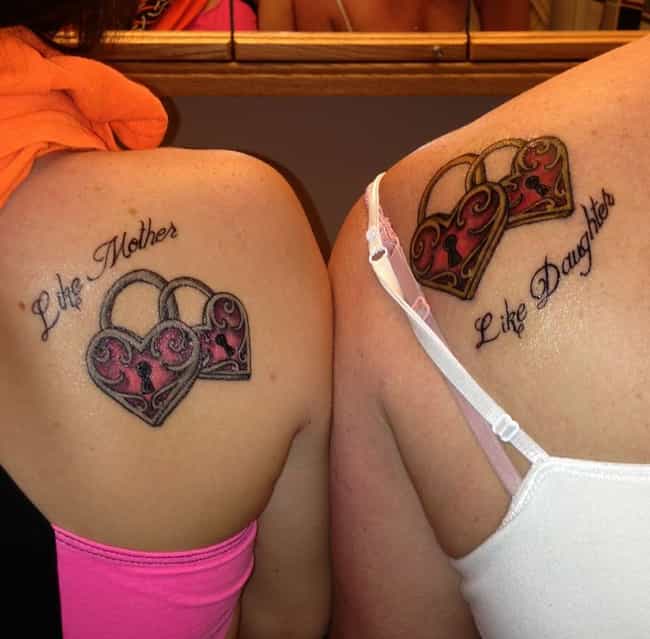 This Dad and His Son Get Matching Tats of Their Family Crest
This Mom and Daughter Got Tats of Their Favorite Exchange
This Dad and Daughter Got Tats to Celebrate That Family Is Forever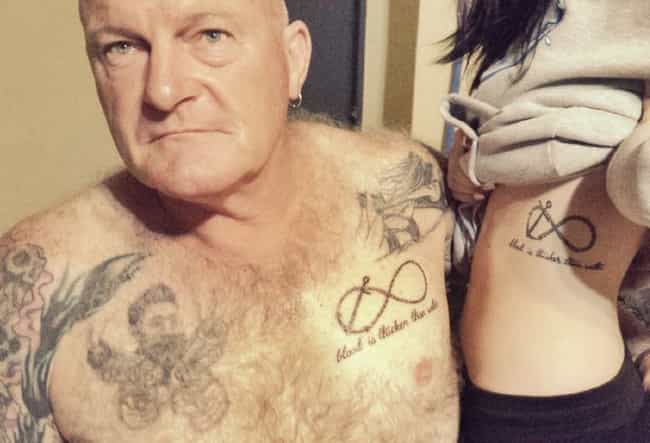 This Dad and Daughter Complete Each Other's Beach Boy Tattoos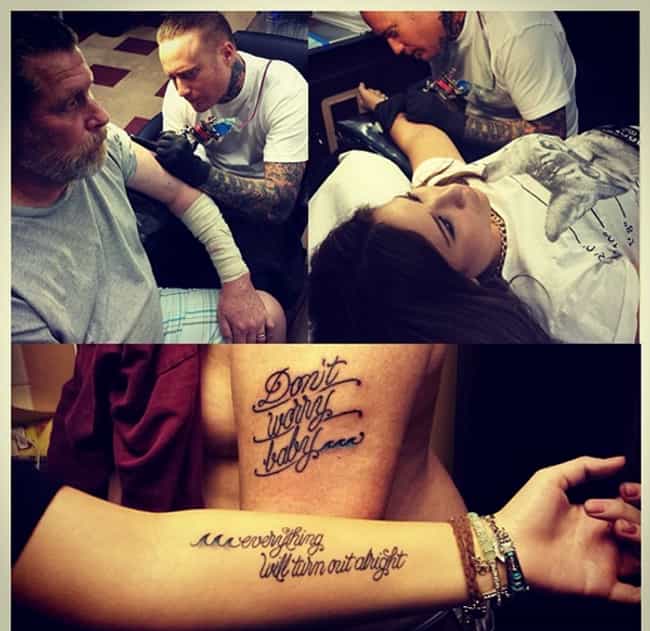 This Dad and Daughter Rock 1st Corinthians 13:8, One in Spanish, the Other English
Killer Abs Are No Longer the Only Thing This Mother-Daughter Duo Shares
This Dad and Daughter Are Each Other's Superheroes
How Badass Do This Father and Daughter Look with Their Shared Tats?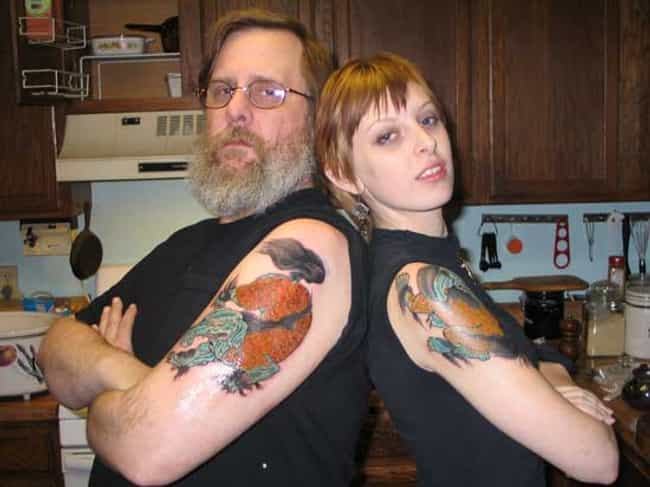 This Dad and Daughter Took the Plunge and Just Did It!