People arrested for dumb social media posts kind of had it coming to them. From the teens who jokingly threaten lives on Twitter to those who took to Facebook to organize full-scale riots, all of these people have one thing in common: each were arrested for a common-sense-bending social media post.
In our world where Snapchats, Instagrams, Facebook posts, and Tweets spread information instantly, it's entirely too easy for those who are dumb enough to put their death threats and otherwise unclean thoughts on the web for all to see. Unfortunately for them, social media is also a place where law enforcement monitors activity to catch just these kind of threats.
So between the Dutch teen who jokingly tweeted a threat to American Airlines, to the sports fan who threatened to shoot his favorite British diver after he didn't bring home a medal at the 2012 Olympics, to the Los Angeles man who asked for retweets to take out some innocent victims with his sniper rifle, there is not shortage of stories about dumb things posted on social media that led to arrests – sometimes, even years in prison.
Folks, the next time you make a social media post, be it about your excitement for a concert or your plans for your next vacation, take a moment to think before you press send. That moment of clarity might just keep you out of jail.
Mass Shooter Dylann Roof's Sister Posted About Shooting People On Snapchat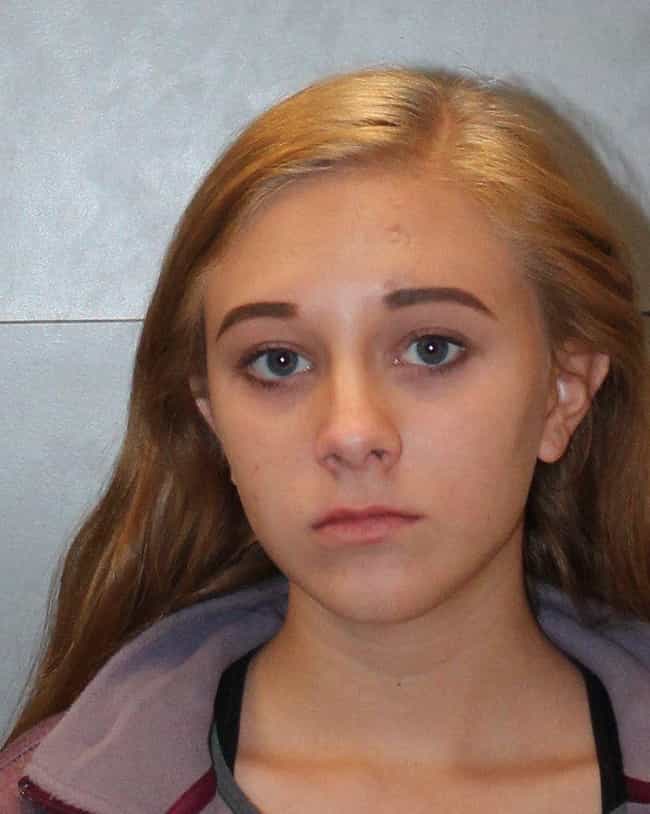 Morgan Roof, mass shooter Dylann Roof's sister, was arrested on March 15, 2018 after she posted on Snapchat that people protesting gun violence should be shot. She posted the message on her private account, but when students at her school saw it, they reported her to a school resource officer. "I hope it's a trap and y'all get shot," she wrote, according to the New York Times. "We know it's fixing to be nothing but black people walkin out anyway."
When she was arrested at her South Carolina high school, police found marijuana, a knife, and pepper spray on her. Her post was in response to a national movement of students walking out of class to show support for gun reform. It was organized after 17 people were killed at Majory Stoneman Douglas High School in Parkland, Florida on February 19, 2018.
In 2016, her older brother Dylann killed nine people at the Emanuel African Methodist Episcopal Church in Charleston, South Carolina. Dylann Roof, a white supremacist, said he wanted to start a race war. All of his victims were black. He was convicted on all counts in  2017 after pleading guilty to avoid the death penalty.
Escaped Prisoner Gets Caught at Mexican Resort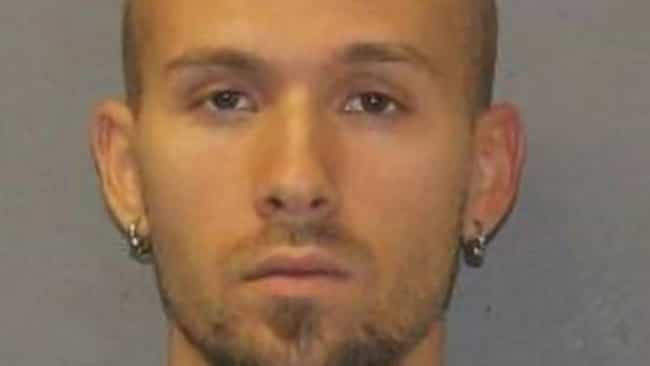 A fugitive who escaped from the Payette County jail in Idaho was arrested by U.S. marshals after he posted his whereabouts on Instagram. They nabbed Nicholas Grove, who escaped by scaling a fence in 2014, in Tulum, Mexico, thanks in large part to the selfies he posted at a resort.
"Social media certainly played a role originally because this particular individual bragged about his escape on Facebook," Marshal Brian Underwood said. It's a good lesson from criminals and non-criminals alike: Keep your vacation photos to yourself. 
Woman Posts Facebook Photo Showing Her Murder Victim And Weapon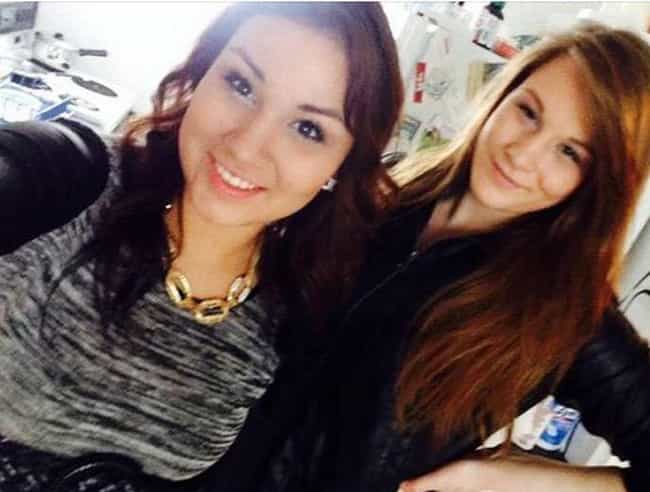 Eighteen-year-old Brittney Gargol was found strangled to death by a landfill in Saskatoon, Saskatchewan, in 2016. A belt, apparently the murder weapon, was found near her body.
The belt belonged to Cheyenne Rose Antoine. The authorities identified her as the likely murderer thanks to a picture she had posted on Facebook hours before Gargol's death. The photo showed Antoine, wearing the belt, standing by Gargol.
Antoine pleaded guilty to manslaughter, saying she and Gargol had gotten into a drunken argument. She was sentenced to seven years in prison.
American Tourists Carve Initials Into Coliseum So They Can Take a Selfie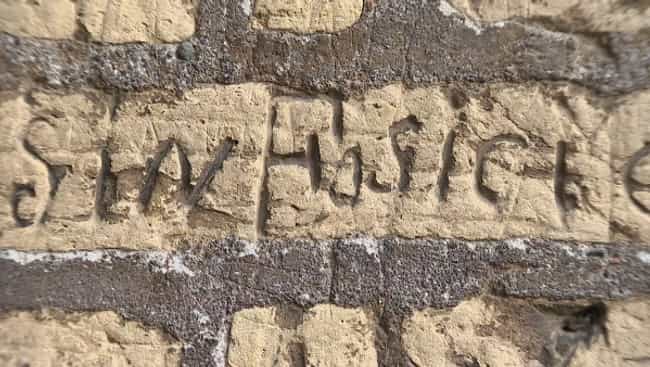 Oh, the things done in the name of Instagram.
Two American girls, aged 21 and 25, broke off from their tour group while on vacation in Rome, Italy and decided to use a coin to carve their initials into the walls of a structure that was built just slightly more than 2000 years before the dawn of social media.
Other tourists in the historic landmark reported the vandalism to guards and the pair were arrested for aggravated damage to a building of historical and artistic interest. The girls could see a fine of up to 20,000 Euros as a similar fine was imposed upon a Russian tourist who vandalized the structure about a year before.
No word on how many likes the selfie received.
Teen Sends Murder Scene Selfie Via Snapchat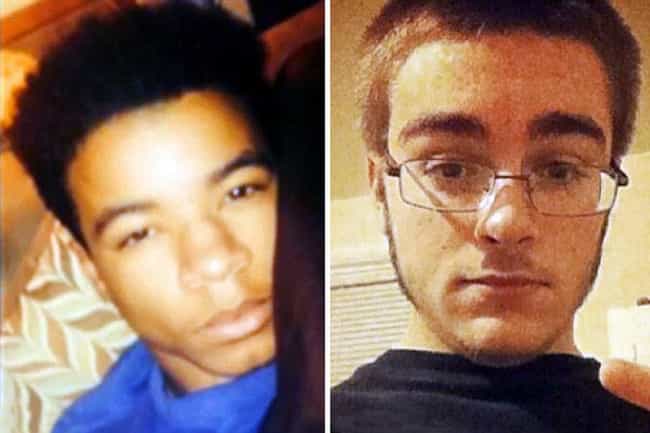 Snapchatting a selfie with you and your victim is the perfect way to share a crime scene photo, right? Seven seconds of revelry and then the evidence disappears. Until the person on the receiving end snaps a screen shot with your user name on full display, of course.
Maxwell Marion Morton (no relation to Matron Mama) was charged with first-degree murder in Pennsylvania after he sent a Snapchat of himself and his victim (16-year-old Ryan Mangan) to several people, one of whom took a screenshot of the (perhaps) unintentional confession.
Dutch Girl Arrested for American Airlines Threat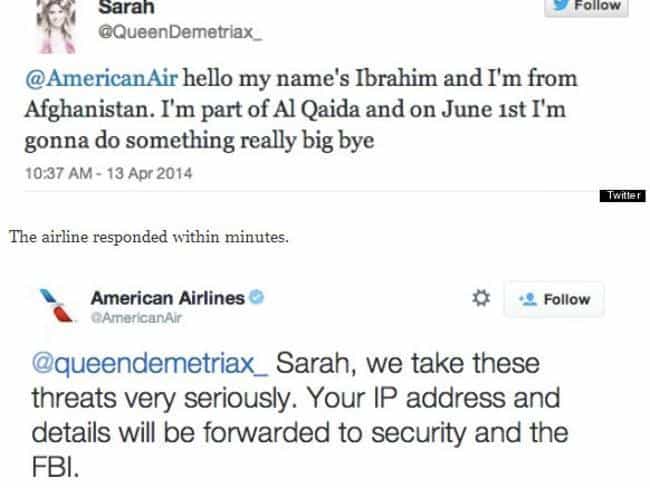 "Hello my name's Ibrahim and I'm from Afghanistan. I'm part of Al Qaida and on June 1st I'm going to do something really big bye." was the tweet sent by 14-year-old Sarah, @QueenDemetriax_ on Twitter, in April 2014, supposedly as a joke. The folks over at @AmericanAir however were not laughing and quickly responded by saying, "@QueenDemetriax_ Sarah, we take these threats very seriously. Your IP address and details will be forwarded to security and the FBI."
What followed, before the account was suspended, was the complete implosion of the so-called joke and an insane freak out by the Dutch teen. After pleading that she's "just a girl" and vowing not to tell her parents about her momentary lapse in sanity, Sarah later turned herself into police where she was charged with posting a false or alarming announcement.
Man Tweets Robin Hood Airport Bomb Threat
In the "you're old enough to know better" category, back in May 2010, then-26-year-old Paul Chambers tweeted about his intention to blow Robin Hood Airport "sky high" if his upcoming flight at the British airport was late. What he didn't account for was the chance that he'd miss said flight because he'd be arrested for that tweet two days before his scheduled departure.
Claiming the tweet was an "innocuous hyperbole," Chambers fought the legal charges, which included sending an offensive, indecent, obscene, or menacing message over a public telecommunications network, and lost, something that cost him 1,000 pounds and his job at a car distribution firm. His whining continued on Twitter with tweets talking about how this punishment does not fit the "crime" and complaining that this has jeopardized his career. Clearly, he learned nothing from the incident.
Man Repeatedly Tweets About Assassinating President Obama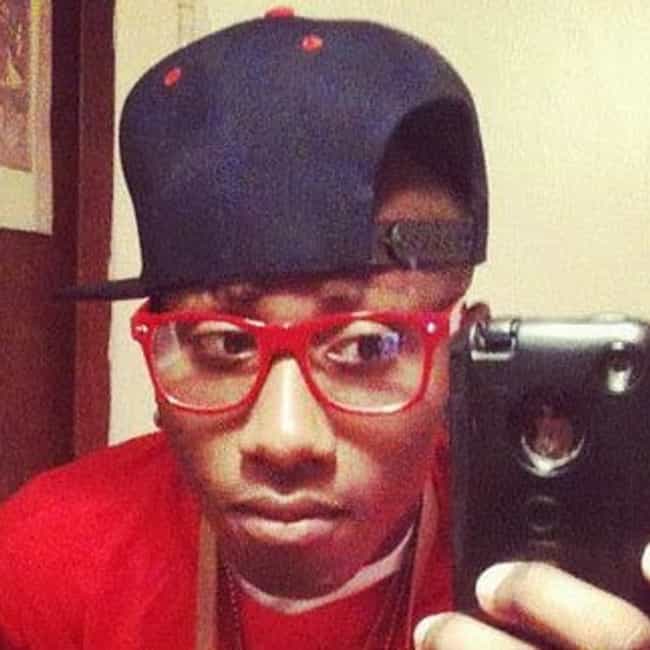 There are many things that would really be common sense that would be really, really bad to tweet about. Assassinating the president lands squarely in that category. So it should be no surprise that in September 2012, when 21-year-old Donte Jamar Sims posted a series of tweets talking about killing President Barack Obama with "that Lee Harvey Oswald swagg" and an "Assault (sic) Rifle at Barack's Forehead," he was swiftly arrested.
While Sims reportedly was smiling when reading his tweets aloud to the Secret Service, who knocked on his door just a few days later, he later apologized for his stupidity. That apology came up just a wee bit short though as he was later sentenced to six months in prison for knowingly and willfully making a threat to take the life of the president.
Teen Jailed for Kindergarten Shooting "Sarcasm"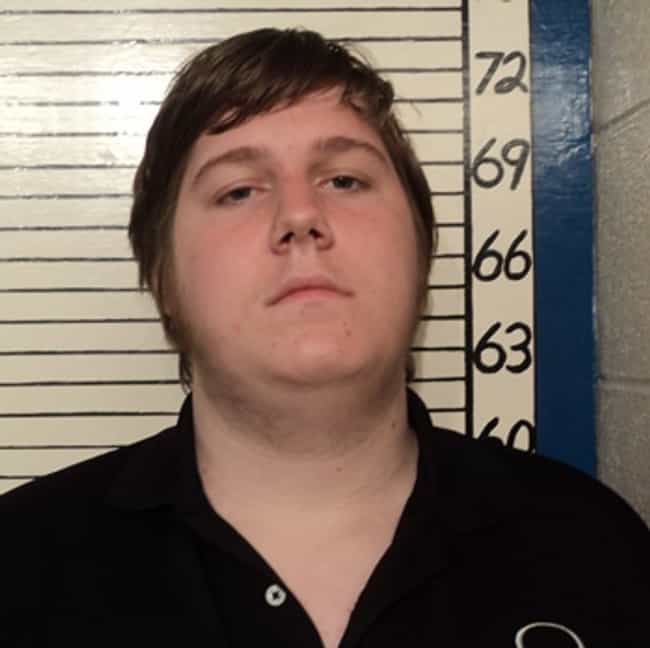 Oh, those gamers, they get so heated when they battle across the Internet, so much so that in February 2013, when 18-year-old Justin Carter was insulted by a League of Legends gamer, he posted some fighting words back of his own.
"I think Ima shoot up a kindergarten / And watch the blood of the innocent rain down / And eat the beating heart of one of them" was what Carter posted, and just as anyone with half a brain would expect, he was soon arrested. Carter claimed that his messages were "sarcastic," even using the fact that he also typed "lol" and "jk" as his defense; authorities didn't agree.
Sick Jokes About Missing Kids Land Teen in Prison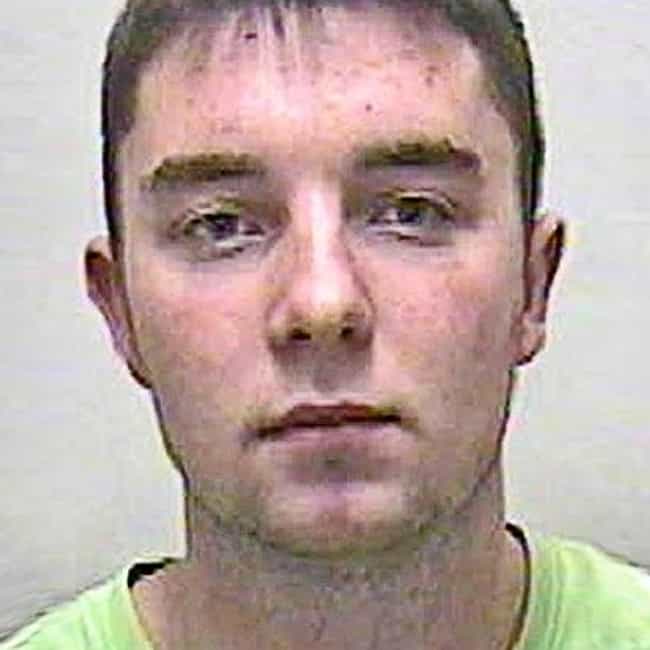 Taking sick jokes to a whole new and very much criminal level, meet Matthew Woods. This British teen had the brilliance to post jokes on Facebook stating "I woke up this morning in the back of a transit van with two beautiful little girls, I found April in a hopeless place." and "Who in their right mind would abduct a ginger kid?"
Now out of context, these might not seem something that would land him behind bars, but considering there were two little girls missing at the time, a highly covered story by the news media, no one was laughing at his comments. Woods, who claimed a defense of intoxication, spent three months in the pokey on charges of sending by means of a public electronic communications network a message or other matter that is grossly offensive.
Teen Doesn't "Get Away With It Like Zimmerman"
Lots of people were upset when George Zimmerman was found not guilty of the murder of 17-year-old Trayvon Martin in July 2013. Just one however, went to Twitter to threaten mass murder because of it. 15-year-old "Mark" was that one.
The teen posted, "If Zimmmerman free imma shoot everybody in Zion causing a mass homicide, and ill get away wit it just like Zimmerman," just before the verdict was announced. Though it was quickly deleted, police got wind of the threat and pulled "Mark" into the station for questioning. The good news is that the cops determined that he was no threat and had no means of carrying out an act of that kind and let him off with a Class 4 felony charge, disorderly conduct.
Twitter Timebomb Mention Pulls Teen from Pink Concert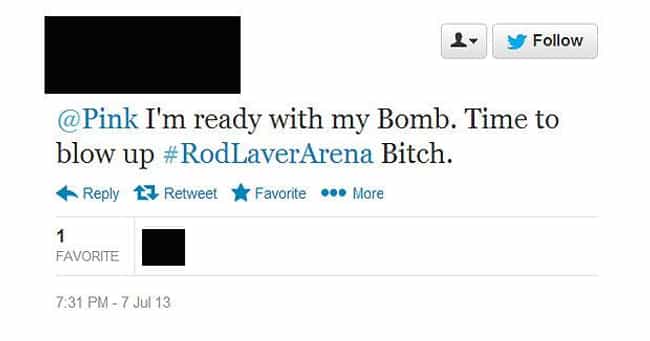 When you're excited about attending a concert and want to express that on social media, it might be wise to step back and think before you tweet. An Aussie teen learned that lesson the hard way in July 2013, when he posted on Twitter this lapse of judgement, "@Pink I'm ready with my Bomb. Time to blow up #RodLaverArena. Bitch."
Though the kid was just referencing Pink's song "Timebomb," security at the concert rightfully treated the message like an actual threat and nabbed him when he arrived at the Melbourne arena. The kid was arrested, and his father had to angrily drive three hours to help sort things out. Public nuisance charges were filed and the kid missed out on the concert that got him so excited in the first place. Not a good night for anyone involved!
Olympic Twitter Rant Goes a Step Too Far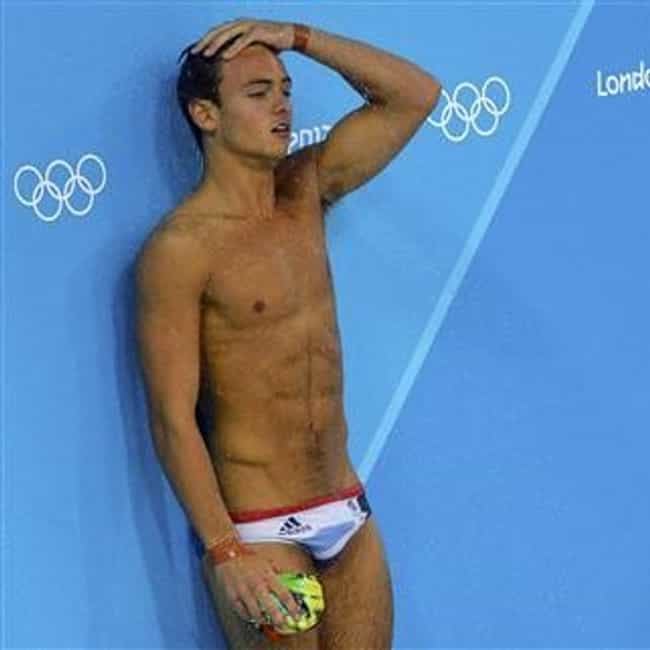 Athletes are easy targets for hate mail when they lose, but in the case of British diver Tom Daley, the messages he received after failing to medal at the 2012 Olympics took that hate to a scary new level. Twitter user @Rileyy_69 didn't just go on a rant about how Daley "let us all down" and how he would "rather support a tramp," this fan, or former fan, threatened to shoot the Brit too.
"I hold a gun license for shooting birds and I'm gonna shoot yours as well," was the tweet that earned @Rileyy_69 a visit from Dorset police following a tip from Olympic officials, who were closely monitoring Twitter for safety reasons. Charges for malicious communications soon followed. No word on the kid's new favorite athlete following this incident.
Facebook Event Service Used for Riot Organization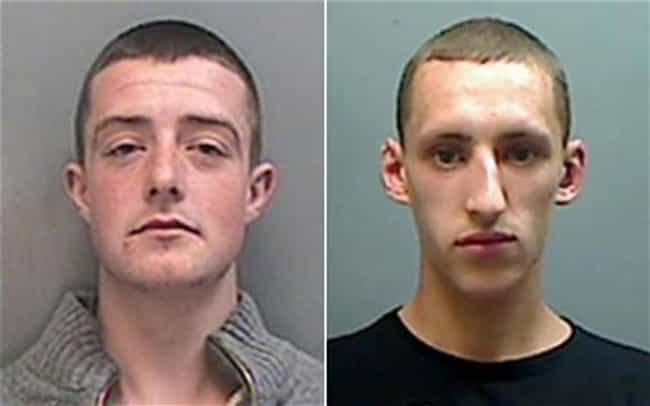 Facebook Events is a great service if you're planning a surprise party, a knitting circle, or even a baby shower. It's not so great, as these kids learned, if you're planning a riot. Jordan Blackshaw and Perry Sutcliffe-Keenan used the social networking event service for just that and needless to say, it didn't end well.
The two British males planned to meet up with folks at a McDonald's to participate in riots in Cheshire in August 2011. No one actually showed up to said riot event, but the damage was done, and the guys ended up with a four-year prison sentence for causing "significant panic and revulsion in local communities as rumours of anticipated violence spread."
No LOL for a DUI and Accident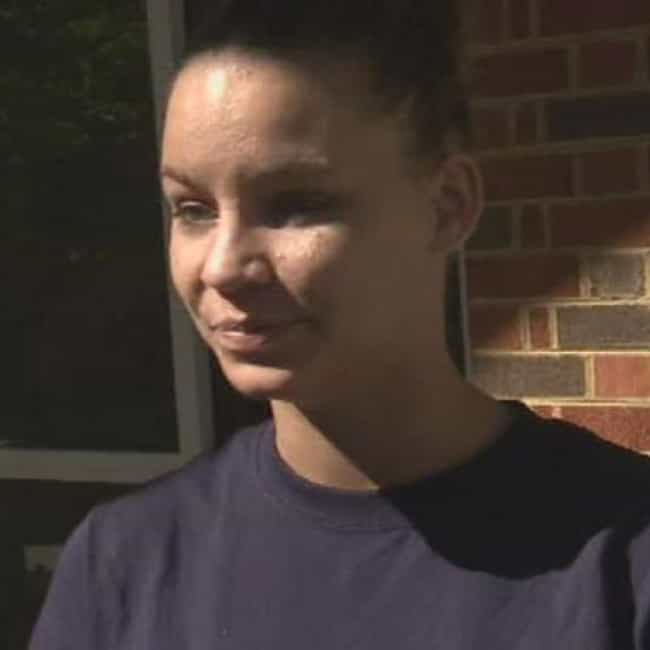 Similar to the many who were busted for bragging about their crimes on social media, a Kentucky teen learned that when one hits a car full of teenagers whilst driving under the influence, posting about it with a LOL expression isn't very wise.
18-year-old Paula Asher did that in September 2012, and the message attracted the eyes of the victims' parents. The parents went to the Woodford County judge, who ordered Asher to remove the post. She declined and was charged with contempt of court. Two days in the clink, in addition to her DUI sentence, were added on. Not funny, Asher, not funny at all.
Terroristic Rap Lyrics Bomb for Massachusetts Teen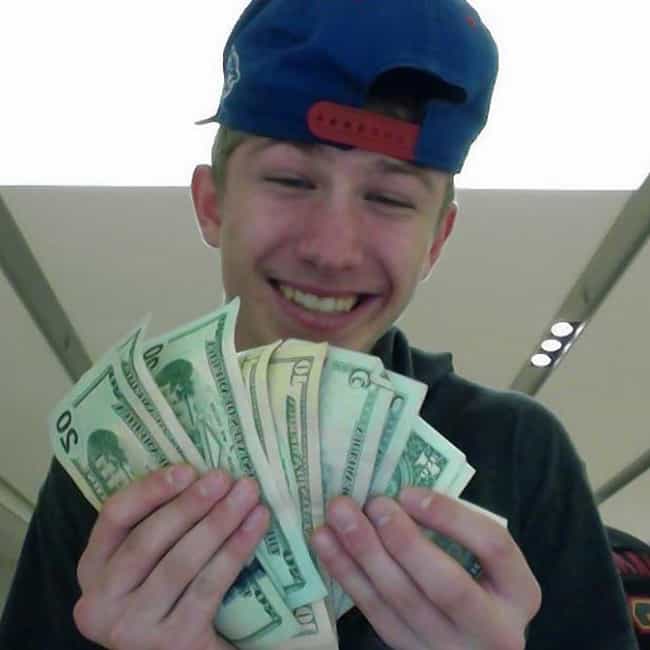 Few these days are surprised when song lyrics mention unsavory or straight up criminal acts. The distinction, however, between a threat and just making music is that when an unknown aspiring rapper posts comments talking about crimes, it's far from completely clear that he's just rapping.
Meet Cameron D'Ambrosio. This 18-year-old from Methuen, Massachusetts, posted "f*** a boston bombing [sic] wait til u see the s*** I do, I'ma be famous for rapping, and beat every murder charge that comes across me." on Facebook in May 2013. The completely not famous non-rapper's threats were forwarded to local law enforcement and he was swiftly arrested. The charges, of threats to make a bomb or hijack a vehicle, were eventualy dropped, but not before D'Ambrosio spent some time behind bars for his flow.
Ex-Husband's Elaborate Facebook Hoax Backfires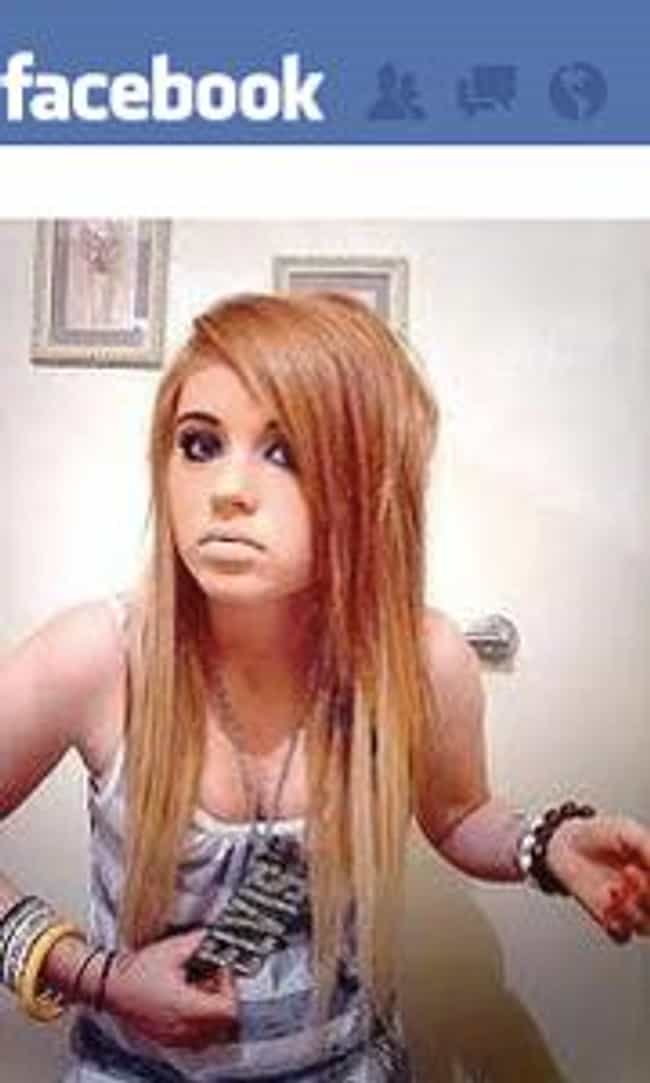 This is one of the stranger stories.In 2011, David Voelkert plotted to turn the tables on his ex-wife by playing along with her plot to seduce him on Facebook and get him to talk about harming her. Angela Voelkert made a fake profile of a local teen, friended David, and proceeded to listen as David talked about how he wanted to kill her.
Normally, this would be a criminal situation, and it was for a while, but David somehow knew that this was a complete ruse and planned ahead. He produced a notarized affidavit explaining that he knew this teen was really his ex-wife in disguise and played along only to prove that Angela was trying to tamper with his life. His plan worked but not before he spent four days in custody while this wild web was untangled.
Nasty Divorce Turns Criminal with Facebook Posts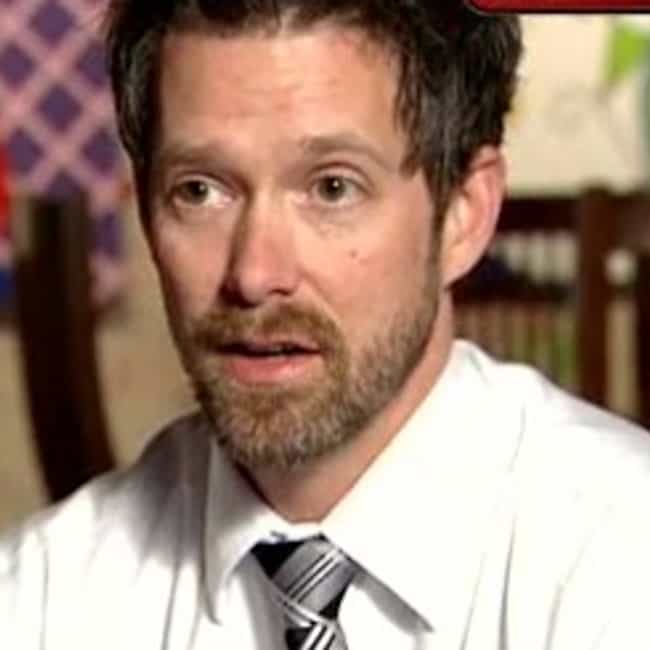 These days, social media postings are commonplace in divorce trials, but few times do said postings, which usually disparage the author's former spouse, lead to criminal charges. But in 2012, when Ohio photographer Mark Byron ran his mouth about his soon-to-be-ex-wife on Facebook, a Hamilton County judge ordered the post, which claimed her accusations of domestic violence were fraudulent, removed.
Byron didn't just face criminal charges for the post, he was also ordered to post an extensive apology to the wife, admitting that he was indeed convicted of domestic violence, and that because of those charges, he was only given limited, supervised visitation with his kid. No word on how this helped her in the divorce proceedings, but survey says it certainly didn't benefit him.
100 Retweets Got This Los Angeles Sniper Arrested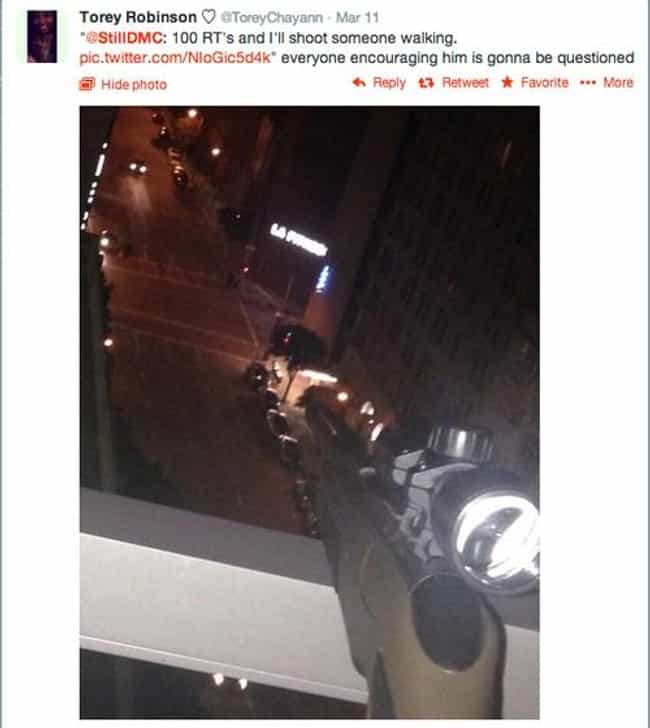 Just for the record, asking for retweets is never good if violence or other illegal activities are involved. Los Angeles man Dakkari McAnuff made the bold move to test that theory when he posted "100 RT's (Re-Tweets) and i'll shoot someone walking," in March 2014. Not only that, the sniper also posted photos of a rifle pointed at folks on the streets of Los Angeles, a photo of a man lying in a street, and a shot of McAnuff sitting on a police car as if he'd been arrested for these shootings.
Though McAnuff and his buddies later claimed it was all a prank that got out of hand, police saw it differently. They used the photos to track down his location, raided his home and charged him with making criminal threats. Add in a $50,000 bail and this might just be the worst prank ever.
Tourists' Excitement Lost in Translation in Twitter Threat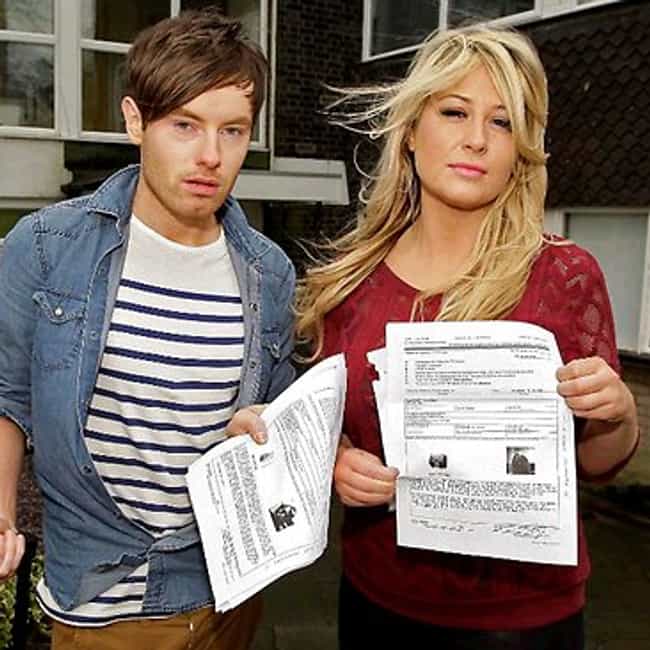 To two British tourists excited for a trip to the United States, the term "destroy America," meant visiting Los Angeles and partying their butts off. For the Department of Homeland Security, that tweet, sent from Leigh Van Bryan to friend Emily Bunting on Twitter in January 2012, was a serious threat.
So when the two Brits landed at LAX, they were quickly detained and questioned about their plans. They were eventually released after they explained that "destroy" is just slang for hard partying, the errant tweet led to a full body search by armed guards, a luggage search, 12 hours in a holding cell with a Mexican drug dealer, and an immediate return trip right back to England. Not exactly the planned Hollywood vacation they were hoping for!
Tea Party Death Threats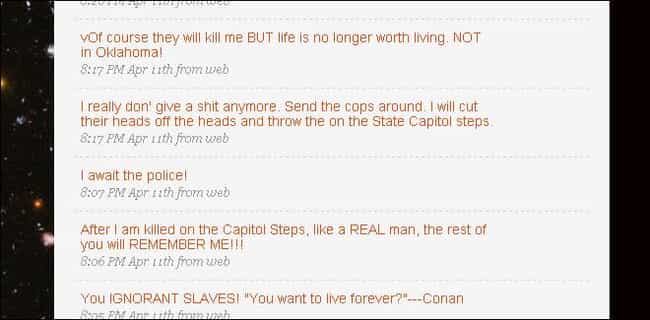 Daniel Hadyn was thorough when threatening the Tea Party via Twitter. "START THE KILLING NOW! I am willing to be the FIRST DEATH!," read a tweet at 8:01 PM that day. "After I am killed on the Capitol Steps, like a REAL man, the rest of you will REMEMBER ME!!!," he added five minutes later. Then: "Send the cops around. I will cut their heads off the heads and throw the[m] on the State Capitol steps." 
Needless to say the FBI showed up at his door soon thereafter, and he was charged will all manner of interstate threats.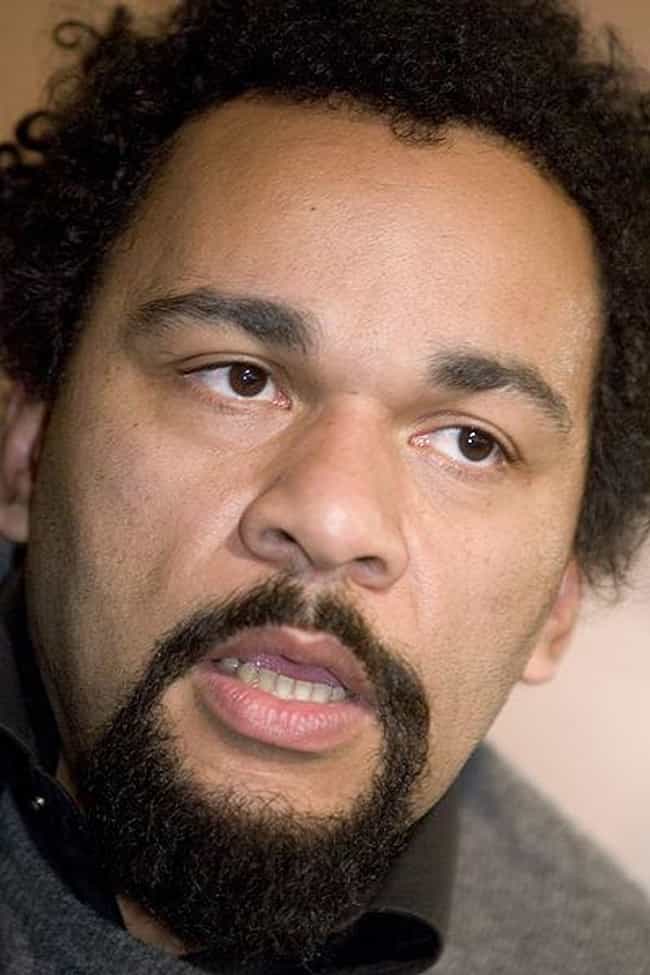 Following the 2015 terrorist shootings at 
satirical French magazine 

Charlie Hebdo

 and Hypercacher kosher supermarket
, anti-Semitic comedian 
Dieudonné
 posted on Facebook 
"Je suis Charlie Coulibaly"
, a reference to the phrase 
"Je suis Charlie
", used to support the murdered journalists and 
Amedy Coulibaly
, who was believed to have taken part in the attacks. Shortly after, 
Dieudonné
 was arrested in Paris and accused of publicly supporting terrorism.
Attack a Teacher Day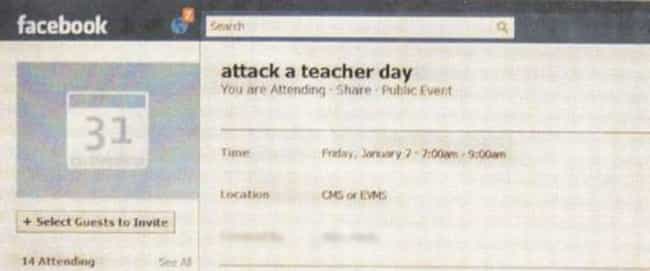 In 2011, six middle school girls in Nevada were arrested after they created a Facebook event for "Attack A Teacher Day". 79 people were invited before a parent discovered the page. The girls were arrested, briefly sent to a juvenile detention center and ultimately received school suspensions.
Muhammad Ruhul Amin Khandaker Jokes About Prime Minister Death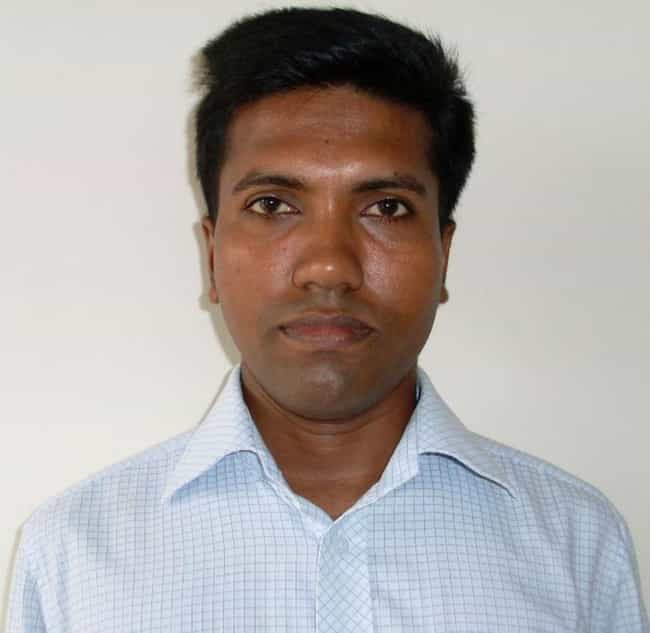 In 2011, Muhammad Ruhul Amin Khandaker, a university lecturer from Bangladesh made a Facebook post about a car crash that had killed a prominent Bangladeshi filmmaker and sarcastically asked why Bangladesh Prime Minister Sheikh Hasina couldn't suffer a similar fate. This joke didn't go over well with the Bangladeshi government and the High Court sentenced him to six months in prison.
Khandaker was in Australia when the sentence came down and sought asylum in the island nation. He currently works as a research assistant at a university in London.
Baby With a Bong Photo Gets Parents in Trouble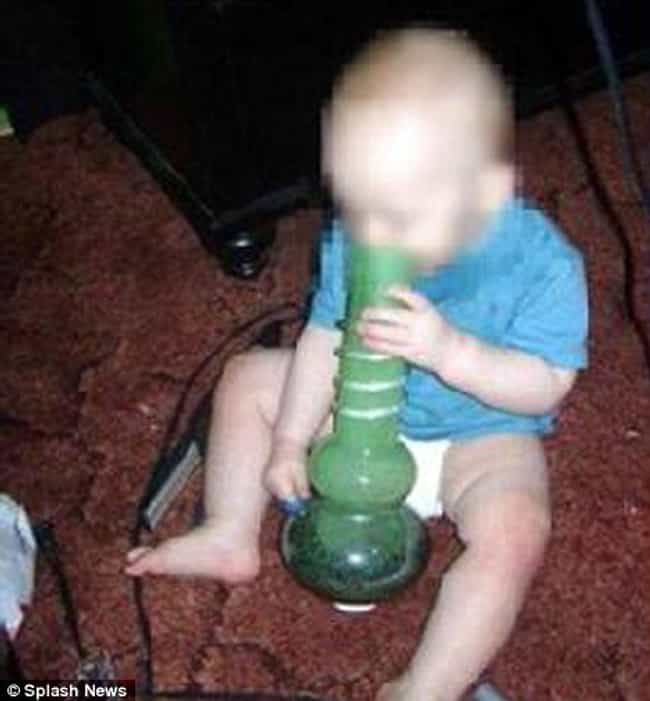 A 19-year old Florida mother was arrested after posting this photograph on Facebook of her 11-month old son seemingly smoking from a bong. Authorities determined that the photo was staged and the child had not actually smoked anything. However, the mother was still fined for drug paraphernalia and forced to undergo an evaluation of her parenting ability.
Man Goes in the Run, Posts His Location on Facebook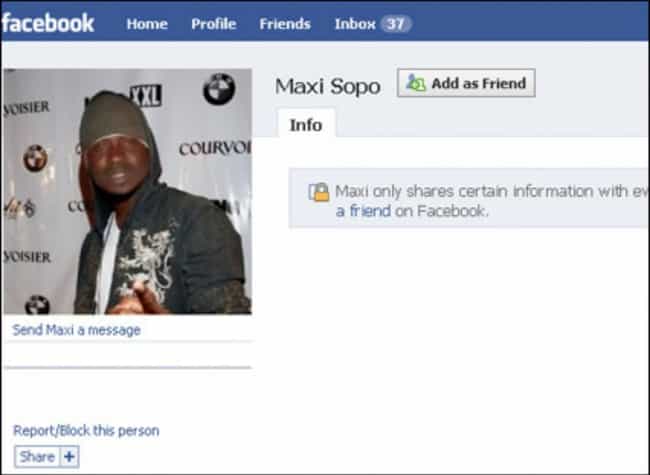 Maxi Sopo was on the run from the law after being charged with committing bank fraud. So, he fled Seattle and headed to Cancun. His flight from justice would have worked, except he bragged about it on Facebook for all of his friends, including a former justice department official, to see. Unsurprisingly, Soppo was quickly arrested and sent back to the U. S.
Jacob Moss Misses His High School Reunion for Alluding to Columbine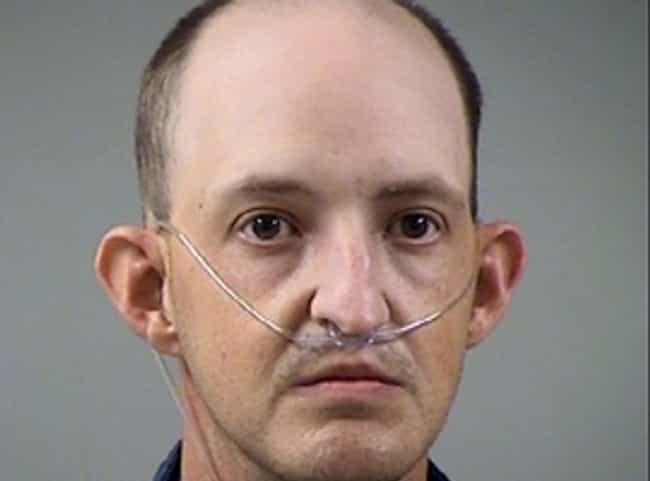 Shortly before his 20-year high school reunion, Jacob Moss posted on Facebook that "

I'm still seeking vengeance on all those who bullied and harassed me when I was growing up or went to school. You people do not know what you did to me,"

 and also made reference to the Columbine High School shooting. Although Moss had RSVPed to his reunion, he was unable to make it to the event because he was spending the night in jail. 
Don't Drink, Drive, and Facebook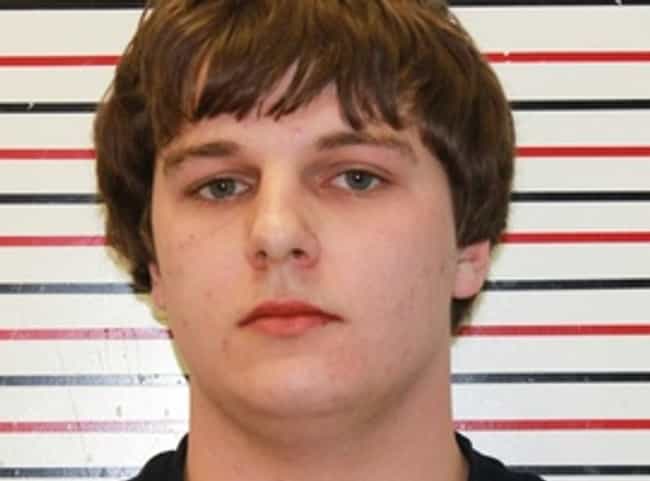 Jacob Cox-Brown learned the hard way that not only shouldn't you drink and drive, but you shouldn't brag about it either when he wrote 
"Drivin drunk… classic 😉 but to whoever's vehicle i hit i am sorry. :p."
 on Facebook. One of Cox-Brown's friends tipped off police to this post and investigators discovered that (unsurprisingly) his car matched the description of a car in a hit and run case that had happened the night Cox-Brown posted that status update.
Arrested gor Criticizing a Memorial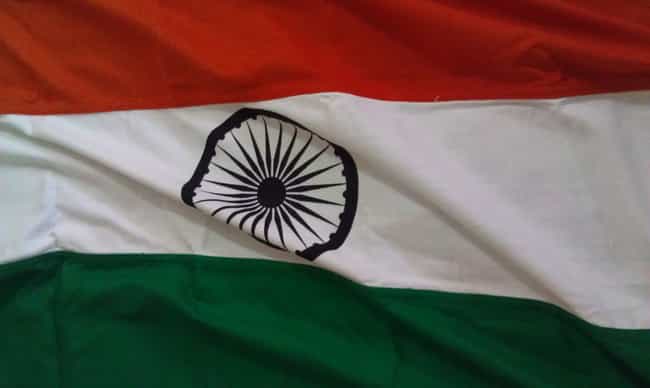 India's controversial Information Technology Act came under fire in 2012 when two women were arrested for criticizing a memorial service on Facebook. When the entire city of Mumbai closed down in memory of controversial right wing political leader Bal Thackeray, Shahien Dhada and a friend posted well mannered and sensible arguments against the closing of the city in honor of someone they believed only earned respect through fear.
A political supporter of Thackeray spotted these posts and reported them to local authorities under the auspices of the Information Technology Act, which bans inflammatory online comments towards other people, religions or organizations. Soon after the two friends' arrest and release, many prominent politicians including a former Indian Supreme Court justice, voiced that the law needed to be amended to stop abuses like this case.
Over 20,000 Threatening Tweets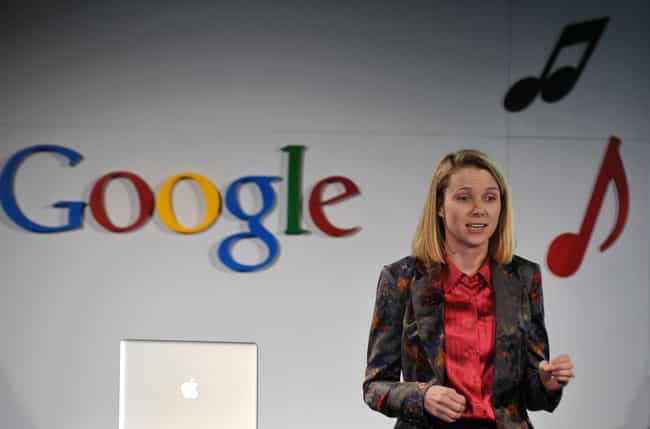 Between 
November 2010 and August 2011
 Gregory Calvin King sent over 20,000 tweets at 
then Google VP Marissa Mayer. These tweets ran the gamut from weird non sequiturs about 
King's life, paranoid ramblings about Mayber being 
involved with a group that tried to poison King with powdered HIV, 
and all-caps threats to shoot Mayer. King was eventually arrested and charged with making harassing communications and making 
threats transmitted through interstate communication
.
Don't Hire a Hitman on Facebook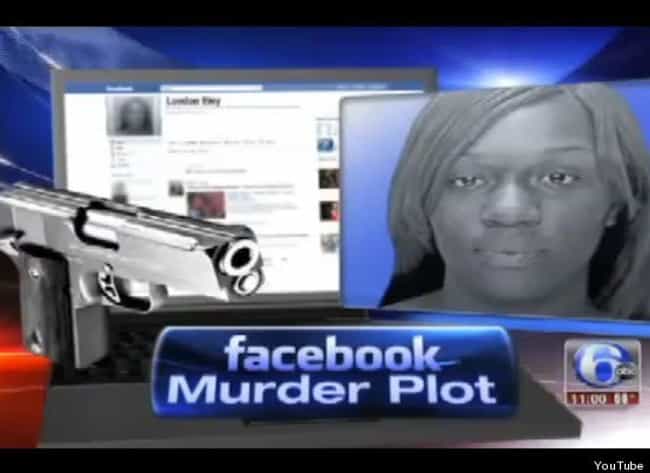 Philadelphia woman 
London Eley 
put a bounty on the head of her child's father, saying
"I will pay somebody a stack to kill my baby father"
. Her Facebook friend Timothy Bynum 
responded saying 
"say no more," "what he look like?" and "need dat stack 1st"
. Both Eley and Bynum were quickly arrested for their attempted "murder for hire" deal.
Gang Members Become Facebook Friends with a Cop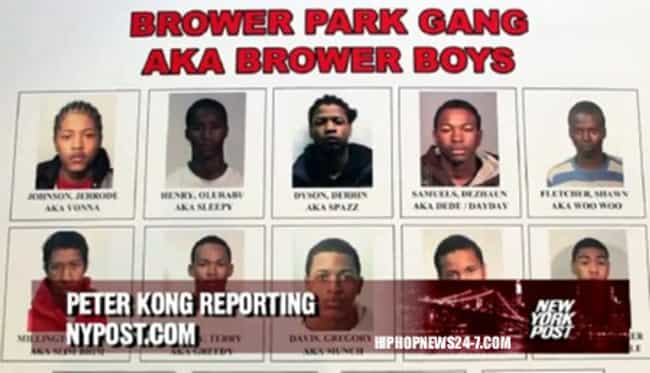 The Brower Boys gang had terrorized Brooklyn with a series of burglaries. One clever NYPD cop decided to create a Facebook profile and friended the 14 suspected members of the gang. It was only a matter of time before one member posted a status update saying 
"It's break-in day on the avenue". Another member of the gang prophetically commented on the post that "

you all just gave yourself away". 
Threatening to Behead Cops Is a Bad Idea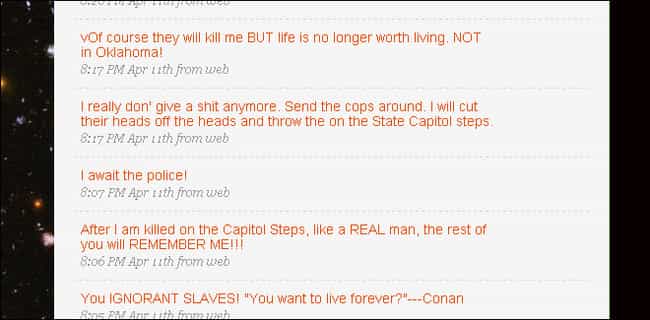 In 2009, Daniel Hayden made history by becoming the first man arrested for his Twitter posts. Hayden's timeline was mostly filled with ramblings about President Obama using tv signals to hypnotize Americans and other conspiracy theories. Things took a change when he began posting tweets like 
"Send the cops around. I will cut their heads of the heads and throw the on the State Capitol steps"
. After Hayden was arrested, the judge took pity on him and realized he was mentally unstable and sentenced him to a half-way house.
"Catch Me if You Can" Tweet Leads to Getting Caught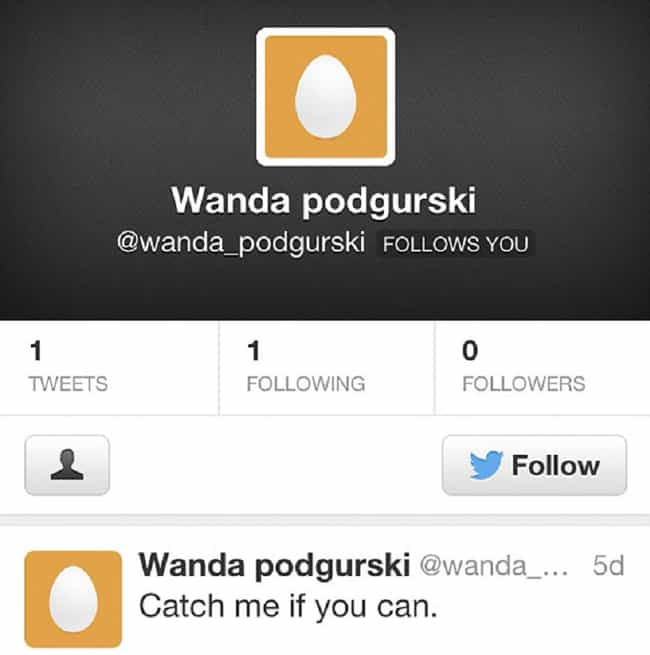 After she failed to appear in court to face charges of 
disability and insurance fraud,
 Wanda Podgrunski decided the best course of action was to create a Twitter account just to taunt the police. Podgrunski was eventually captured, and although the authorities didn't specify how they found her, they did say that a
Computer and Technology Crime division
 played a role in finding her.
Woman Brags About Reporting a False Crime So She Could Drive Home Drunk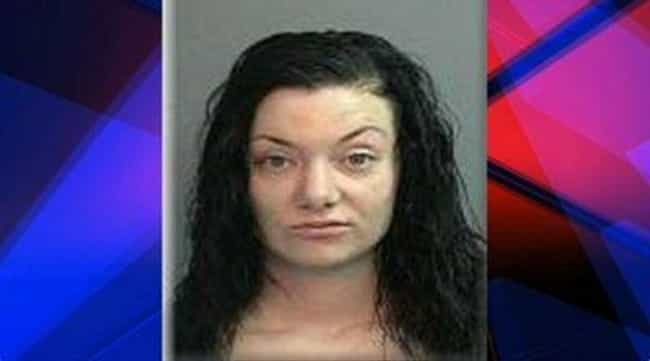 What should you do when the cops are nearby, but you've had too many and still want to drive home? If you are Haley Oates, of New Jersey, you call 911 and report that a woman is being assaulted in another location to draw the cops' focus elsewhere. Of course, she then posted on social media, "lmao.. 2 mins later the cop peals out.. silly piggies tricks r for u."
Authorities received a tip that the call was a fake and eventually found her post. Oates  was charged with filing false reports to law enforcement and creating a false public alarm.
Husband Charged with Second-Degree Murder After Posting Photo of Dead Wife on Facebook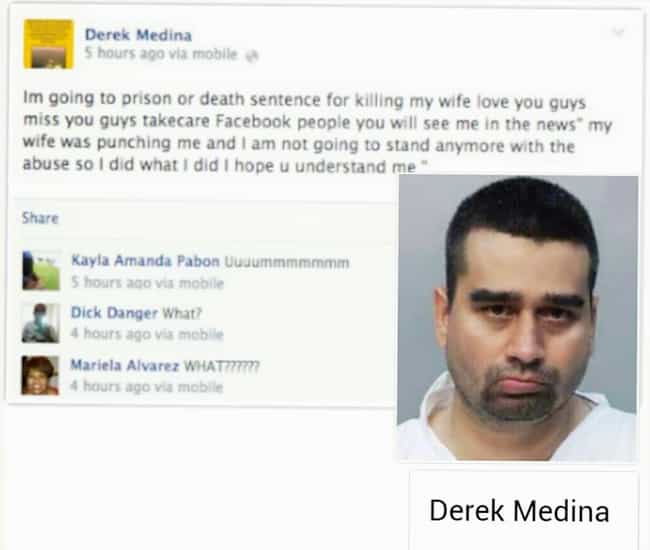 Derek Medina was charged with second-degree murder for shooting his wife, Jennifer Alonso, and posting a photo of her dead body on Facebook. He updated his status after killing her with the message: "I'm going to prison or death sentence for killing my wife love you guys miss you guys take care Facebook people you will see me in the news."
He went on to explain that his wife was punching him, and that he killed her to stop the domestic violence he was suffering at her hands. He then said goodbye to his family, and turned himself in to the police.
Woman Broadcasts Her Drunk Drive Home on Periscope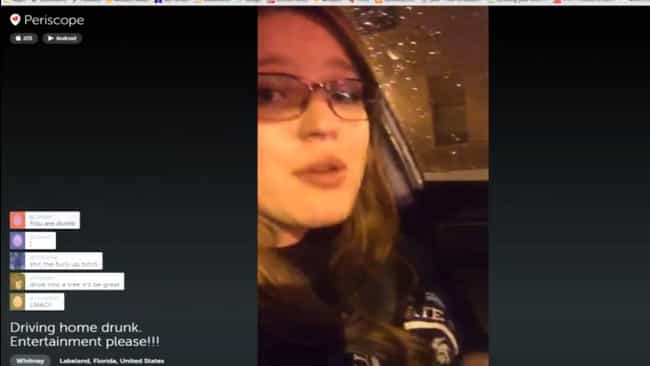 A Florida woman was arrested after she broadcast her intoxicated drive home on the social media app Periscope. Whitney Beall had had a few too many when she got behind the wheel of her car and declared to the few dozen people watching her on the app ""I'm driving home drunk, let's see if I get a DUI."
She did, as she was reported by several watchers to 911, and police found her, drunk and driving with a flat tire, running into a curb. She didn't get jail time, but did get a year of probation, work released, community service, and had her license suspended for six months.