When it comes to breasts, many people think the bigger the better. That being said, sometimes large breasts can actually turn deadly. That's right, you can be killed by breasts, and death by boobs can take down either the person who has them or the person they're with. You can be smothered by breasts during sex, your implants could burst, or they could simply be the motivation for a murder. No matter what the reason, huge breasts can be a serious risk to your health and livelihood.
People who have the largest breasts in the world tend to get a lot of attention, and sometimes its the attention that leads ladies with big bazoongas to take someone else's life (or their own.) These women who desired big breasts – and the deadly effects those breasts sometimes had – might make you appreciate the smaller, less complicated breasts of the world.
Franziska Hansen Tried To Murder Her Boyfriend – With Her Breasts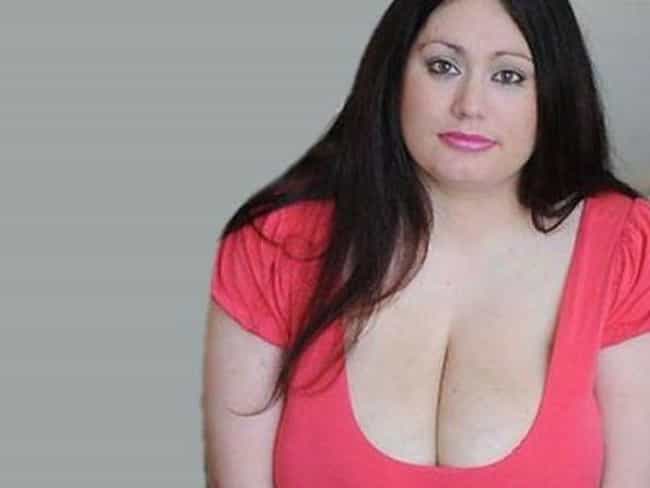 German woman Franziska Hansen used her 38 Double-D breasts in a very unique way during sex with her boyfriend – as deadly weapons. Hansen was arrested in 2012 after her boyfriend said she purposefully tried to suffocate him during sex. Tim Schmidt said he was kissing Hansen's breasts when she forced them into his face, covering his mouth. He told a German court Hansen told him she wanted to make his death as pleasurable as possible.
Woman Gives Herself Huge Breasts Using Vaseline, Then Dies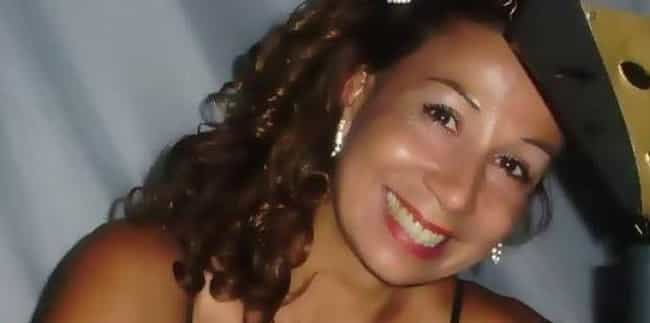 Breast implants and augmentation can be expensive, leaving women looking for cheaper alternatives. Unlike some girls who opt for push-up bras or extra padding as a cost saving boob boost, Sonia Perez Llanzon came up with her own solution in 2014.
In order to get larger breasts, Llanzon took a syringe, and filled it with Vaseline. She then injected the substance directly into her breasts in order to give herself a better rack. For a few weeks things looked pretty great, but then she started to feel unwell. When she went to the hospital, doctors found a blood clot in her lungs that had occurred when she'd injected the Vaseline into her blood stream. She died in an Argentinian hospital six months later.
Sexy Cora Slipped Into A Coma And Died During Breast Surgery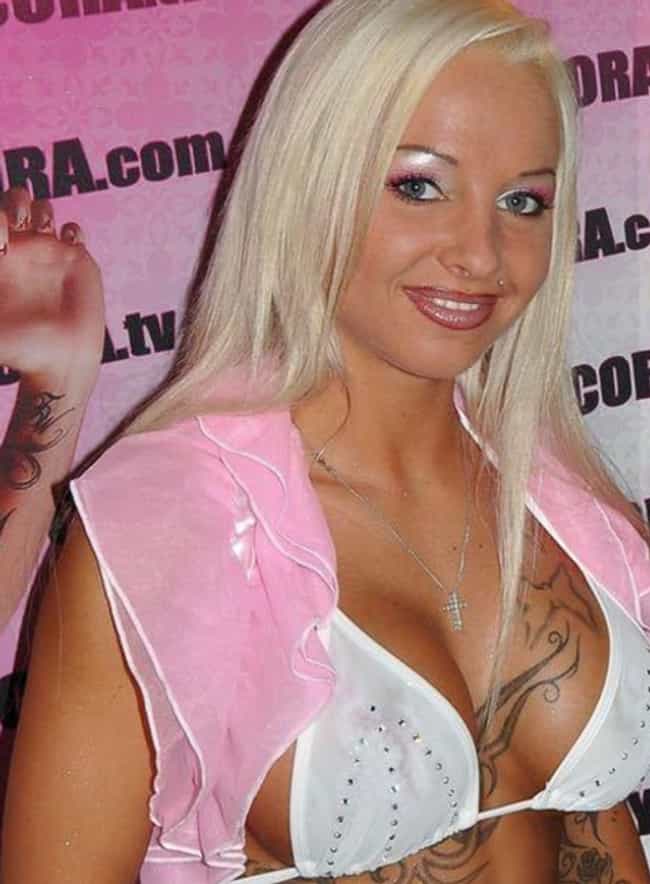 Breast-related problems are probably an occupational hazard of being a porn star. And for Sexy Cora – real name Carolin Wosnitza – her breast problems ended up killing her. In 2011, Sexy Cora decided she needed even bigger breasts, despite having undergone breast enlargement surgery five times. It was on her sixth enlargement that tragedy finally struck. While she was in surgery to make her breasts 34Gs, she suffered a heart attack. She was put into an artificial comma and doctors tried to save her life, but it was too late. She died at the young age of 23. Two of the doctors who performed the surgery were charged with negligent manslaughter, but only one of them was found guilty.
Woman Had Breasts So Large She Couldn't Get Out Of Bed
Death by large breasts isn't exactly a new event. In 1669, a physician was called to do an autopsy on the dead body of a 24-year-old woman. Apparently, the cause of death was never fully established, but the woman was emaciated – except for her breasts. According to the medical report, they weighed over 100 pounds between the two of them. The left breast was 64 pounds, and the right one was 40 pounds, and while we don't have pictures, you can probably visualize how large these things were. The woman was unable to get out of bed due to their massive combined weight, and she died in bed, either from starvation, thirst, or another unknown cause. What we do know for certain is that her large breasts somehow contributed to her death.
Plastic Surgeon Killed Over Leaky Breast Implants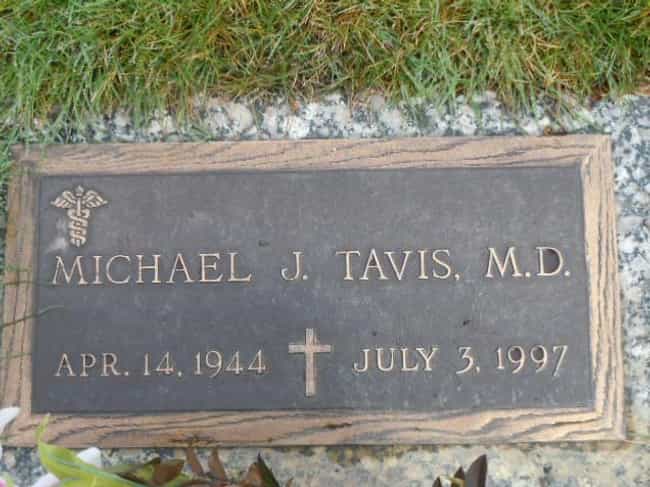 One would think that a breast implant surgeon has plenty of happy customers. But unfortunately for Dr. Michael Tavis, Theresa Ramirez wasn't one of them. In 1997, Ramirez got breast implants from Tavis. As a mastectomy patient and former nurse, Ramirez probably knew the risks of getting larger breasts, but one thing she didn't account for was potential leaking. Unfortunately, hers did begin to leak. After suing the surgeon, Ramirez decided to exact her revenge to the next level: by murdering him.
She shot the doctor four times, killing him. She was found guilty of murder in 1999.
High School Cheerleader Died While Trying To Increase Her Bust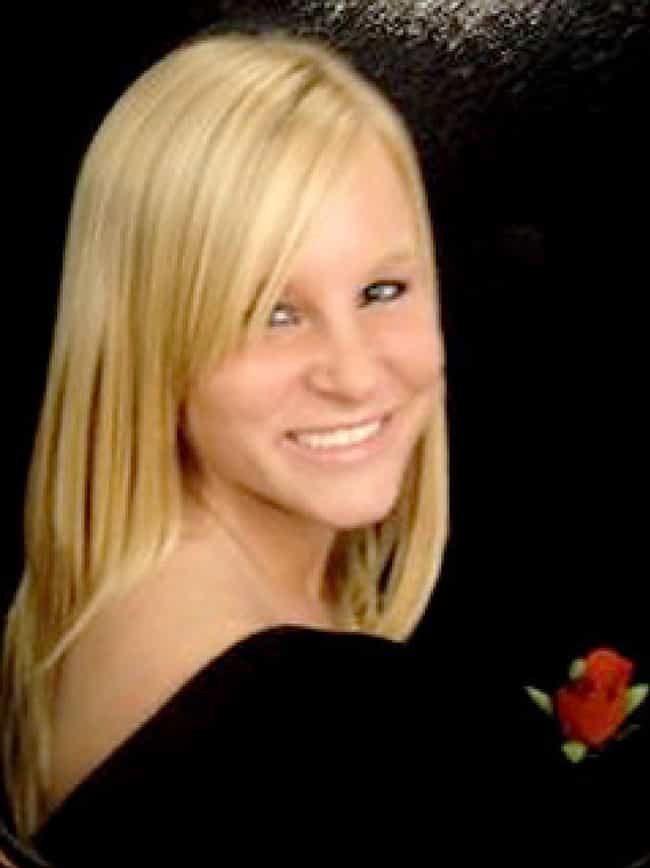 Picture this: You're 18, a head cheerleader, about to graduate high school with near perfect grades, and are going to go into medicine for your future career. What more could you ask for? How about massive boobs.
Such was the case for Florida teen Stephanie Kuleba. She opted for the surgery because she was concerned her breasts were slightly different sizes, though they were large, and that one of her nipples wes inverted. In 2008, she went in for cosmetic surgery and had an unexpected reaction to the anesthesia. She was rushed to the hospital, but she died there just a short time later.
Donna Lange Killed Her Lover With Her Breasts
Don't mess with a woman who has both violent tendencies and massive breasts. No one else proves this statement better than Donna Lange, a 51-year-old Washington resident who snapped during a fight with her boyfriend. Apparently the two had been fighting in 2013, and the argument had come to a head. They had both been drinking and in a fit of rage, Lange threw herself on top of her boyfriend. She weighed nearly 200 pounds, a large portion of which were her massive breasts. Her boyfriend struggled, scratching her face, and neighbors say they heard him calling for help and for him to get off. Sadly, when police arrived, he had already been suffocated by her breasts.
She was arrested and faced charges of second degree manslaughter for her buxom crime.
Woman Died From Tuberculosis After Getting Breast Implants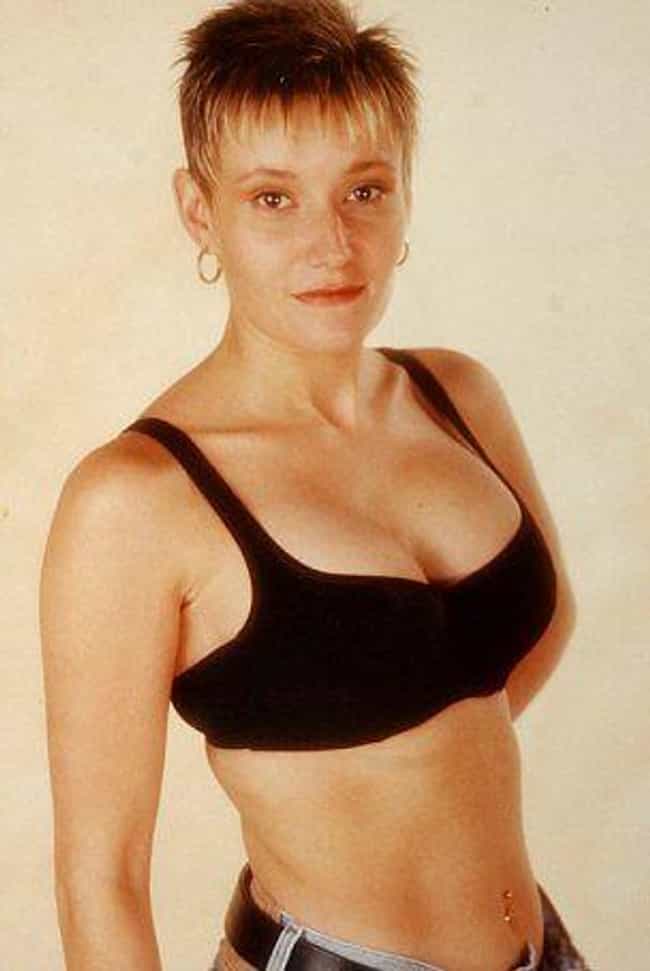 Breast implants might make you feel better about yourself, but they can also be a risky procedure. In the case of Kerry Elia, this risk was an unusual one but it did lead to her eventual death. Tired of her flat chest, Elia decided to get breast implants and ended up with a rather large set of boobs when all was said and done. Things might have ended happily, but it didn't stop there. One day, the implant simply bust, and when doctors looked into it, they found that she had tuberculosis. Apparently, the implant had triggered a very strong but dormant form of TB and it began to eat away at the scar tissue around the implants. This caused them to burst.
The tuberculosis could not be fought off, and it killed her a few years later in 2010.
Lolo Ferrari's Breasts Led To Depression And Suicide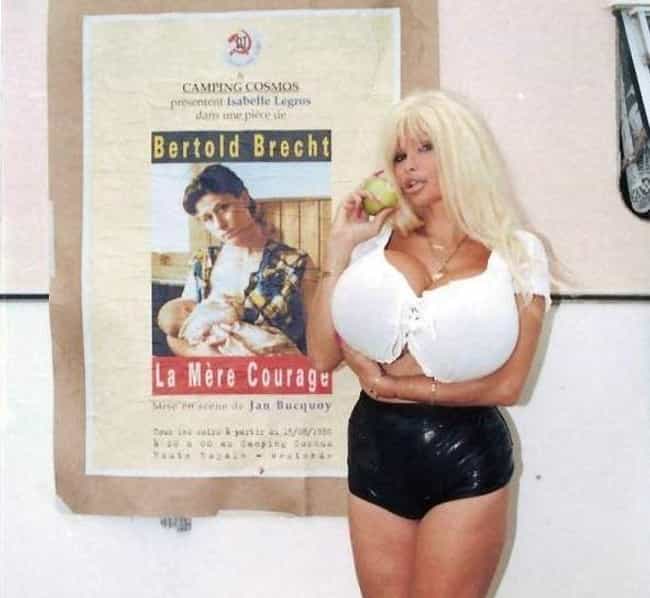 Just looking at a picture of Lolo Ferrari might give you some idea of what a handful her breasts could be. Ferrari was naturally big breasted, but in 1990 she underwent her first breast enlargement. During the course of her life she underwent 22 enlargements – a Guinness world record. At their largest, her breasts were a 36MMM. They were the source of her fame, as the largest breasts in the world at the time, but they were also a large source of ridicule for her. She was made fun of relentlessly, and while she smiled through much of it, the jokes did eventually begin to get to her. She was suffering from diminished lung capacity, back pains, and mobility problems due to her breasts, and it was quickly leading her into depression. But she loved getting the surgeries so much that it was difficult to stop, and it became a downward spiral.
In 2002, Ferrari swallowed a deadly mix of prescription drugs and alcohol. The next morning, her husband found her dead from a suicide. After a messy legal battle in which her husband was accused of murdering her, her death was ruled a suicide. She was 37 years old.