Secret weddings in history are proof that not all proposals end with happily ever after. Throughout history, couples have had to marry either in secret or in a rush to avoid detection from those who would wish to keep them apart. So while it's true that not all secret or shotgun weddings in history were happy, it is true that many of them were at least interesting.
But the clandestine, spontaneous, or secret nature of these weddings does not mean that the marriages were successful or romantic. On the contrary, many secret marriages in history were dysfunctional and shocking, as they were sometimes connected to kidnapping, money, and murder.
The stakes were often high for secret weddings and elopements, since the couples married in the heat of the moment or to beat the odds. Other pairs even pretended to marry in order to gain respectability or hide a scandalous affair. With the stakes so high, it isn't surprising that unhappy events – estrangement, divorce, abuse, abdication, or even worse – would ultimately follow these relationships. And couples weren't the only ones at risk. Often, it was just as dangerous for accomplices and people who aided in the marriage.
These couples throughout history pursued their marriages against all odds. Some ended in happiness, others in tears. But they all had to face disaster in their quest for marital bliss.
Héloïse And Abelard Had A Romance That Ended In Castration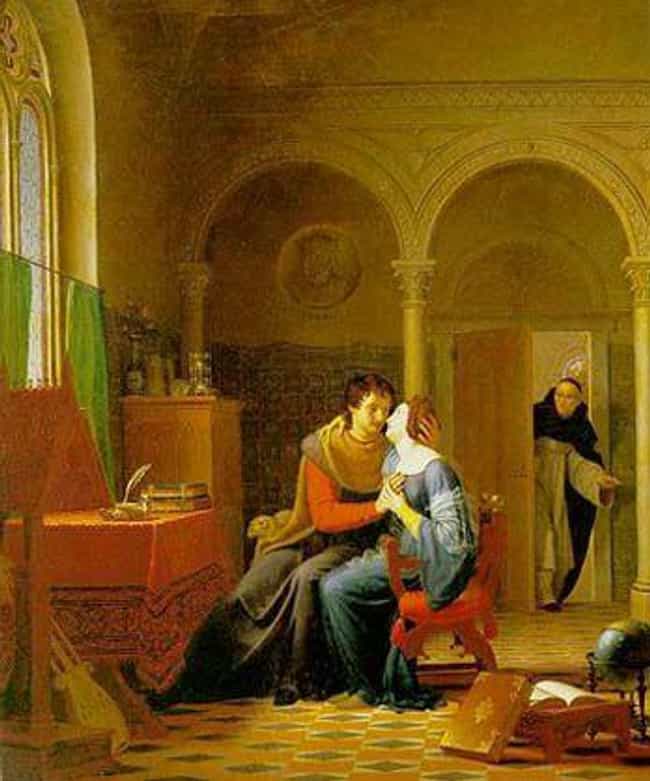 An especially tragic story from the Middle Ages is that of the doomed romance between Peter Abelard, a French scholar, and his brilliant student, Héloïse d'Argenteuil. Over time, their intellectual relationship developed into a physical relationship. Héloïse even became pregnant, and the couple secretly married in the early 13th century. News spread of the marriage, and their story turned bad: Héloïse's own uncle hired men to forcibly castrate Abelard in the middle of the night.
Humiliated, he committed both his wife and himself to celibacy in religious orders. Though the couple lived apart, they continued to write one another love letters.
Andrew Stoney Tricked Mary Bowes Into Marrying Him As His Last Wish – And Then Didn't Kick The Bucket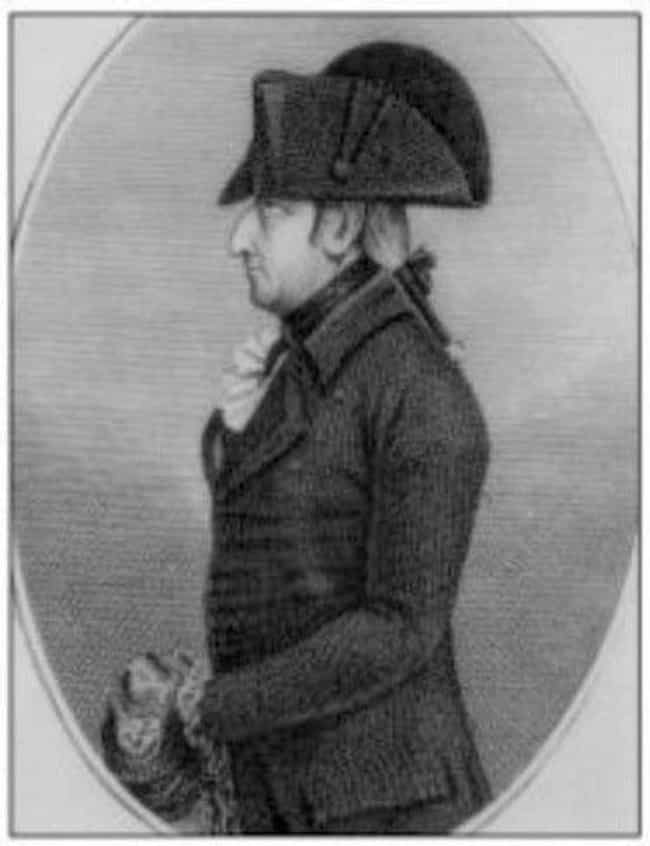 Andrew Robinson Stoney – the self-styled "Captain Stoney" – was a dashing Irish rake who landed a marriage with one of the wealthiest women in Great Britain. Mary Eleanor Bowes, Countess of Strathmore, was a young widow with five children. Being a widow allowed her to take charge of her life – and to marry whomever she wanted.
After making the acquaintance of the Countess, Stoney staged a duel to defend her honor. In the course of the fake duel, he claimed that he had been mortally wounded. In what appeared to be his final wish, Stoney asked to see the Countess. She agreed to a hasty marriage to soothe someone she believed to be a dying man.
But Stoney quickly recovered from his supposed injuries, and the Countess was stuck with him. Things got even worse for the poor Countess. Stoney began burning through the Countess's money and routinely abusing her. He kept her virtually under house arrest, and even assaulted maids and fathered illegitimate children.
Aided by sympathetic maids, the Countess pulled off an escape from Stoney. But she didn't stop there: in an era when divorce was as rare as it was scandalous, the Countess sued Stoney for divorce in 1789 – and actually won. Britain was riveted and shocked with the all she suffered at the hands of her oppressor-husband.
James Coyle Was Shot For Performing A Secret Marriage In The Jim Crow South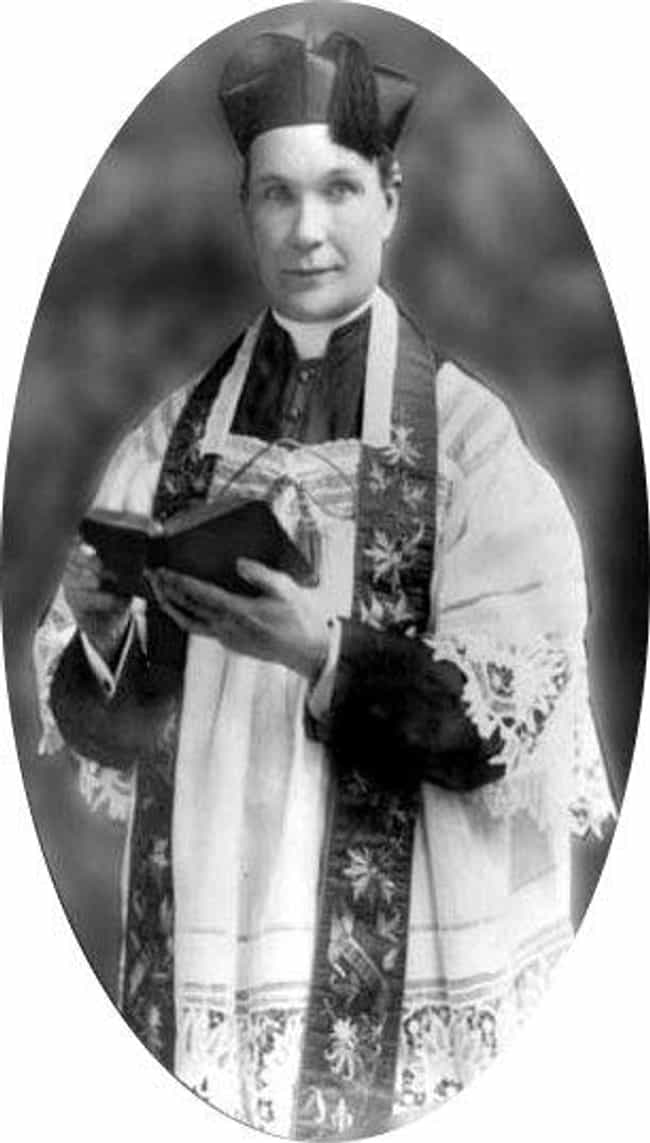 Secret marriages and elopements could also be disastrous for family members and accomplices, not just the couples. For proof, look no further than the case of James Coyle, an Irish-born priest who immigrated to Birmingham, Alabama.
In 1921, deep in the Jim Crow era-South, Father Coyle officiated a secret wedding between Ruth Stephenson, whose father was daughter of a Methodist minister and member of the Ku Klux Klan, and Pedro Gussman, a Puerto Rican. When news broke of their marriage, Stephenson's father raced to Coyle's house and shot the priest on his own porch. He then proceeded on to the court house and turned himself in. He was ultimately acquitted of the murder.
18-Year-Old Rita Hayworth Ran Off With Her 40-Year-Old Manager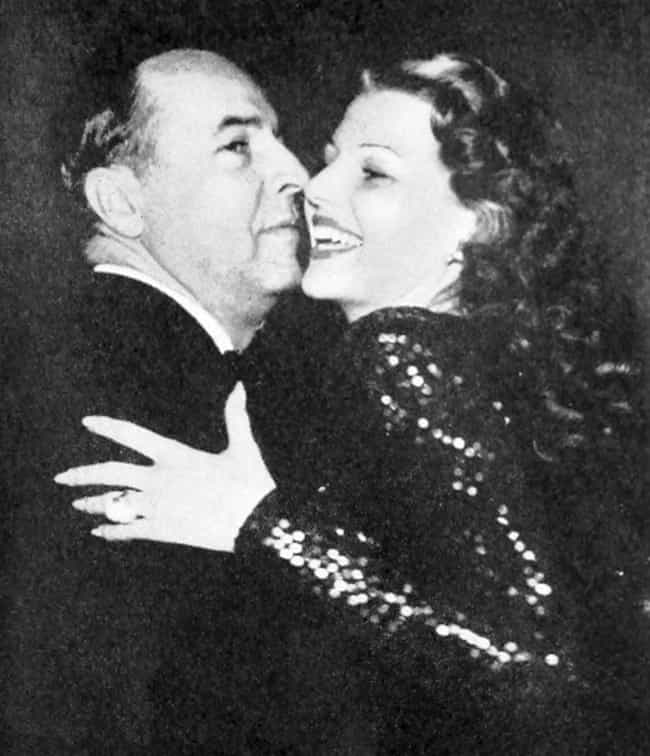 When 18-year-old Rita Cansino was trying to make it in Hollywood, Edward Judson, a slick businessman, became her mentor and manager – and a little bit more. In 1937, Judson talked the young woman into marriage, and so they eloped to Las Vegas. He helped transform Rita Cansino into "Rita Hayworth," the movie star.
Their marriage lasted five years, during which time he managed her career so that he was reaping all of the profits. When they divorced in 1942, Hayworth was virtually penniless.
William Corder Ended Maria Marten's Life Rather Than Elope With Her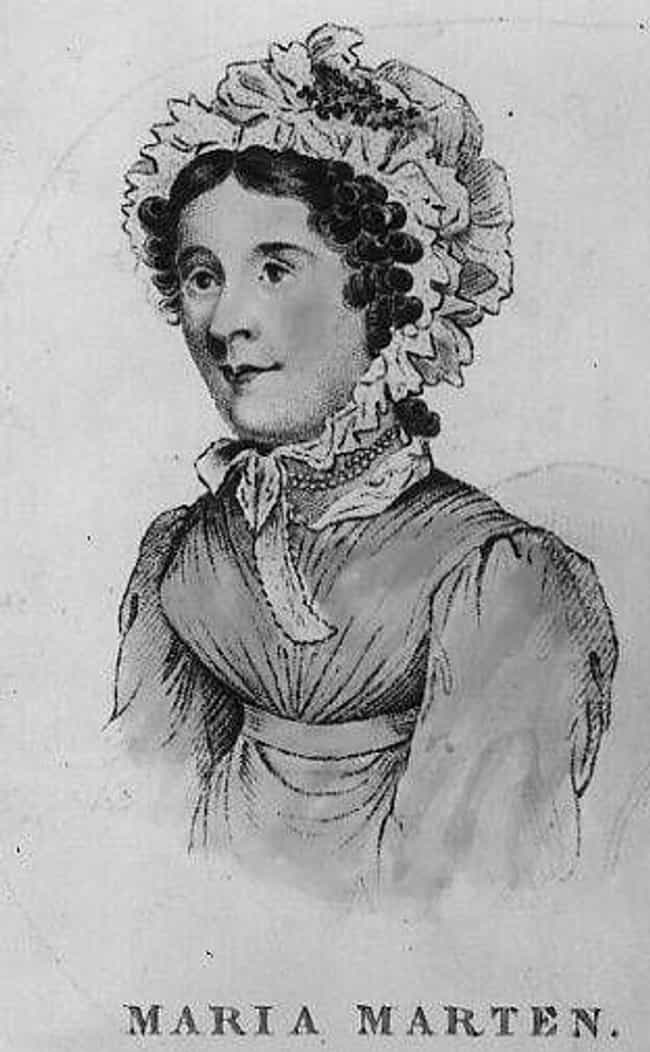 The so-called Red Barn Murder of 1827 was one of the most publicized crimes of the 19th century. In 1826, 24-year-old Maria Marten started an affair with 22-year-old William Corder. The relationship even produced a child. Corder agreed to elope with Marten: per his proposal, they would meet at a red barn and then proceed to Ipswich to marry. Instead of eloping with her, Corder killed Marten and buried her in the barn. When he was finally caught, Corder was found guilty and hanged on August 11, 1828.
The morbid episode has inspired a number of folk songs and pieces of art.
Edward Gibbon Wakefield Kidnapped An Heiress And Forced Her To Marry Him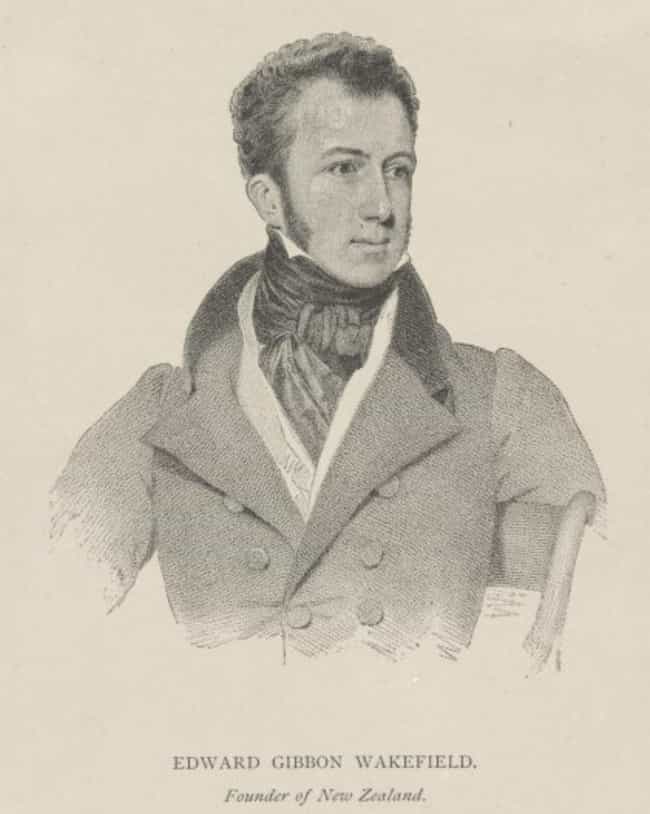 Gretna Green, Scotland, was the Las Vegas of the 18th and 19th centuries. Young couples from England fled there to elope, since marriage laws were less strict in Scotland. In 1826, though, Gretna Green played host to the notorious Shrigley Abduction.
The 30-year-old Edward Gibbon Wakefield hatched a scheme to marry Ellen Turner, a wealthy young heiress, to gain access to her funds and connections. So on March 7, 1826, he lured the 15-year-old Turner out of her boarding school and, after lying about her family's precarious situation, forced her to elope to Gretna Green with him. From there, they fled to the continent.
Authorities finally caught up with the couple in France. Wakefield and his young bride were brought back to Britain, where he was tried and imprisoned, and their marriage was annulled.
This seems to have been a pattern with Wakefield: he previously eloped with a young woman named Eliza Ann Pattle.
Walter Raleigh Was Imprisoned In The Tower Of London After His Secret Marriage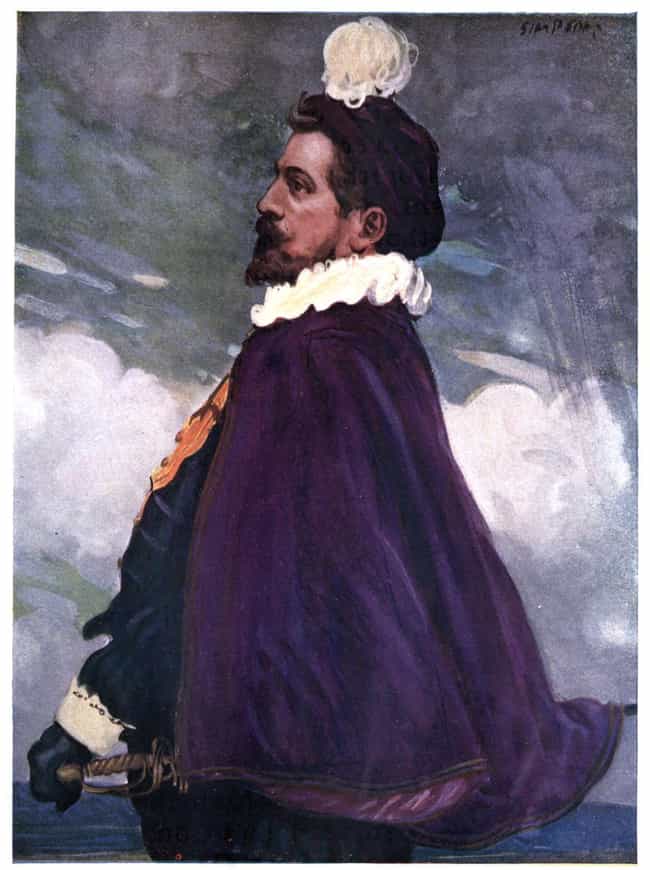 Sir Walter Raleigh is known to schoolchildren across America for being an early architect of English colonization in the so-called New World. He established the ill-fated colony at Roanoke and has a handful of cities and town named after him. But, he was not just a famous explorer – he was also a noted figure in the court of Queen Elizabeth I.
Thanks to his exploits in the Americas, Raleigh was a favorite of the aging queen. But the naval hero got into hot water in 1591: he impregnated Bess Throckmorton, one of Elizabeth's ladies-in-waiting, and secretly married the young woman without first asking the queen's permission. When Good Queen Bess found out about the secret marriage, she raged at the couple, banished them from court, and imprisoned Raleigh in the Tower of London for a time. It would take him years to restore the royal favor he had lost.
Camila O'Gorman Was Executed For Posing As The Wife Of An Argentine Priest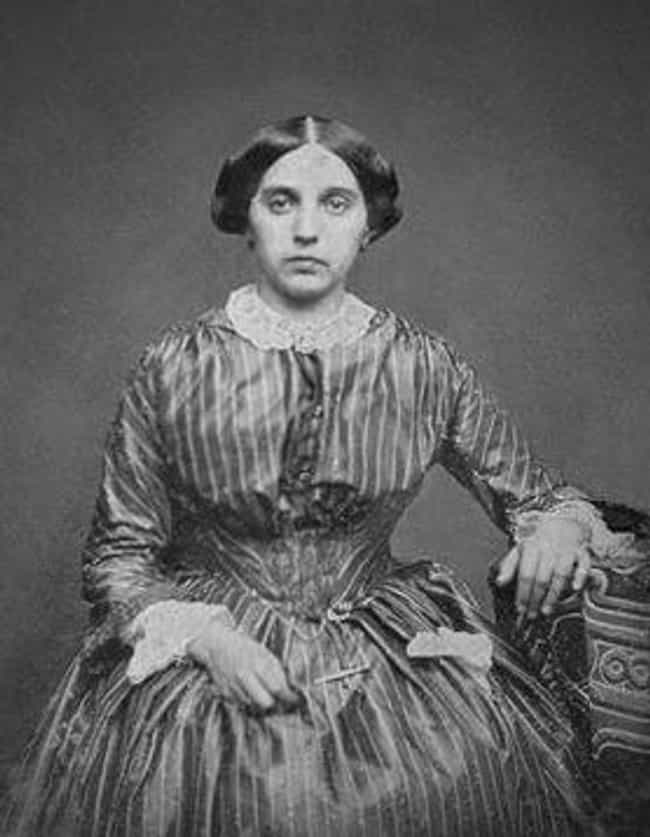 Camila O'Gorman was a member of an elite family in mid-19th-century Buenos Aires. When she was 19, she fell in love with Father Ladislao Gutiérrez, a 23-year-old priest. Loving a priest in a conservative Catholic society was a terrible sin for a young socialite, so the young couple fled the city.
The couple didn't actually marry, but they did pose as husband and wife for a period of roughly five months in Goya, Argentina, where they set up a school. During this time, O'Gorman became pregnant. Their good deeds weren't enough to save them, however. After being discovered, the lovers were arrested, tried, and executed by gunfire together in 1848.
Mary Stuart's Forced Marriage To Lord Bothwell Led To Her Abdication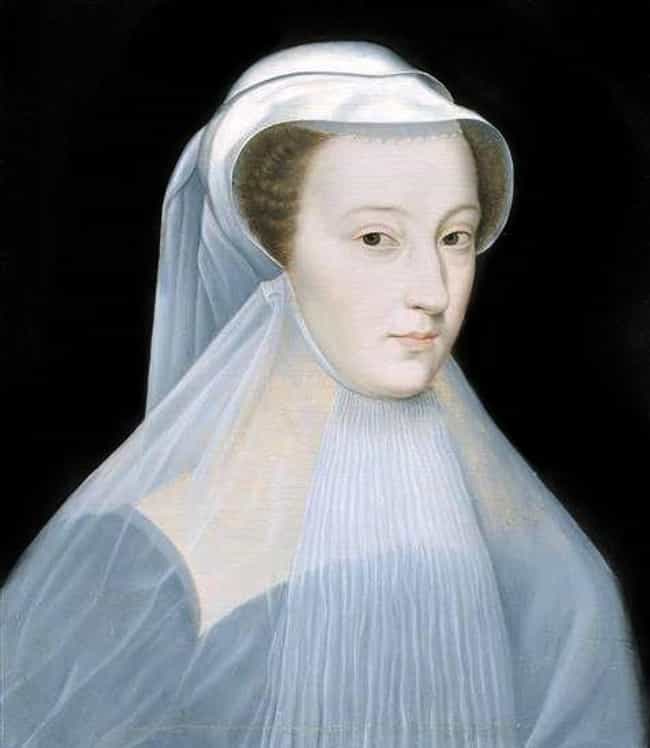 Mary Stuart, Queen of Scotland, had a tragic life. She ascended to the throne at only six days old, and was raised in France while her country was torn apart over religious conflict. She finally returned to Scotland, but in February 1567, her second husband – the Lord Darnley – was murdered. Everyone suspected that Lord Bothwell, a Scottish earl, was behind the murder.
It was a shock to everyone when, months after her husband's death, Mary took Lord Bothwell as her new husband, only days after he had divorced his first wife. There were immediate doubts as to how willingly Mary entered into the marriage. It is true that Mary had enjoyed a close friendship – if not romance – with Lord Bothwell in the years before their marriage. But it also seems likely that Bothwell forced her into marriage in May 1567 – she had refused him before, and he brought an army to kidnap her. At Dunbar, he probably assaulted Mary as well.
Bothwell's popularity dropped thanks to the marriage, as did Mary's. For her critics, her marriage to Bothwell was further evidence of her unfitness to rule. Within weeks of the marriage, Mary was forced to abdicate in favor of her young son James. Bothwell escaped to France, and Mary gave herself up to Queen Elizabeth I of England, who had her executed in 1587.
The Future King George IV Had A Secret Wife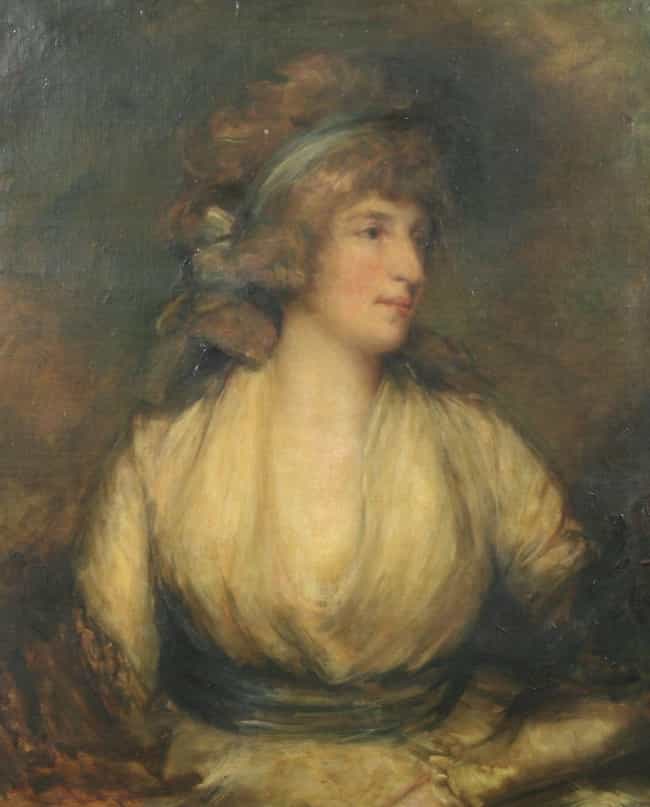 The Prince of Wales, the eldest son of King George III, was a pleasure-loving patron of the arts. Though he kept numerous mistresses and fell in and out of affairs, he lost his heart in 1784 to Maria Fitzherbert. She was a widow twice over and a Catholic.
Though it was perfectly reasonable to keep Mrs. Fitzherbert as his mistress, there was no possibility of the prince ever marrying her. According to the Royal Marriages Act of 1772, members of the royal family would need approval before marrying. Considering Mrs. Fitzherbert's religious affiliation, there was no way she would be accepted as the wife of a future king, since the monarch was also head of the Protestant Church of England. But these obstacles didn't stop the lovers. On December 15, 1785, the couple went through a secret – though legally invalid – wedding ceremony in London.
The relationship did not end well. As the future king, the Prince of Wales was under increasing pressure to legally marry and produce his own heir. So in 1794, he ended his relationship with Mrs. Fitzherbert.
Though they never had a public marriage, she probably remained the love of his life. He was even buried with a miniature portrait of his secret wife.