An actor's job is harder than it looks. It's not all Us Weekly covers and award show after parties at Elton John's house. Some of the most memorable characters in film history have been played by actors who have done a lot of very real, very hard work on their bodies before the camera even started rolling. Moreover, many of these actors go to both ends of the extreme, not only losing weight, but adding bulk of fat or muscle as well. This list includes actors who have made the biggest changes to their bodies from film to film.
What do you think about so much fluctuation in weight just for movie roles? Is it worth the potential damage to the actors' metabolism and organs?
Christian Bale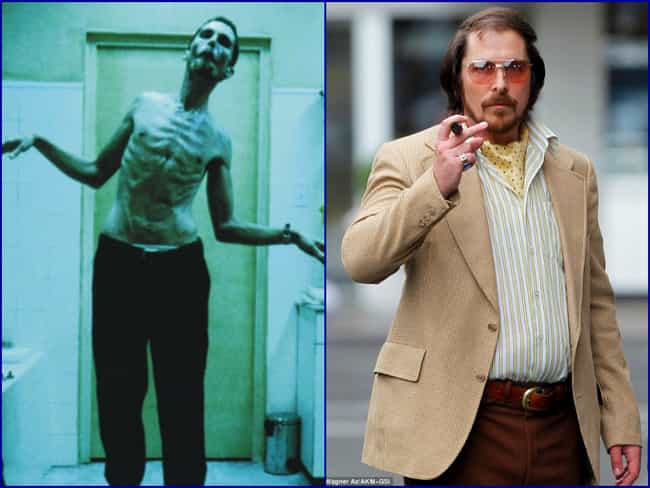 Christian Bale reportedly lost 62 lbs. for the 2004 film The Machinist, reducing his weight to 120 lbs.
After filming the Dark Knight franchise, Bale reportedly went from 185 to 228 lbs. for the 2013 filmAmerican Hustle.
Robert De Niro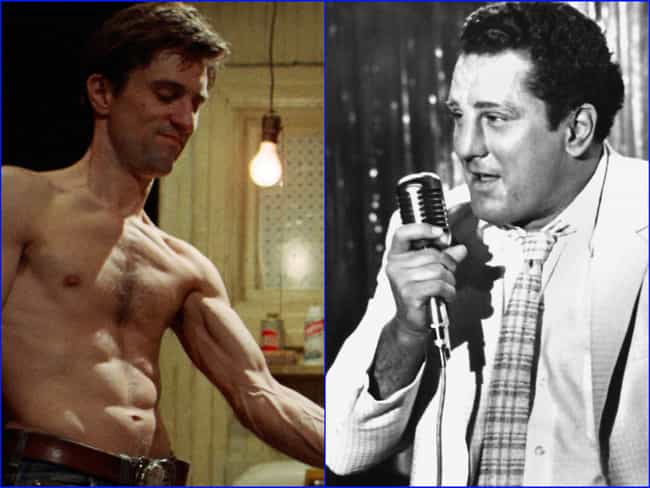 Robert De Niro lost 35 lbs. to play Travis Bickle in Taxi Driver (1976).
A few years later, director Martin Scorsese shut down production of Raging Bull (1980) for four months so De Niro could pack on 60 lbs. to play an older Jake LaMotta.
Jared Leto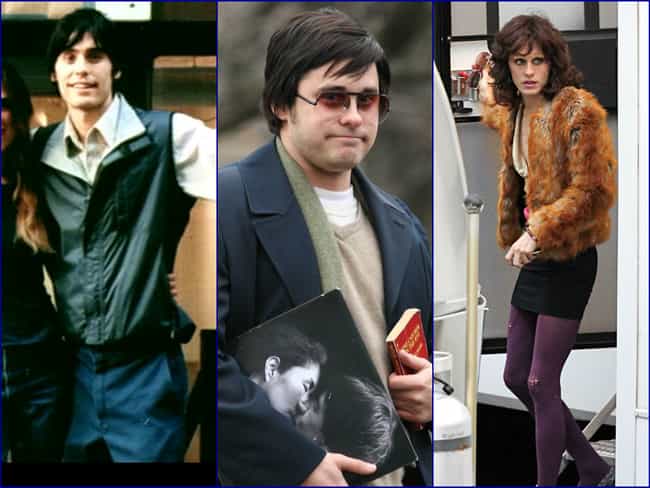 Jared Leto lost 28 lbs. to play a heroin addict in the 2000 film Requiem for a Dream.
He gained 67 lbs. to play Mark David Chapman, the man who killed John Lennon, in Chapter 27 (2007).
For Dallas Buyers Club (2013), he once again dropped weight for a role – this time 30 lbs. to play an AIDS-positive transgender woman.
Vincent D'Onofrio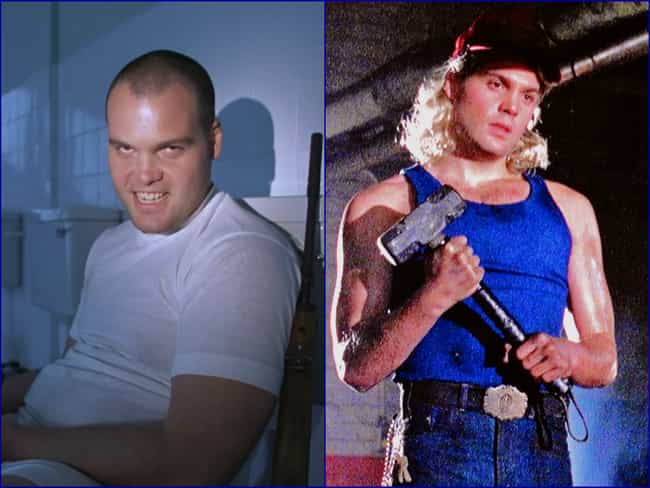 Vincent D'Onofrio put on 70 lbs. to play Pvt. Leonard "Gomer Pyle" Lawrence in Full Metal Jacket (1987), ultimately weighing in at 280 lbs.
The 6'4 actor lost all the extra weight in just 9 months, appearing as the buff garage owner "Thor" (actually "Dawson") in Adventures in Babysitting (1987).
The two movies were released in theaters only one week apart – June 26, 1987, and July 1, 1987, respectively.
Renée Zellweger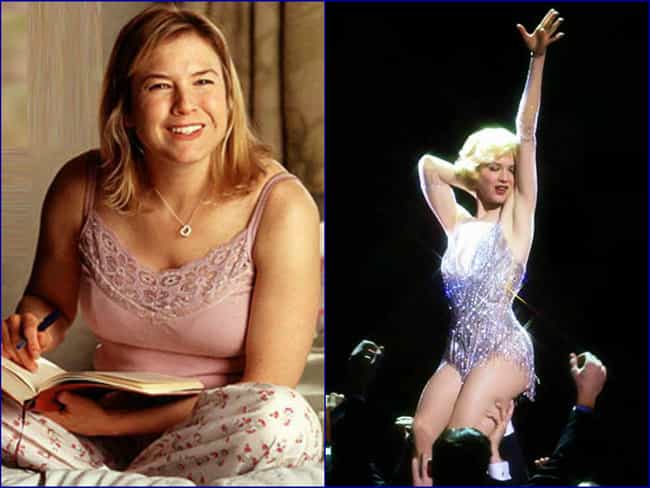 Renée Zellweger put on 20 lbs. for her lead role in Bridget Jones's Diary (2001), going from a size 4 to a size 14.
To prepare for her role as Roxie Heart in Chicago (2003), the 5'4 actress dropped back down to a svelte size 6.
Matt Damon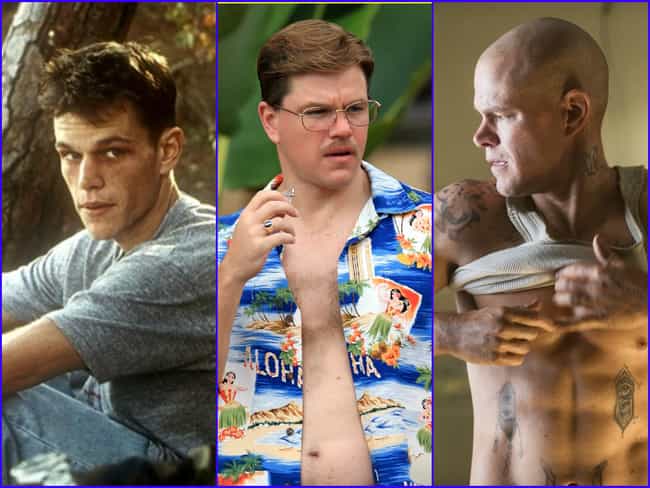 Matt Damon reportedly lost 40 lbs. in just 100 days for his role as a soldier addicted to opiates in Courage Under Fire (1996). The weight loss caused so much stress on his adrenal gland that he took medication to correct it for more than a year after filming.
For The Informant (2009), he packed on 30 lbs. via junk food to play a corporate whistleblower.
He then bulked up with solid muscle for his role in Elysium (2013).
Russell Crowe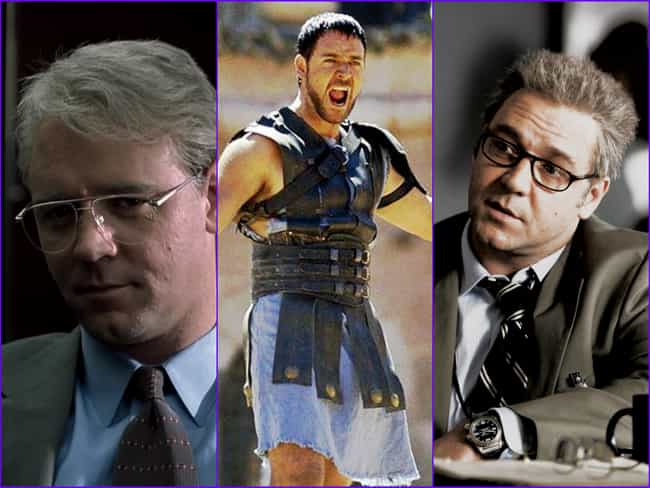 Russell Crowe gained 40 lbs. to play whistleblower Jeffrey Wigand in The Insider (1999).
The next year, he dropped the same 40 lbs. and built muscle to play Roman general Maximus in Gladiator (2000).
He then gained 63 lbs. to play a CIA agent in Body of Lies (2008),
Chris Pratt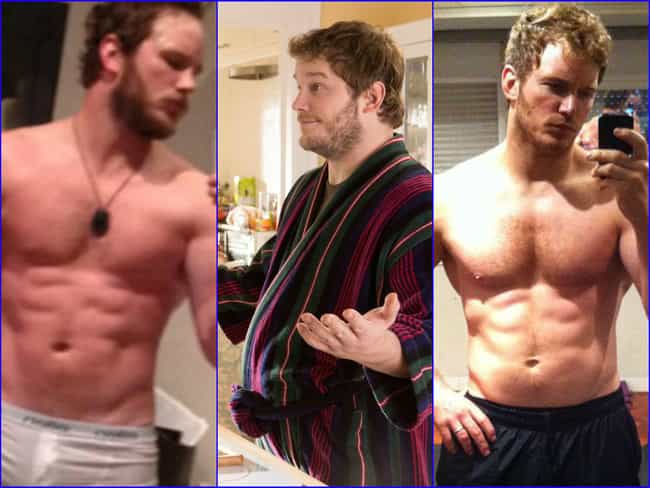 Chris Pratt has been yo-yoing nonstop for the last few years. He lost 30 lbs. to play baseball player Scott Hatteberg in Moneyball (2011).
The same year, he gained 50 lbs. for Ten Years, weighing in at 275 lbs.
He turned fat into muscle to play a Navy SEAL in Zero Dark Thirty (2012), and then gained 60 lbs. to play an obese lawyer for Starbuck.
He once again bulked up with muscle for Guardians of the Galaxy (2014).
Tom Hanks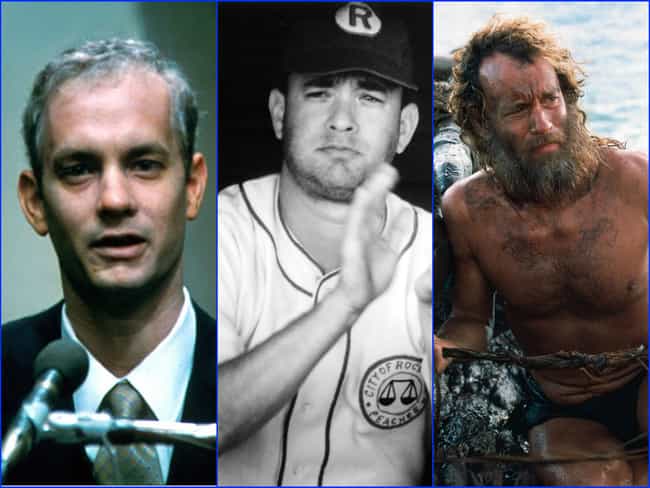 Tom Hanks lost 30 lbs. to play a dying man with AIDS in Philadelphia (1993).
He then put on 30 lbs. to play an aging baseball star in A League of Their Own (1994).
For Castaway (2000), he reportedly gained and then lost a total of 50 lbs.
Eric Bana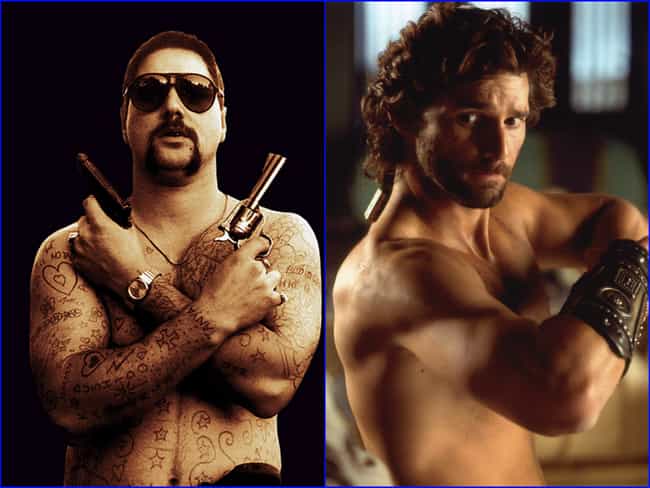 Eric Bana Gained 30 lbs. in a month to play Mark "Chopper" Read in Chopper (2000).
After he dropped the extra weight, he added 15 lbs. of muscle to play Hector in Troy (2003).
Vincent Cassel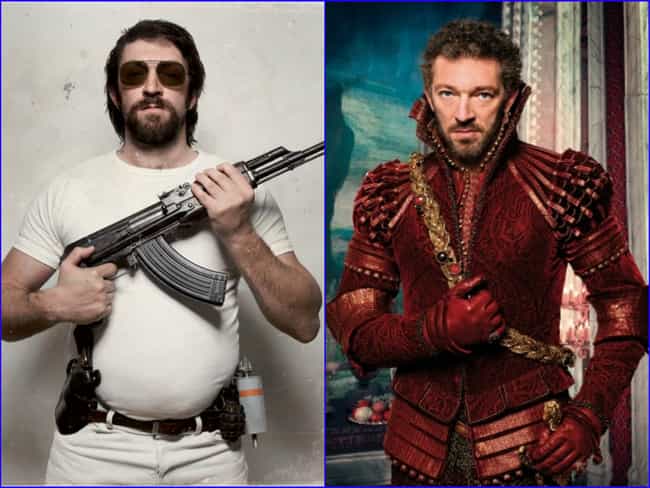 French actor Vincent Cassel packed on 20 kgs (44 lbs) to play gangster Jacques Mesrine in Mesrine (2008).
He then lost 10 kgs (22 lbs) to wear the huge heavy costume of La Bête (The Beast) in La belle et la bête(2014).
Hugh Jackman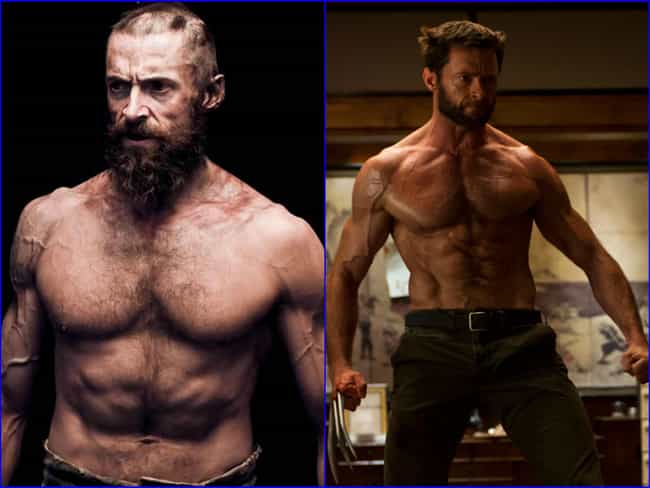 Hugh Jackman lost 20 lbs. to play Jean Valjean for the first part of Les Misérables (2012), and then he packed on 30 lbs. to play the same character in disguise later in the film.
He then put on 25 lbs. of lean muscle to play Wolverine for the 5th time in The Wolverine (2013).