It's been over a decade since Tyra Banks's reality sensation first sashayed onto our TV screens in 2003, but you better believe that America's Next Top Model is back and fiercer than ever with the queen bee herself at the helm. While there may be a lot of changes on the horizon for this year's cycle, such as a 42-year-old grandmother joining the ranks, there is one ANTM tradition that can and will never die, and that's the tradition of terrible Top Model makeovers.
Although the show's models are styled by world class professionals, there's no denying that after 24 cycles there's a clear distinction between good makeovers and bad makeovers on ANTM. Sometimes it's a slip of the shears, other times it's a color job gone wrong, but the result is always the same: it creates pure, unadulterated drama. Decide for yourself which America's Next Top Model glamour misstep reigns supreme.
Brittany Hatch's Crazy Red Nightmare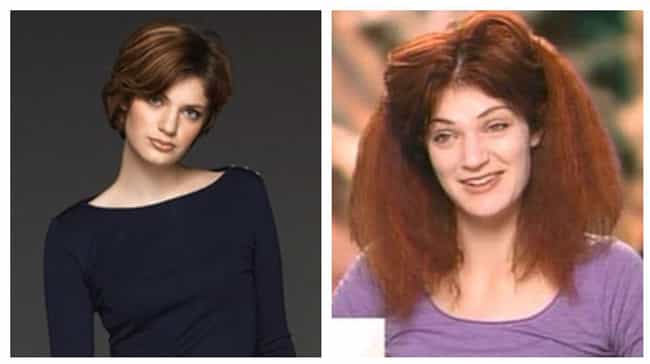 Brittany Hatch's makeover was not only difficult to manage outside of the salon, but it was also a painful experience due to the number of times they had to redye her hair a bright red hue. It was probably a bad call on Tyra's part, as it's a sight we won't soon forget. Brittany's disastrous do was later altered, and she placed fifth out of 13 in cycle eight.
Ann Markley's Dated Highlights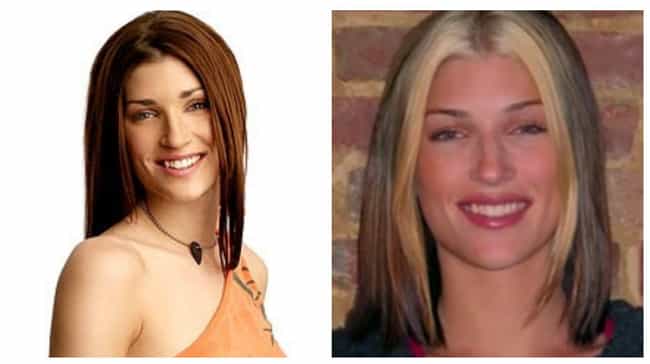 Ann Markley built her look around being the sweet, athletic girl with chestnut locks and a wholesome smile. Tyra and company ultimately decided to change up her look with chunky blonde highlights that absolutely haven't stood the test of time. Despite this disadvantage, Ann managed to make it to the semifinals of cycle three.
Denzel Wells's Baffling Fake Beard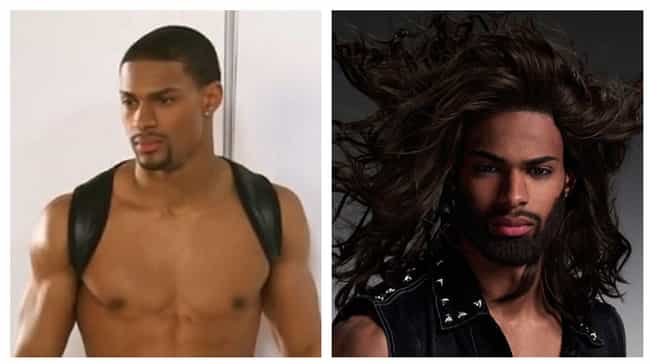 There have been a lot of strange experiments in the world of artificial hair on America's Next Top Model, but Denzel Wells's facial hair truly takes the cake. Even Denzel's own mother couldn't resist the urge to question the move when Wells FaceTimed her with the new look. Fortunately, Tyra made a wise call and revised the failed facial hair in later episodes. Denzel placed eighth out of 14 in cycle 21.
Brenda Arens's Military Style Side Buzz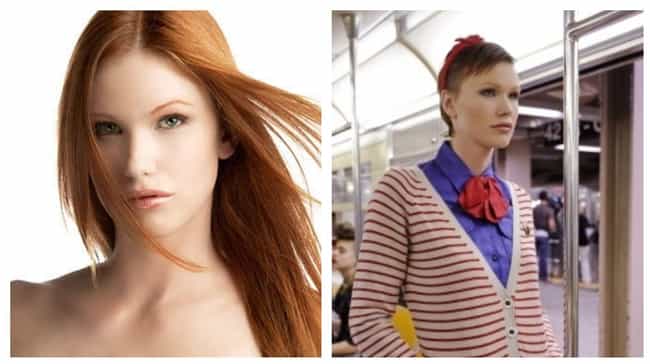 Brenda Arens of cycle 14 had not one but two haircuts in the course of the competition. The goal was to give her an '80s pop look à la David Bowie. However, the style severely exaggerated her already prominent jawline, and in the end she couldn't bring herself to embrace the look. Brenda ended up placing eighth out of 13 during cycle 14.
Chelsey Hersley's Strange Dental Work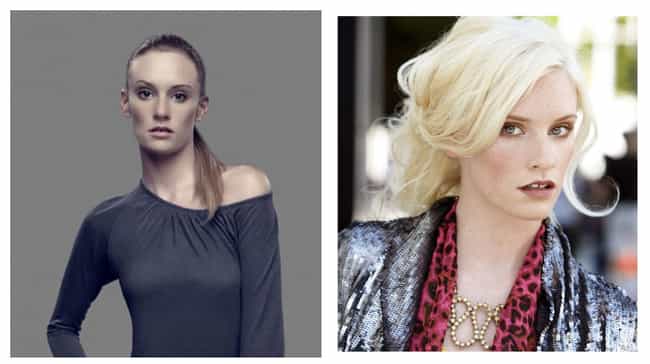 Chelsey Hersley may have made it to the final round of cycle 15, but it came at a nerve-racking price. She was sent to the dentist long before any other contestants began their makeover day to artificially widen the gap between her front teeth. Tyra's goal was for Chelsey to more closely resemble iconic model and actress Lauren Hutton. Chelsea's can-do attitude paid off in the long run and landed her the runner-up spot that year.
Molly O'Connell's Unbe-weave-able Curls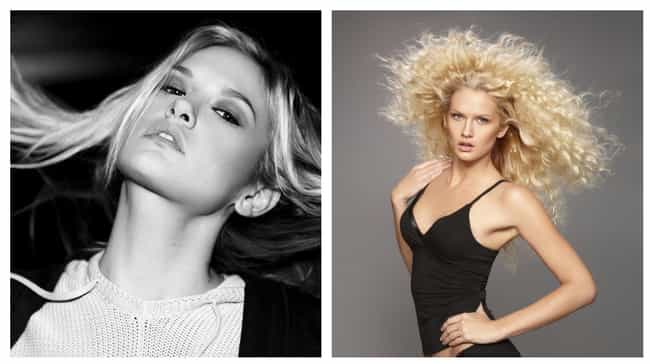 Molly O'Connell had tough luck when it was her turn to hit the makeover chair. A specialist tried to work her magic on Molly by sewing a thick blonde weave into her hair, but in the end it only aggravated Molly's delicate scalp. The weave was sewn in incorrectly the first time around, and after Tyra had it adjusted, it continued to bother Molly until Tyra finally had it removed entirely. She stayed resilient throughout the season, however, and it brought her the silver medal for cycle 16.
Phil Sullivan's Unconvincing Extensions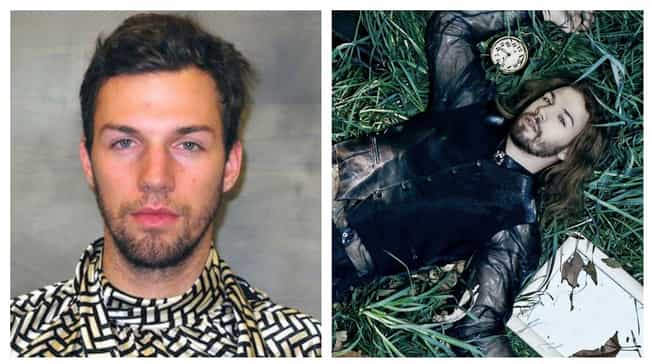 Extensions are common in the world of America's Next Top Model makeovers, but they often don't go over well with contestants due to the grueling application process and maintenance involved. Phil Sullivan said that he "loved the extensions," however they ended up looking more like a Tarzan-esque wig than a seamless cosmetic triumph. Phil placed eighth out of 16 in cycle 20.
Amanda Swafford's Ice Queen Color Treatment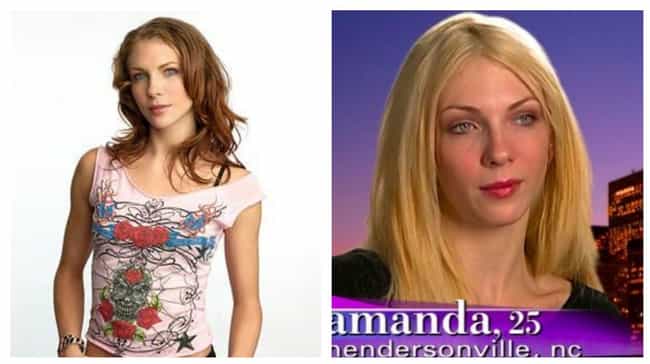 Amanda Swafford's makeover in cycle three has prompted mixed opinions among avid Top Model fans. Does Swafford's platinum-blonde hair paired with her striking blue eyes cause heads to turn in a good way, or does it make her look more like a leading lady in the latest Rob Zombie slasher flick? Perhaps it's best if we leave it up to artistic interpretation, because at the end of the day Amanda earned an impressive third place in cycle three.
Saleisha Stowers's Mushroom Bob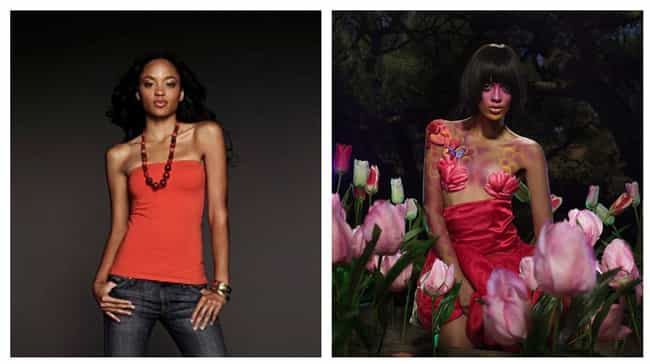 It's a strange twist of fate that the disputed winner of cycle nine also happened to have one of the worst makeovers in ANTM history. What was supposed to be a high fashion bob looked more like a tribute to Ringo Starr than anything, but Saleisha had the last laugh when the results of the competition put her on top.
Stacy-Ann Fequiere's Feathered Faux Hawk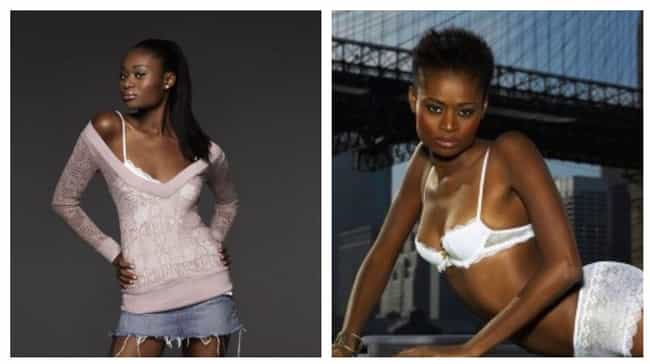 Stacy-Ann Fequiere wanted her makeover to result in a Naomi Campbell-esque look, but unfortunately for her, Tyra had something completely different in mind. What resulted was a spiky pompadour on top of her head with a short buzz on the sides that didn't quite compliment her pronounced cheek bones. Stacy-Ann ultimately placed seventh out of 14 in cycle ten.
Marvita Washington's Wild Pony Cut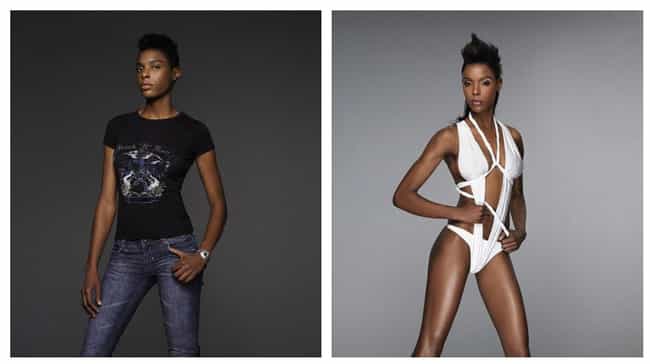 Resident firecracker and occasional nudist Marvita Washington was flattered when Tyra invented the "horse mane hair weave" look just for her. Unfortunately, the final result ended up looking less like a majestic pony and more like a mullet from the golden age of glam metal. She was eliminated just shy of the halfway mark due to a perceived lack of interest in the competition. Marvita took 10th place out of 14 during cycle 10.
Jaeda Young's Harsh Pixie Cut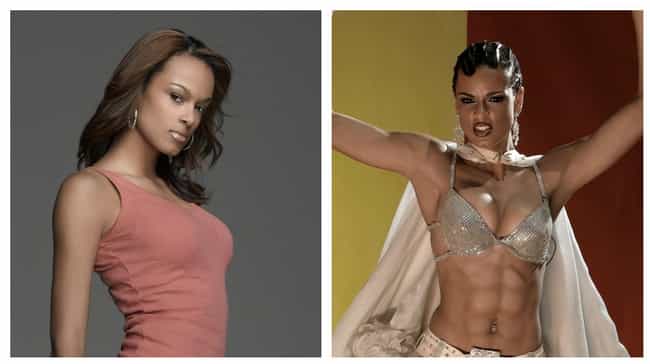 Jaeda Young's makeover was supposed to channel the great Halle Berry, but through a series of unfortunate snips by the stylist, who admitted he was too revved up on black tea, compounded by a harsh color job, the look ended up being too severe for Jaeda's intense facial features. Jaeda never quite gained the confidence needed to rock her new look, and she ultimately placed sixth out of 13 in cycle seven.
Cassandra Jean's Not-So-Mia-Farrow Cut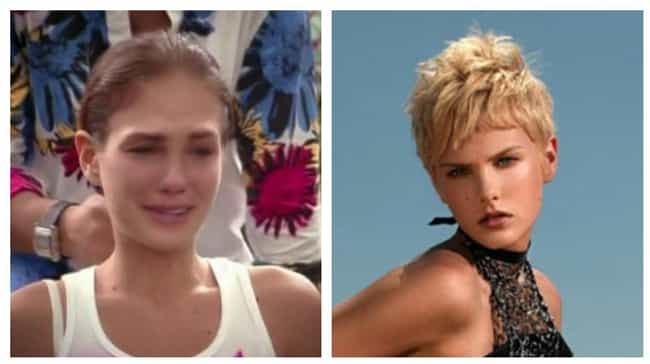 Cassandra "Jean" Whitehead was supposed to receive a platinum blonde pixie cut meant to resemble Mia Farrow's in Rosemary's Baby, but Tyra's vision never quite came to fruition due to Cassandra's emotional reaction to the ordeal. She ended up quitting the competition by the end of episode four.
Elina Ivanova's Softened Color And Curls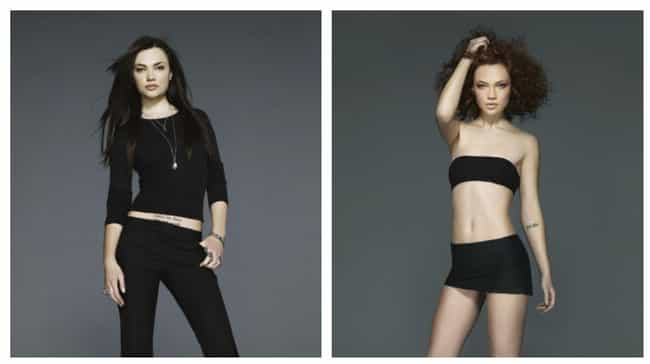 Elina Ivanova had clear problems taking direction on the show, and her lack of flexibility was especially apparent when she failed to respond well to her planned makeover. She may have been right after all, since the soft brown color and kinky curls Tyra and her stylists added to Elina's hair seemed to diminish her once-edgy appearance. Elina ultimately placed fifth out of 14 in cycle 11.
Natalie Pack's Non-Existent Makeover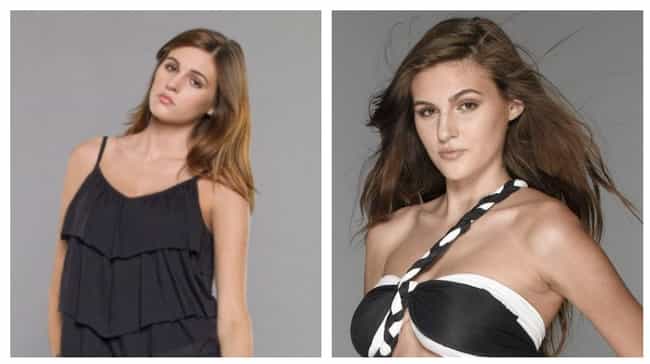 Do you notice anything strange about this makeover? That's because Natalie Pack of cycle 12 didn't receive a makeover at all. Tyra's decision to forgo the makeover process was based on her opinion that Natalie was "modelesque as she was" and did not require any pampering from her team of miracle workers. It was a first in Top Model history, but makeovers are commonly known as one of the best parts of nabbing a spot in the competition. Natalie placed sixth out of 13 that year.