Athletes seem powerful and mostly pretty cool, so when you start looking into sports superstitions and rituals, it's oddly vindicating to discover that big time athletes have as many quirks (if not more) than you do. It's interesting to discover that despite their millions of dollars and pumped up muscles, athletes are just as bound to strange, and often surreal sports rituals in the service of doing well at their job. Depending on your own superstitious habits, this list of athlete rituals is either going to make complete sense to you, or make you wonder how all these weird superstitions and habits came to be so prevalent.
For as rough and tumble as they are, athletes are super weird. Who knew that they had just as many superstitions and traditions as the old ladies that haunt bingo halls, and wedding planners the world over? As odd as it is that some baseball players don't wash their clothes during hot streaks, and that one MMA fighter drinks his own pee (yep!), it's really too bad that there isn't even one hockey player who needs a troll doll on the ice with him at all times. Perchance to dream, we suppose.
Honey, I Shrunk the Goal!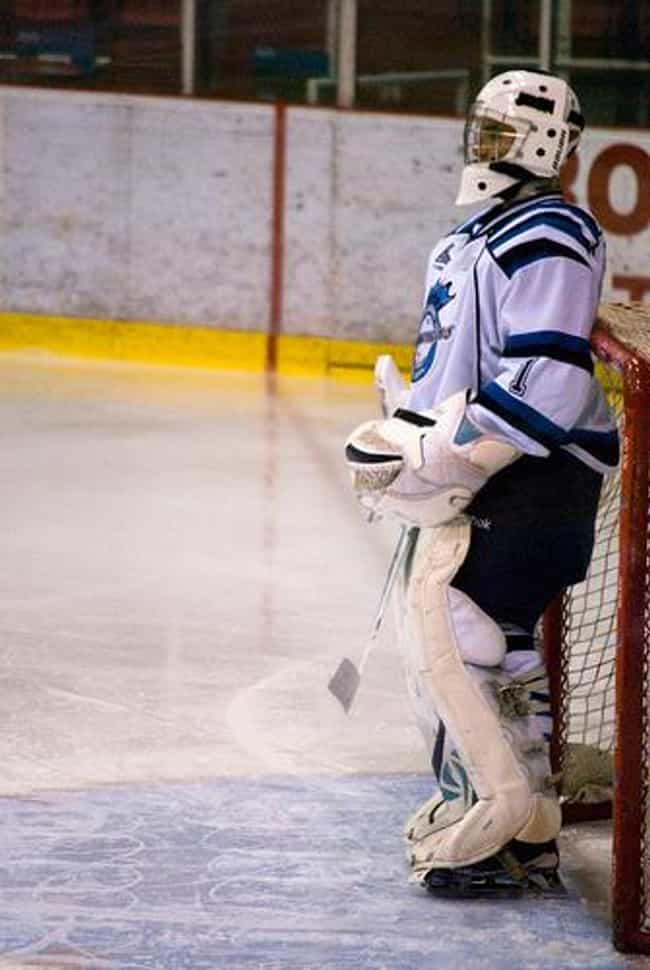 Before every game, Patrick Roy, super weird journeyman goalie, would skate to the blue line, then whip around and stare intently at the goal he would be defending.
Why? To shrink it. That's right, Roy imagined the goal getting smaller. Whatever works!
Don't Touch Kevin Rhomberg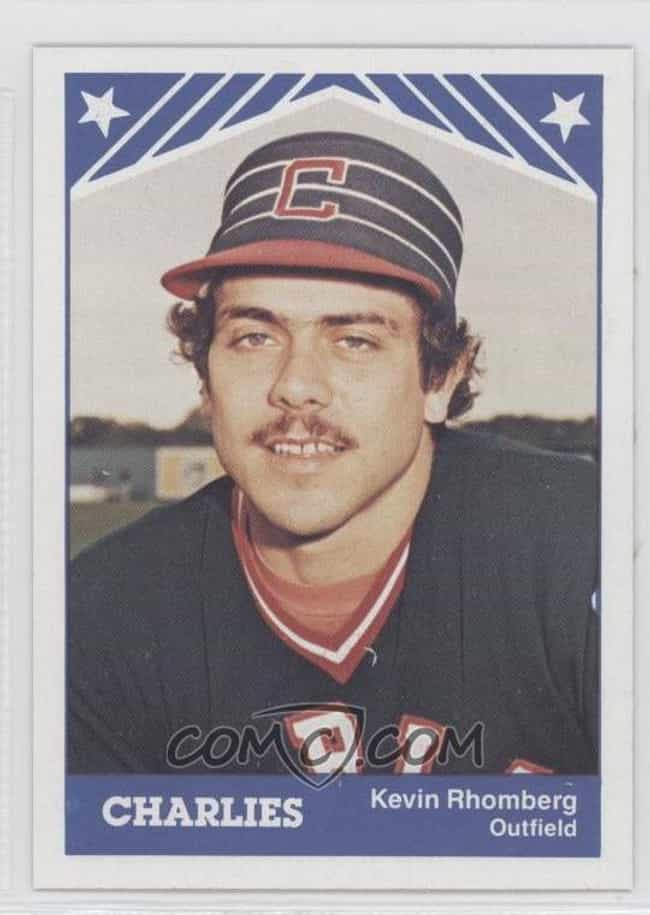 Whenever you talk about athletes and their superstitions, you have to mention Rhomberg.Whenever someone touched him, Rhomberg had to touch them back. Because baseball players are secretly eight years old, they had tons of fun with this. They would tag Rhomberg and throw the ball out of the stadium, only to laugh as he spent hours finding it. Former major leaguer Rick Sutcliffe once touched his toe under a bathroom stall, and Rhomberg touched everyone in the clubhouse to make sure he got the culprit.
Players would touch him and take off into the clubhouse, and he would spend hours trying to find them and touch them back. If he didn't get you, you could expect a letter that said, "This constitutes a touch."
Jason Terry Sleeps in the Pants of His Enemies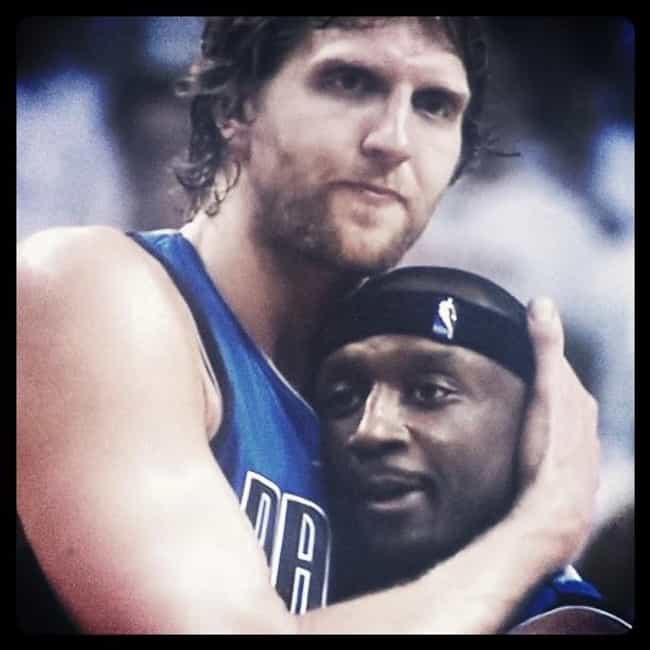 Jason Terry of the Dallas Mavericks has been one of the most consistent scoring point guards in the NBA over the last few years. But that hasn't stopped him from using a bit of superstition to make sure he never loses his edge.
Every night before a game, Terry sleeps in the shorts of his opponent the next day. Somehow, the man has managed to acquire the actual shorts of every team in the NBA, and will sleep in them. When a team gets a new uniform? Terry gets new shorts.
Larry Walker and the Number 3 Sitting in a Tree, K-I-S-S-I-N-G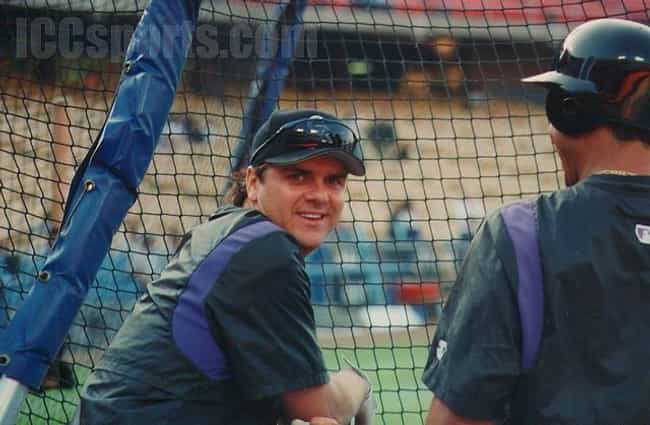 Larry Walker, longtime slugger for the Colorado Rockies, Montreal Expos, and St. Louis Cardinals, loved the number three. Like, loOOoOooOooOOoOooOOved.
He set his alarm clock for 33 minutes past the hour, took batting practice in groups of three swings and was married on November (why not March?) 3 at 3:33 pm. He also bought 33 tickets to give to under-privileged kids during his time in Montreal, to be seated in section 333. In one of his contracts, he asked for $3,333,333.33.
Playoff Beards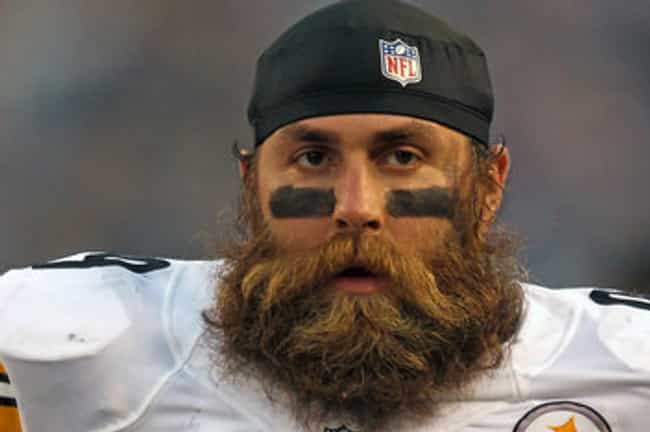 This unique phenomenon started in the NHL, with the New York Islanders dynasty of the 1980s. It holds that players and coaches have to stop shaving their facial hair until they win the Stanley Cup or are eliminated from playoff contention.
The superstition has been picked up by baseball and football players as well, and pretty much every athlete ever has done it, including Pittsburgh Steelers quarterback Ben Roethlisberger and MLB closing pitcher Brian Wilson.
Bruce Gardiner Bullies His Stick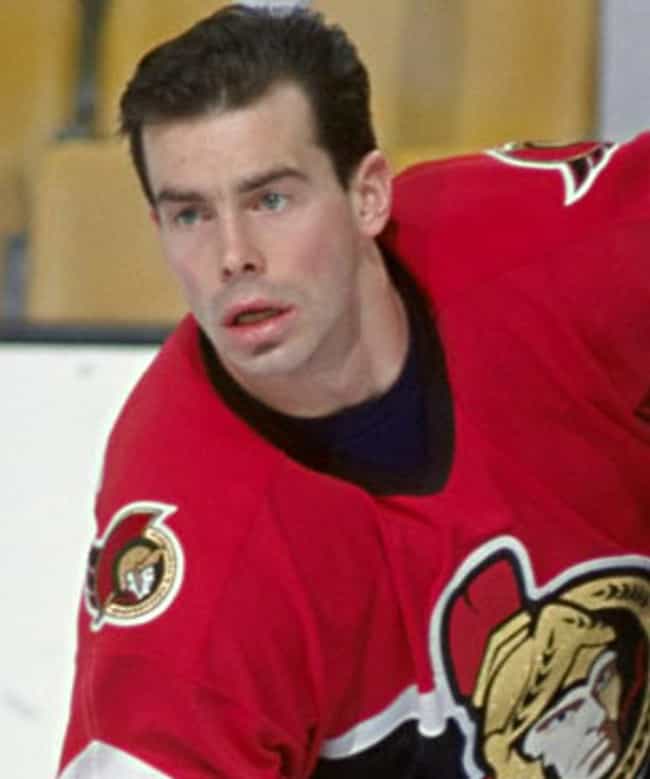 Bruce Gardiner was a journeyman forward for the Ottawa Senators and St. Louis Blues. As a rookie in 1996, he was frustrated by a massive points drought, and sought advice from veteran Tom Chorske.
Chorske looked at Gardiner's stick, and reportedly said he was treating it too well.
"Go dunk it in the toilet," was Chorske's advice. "Show it who's boss." So after a few more scoreless games, the rookie did just that. He scored two goals, and kept dunking the stick. The points kept rolling in.
If You Love Your Bat So Much, Why Don't You Marry It?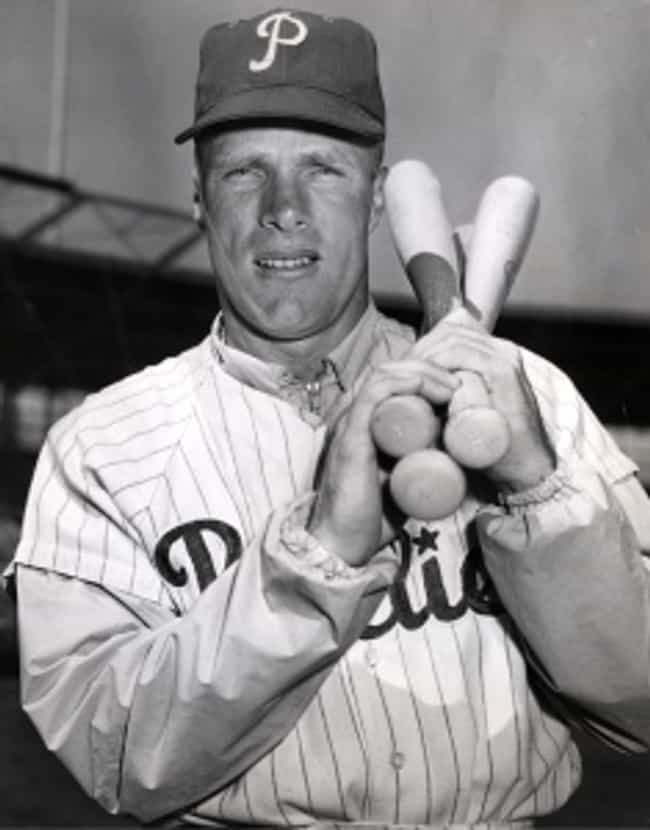 Richie Ashburn was a Hall of Fame outfielder for the Philadelphia Phillies, New York Mets, and Chicago Cubs. He was one of baseball's best hitters, finishing with a .308 career average. How did he do it? Ashburn's secret weapon was the special bond he shared with his bat. Ashburn loved his bat so much, he often went to bed with it wrapped in his arms.
Yes, you read that correctly: Ashburn slept with his bat.
You Must Kick the Spit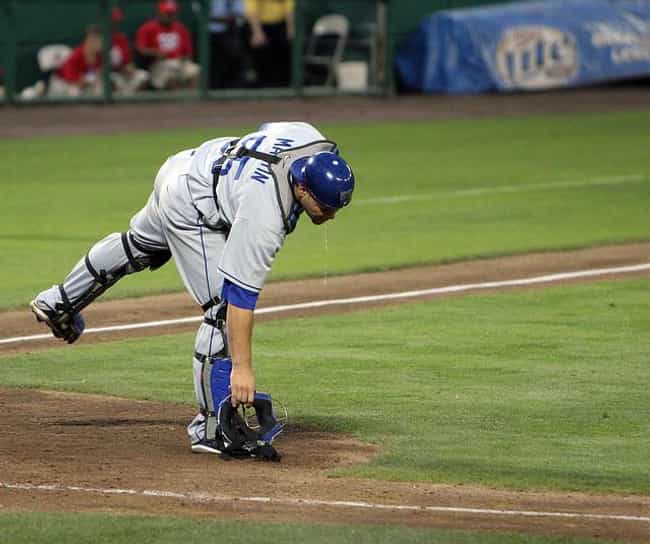 Baseball players spit more than any other athlete known to humankind, even international watermelon seed spitting champions.
When a player spits, he's then expected to kick dirt onto it. Failing to do so will bring the dreaded "bad juju" onto the player's arm, glove, or bat – and you DO NOT want to try to wash bad juju out of your glove.
Watch Out for the Foul Line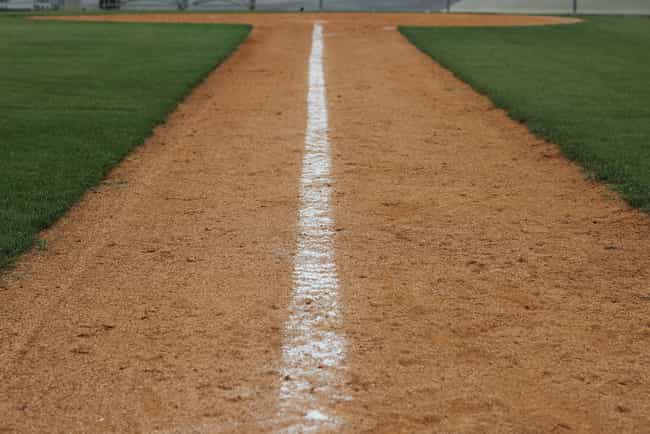 Baseball players hate the foul line. They flat out can't stand it. Which is why they (along with managers, like Sparky Anderson) don't touch it. Ever. Among the most notable foul line avoiders was Turk Wendell. He wouldn't just step over the line, like most players. Oh no, Wendell would take a flying leap over it.
The Rally Cap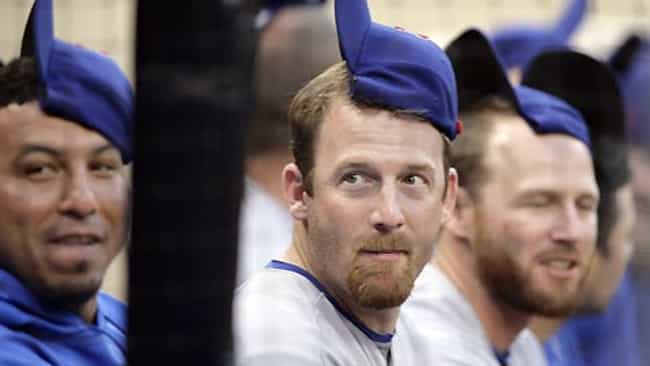 Believe it or not, but turning your hat inside out (or occasionally folding it just so atop your head) definitely (maybe?) works, from the seventh inning on when your team is losing.The first instance of this practice can be traced to the Detroit Tigers of the 1940s, who reportedly wore their caps inside-out for no real reason.
Then, the 1977 and '78 Texas Rangers took up the rallying cry of the cap, flipping their lids during comeback wins.
Ecuador's Witch Doctor

The Ecuadorian national soccer team decided that talent wasn't enough to guarantee success at the 2006 FIFA World Cup in Germany. So, they did what any team desperate for an edge would: they turned to voodoo. Tzamarenda Naychapi, an Ecuadorian mystic, traveled with the team to Deutschland and said a prayer at each of the 12 stadiums to dispel the evil spirits intent on ruining the team's hopes of World Cup glory.
Because magic isn't real, Ecuador won two games before losing in the second round of the tournament.
Cubs Fans Hungry for an End to the Curse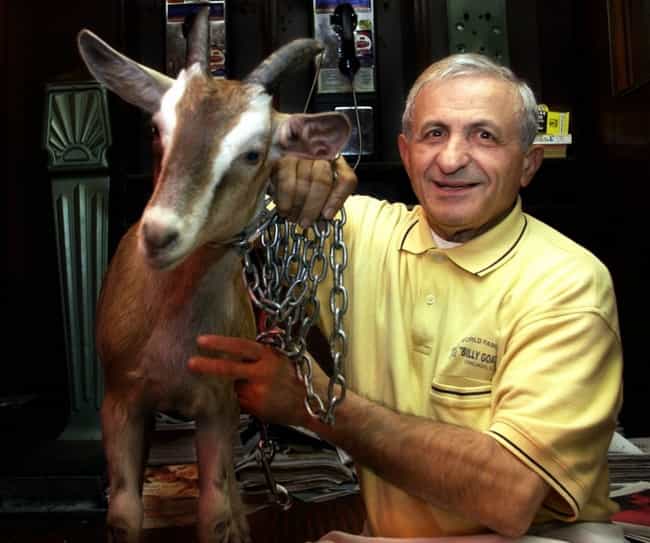 The Chicago Cubs haven't won a World Series since 1908, and haven't even appeared in baseball's championship series since 1945. Why? The Curse of the Billy Goat. Fans of the team say their bad luck all started when Bill Sianis, the owner of the Billy Goat Tavern, got kicked out of Game 4 of the 1945 World Series for bringing his smelly goat to the game. Sianis cursed the team and the rest is history.
Until 2015? To try to break the curse, a group of fans decided they'd need to eat an entire 40-pound goat (including the eyes, brains, and… other less appealing parts). They even recruited professional competitive eater Takeru Kobayashi to help accomplish the task. How long it'll take for their goat feast to break the curse remains to be seen.
Source: Washington Post
There's No Washing in Baseball!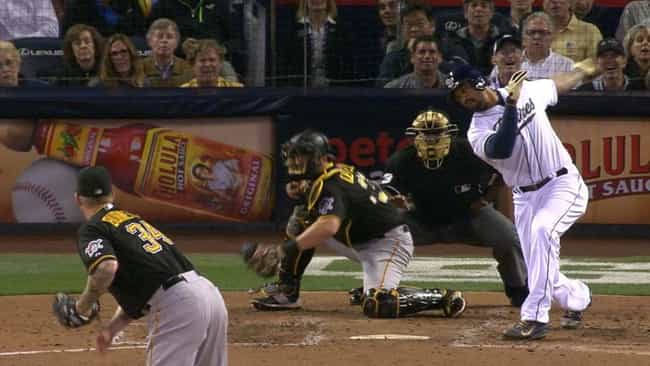 It's pretty commonplace for athletes not to wash a particular article of clothing (undershirt, underwear, socks) during a hot streak. However, in baseball there are pitchers, like Steve Kline here, who never wash, clean, or change out their hat.
Kline got so famous for doing this that the St. Louis Cardinals held a "Steve Kline Hat Day" at Busch Stadium, wherein the first 5,000 fans at the park got their own pre-funkified hat, in his honor.
Turk Wendell's Necklace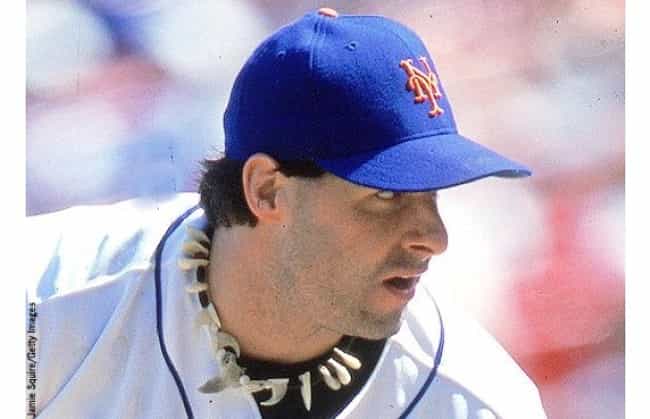 What's that very cool piece of jewelry/neck art, you ask? Well, it's a necklace made from animals that Turk Wendell has killed. He believes that it brings him a bit of primal magic.
One Shoe After the Other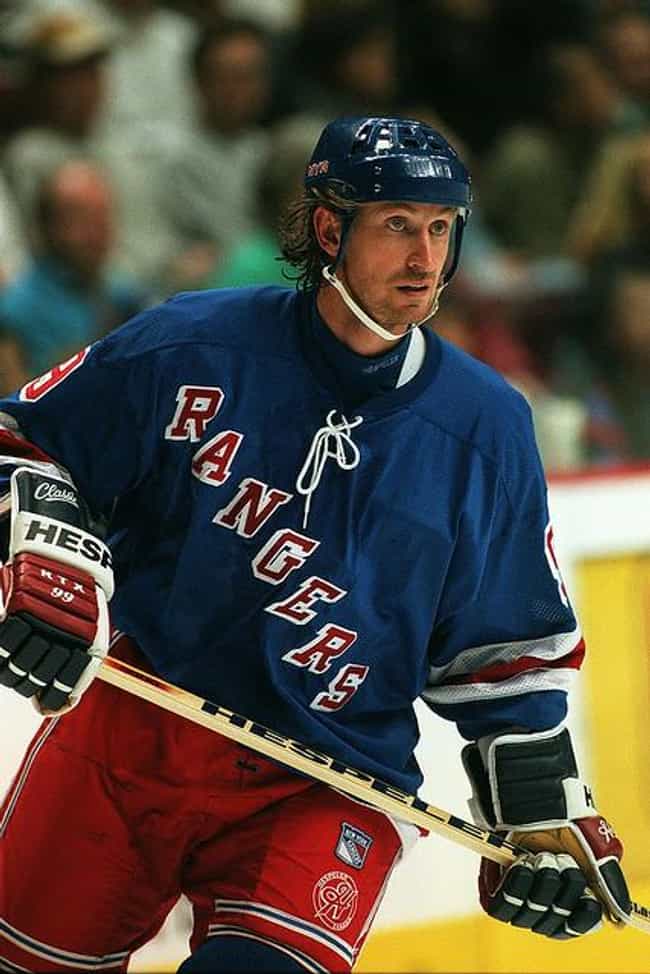 This one is pretty universal. Almost every professional athlete puts his or her uniform on the exact same way every time. For example, Wayne Gretzky, widely seen as the greatest player in NHL history, put his pads on in the exact same order every time. Left shin pad, left stocking, right shin pad, right stocking. Then pants, left skate, right skate, shoulder pads, elbow pads, first the left, then the right; and finally, the jersey, with the right side tucked into his pants.
And he's not alone: Everyone from baseball players to basketball players (who, typically, have just eight to 10 things to put on) do it.
Giovanni Trapattoni's Holy Shower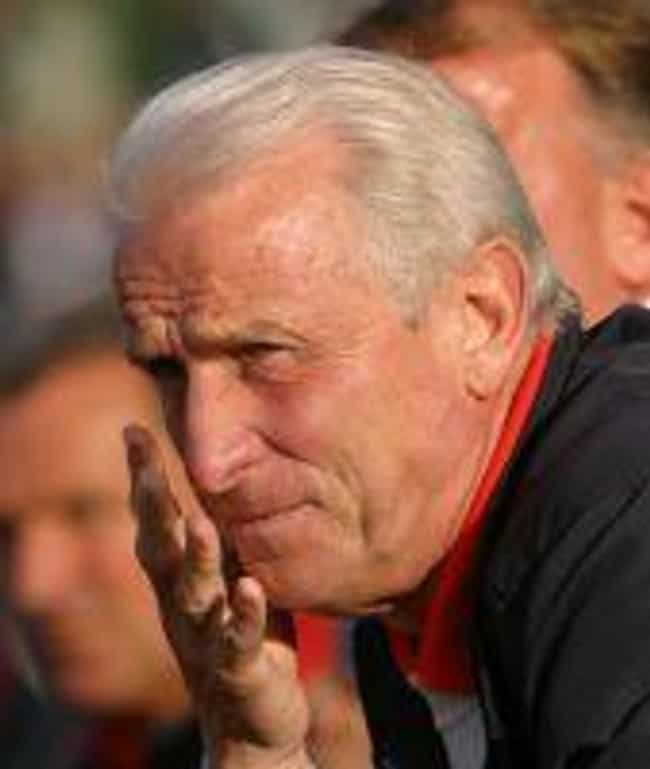 Giovanni Trapattoni is one of Italy's most successful coaches and has had success in Ireland as well. However, he made headlines in 2002, when he took a bottle of holy water onto the field with him when he coached the Italians at that year's FIFA World Cup. What was it for? To sprinkle on the players, bench, and touch line, of course.
Did it work? Not really, as the Italians failed in their quest to take home the most sacred of soccer relics: the Jules Rimet trophy.
Who You Gonna Call? BARRY FRY!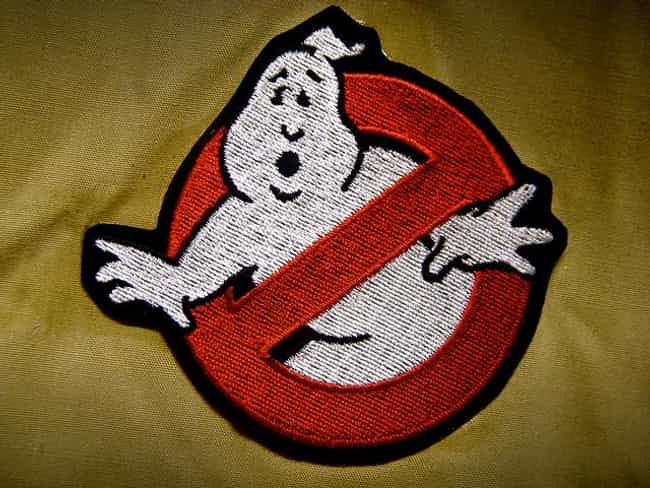 Barry Fry was the manager of the Birmingham City football club from 1993-1996. During his time there, the eccentric, colorful Fry admitted to peeing in each of the four corners of the team's pitch at St. Andrews. Why? Because, according to Fry, there was a gypsy curse on the team, and peeing in the corners was enough to lift it.
Pelle Lindbergh Loves Pripps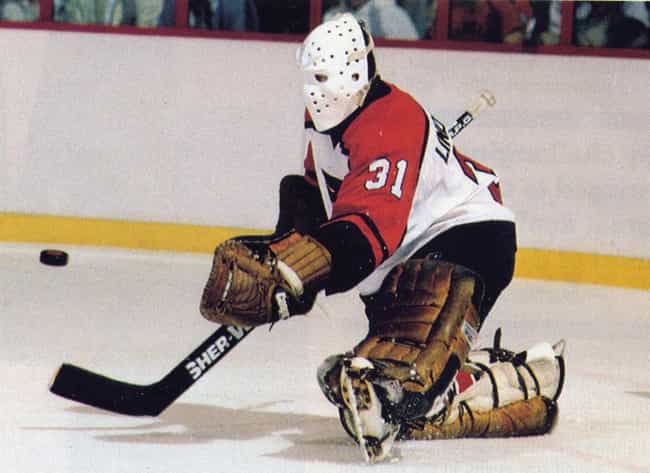 Even as a child, this Swedish goalkeeper was prone to obsession over things. He loved the Flyers, and couldn't have been happier to be drafted by them. Once there, Lindbergh developed a need to drink a Swedish beer known as
Pripps. It was all he would drink between periods and even then he'd only take it if served by a particular assistant coach.In a completely unrelated story, Lindbergh was the first goalie to take a water bottle onto the ice with him, to help battle dehydration.
Jason Giambi's Thong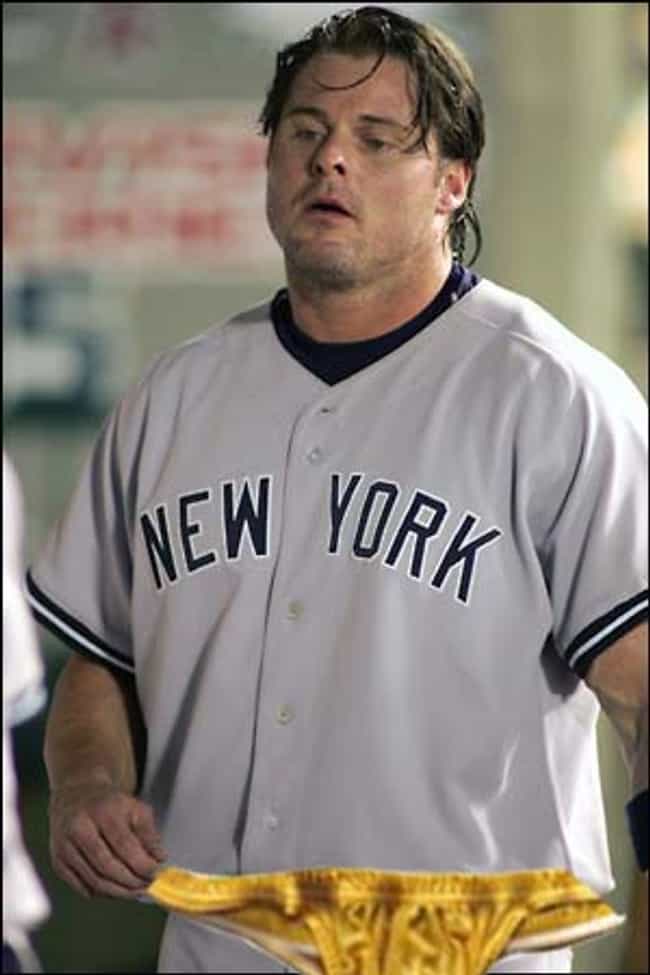 Jason Giambi has always been a big, awkward man. So when it came out several years ago that the Yankee slugger had a metallic gold thong he wore to snap out of slumps, everyone wished they could unlearn that fact.
For Goodness Sake Don't Touch Sid's Stick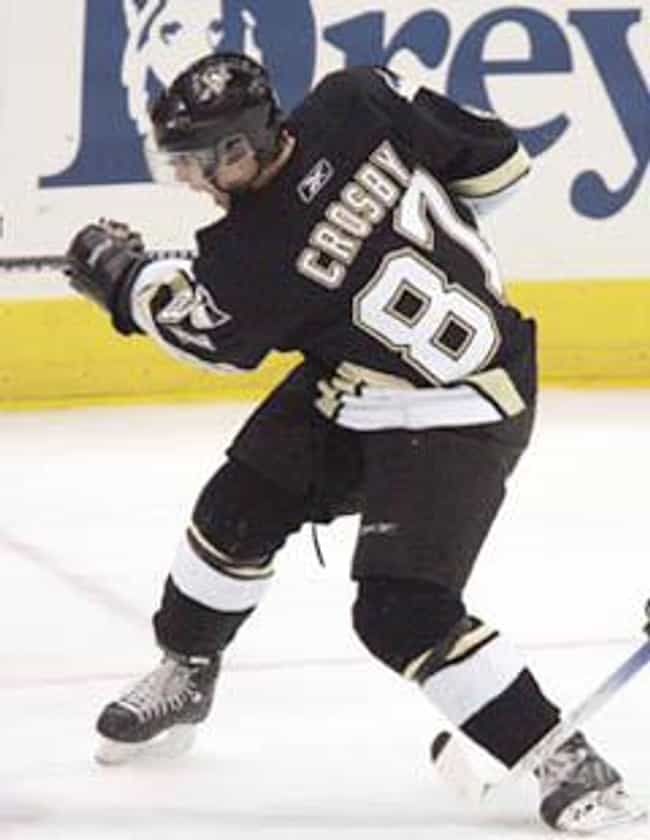 Pittsburgh Penguins superstar Sidney Crosby has some of the
most annoying
superstitions on the entire list.
Crosby has to be the one to tape his stick. If someone touches it after it's taped, he has to do it again. As in, he takes the tape off and re-tapes the entire blade. And when the Penguins are on the road, Crosby has to use the tape provided by the host team, not the tape the Penguins bring with them. As if this weren't enough, Crosby eats at the same restaurants in each city. Every time. He also refuses to talk to his mother before a game (the last time he did, he suffered serious injuries in that night's game).
Les Miles Eats Grass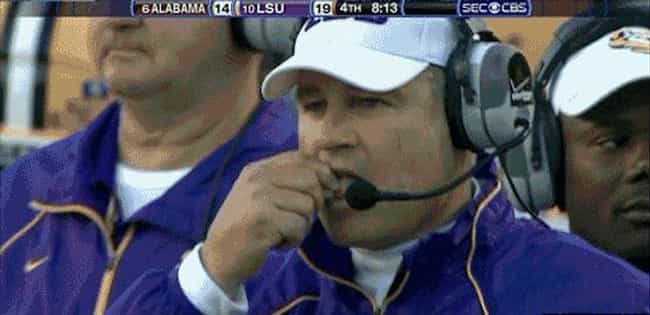 When LSU head football coach Les Miles gets nervous during the game, he needs something to calm his nerves. What does he reach for? A hunk of turf. Miles was seen chewing his cud during an LSU win over Alabama in 2010, and when asked about it, responded like a normal human being.
"I have a little tradition that humbles me as a man, that lets me know that I'm a part of the field and part of the game," Miles said as a smile widened on his face. "You should have seen some games before this. I can tell you one thing: The grass in Tiger Stadium tastes best." Sure it does!