When Your Disgruntled Ex-Girlfriend Makes the Signs
Bet it Actually Works, Too
Oh God, Please Let This Be Fake
Well, That's One Way to Quit
They Knew Exactly What They Were Doing
Very Good, Taco Bell. Very Good.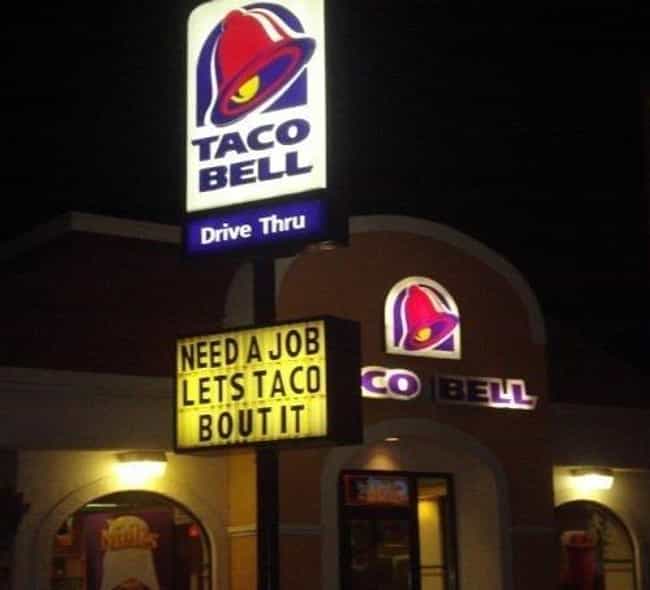 This Means You, Rodney…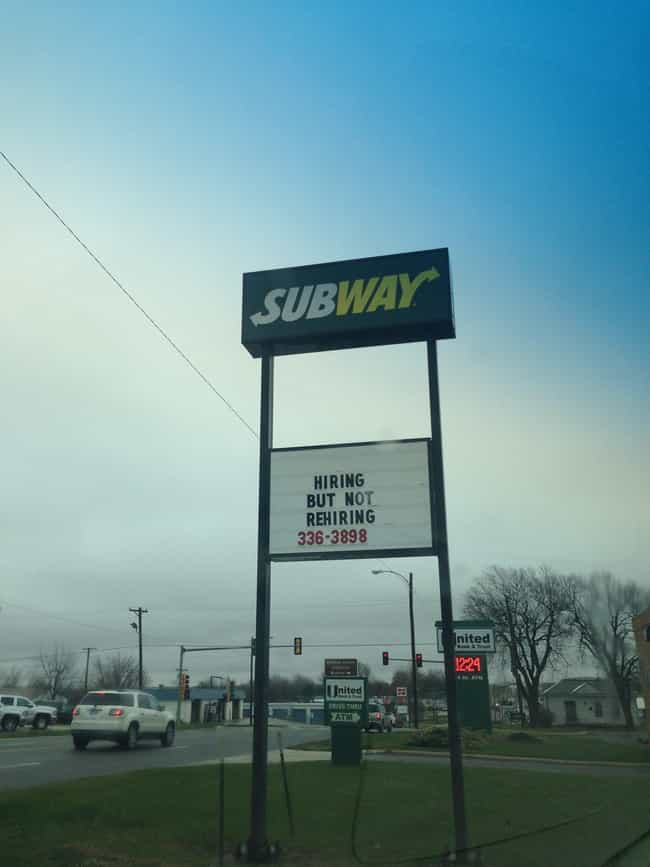 NO THANK YOU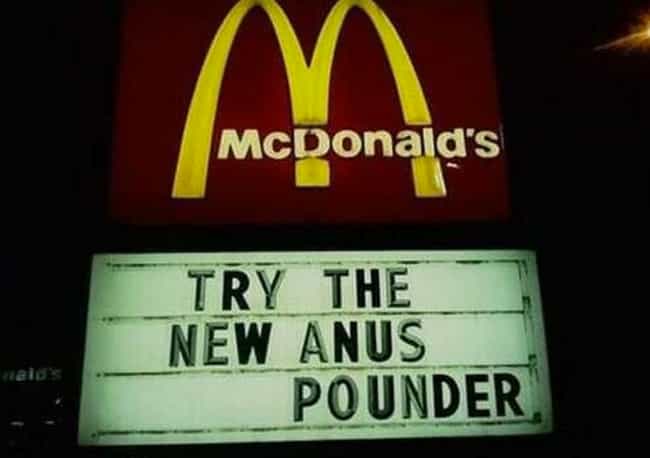 Wow! Burger King Makes Krabby Patties Now?!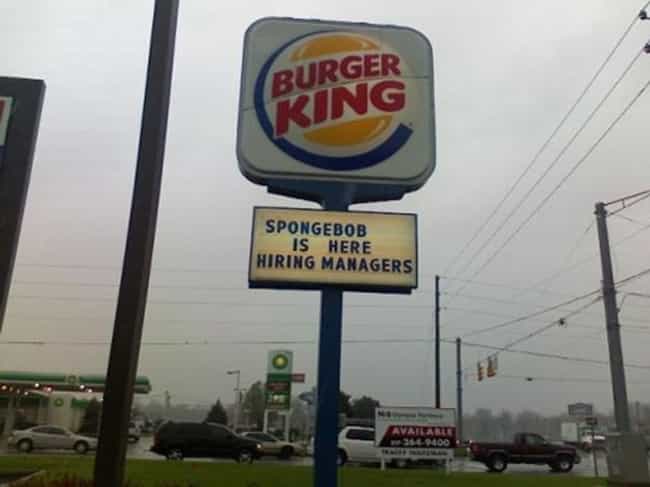 Is That a Secret Menu Item?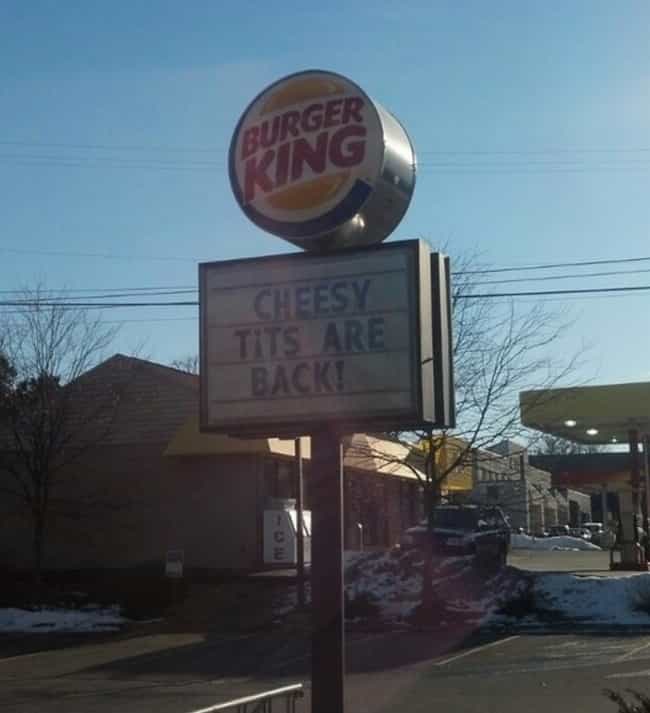 Finally! A Job That Suits Your Skill Set!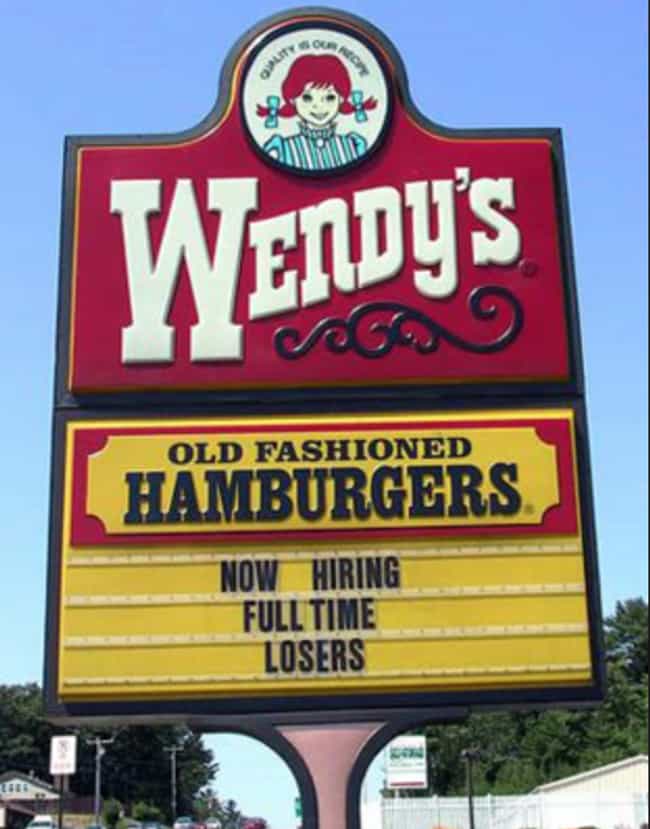 You Know You Can Just Take the Letters Down, Right?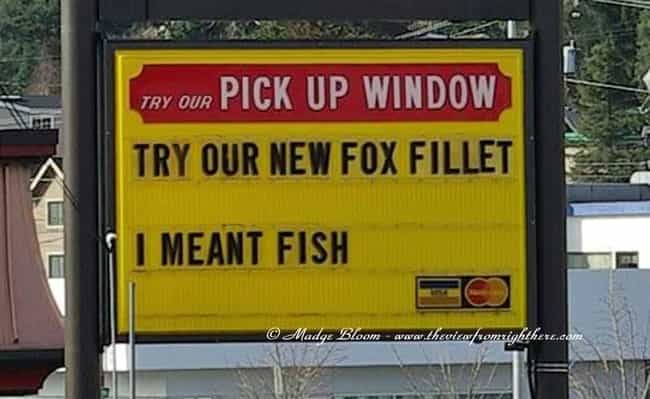 Hey, Everyone's Morning Routine Is Different…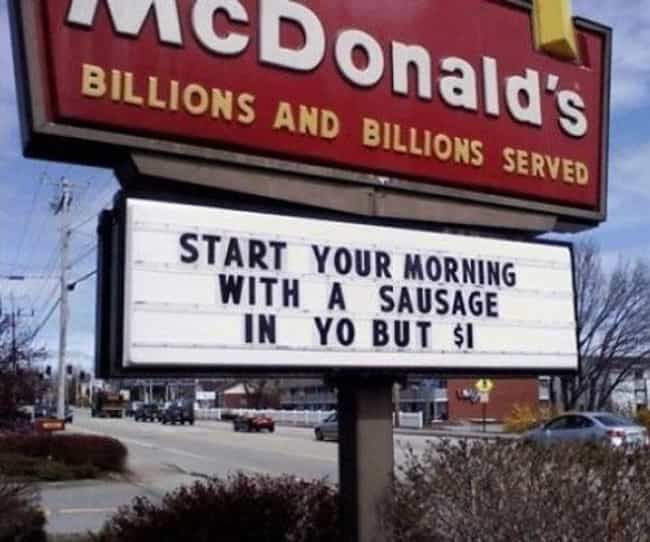 They Know What Their Customers Want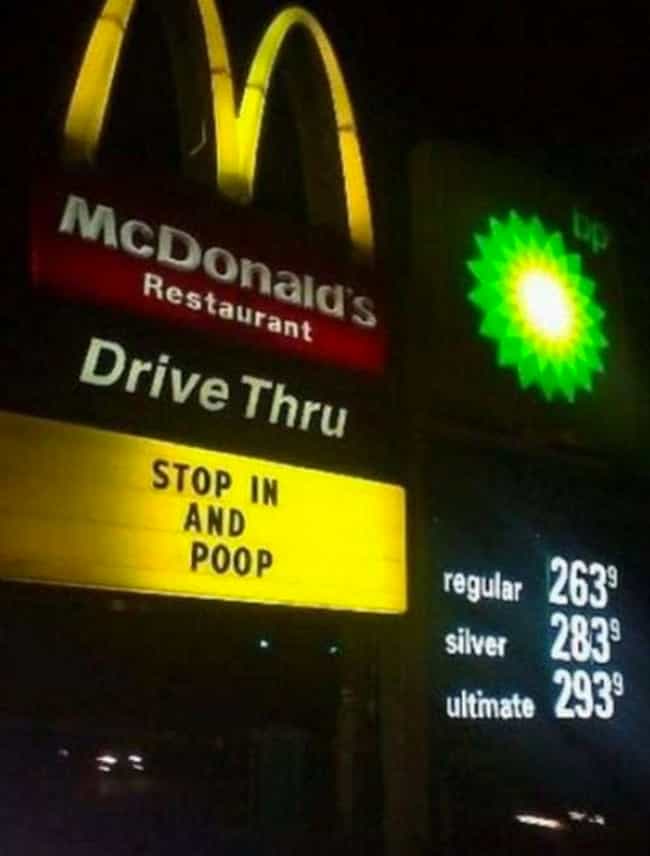 Classiest. Wedding. Ever.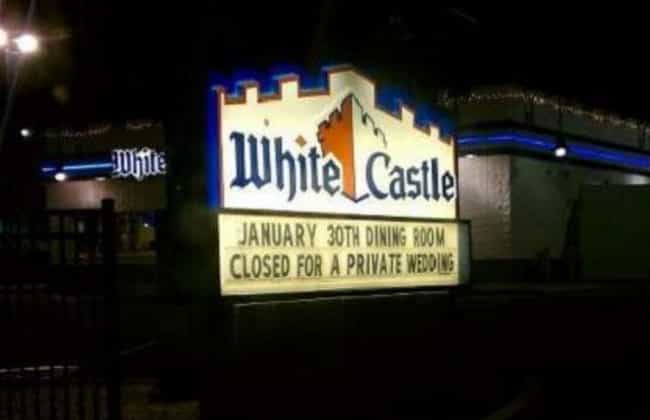 That's… Not How You're Supposed to Do That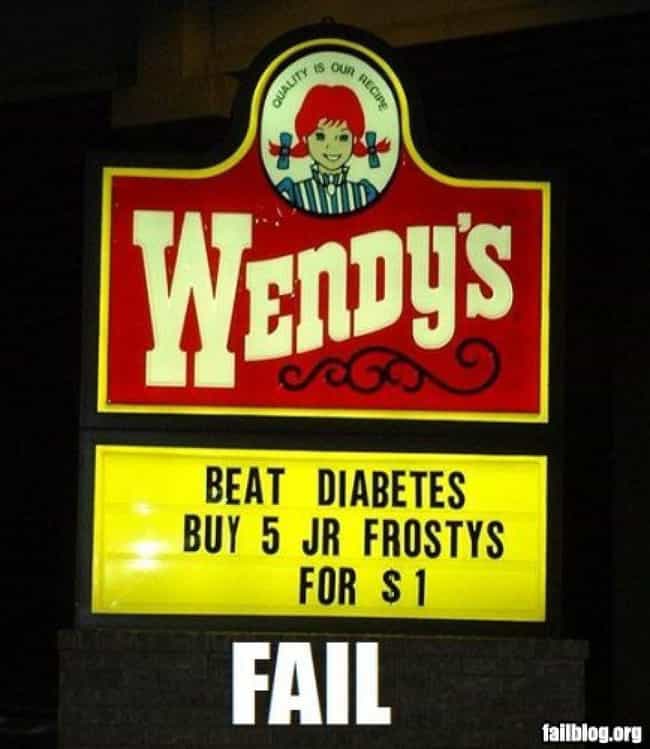 At Least They're Honest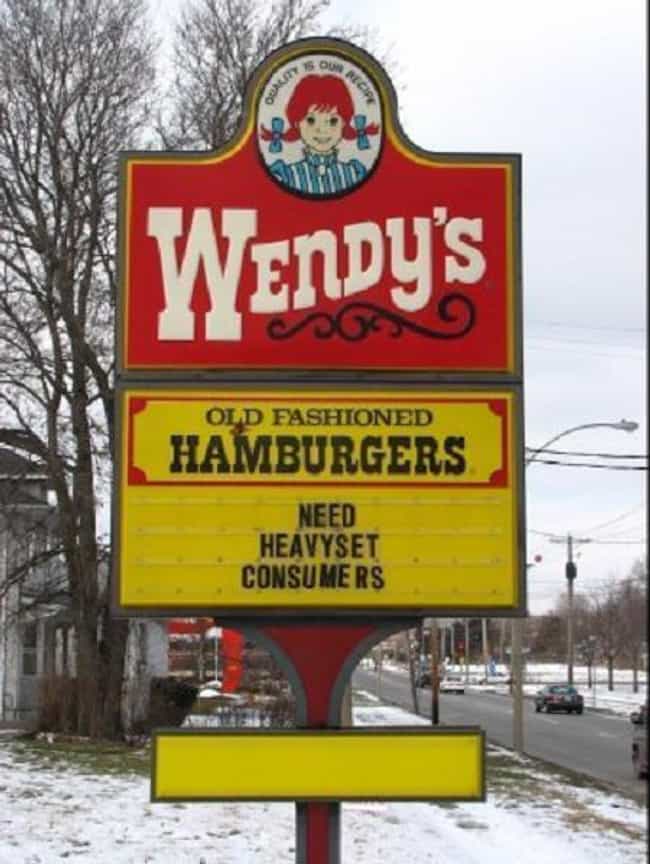 The Late Night Taco Bell Crew Is Having Too Much Fun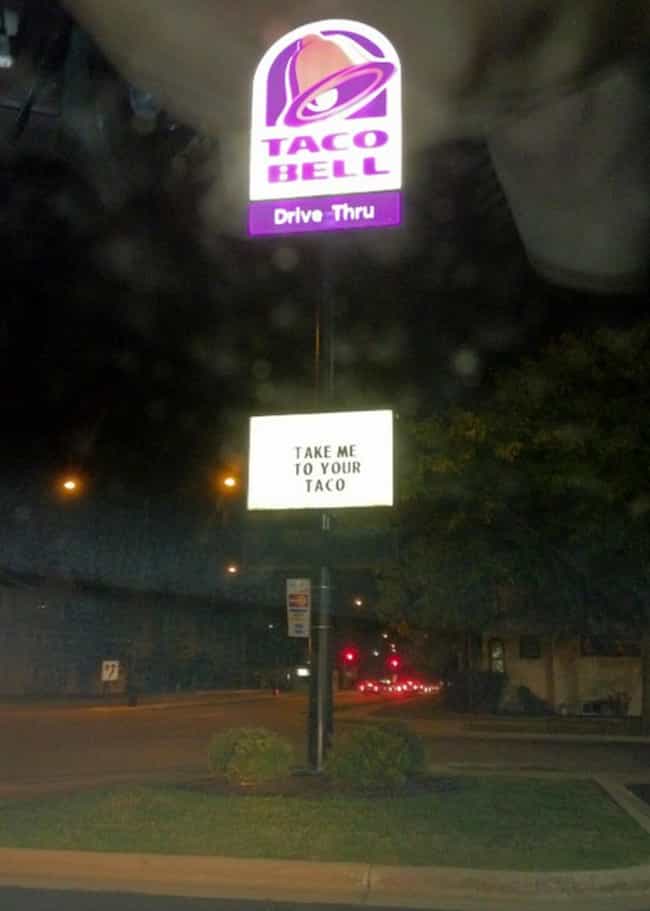 That's Gross, McDonald's. You're Gross.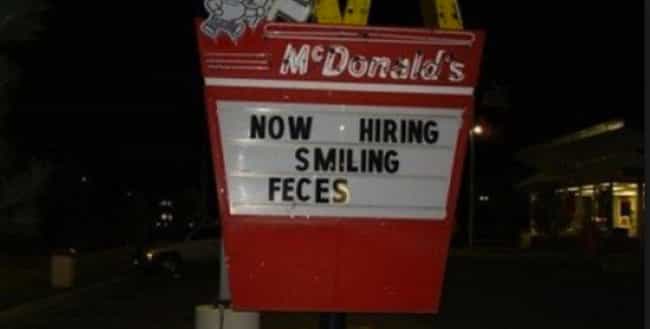 Does the Combo Come with a Bottle of Dom?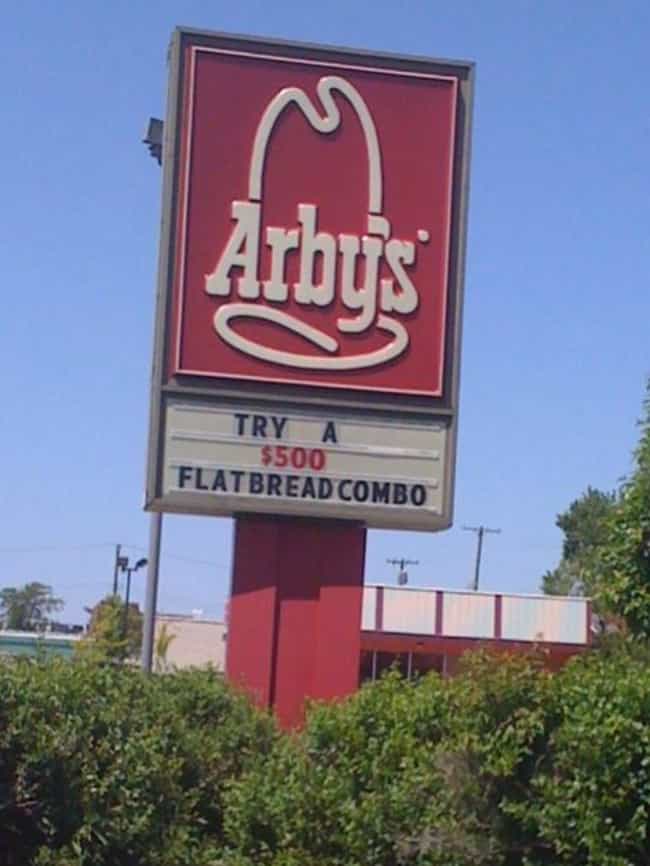 Replacement Sign-Maker Needed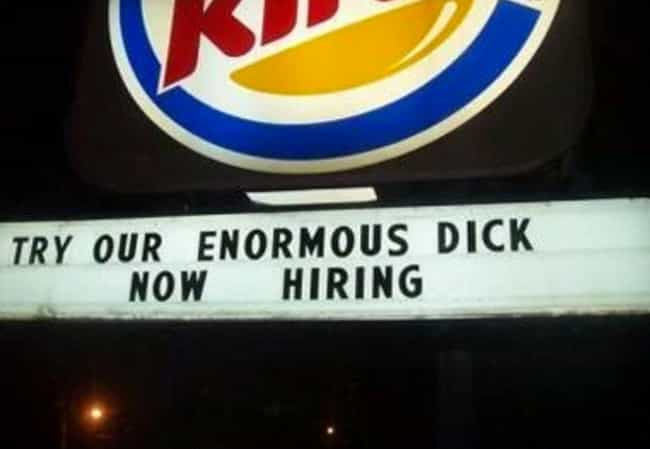 That's the Best Kind of Sex!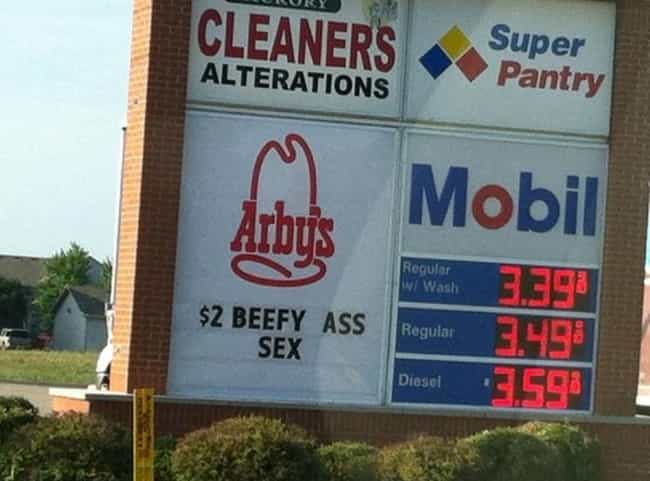 When Your Evil Ex-Boyfriend Makes the Signs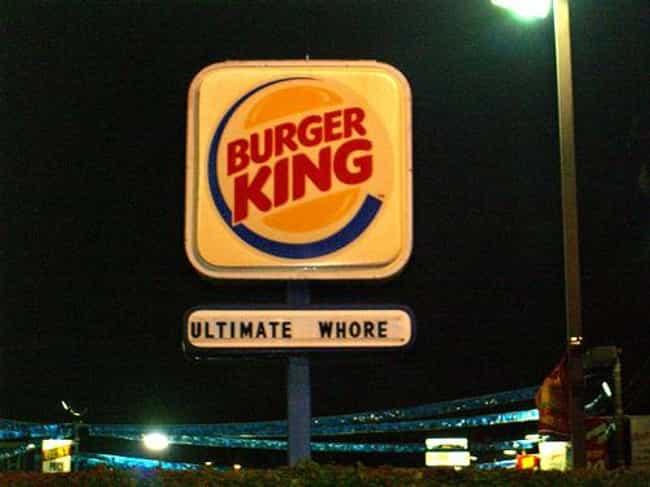 The Most Romantic of Dates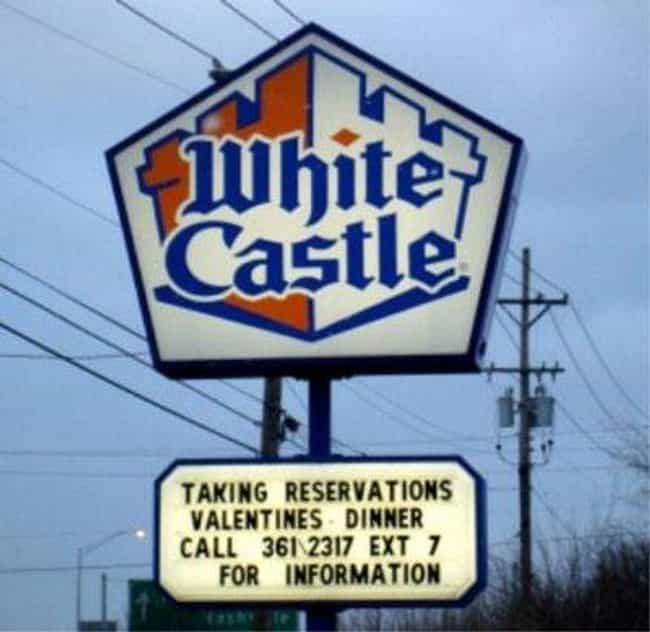 Hint: That's the One That Would Have Legalized Weed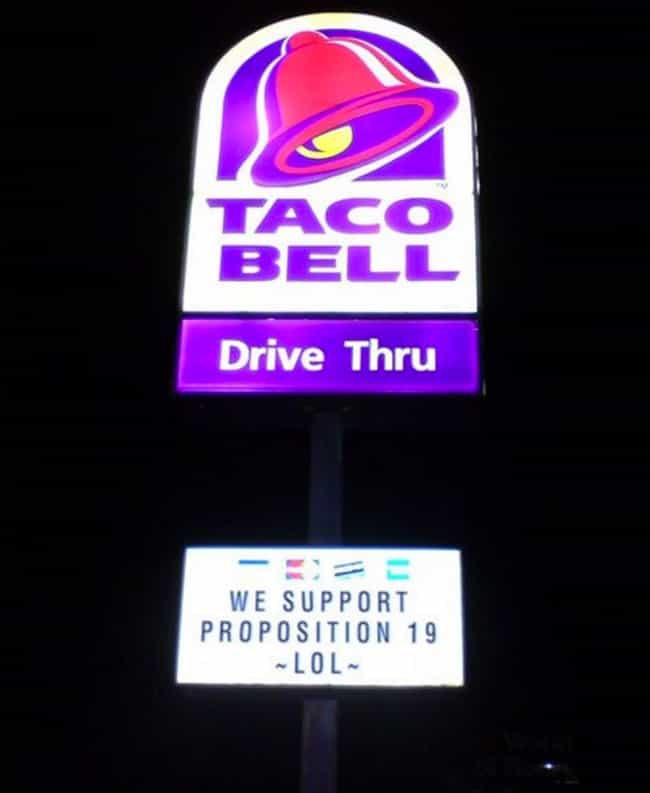 This Canadian McDonald's Is So Happy to See You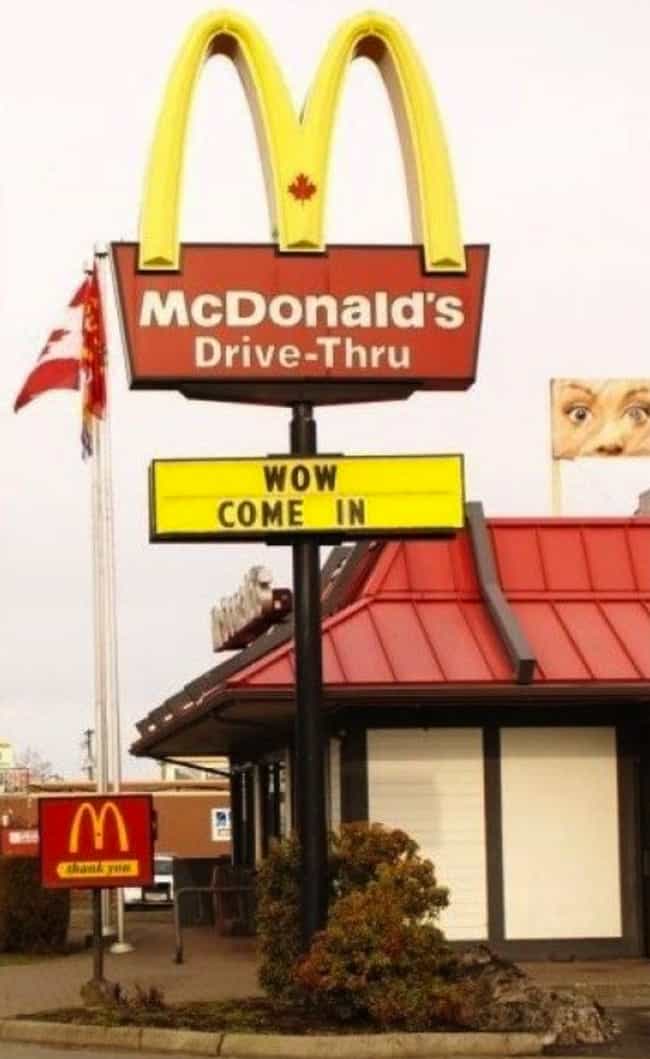 I Wonder If They Serve That with Truffle Butter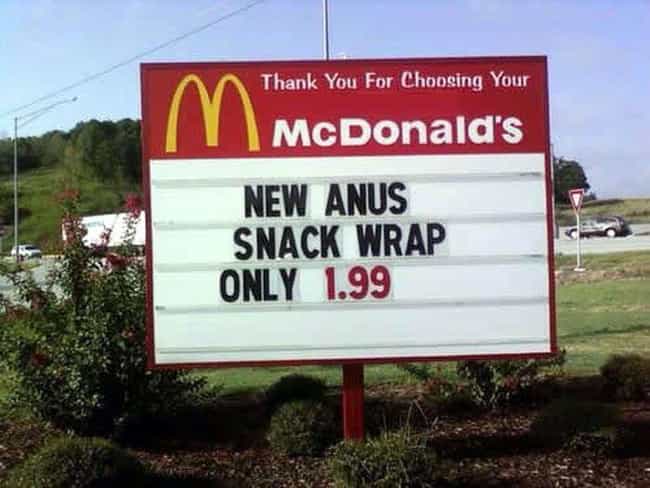 This Person Either Just Got Fired, or Will Be Fired as Soon as His Boss Sees This
Taco Bell, You Too??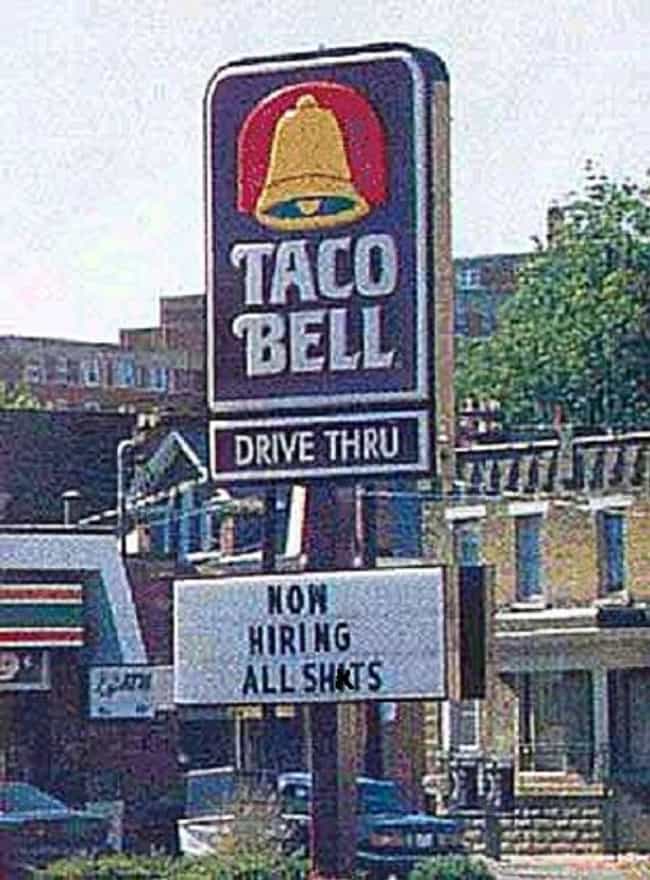 But How Did the Cheese Get There?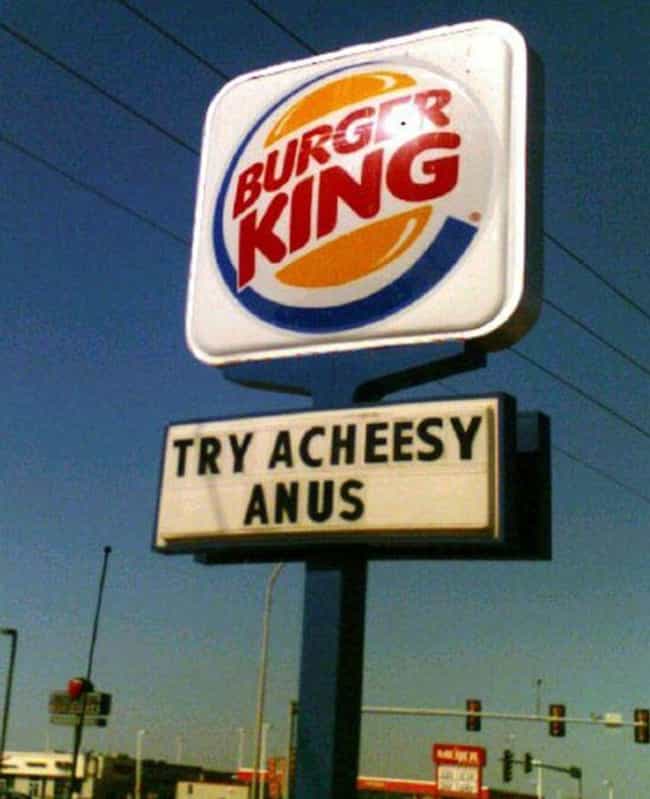 Fazoli's, Maybe You Should Calm Down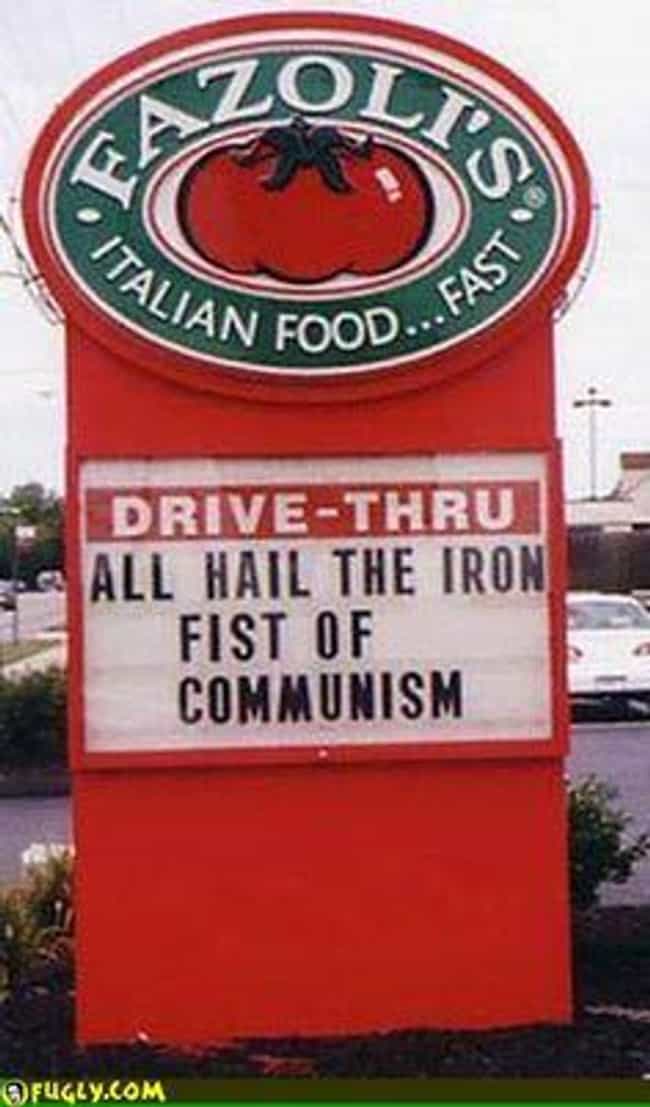 Hope They Use Fresh Ingredients!