If you grew up in the '90s and watched a lot TV, the TGIF lineup on ABC was something you looked forward to all week. The familiarity and charm of those Friday night shows had a way of making families feel at home. It's somewhat ironic, then, that the family-friendly line up was populated by people with very dark and allegedly scandalous lifestyles. In retrospect, the TGIF line up is like the raw material for a David Lynch movie — beautiful on the surface, rotten at the core.
The TGIF scandals that followed the finales of shows like Full House and Family Matters are shocking not only because they involve child actors with substance abuse issues, but also because they take away from the memories of the audience's childhood. Throw on some NKOTB and prepare to have your world rocked by these '90s scandals.
Steve Urkel's Ex Made Stunning Accusations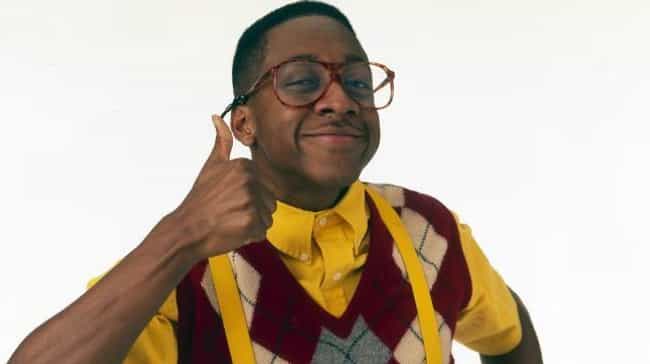 In 2012, Bridget Hardy accused former Family Matters star Jaleel White of domestic abuse in papers filed during a custody dispute over their daughter. She claimed he pushed her into a toilet so violently the porcelain smashed. White was never questioned or charged by the police in the incident. But the controversy wasn't in keeping with his family-friendly TGIF image.
Sabrina the Teenage Witch's Special Night Out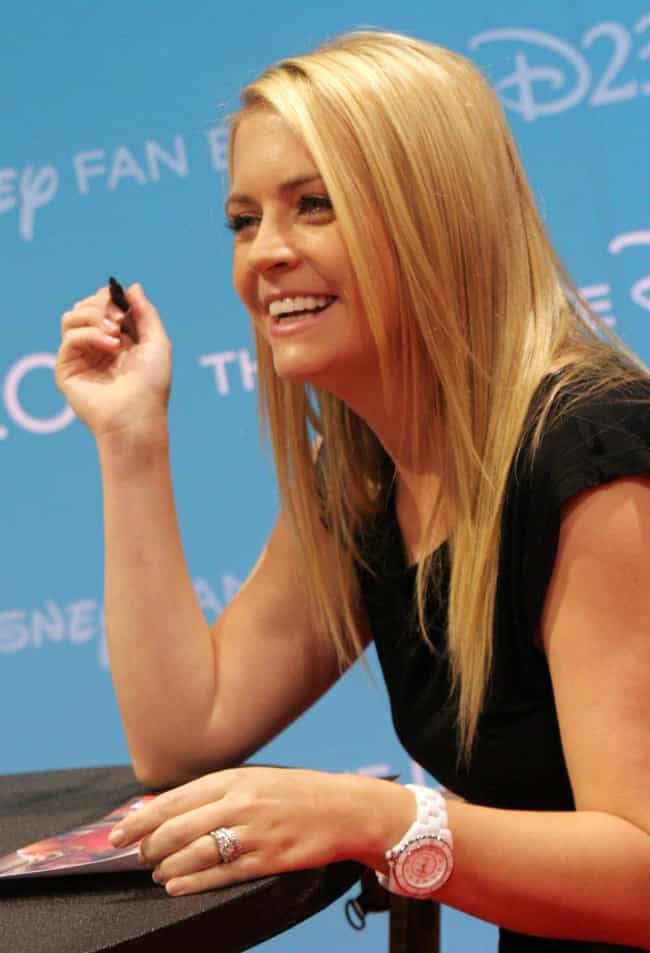 During an interview with Oprah in 2013, Melissa Joan Hart admitted that she got a little wild when she first started making good money. The night before a Maxim shoot, she decided to go to a party at the Playboy Mansion, where things escalated quickly. Hart partied all night and enjoyed herself in several very interesting ways. Nobody tell Zelda about this.
Girl Meets…Issues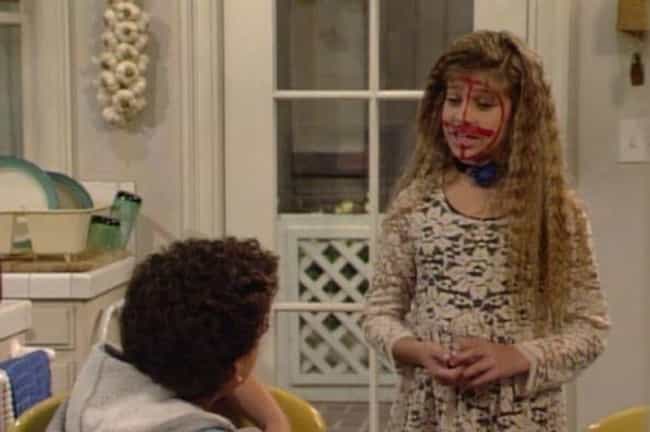 In December 2007, Danielle Fishel, who played Topanga on coming-of-age series Boy Meets World, was arrested for driving under the influence in Newport Beach. The warrant was issued by Los Angeles County after Topanga didn't show up to court after the charges filed against her. What would Mr. Feeny think?
Stephanie Tanner Dealt With Substance Abuse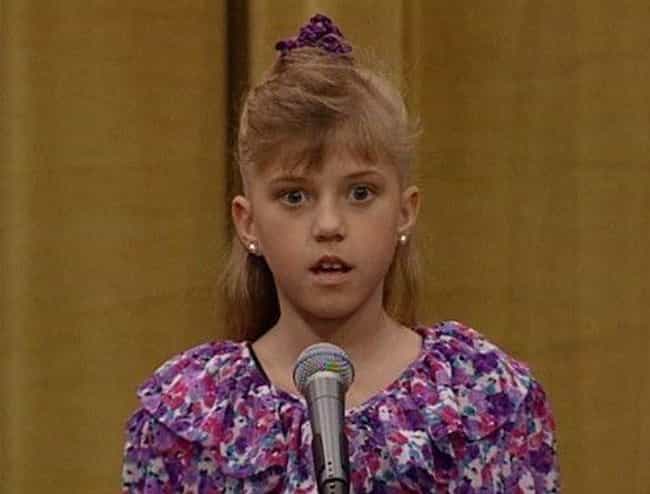 After ending her run on Full House in 1995, Jodie Sweetin's life took a drastically bad turn. Sweetin dealt with serious substance abuse issues until she got sober in 2008. In a reminiscence about fellow Full House star Candace Cameron's wedding, Sweetin said:
"I probably had two bottles of wine, and I was only 14. That first drink gave me the self confidence I had been searching for my whole life. But that set the pattern of the kind of drinking that I would do." Sweetin says she's been sober since 2008.
Was Laura Winslow Caught Up In A Public Official's Scandal?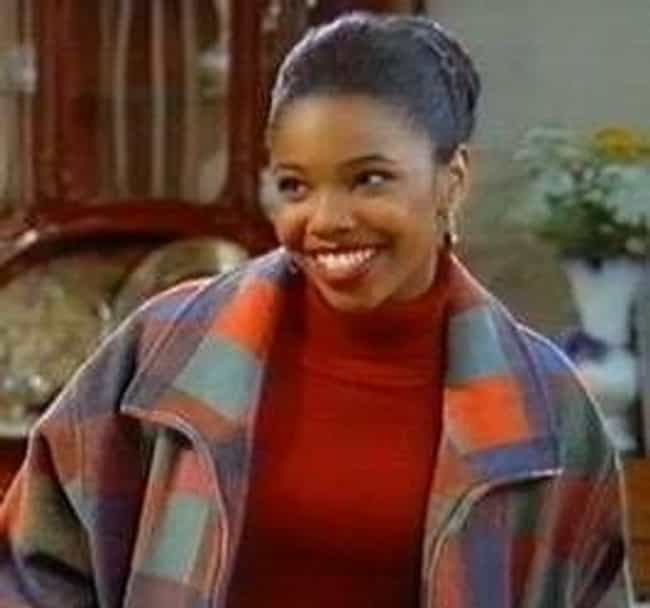 In 2012, former Washington, DC Councilmember Harry Thomas Jr. went to prison for stealing more than $350,000 in government funds and filing false tax returns. Of that money, $25,000 was supposed to be used by a youth arts program run by Kellie Williams, who played Laura Winslow on Family Matters. No definitive proof of her involvement exists, but suspicions circulated.
Sabrina Hated Salem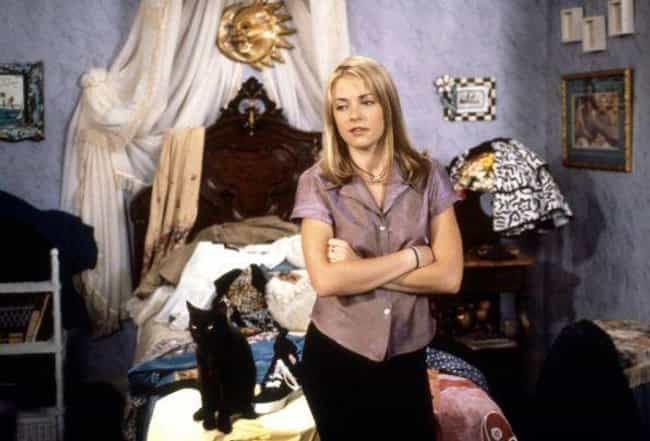 Leave it to Melissa Joan Hart to rock the world with a TGIF scandal that will change the way you watch Sabrina the Teenage Witch forever. At the launch party for her book, Melissa Explains It All, the actress dropped the bombshell that she never really liked Salem, the 500-year-old wizard/cat who starred with her in the show.
"Being around that Salem cat too much … the set was covered in cat food," she said, "So yeah, I can't do cats anymore."
Raven-Symone Doubled Down In Controversial Remarks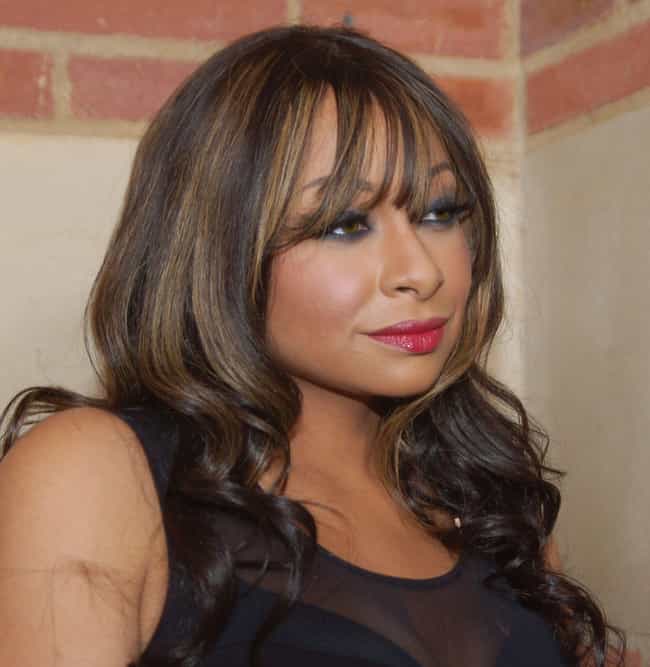 In 2015, long after her days on Hangin' With Mr. Cooper, Raven-Symone made the claim that she wouldn't hire anyone with a "ghetto" name. Instead of apologizing for her remarks, Symone doubled down on her words.
"I am very discriminatory against words like the ones that they were saying in those names. I'm not about to hire you if your name is 'Watermelondrea'. It's just not gonna happen. I'm not gonna hire you."
Danny Tanner Took A Joke Too Far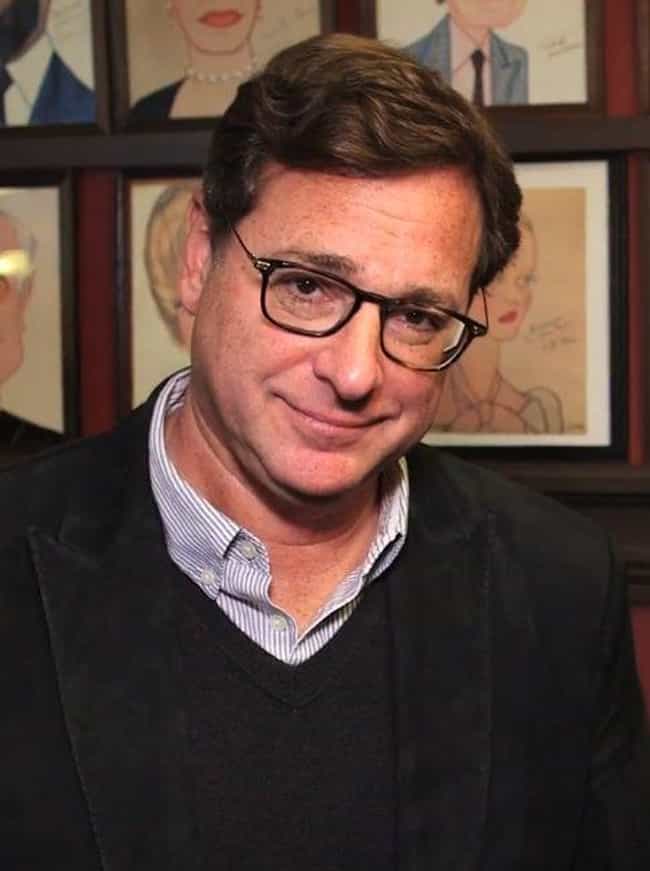 Decades-old TGIF drama erupted in 2013, when former Boy Meets World star Danielle Fishel said, in an interview with Maxim, that Bob Saget once asked her for [drugs] on an airplane. She later clarified that Saget was joking, which seems obvious if you read her quote from Maxim:
"We [Fishel and her family] were trying to take a nap, and all of a sudden ['Full House's' Danny Tanner] Bob Saget walks down the aisle, rips open our curtain, and shouts, 'Do you guys have any [stuff]?!' Then he looks my dad in the eye, laughs, and closes the curtain."
The accusation invoked the ire of sardonic Saget, who threw some heinous shade Fishel's way.
Dionne Davenport Thinks We Should Cancel Black History Month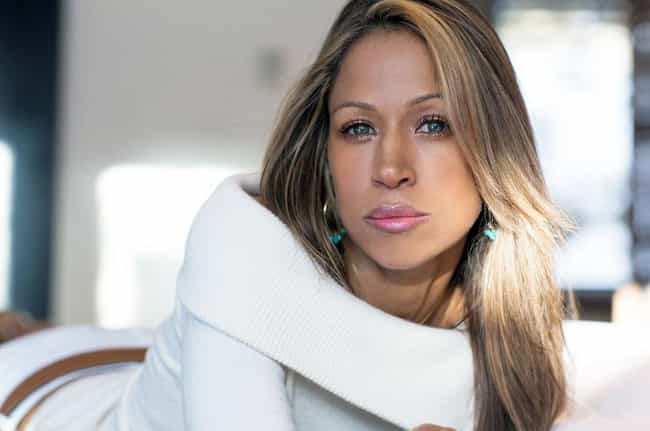 After appearing in the film and TGIF versions of Clueless, Stacey Dash more or less faded off the cultural radar, only to resurface in 2016, when she made the claim that America should jettison black history month. When asked if there shouldn't be a black history month because there's not a white history month, Dash responded, "Exactly." Yikes.
Don't Mess With Tia Mowry's Man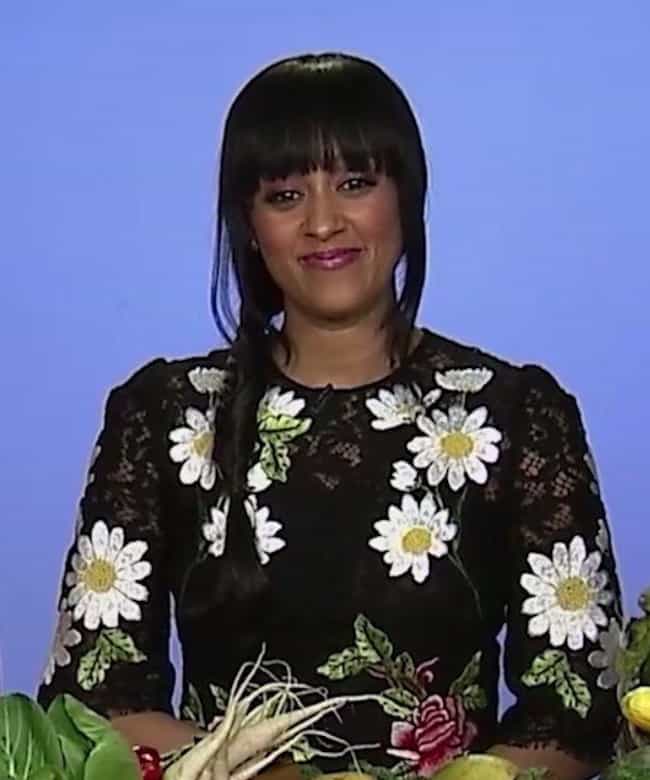 Do yourself a favor — don't flirt with Cory Hardict. That's Tia Mowry's man. Wait, Tia Mowry as in Tia Landry, from Sister Sister? Yes, that Tia. In a now-dispelled rumor, word was that Tia got made about some comments made by Keke Palmer while on the set of Brotherly Love, in which the two played siblings. Rumors were flying that Tia flew 2,000 miles to personally check on Hardict.
In the end, it turned out that everything was misconstrued and the drama wasn't drama at all.
Cody Lambert Faced Multiple Accounts of Spousal Abuse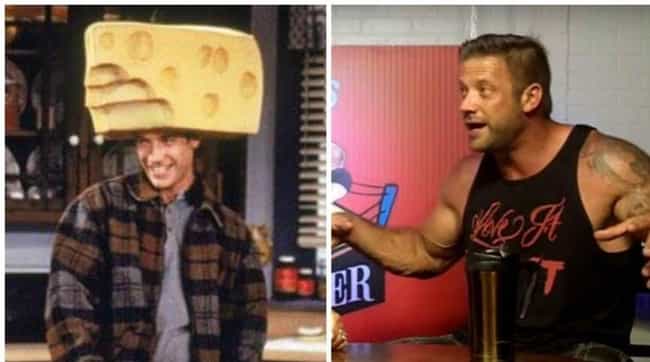 In 1995, right in the middle of his run on the successful series Step By Step, Sasha Mitchell, better known as surfer Cody Lambert, was arrested for allegedly assaulting his wife and endangering his stepdaughter.
Mitchell plead not guilty to the charges, but went on to have more legal troubles relating to troubling incidents with his wife.
Balki Encountered Financial Troubles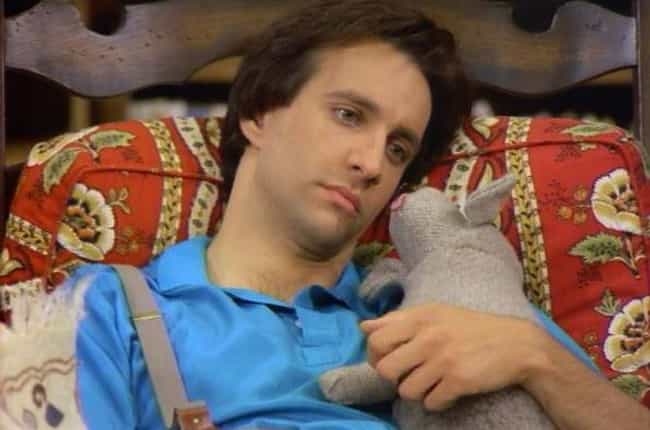 Bronson Pinchot was never as famous as when he played Balki on Perfect Strangers. Seems like Balki ran out of money, though, since that show ended in 1993. According to a story from 2014, Pinchot dodged multiple creditors trying to collect on four mortgages(!) Pinchot had on his Pennsylvania properties. He was eventually reached by a newspaper via email, and replied with the following:
"I have two skills: I can make old houses beautiful and I can make people laugh. The two skills are really one: I make sad people happy and sad structures come to life. Other than that, I'm a waste of space."
D.J. Tanner Gets Defensive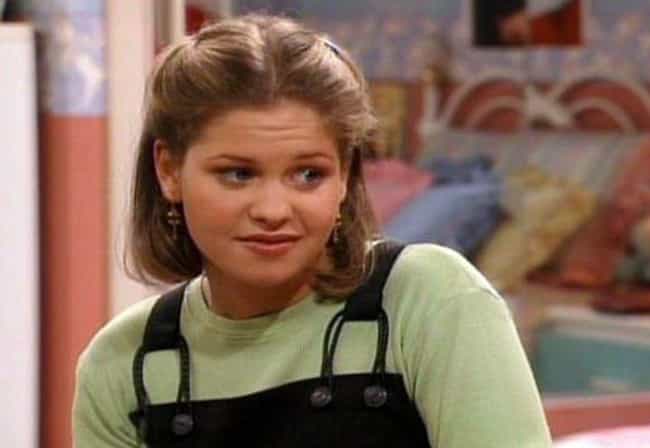 The success of Full House seems like it was tough on everyone involved. After the series ended in 1995, some of the actors disappeared into obscurity, some had trouble with substance abuse, and Candace Cameron ingratiated herself in her religious beliefs. Unfortunately, in 2014, Cameron's conservative view on marriage landed her in hot water when she stated that she liked being "submissive" to her husband.
Fred Willard Takes a Trip to the Cinema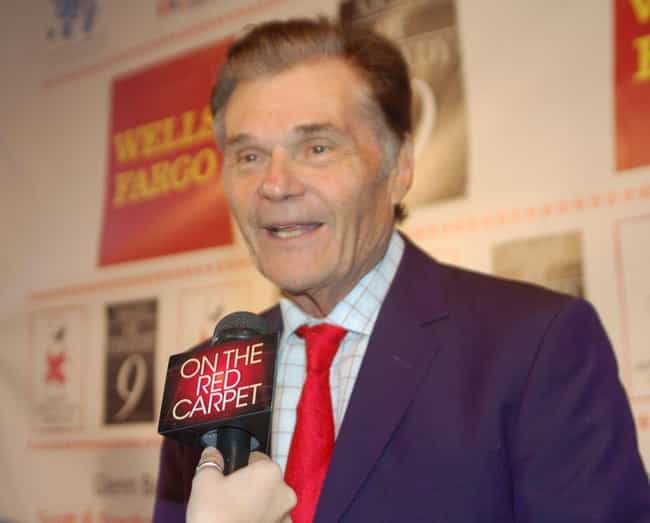 Fred Willard, who did some time on Family Matters as Vice Principal Mallet, was considered a squeaky clean guy. That is, until he was arrested for…enjoying himself…in an adult theater in Hollywood in July of 2013. The veteran comedy actor lost a couple of jobs after the bust, but throughout the scandal remained cool, even joking about the arrest.
He said, "It's the last time I'm going to listen to my wife when she says, 'Why don't you go out and see a movie?'"
Tia Mowry Learns the Soulcycle Hierarchy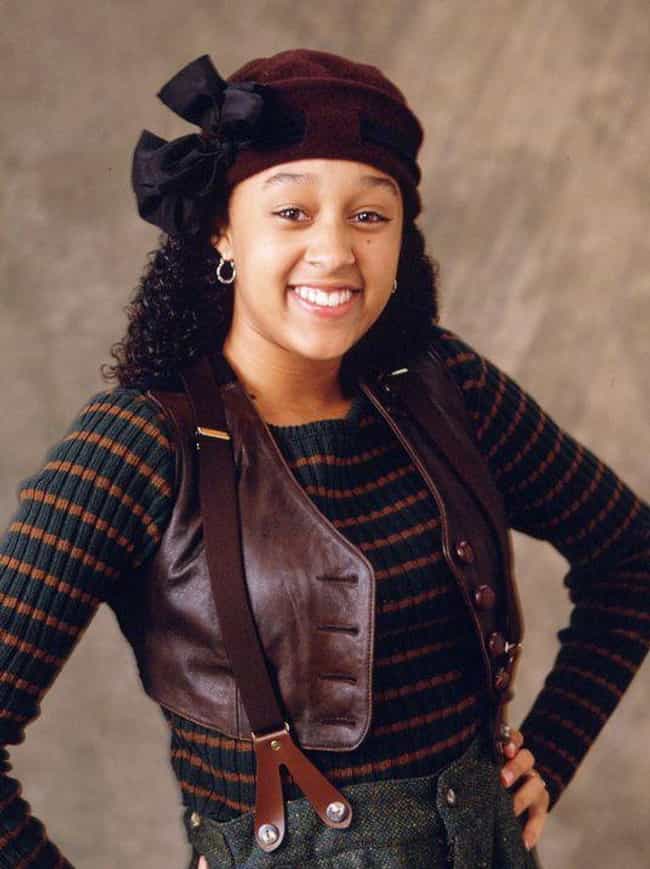 In 2014, Tia Mowry of Sister Sister fame allegedly got on the bad side of Imperator Furiosa by talking to In Touch about Charlize Theron's rude behavior at the gym. The interview caused a bit of a riff since Theron said the endorphins flowing at the gym make her more receptive to conversation.
One of Mr. Cooper's Students Gets Caught Driving Under The Influence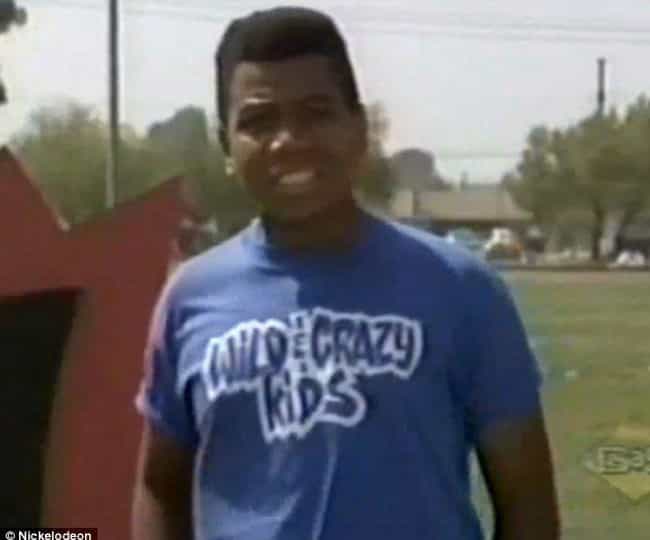 In August 2013, Omar Gooding was arrested for driving under the influence in the wee hours of the morning, somewhere in Los Angeles. He was later released of his own recognizance. While this kind of behavior is coming from a Wild and Crazy Kids kid, we can't but wonder what Mr. Cooper would think.