Child star scandals are shockingly common. Whether they matured too fast or got arrested, once these actors stopped conforming to their networks' vision, they were kicked to the curb. Executives apparently weigh what's more important: the image of the TV show or the contribution of the child star. In most cases, that means young actors and actresses wind up fired from TV shows.
Every year is marked with celebrity gossip, and child actors who were fired for scandals often end up as more grist for the rumor mill. Jessica Biel, once one of the wholesome kids on 7th Heaven, caused a stir by posing for a racy photo shoot. Disney star Mitchel Musso was fired after he got slapped with a DUI. And then there's Jamie Lynn Spears, who became pregnant at the age of 16. That meant her relationship with Nickelodeon was over.
Some actors think they're above the law, and attaining fame at a young age certainly comes with privileges. But whether they were TGIF darlings or supposed sitcom staples, their fame ultimately didn't matter. These child actors who lost TV jobs over scandalous behavior all wound up without gigs in the end.
Jessica Biel Parted Ways With '7th Heaven' After A Racy Photo Shoot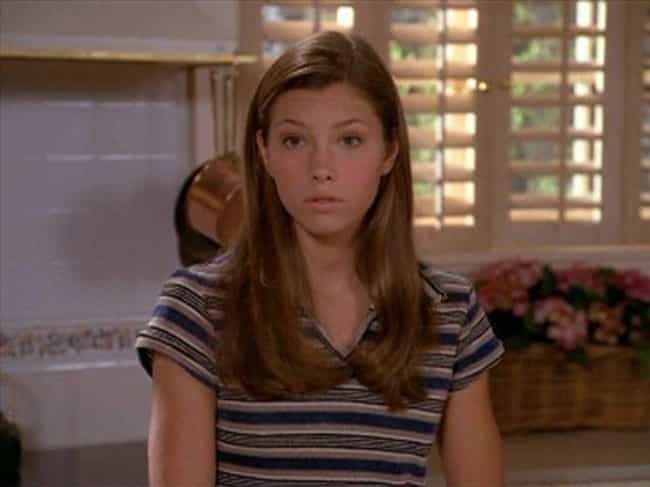 Jessica Biel first gained fame in the '90s as Mary, the basketball-loving daughter of a reverend on 7th Heaven. Onscreen, the family appeared wholesome to a fault – an image Biel turned on its head in 2000. She posed, scantily clad, on the cover of the magazine Gear. What's more, she was 17 at the time, leading her TV dad Stephen Collins to call the photo shoot "child pornography" (in a case of horrible irony, Collins later confessed to sexually abusing underage girls).
It was all too much for The WB. They wrote Biel's character off the show during its fifth season. As for Biel, she later said she regretted posing for the magazine.
Tommy Kirk Got Fired From Disney For Being Gay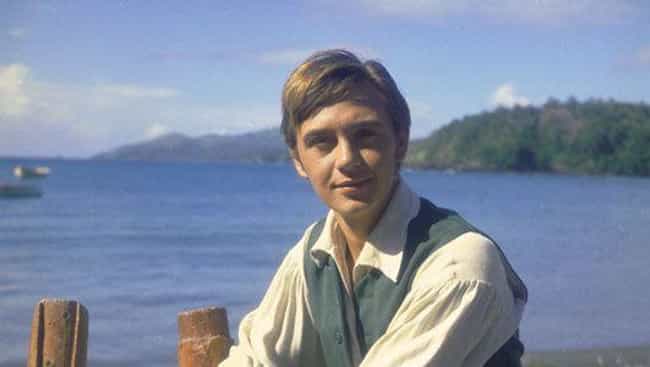 Tommy Kirk became a huge star in the 1950s and '60s, thanks to roles in Disney project including Old Yeller, The Swiss Family Robinson, and The Hardy Boys, to name a few. He was widely considered a positive role model for young people, but that wasn't enough for Disney. Homosexuality was considered shocking at the time, and after finding out Kirk was gay, Disney gave him the boot.
Kirk had attempted to hide his orientation for years, but eventually grew tired of the charade:
When I was about 17 or 18 years old, I finally admitted to myself that I wasn't going to change. I didn't know what the consequences would be, but I had the definite feeling that it was going to wreck my Disney career and maybe my whole acting career. It was all going to come to an end. Eventually, I became involved with somebody and I was fired.
'Zoey 101' Ended After Jamie Lynn Spears Got Pregnant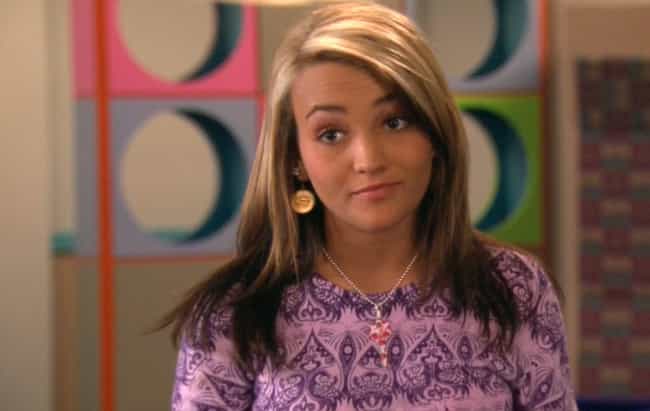 Jamie Lynn Spears grew up in a family that knows the terrible power of public scrutiny; her older sister is Britney Spears, after all. But in 2007, the Zoey 101 star landed in the middle of a scandal of her own. At 16-years-old, Spears became pregnant with her then-boyfriend, Casey Aldridge.
Once the news came out, the executives at Nickelodeon had to move fast. Zoey 101 was for kids, so they couldn't write the pregnancy onto the show. Since Spears was the title character, there was no way to go on without her. So, after four seasons, Nickelodeon said goodbye to Spears and the rest of the cast and canceled the show.
Sasha Mitchell Was Fired From 'Step By Step' After Getting Arrested For Spousal Abuse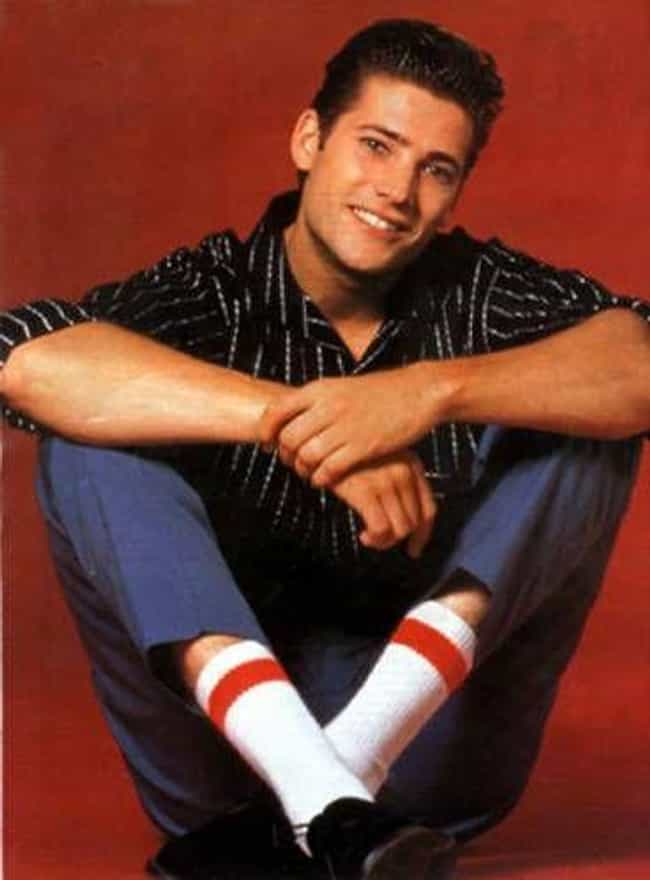 Remember ABC's TGIF lineup? With shows like Full House, Family Matters, Step By Step, and Boy Meets World, it was must-watch TV. Unfortunately, things didn't work out so great for TGIF actor Sasha Mitchell.
In the '90s, Mitchell played Cody on Step By Step. His fun-loving, sweetly dim-witted character was a crowd-pleaser. Off screen, though, things were pretty dark. Mitchell was arrested for spousal abuse in 1995; according to him, his wife was beating their children, and he retaliated. He received three years probation, but he continuously violated his terms and was sentenced to jail time.
While he was incarcerated, Mitchell was still allowed out in the daytime to film Step By Step. But his continued behavioral issues eventually got him written off the show permanently.
Lisa Bonet Was Fired From 'The Cosby Show' After She Filmed A Nude Sex Scene In Angel Heart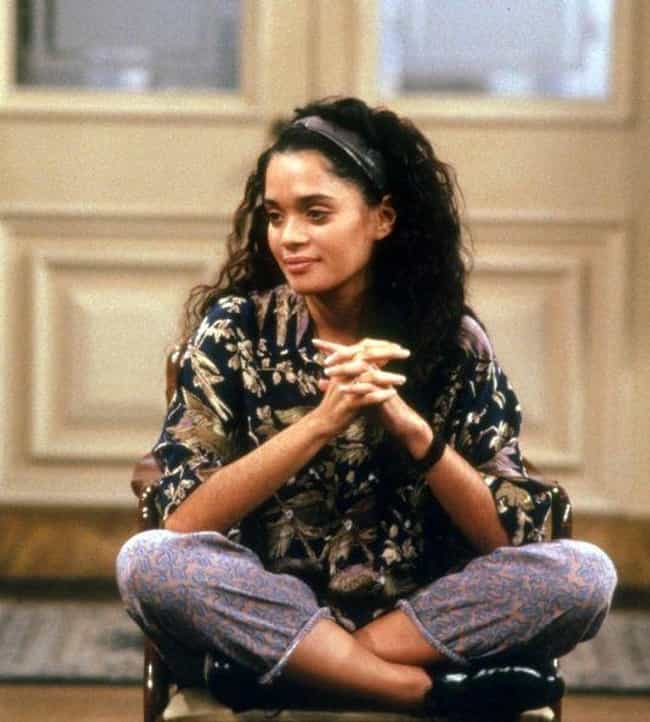 Lisa Bonet played Denise Huxtable on the wildly popular '80s sitcom The Cosby Show. She was rumored to cause her fair share of issues over the years, like arriving late to set, if she even showed up at all. Then, in 1987, Bonet appeared in Angel Heart. The movie included a scene in which the nude Bonet had blood-soaked sex with Mickey Rourke, a sequence that earned the film an X rating.
Bill Cosby had apparently had enough of her behavior, and Bonet was kicked off The Cosby Show. The network spun the character of Denise off into a new series, A Different World. But Bonet didn't stay long; she left after becoming pregnant with her first child with then-husband Lenny Kravitz.
Mitchel Musso Parted Ways With Disney After His Arrest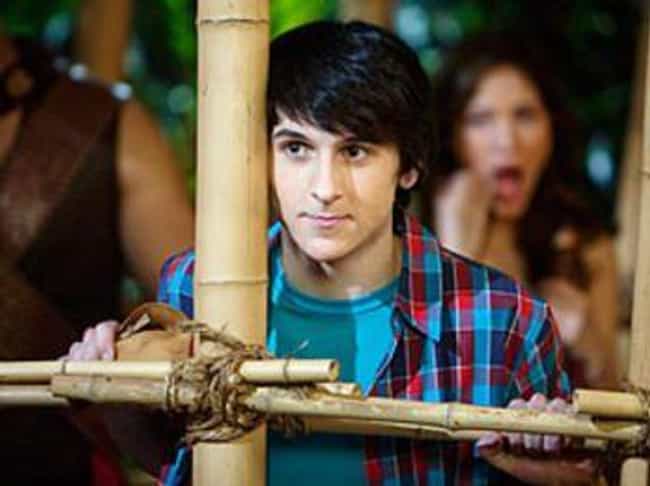 Former Hannah Montana costar Mitchel Musso moved on to become the lead of the Disney Channel series Pair of Kings and appear in PrankStars. However, he found himself without a job after his arrest in 2011. Musso received a DUI, and what's worse, he was 20 – under the legal drinking age.
Disney quickly removed him from Pair of Kings, and canceled PrankStars after only four episodes.
Tori Spelling Got Shannen Doherty Fired From 'Beverly Hills, 90210'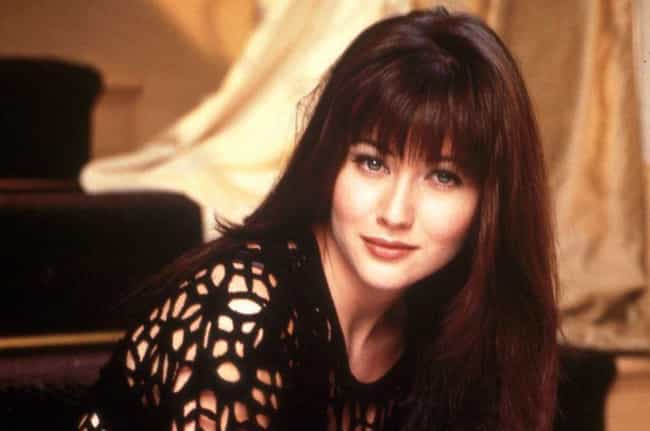 Beverly Hills, 90210 was a huge success for Fox. The series ran for 10 years and brought in great ratings, numerous awards, and a long list of spin-offs. The series centered around a group of kids, including Brenda and Brandon, siblings who moved with their parents to the ritzy zip code.
Shannen Doherty played Brenda, a character that was suppose to last the entirety of the series. But Doherty was fired after the fourth season, reportedly for not playing nice with her castmates. Doherty and Jennie Garth supposedly had an ongoing feud. But it may have been Tori Spelling who ultimately got Brenda written off the show. In a special she did for Lifetime, she admitted to calling her father, 90210 producer Aaron Spelling, and telling him to fire Doherty.
Jake Paul's Social Media Stunts May Have Gotten Him Fired From 'Bizaardvark'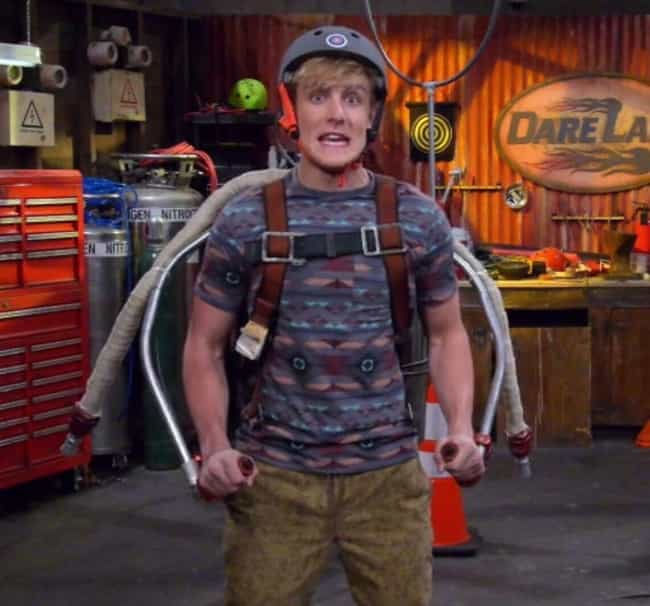 Jake Paul became social media famous thanks to his highly successful Vine and YouTube channels, and in 2015, Paul landed a deal with Disney to star in their new series Bizaardvark. He used his newfound wealth to snag a $17,000 a month mansion in Los Angeles, where he began performing more of his signature crazy antics. But the neighborhood was not happy, and his neighbors began debating filing a lawsuit against him.
In July of 2017, Paul was released from his starring role in Bizaardvark. A statement from Disney made the whole thing seem very civil: "We've mutually agreed that Jake Paul will leave his role on the Disney Channel series 'Bizaardvark.' On behalf of the production company, the cast and crew, we thank Jake for his good work on the TV series for the past 18 months and extend our best wishes to him."
But that may not be the whole truth. Sources claim Paul was actually fired from Disney due to all the drama surrounding him.
Dana Plato Was Fired From 'Diff'rent Strokes' After She Got Pregnant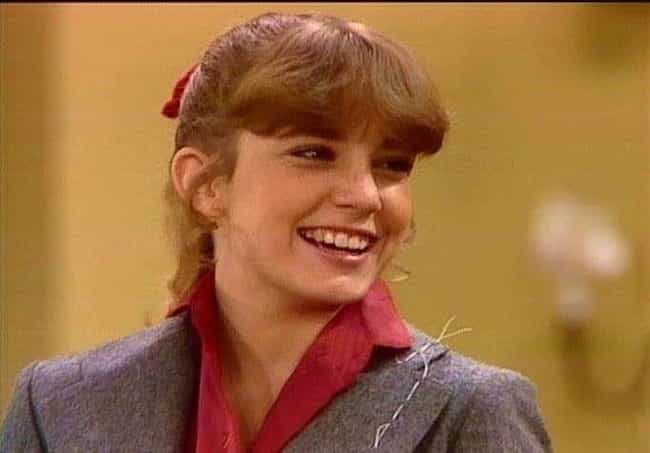 Dana Plato played Kimberly, the good-girl older sister to her two adopted brothers Willis and Arnold, on Diff'rent Strokes. But her character didn't reflect her real life at all. A competitive figure skater-turned-actor, Plato soon turned to drugs. She became pregnant in 1984, and the network considered that the last straw. Plato was fired from the sitcom.
Plato's life became more difficult after she lost her acting gig. She got plastic surgery and posed nude for Playboy in an effort to restart her career, but ended up losing almost all of her money to a shady accountant. Plato continued struggling with addiction, and was eventually arrested for holding up a Vegas video store with a pellet gun. Despite stints in rehab, Plato died of a drug overdose in 1999.
Taylor Momsen Got Kicked Off Of 'Gossip Girl' For Erratic Behavior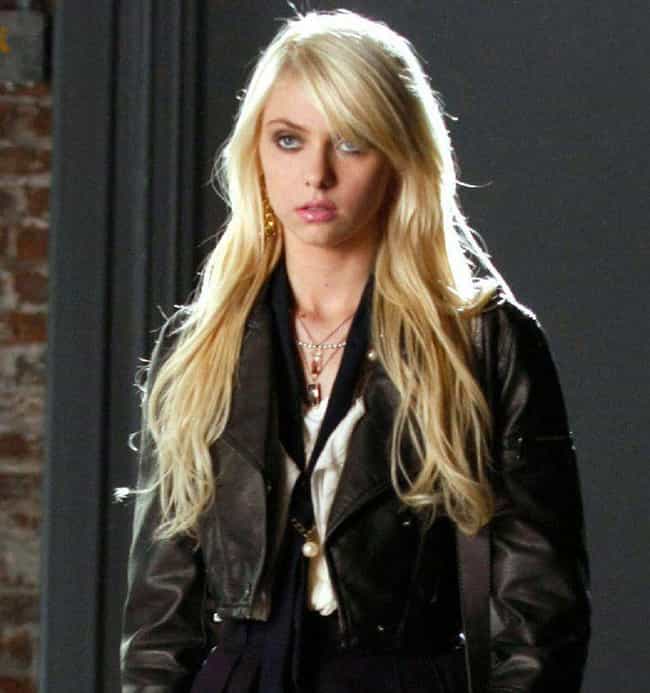 Viewers of Gossip Girl know it isn't exactly a show you'd watch with your grandparents. It's filled with teens partying, doing drugs, and having sex. So you'd think scandalous behavior wouldn't really shake the show. But that wasn't true in the case of actress Taylor Momsen.
On set, Momsen reportedly became known for her "unreliable and erratic behavior." Then there was the time she flashed the crowd at a concert in 2010. It all became too much for producers, and they cut her screen time to attempt to curb her patterns. That didn't work, though, and in 2011 Momsen said goodbye to Gossip Girl for good.
Julie McCullough Fired From 'Growing Pains' Over Playboy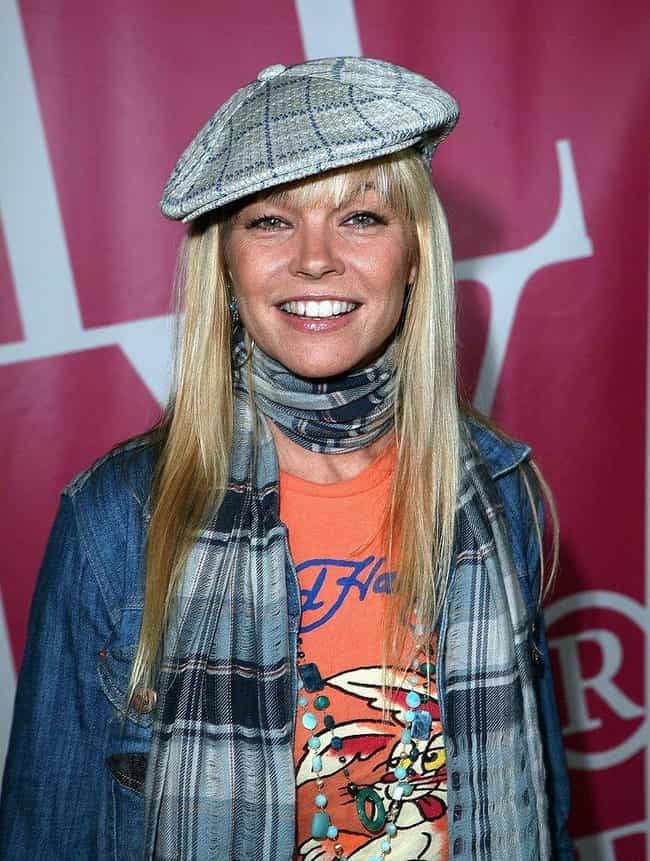 Julie McCullough had a short-lived role on Growing Pains from 1989 through 1990. Her role was supposed to be the main one, playing a nanny and love interest to Kirk Cameron's Mike. However, prior to her role, she was a model and appeared in four episodes of Playboy.
But the widely known evangelical Christian, Kirk Cameron, was not happy about her past. His character proposed to Julie, but Cameron had something to say about it, telling the producers the two should not wed.
While the producers were willing to look past her Playboy past, Cameron was not and Julie McCullough was written off the show after only appearing in 11 episodes.