For celebrities, especially those on-camera, it's harder than one would think to come out of the closet to the entire world. They have to deal with both the public response and subsequent fears of typecasting when it comes to movies and television. But these famous lesbians are not only brave but also awesome in the way they chose to broke the news to the world. Behold this list of the top 10 most badass ways that these female gay celebs announced their sexual orientation.
The list contains comediennes and daytime talk show hosts like Ellen DeGeneres and Rosie O'Donnell, who not only came out of the closet in creative and amazing ways (via sitcom and via standup, respectively) but have since been vocal spokeswomen for the LGBT community. Many of these are also more recent than the '90s (when one thinks of Melissa Etheridge's unplanned announcement), such as Ellen Page's absolutely pitch-perfect coming out speech to the Human Rights Campaign in which she stated clearly, "I am gay." You go, girls!
On a Sitcom
Ellen DeGeneres made history in her epic episode of the ABC sitcom "Ellen" in 1997 when her character came out of the closet. This was her extremely public admission to viewers that Ellen herself, not just the character, was a lesbian. Her show was cancelled the following year, and she was essentially out of work for three years. Jerry Falwell called her "Ellen DeGenerate." That's how old school America was in the decade we love to look at nostalgically, further proving how brave Ellen was.
Thankfully, she had Oprah by her side (not just in her real-life interview, but Oprah also stars as Ellen's therapist in the episode). The event made Ellen the first openly lesbian actress to play an openly lesbian character in the history of television.
In a Stand-Up Routine
Rosie O'Donnell has one of the coolest coming-outs ever because she did it on a stage…during stand-up comedy – and not just any comedy show! It was the 2002 Ovarian Cancer Research benefit. At Caroline's Comedy Club, one of the most beloved in New York, the then-talk show host said the words, "I'm a dyke!" That's pretty much the most badass way to call yourself a lesbian. O'Donnell lost her daytime talk show shortly thereafter, but she's since become a spokeswoman for gun control, women's rights, and LGBT issues around the world. In fact, her outspokenness is probably what led to the fact that she's no longer one of the ladies giving her viewpoint on ABC's "The View." She has a wife named Michelle and a daughter named Dakota.
At a Party
In January of 1993, Oscar and Grammy winner Melissa Etheridge came out publicly as a lesbian. The event was called The Triangle Ball, which was a gay inaugural bash for then-first time president, Bill Clinton. Etheridge grabbed the microphone and cited K.D. Lang as her inspiration. (Lang had already publicly come out of the closet and was also hugging and kissing Etheridge at the time.) Etheridge went on to say, "I'm really proud to have been a lesbian all my life." At this time, the room erupted into cheers, including Lang, who began jumping up and down with joy.
At the Golden Globes
To mixed reviews from LGBT activists, Jodie Foster delivered what many called a "sort-of coming out speech" while accepting the 2013 Golden Globe Lifetime Achievement Award. Foster, the actress from "Taxi Driver" and director of "The Beaver," told the crowd, "I have a sudden urge to say something that I've never been able to air in public…I'm single." On the stage, she confirmed to the millions of viewers that she had already come out to everyone she met, just never on TV or in an interview before. She also thanked her ex-girlfriend Cydney Bernard.
In a Speech
This Canadian actress made America proud when she attended the Human Rights Campaign's Time to Thrive Conference in 2014 and said those three brave words to the world: "I am gay." Ellen Page, who was nominated for an Oscar playing the title role in "Juno," said in the speech that she was "tired of hiding" and "tired of lying by omission." The then-27-year-old Page announced that she felt "a personal obligation and a social responsibility" to come out, and come out publicly. Page did not merely want to declare her homosexuality to friends and family, but wanted to be loud and proud about it in order "to make a difference."
In a Facebook Note
Robin Roberts had been dating San Francisco massage therapist Amber Laign for ten years, but it was all very hush-hush when it came to the "Good Morning America" anchor's audience. But in 2013, Roberts made a post on Facebook and clicked the "Public" option that expressed her gratitude to her "long time girlfriend Amber." The public coming out was a year after President Obama announced his support for gay marriage in an interview with, wait for it, Robin Roberts.Though her sexuality was kept private, Roberts had been very public about her battles with breast cancer and a blood disorder, which in fact was what she was writing about in that public Facebook post when she expressed her gratitude to Amber as well as family, friends, doctors, and God and encouraged all to "reflect on what you are grateful for too." And for many in the LGBT community, they are grateful for Roberts' public announcement!
At a Rally
Wanda Sykes nailed her coming out by doing it at the perfect event: a post-Proposition 8 rally. Prop 8 was the famous California ban on same-sex marriage, which Sykes was less than pleased about. Wanda Sykes' announcement of her lesbianism is awesome for the same reason as Melissa Etheridge: neither of them seemed to plan it at all. In yet another impromptu grabbing of the mic, a la Etheridge's epic post-Clinton inauguration celebration, the "Curb Your Enthusiasm" star and comedienne (who later served as the comic at Obama's White House Correspondent's Dinner) said she came out of the closet out of "anger." She said she "kind of shocked" herself and had "no intentions" of doing it. Sykes married a woman named Alex in 2008.
In a Tweet
Though she did not Facebook it like Robin Roberts, Raven-Symon
é used another social media tool in one of the coolest coming outs ever. After the Supreme Court overturned The Defense of Marriage Act, the 27-year-old comedy actress from TV's "That's So Raven" Tweeted, "I can finally get married! Yay government! So proud of you." For the girl who played Olivia on "The Cosby Show," Raven came out as a member of the LGBT community without directly saying "I'm gay" or taking it to a specific newspaper or press release. She told the press she wasn't planning on getting married, but was simply excited by the fact that now she could legally put a ring on the woman she loves.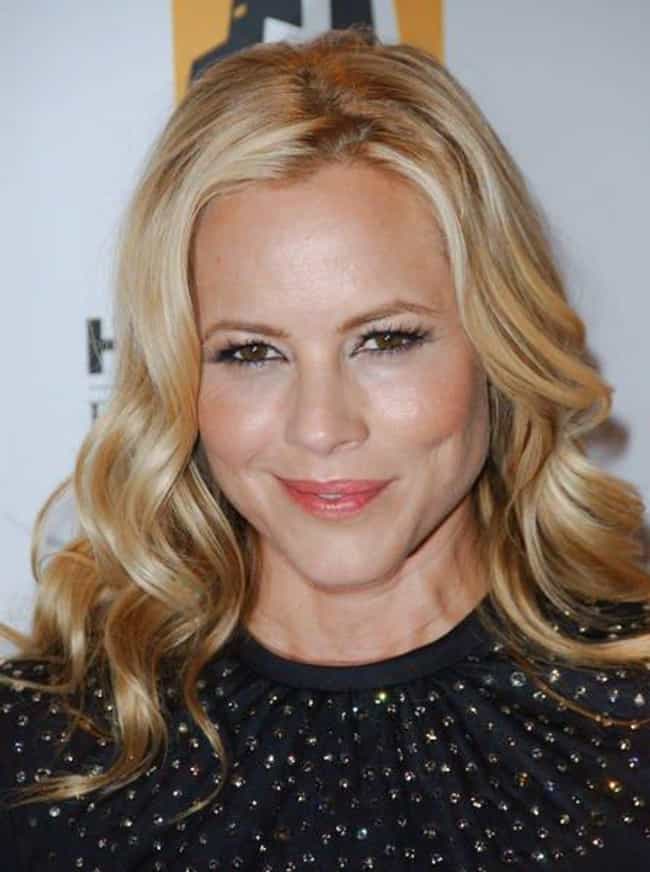 In an Essay
What is a classier way to come out as a lesbian than an essay in
The New York Times
? Maria Bello, star of shows like "Prisoner" and movies like "Thank You for Smoking," wrote an absolutely awesome piece that showed her abilities as a writer and not just an actress. In the 2013 article entitled "Coming Out as a Modern Family," Bello opened by describing the conversation she had with her 12-year-old son about her love life. She went on to say more than just "Maria Bello is a gay actress" (in fact she never really said anything close to that), but rather
posed intellectually stimulating questions worthy of the newspaper, like "Can my primary partner be my sister or child or best friend, or does it have to be someone I am having sex with?"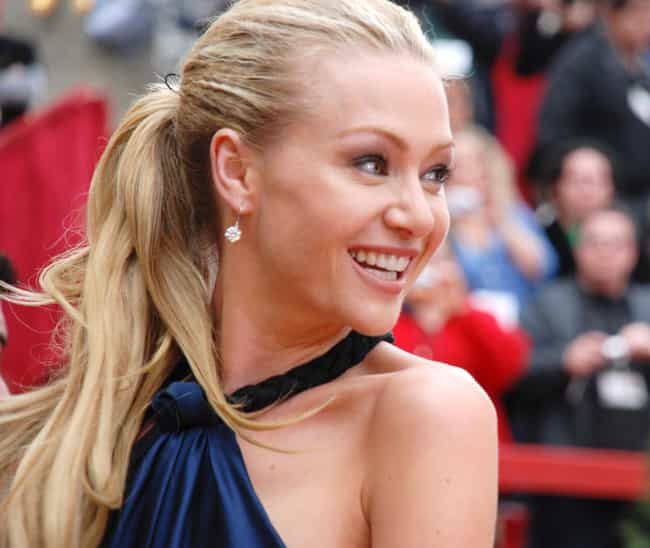 On a Magazine Cover
Lance Bass famously had the words "I'm Gay" over his face on
People
magazine, which was bold and awesome for sure. But Portia De Rossi, Ellen DeGeneres' wife and the star of "Arrested Development," however, put her face on the cover of a different magazine,
The Advocate
. What was also so cool about her coming out was her pride yet humility. "I've had my years of being not open, many years of it," she said in the 2005 interview. "It's an honor for me to do this; it's just nice to be asked." She discussed how she had initially had the stance of never denying it, but that she had a "very long and difficult struggle with [her] sexuality." De Rossi, now Portia DeGeneres, has since appeared on "Better Off Ted" and "Nip/Tuck."