In honor of "Mad Men's" starlet Jessica Pare and her distracting set of chompers, here's a list of the absolutely hottest women who happen to have a dental structure that most would consider unattractive. If you're not into "bad teeth" and feel like these girls have teeth that resemble when you're winning at that clown game you play with a skeeball cannon at arcades, then this list isn't for you. If you're into "women," then it definitely is, because all these girls are hot as hell despite their obvious flaws… OM NOM NOM NOM!
This list includes celebrities with crooked teeth. For example, Anna Paquin teeth, Avril Lavigne teeth, Vanessa Paradis teeth, and many more!
Jewel
Here's a Jewel quote that shows she's pretty down to Earth from a time when being eco-friendly probably wasn't as "cool" and celebrities were more honest: "People think I'm some kind of hippie. I don't even recycle."
Jewel, whose last name is Kilcher, for those of you who haven't had posters of her on your wall, is one of the most talented singer/songwriters of our time and gave us some of the most memorable late '90s hits like "What If God Was One of Us?" "Dreams," "Who Will Save Your Soul," and other songs on that Lillith Fair compilation you got for free but probably threw out.
Either way, she has been featured on a lot of magazine covers, viral videos, TV appearances, and everywhere else, showing off her pearly white fangs in a way that only she can. The greatest part about Jewel is that not only is she a regularly pretty undeniably hot chick, but she owns her flaws like a car bought with lottery money.
Jessica Paré
Jessica Paré, also known as one of the stars of the newer seasons of "Mad Men," took charge of the season and stole the hearts of absolutely everyone in the audience. Not only was she the everywoman, attainable, self-conscious, and an adorable receptionist, but she ended up becoming quite a major character in the last season.
Obviously, there's still more that needs to be seen from this gorgeous woman, as her career is just (really) starting out, but one thing that she is well aware of, and that the audience probably noticed, is her incredible overbite, as well as the poor state of some of her "Halloween Mask" teeth. Of course, in the '60s, dental care wasn't the best thing in America, so it plays really well on the show, but her teeth aren't in great shape, as they are uneven and stick out when she opens her mouth.
Kirsten Dunst
Kirsten Dunst has been in our sights ever since she starred in 
Interview with the Vampire

. She showed us how hot and awesome she could be in the 

Virgin Suicides

 and then through movies like Sam Raimi's 

Spider-Man

 series, 

Eternal Sunshine of the Spotless Mind

, 

Crazy/Beautiful

,

 Elizabethtown 

(and other movies where she hops around in her underwear) she proved how hot she could be and why she deserves her status as a star.
BUT, everyone that dislikes the way she looks has one thing to say: her teeth suck. Well… once again… would you really deny this?
She brings life to any role she's in and really knows how to play that girl that you thought you had a chance with in high school. Plus, she's an awesome looking girl, so busty, awesome in pictures it really forces you to think "well… who the hell would be looking at her teeth anyway?"
Avril Lavigne
Avril Lavigne has notoriously bad teeth, even though she's one of the most beautiful little people on the planet. Not only that, but she's also one of the most popular. Did you know that for YEARS, that's right YEARS, she had one of the top five most viewed videos on YouTube? It was for that song "Boyfriend." Even though that is an abomination of nature and she started out trying to be punk when she really was the antithesis of it, she's still one of the most eligible women in Hollywood. She's an international star and hundreds of thousands of (probably foreign) dudes have her plastered all over their walls.
Anna Paquin
Honorable mention to the beautiful Rachel Bilson, for almost coming in 10th.
Anna Paquin, as seen in her "True Blood" sex scenes from the last few seasons (click here to see stills/video of all of them [you're welcome]), is one of the most well-proportioned and beautiful women on Earth. An Oscar winner and a child actress who actually didn't go off the deep end, there's a lot to say about her talent, achievements, and character as a human being and as an actress… but that Grand Canyon she has in between her two front teeth is insanely distracting.
Not to say that both you and I wouldn't hit that like we were sexually insecure males who didn't know how to channel our rage correctly, but the fact remains that she has an absolutely horrible set of front teeth that she, in interviews, she has even been quoted as saying "I will never fix my teeth."
So there, you have an example of how her teeth look like two individual pieces of white corn glued, miraculously, to her mouth. But here are pictures of her being one of the hottest girls you will ever see despite that because you know if she walked up to you at a party and you had at least one beer in you (or even none) you would 100% go for it because honestly, we've all done worse:
Anna Paquin, your teeth aren't so great, but that's why you're on this list. Because you're insanely attractive talented and wonderful anyway.
Now, Hilary Duff doesn't have the worst teeth in the world, which is why she's further down on this list, but she's definitely one of the girls on this list that kind of brought it upon herself. A teen queen of the Disney Channel during her pubescent years, she starred in a show called "Lizzie McGuire" until she broke out of that mold and started starring in more adult roles, like her role in the "hit" movie 
Agent Cody Banks

 starring the kid from "Malcolm in the Middle."
Here are a few pictures of her looking… with teeth the size of Easter Island stone heads, or small, individual, toddlers:
And now for showing you that even though she had those teeth, we would all bend over backwards to buy her a slice of pizza (or a car):
An, unfortunately, not great picture that shows off Miley's smile (and kind of tells us why she subjects all of us to so much Duckface): SMILE!
Melanie Brown (AKA Mel C AKA Sporty Spice)
No offens(c)e to anyone British out there, but someone in the Spice Girls having bad teeth really isn't a huge surprise, but as one of the biggest pop culture icons of the last 20 years, as well as a sex symbol back when dudes were still forced to listen to boy bands to get laid, Melanie Brown must rank somewhere on this list.
She was the most tomboyish of the Spice Girls, but often had a certain quality about her that made you believe that she could beat the s**t out of you and that that would be awesome. You would conquer Baby Spice, Ginger Spice would show you new things that might scare you, Posh Spice would be a dead fish (but hey, still better than a blowup doll – keep in mind these were days before Real Dolls), Scary Spice would be lively but above average, but as the least-attractive Spice Girl, Sporty, would rock. Your. F**king. World.
And here are more recent pictures:
Tattoo'd, hot and next to and showing off her assets.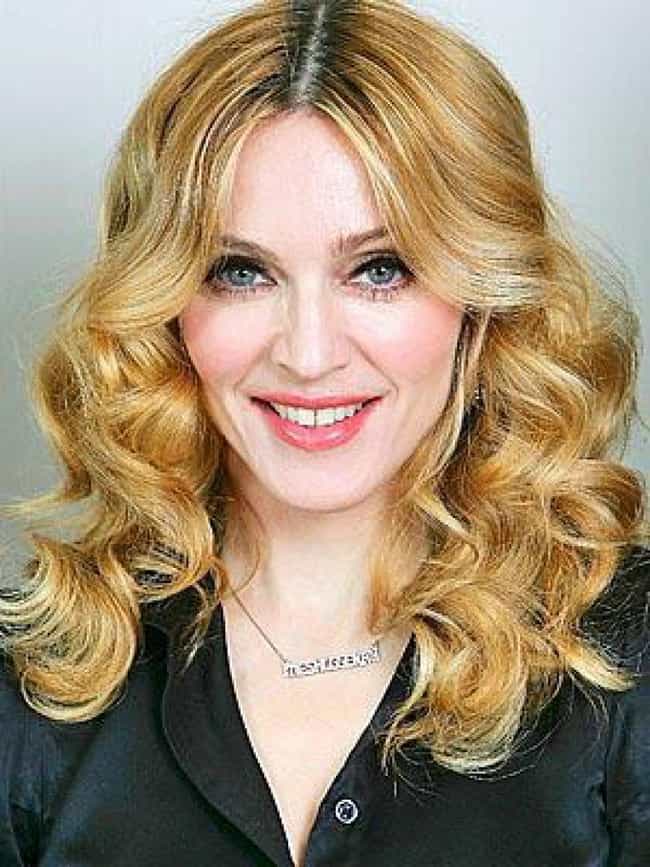 Madonna was one of the foremost sex symbols of the last 30 years… and the whole time she had a notoriously separated set of front headlights (turn signals?)
This material girl made millions during her peak in fame (which continues during her still sold out concerts), but she never really did anything about that enormous, puts-Anna-Paquin-to-shame gap in between her ivory chompers.
Eve Myles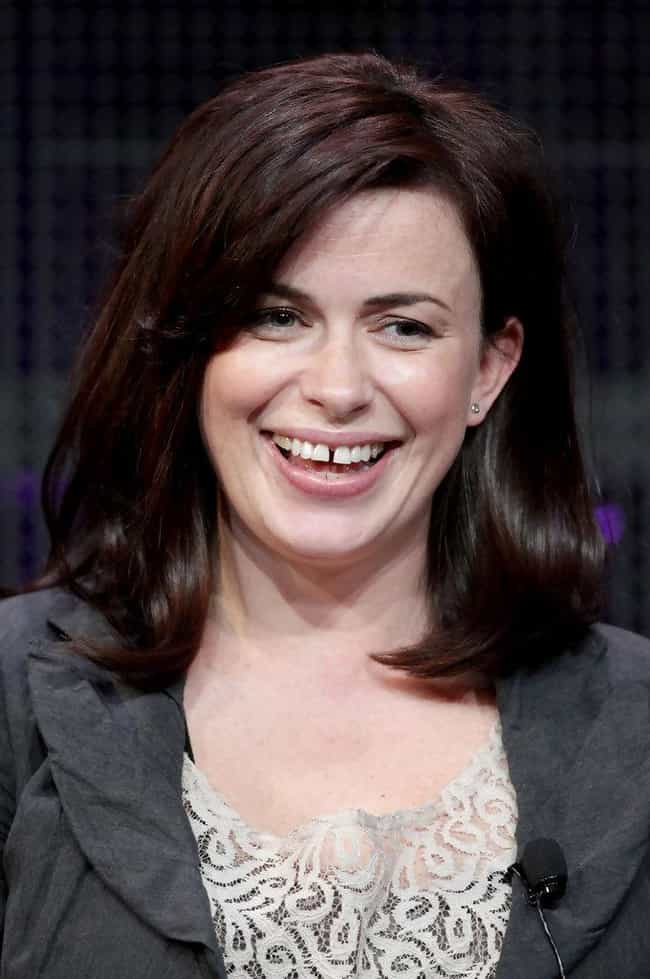 Eve Myles plays the lead character in an insanely popular British show called "Torchwood" (which is a spinoff of the show "Doctor Who," which is basically the UK's "Star Trek" and has been running for decades.) She plays the everywoman on the show who fights off the alien menace with a smile… a kind of a distracting smile, but a hot one nonetheless.