It's not unusual for no-name actors to have their scenes cut from major motion pictures; it happens for a variety of reasons: sometimes, the scene is deemed unnecessary, whereas other times, the script calls for a last minute rewrite. So, if you've ever wondered if it's just starving actors that get their scenes cut, it turns out the answer is no.
There have been countless instances of some of the most famous actors of our time winding up on the deleted scenes reel of some of the best (and worst) movies of recent years. Below, are 20 instances of famous actors whose scenes were deleted from movies. 
Jena Malone – Batman v Superman: Dawn of Justice
In an effort to cut down 2016's 
Batman v Superman
 to a (still lengthy) two-and-a-half hours, director Zack Snyder had to cut large parts of his epic superhero
film
– including 
Jena Malone's entire role
. When news of her casting first broke in 2015, it caused quite a stir as fans tried to figure out if she would be playing an iconic hero like Batgirl or Robin. Theatergoers may never know… unless they get the extended, R-rated director's cut on DVD, which features scrapped scenes and Malone's role. Although Snyder says she is neither Batgirl or Robin.
Kevin Costner – The Big Chill
Kevin Costner was cast as the dead character, Alex, in 
The Big Chill
, but all of the scenes that he shot are absent from the final version of the feature.
Uma Thurman – Savages
Uma Thurman taped scenes for the gritty Oliver Stone drama 
Savages
. She was originally set to portray the mother of
Blake Lively
's character, but her part was eventually eliminated from the
film
.
Andy García – Dangerous Minds
Andy Garcia was cast as
Michelle Pfeiffer
's love interest in 
Dangerous Minds
, but the scene was deemed totally unnecessary to the film.
Sarah Michelle Gellar – Funny Farm
The "Buffy the Vampire Slayer"
actress
was cast in the 1998 Chevy Chase film 
Funny Farm
, but all of her scenes were cut from the final draft.
James Gandolfini – Extremely Loud and Incredibly Close
The late, great James Gandolfini was scheduled to appear in 
Extremely Loud and Incredibly Close
, but his scenes were ultimately removed from the picture. The "Sopranos" star was cast to play a love interest to
Sandra Bullock
's character, but the scenes never saw the light of day.
Liv Tyler – Everyone Says I Love You
Steven Tyler's progeny shot scenes for the Woody Allen film  
Everyone Says I Love You
, but her scenes did not appear in the final cut. Tyler played the love interest of Lucas Haas, but her scenes were eliminated from the film.
Eric Stoltz – Back to the Future
Eric Stoltz was originally cast as Marty McFly in 
Back to the Future
, but when Robert Zemeckis determined Stoltz was wrong for the part, the director cut his scenes and reshot the film with
Michael J. Fox
.
Tobey Maguire – Life of Pi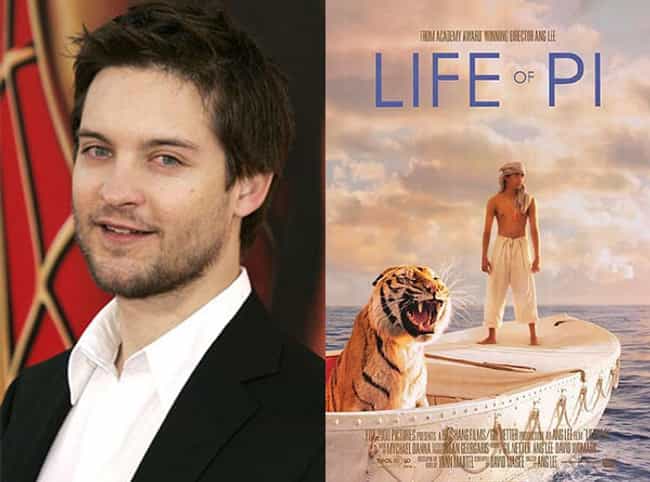 Tobey Maguire had his scenes deleted from 
Life of Pi
 since the
actor
was "too famous." The film's director, Ang Lee, felt that Maguire was too well-known for the bit role in which he was cast. Maguire would have played a journalist interviewing Pi as an older man.
Angela Bassett – Mr. & Mrs. Smith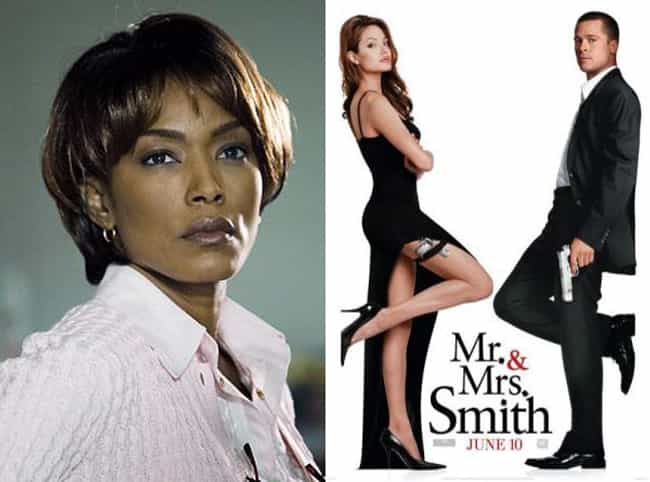 Angela Bassett had her scenes cut from 
Mr. & Mrs. Smith
, but her voice is still audible in the final version. You can hear her in a scene where Mr. Smith is being given instructions on his next mission from his boss (Bassett).
Chris Cooper – The Ring
American Beauty
's Chris Cooper shot an opening and closing sequence for 
The Ring
, but his scenes were left on the cutting-room floor.
Ashley Judd – Natural Born Killers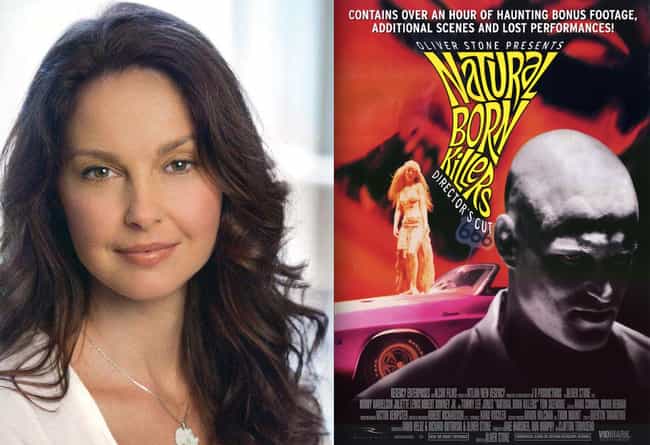 Ashley Judd was originally part of the big-name cast associated with Oliver Stone's  
Natural Born Killers
. Judd played one of the many victims of the film's psychotic leads, but her nine-minute sequence was deleted from the final version of the film.
Sienna Miller – Black Mass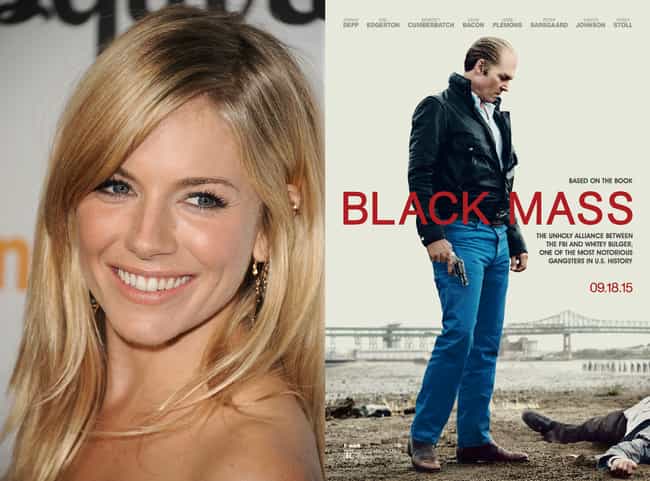 Black Mass, a 2015 film about the life of Boston mob boss Whitey Bulger, was supposed to star
Johnny Depp
(as Bulger), with Sienna Miller playing Bulger's girlfriend, Catherine Greig. However, during the editing process, Miller's role was completely cut from the film, in order for director Scott Cooper to narrow the scope of the story.
Mickey Rourke – The Thin Red Line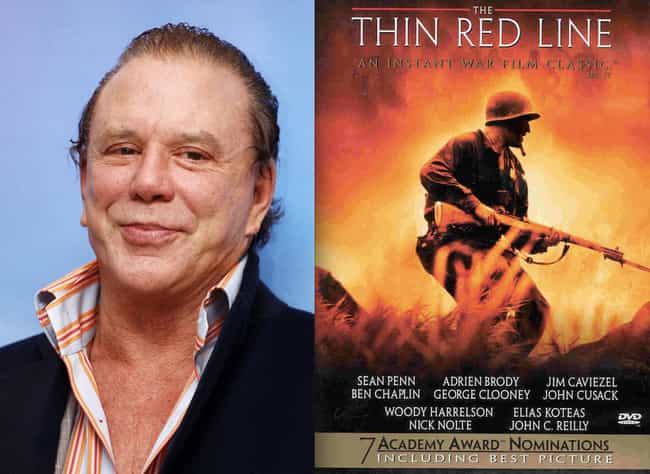 Mickey Rourke is one of several recognizable actors that had their scenes eliminated from 
The Thin Red Line
. Rourke is reportedly still bitter about it after all these years.
Mick Jagger – Fitzcarraldo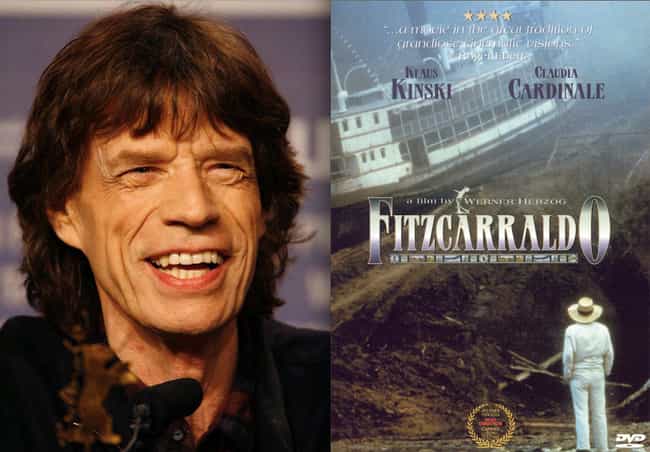 Mick Jagger's scenes were completely eliminated from  
Fitzcarraldo

 when the film had to halt production and start over from the beginning. 
The Twilight
actor
had his scenes cut from the film 
Vanity Fair
, in which Pattinson played Reese Witherspoon's son. Years later, he went on to play her love interest in 
Water for Elephants
.
James Van Der Beek – Storytelling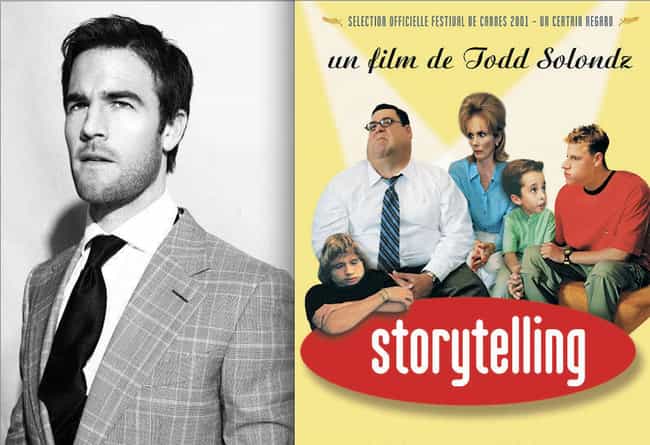 The actor's scenes were cut from the 2001 film 
Storytelling
. Van Der Beek shot scenes for an arc where he portrayed a gay football player, but his scenes did not make the feature.
Michelle Monaghan – Syriana, Unfaithful, Constantine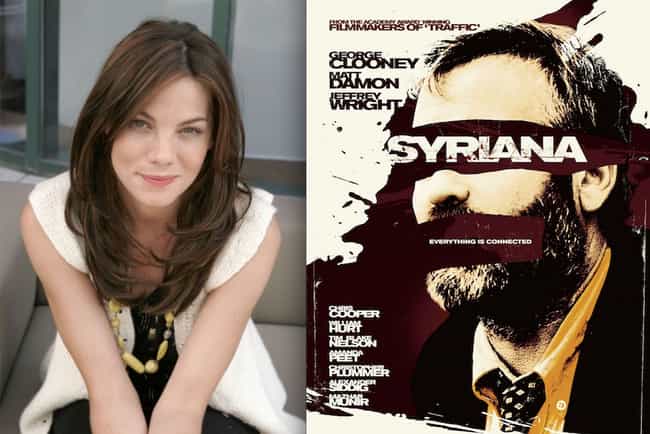 Michelle Monaghan was slated to appear in the George Clooney film  
Syriana
, but her scenes were ultimately removed. Monaghan also experienced a similar fate in the Richard Gere film 
Unfaithful
 and the supernatural horror film  
Constantine
.
Skeet Ulrich – Cursed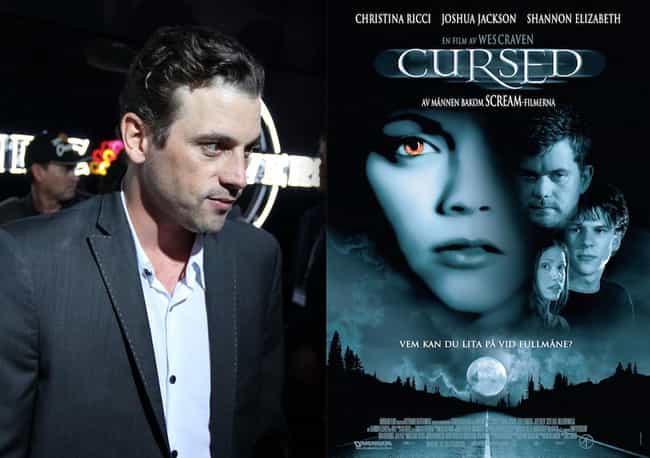 The 
Scream
 star was cast in a primary role in the Wes Craven film 
Cursed
 but had all of his scenes cut as a result of a highly chaotic production process.
Ghostface Killah – Iron Man
Ghostface Killah filmed a cameo for 
Iron Man
 to pay homage to the rapper's Tony Stark alter ego. However, the cameo apparently slowed down the film and was ultimately cut.
La Toya Jackson – Bruno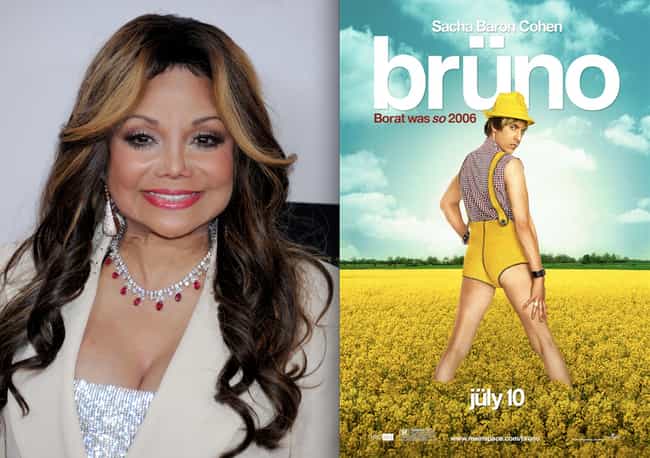 La Toya Jackson's scenes were deleted from 
Bruno
 out of respect for
Michael Jackson
's untimely death, which occurred in close proximity to the film's theatrical release.
Michael Biehn – Terminator 2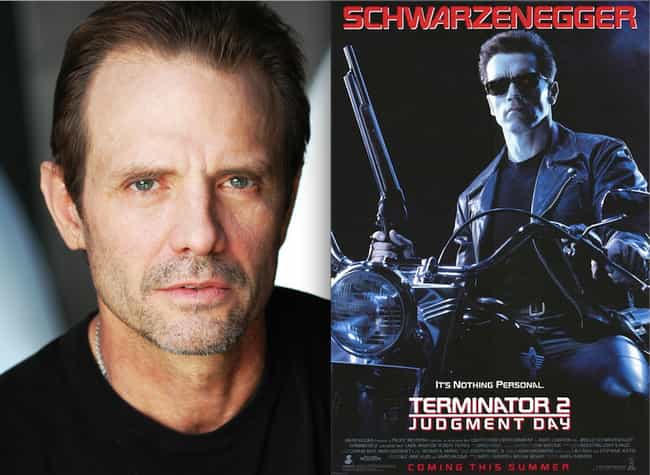 Michael Biehn was supposed to appear in 
Terminator 2
 via a dream sequence that related to his appearance in the first film, but it was cut from the theatrical release. Biehn's segment in the second 
Terminator
 film is available as part of the director's cut.