The derogatory term "gold digger" is generally used to refer to a woman who is perceived to chase after a man––especially an older man––solely based on his wealth and status. The term was catapulted into the popular consciousness when rapper and singer Kanye West released his 2005 hit song of the same name. Its history stretches far before 2005, however, and is shown to have originated as early as the 1920s. Some sources claim that the term was coined to refer to Peggy Hopkins Joyce, an American actress, model, and dancer popular in the early-to-mid twentieth century.
While the term has traditionally been used in reference to women, many men throughout history could fit the speculative definition. In Hollywood especially, short-lived marriages between younger men and their older wives––however slight the age disparity may be––are often thought to be conniving "cash-grabs" on the part of the husband. Though the true legitimacy of any marriage or relationship is practically impossible to know for anyone not directly involved, below are listed some of the most notable supposed male "gold diggers."
Frédéric Prinz von Anhalt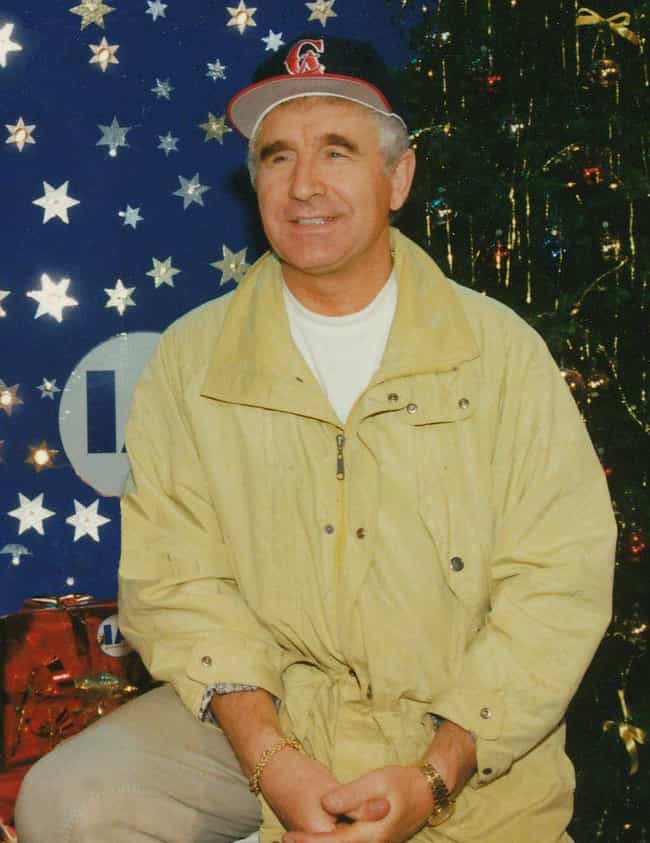 Prinz von Anhalt, born Hans Robert Lichtenberg in Germany, rose to economic prominence when he was the subject of an adult adoption by Princess Marie-August of Anhalt, of which she conducted thirty-five in total. Following the adoption, Prinz von Anhalt was royalty by surname alone, though this distinction meant little in the context of his successful entrepreneurial career. In 2018, he came clean about his past, admitting that he swindled his way to a fancy title.
At 39 years old, Prinz von Anhalt met actress Zsa Zsa Gabor, who was 26 years his senior. The pair married four years later, although Prinz von Anhalt later admitted to marrying Gabor not for love but for "friendship"—a friendship that allowed numerous and shameless extramarital affairs.
Alfonso Diez
v
The Duchess of Alba made international headlines in October, 2011, when she married Alfonso Diez, a civil servant 24 years her junior, at the age of eighty-five. The Duchess, who has an estimated net worth ranging from $800 million to $4.7 billion, has repeatedly claimed that she was "alone in [the] project [of her marriage]," and that their marriage was out of love, despite what her six children might contend. The quirky, twice-widowed Duchess even signed over much of her estate to her children prior to the marriage, while Diez renounced any claim to the Alba estate.
Raffaello Follieri
v
The handsome Italian real estate developer Raffaello Follieri was revealed to be an embezzler who misappropriated a $50 million investment from billionaire Ronald Burke, as well as the Roman Catholic Church, in 2008. Before the scandal broke, Follieri was well-known for being the then-boyfriend of famed acress Anne Hathaway.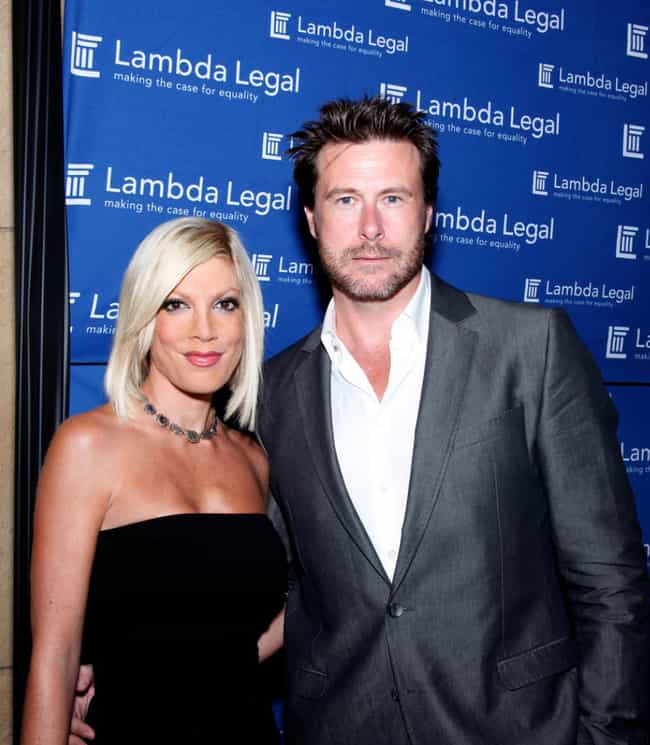 When McDermott met actress Tori Spelling on the set of Mind Over Murder, he was a struggling actor who was married and in the process of adopting a child. After meeting Spelling, however, he left his wife of over ten years and married Spelling in a private Fiji ceremony in 2006. While the Spelling inheritance is approximately $500 million, Tori's share is only $800,000––a fact that only partially quelled rumors of McDermott's perceived ill intentions.
Helg Sgarbi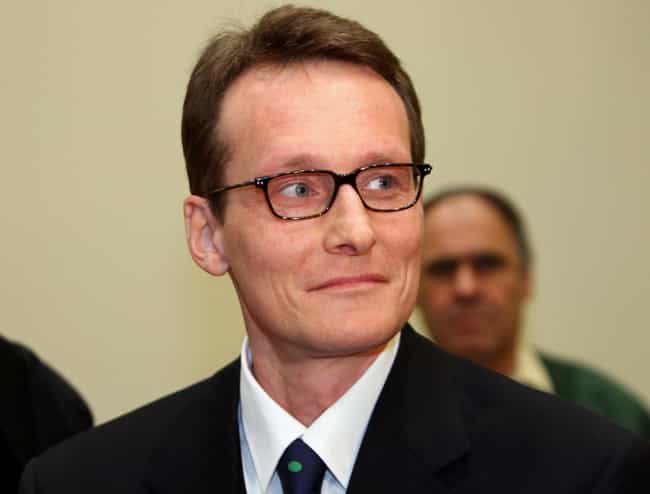 Former Swiss investment banker Helg Sgarbi gained much of his fortune when he extorted money from Susanne Klatten, the heiress to the BMW fortune whose net worth is estimated to be around $8.5 billion. Sgarbi blackmailed Klatten with videos of their sexual encounters, demanding millions of Euros in compensation. After swindling an additional $6 million from Klatten by feeding her a fabricated mafia horror story, as well as extorting several million Euros from three other seduced victims, Sgarbi was sentenced to six years in prison.
Kris Humphries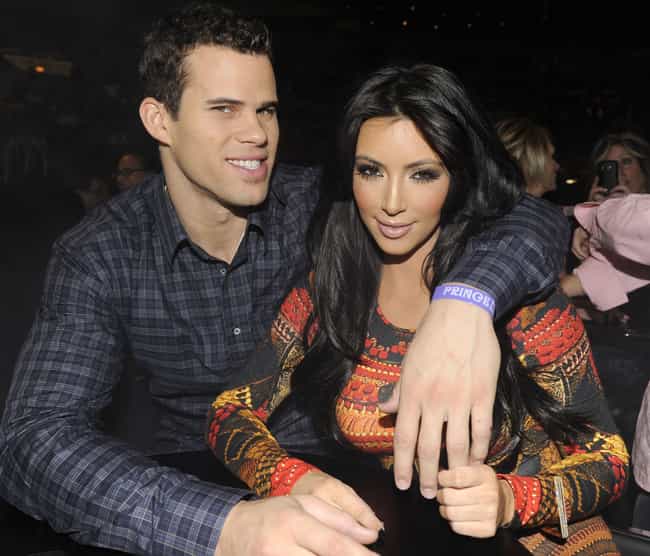 Although Kris Humphries is a successful pro basketball player in his own right, he is perhaps even more widely known for his 72-day marriage to pop culture superstar Kim Kardashian.
The young NBA player dove into a whirlwind romance with the reality TV star that included countless media appearances, tabloid covers, and an outlandish fairy-tale wedding that allegedly made the high-profile couple $18 million. Although the Kardashians forced Humphries to sign a prenup prior to the televised matrimonial ceremony, he may have profited off of the union regardless thanks to numerous tabloid and E! deals.
Kevin Federline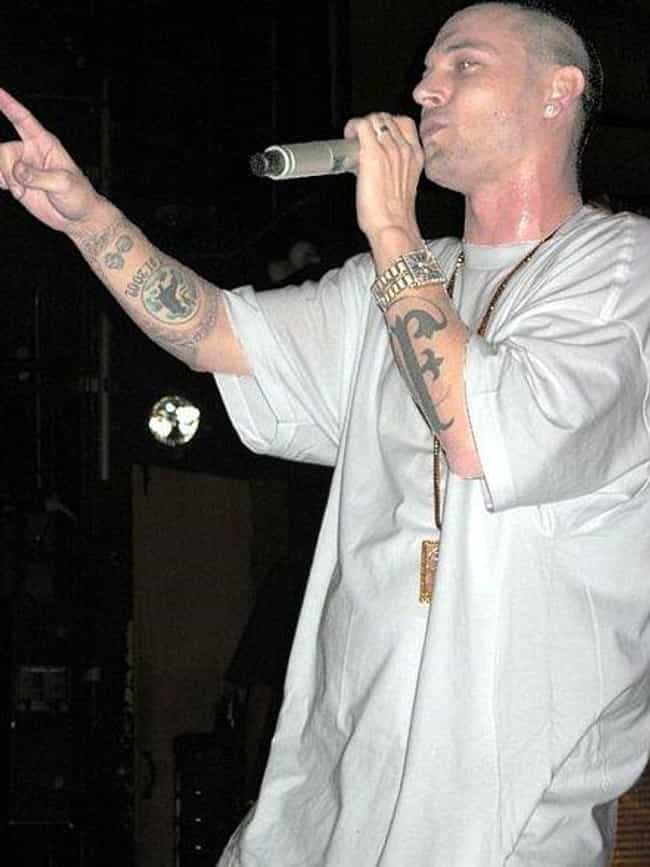 Kevin Federline has been a back-up dancer, rapper, model, and reality star over the course of his career. One of his most famous titles, however, is that of pop star Britney Spears's former lover.
After splitting with longtime beau Justin Timberlake, Spears's decision to start a relationship with Federline was a game changer in the pop star's wildly successful career. While their marriage and divorce––all of which took place over two years––might have been Spears's mental tipping point, Federline emerged from their split unscathed and with custody of their two children. He also received $20,000 a month in child support and a spot on the new Australian reality show, Excess Baggage.
Rossano Rubicondi
v
In 2008, Olympic athlete-turned-hotel millionaire Ivana Trump married Rossano Rubicondi, an aspiring celebrity 24 years her junior. Although the pair spent $3 million on a wedding, insiders claimed their brief marriage was only a publicity stunt from its inception.
Rubicondi, who some believed to be fame-obsessed, had an agreement with Trump to use the marriage to kick-start his career, and it did––shortly after the wedding, Rubicondi was asked to be on an Italian reality show. According to inside sources, Rubicondi was esctatic:
"All he's ever wanted to be is famous and sleep with a ton of women, and he got all that from the reality show. He's huge in Italy right now. He's bragging to anyone who'll listen about all the hot girls that want him. He hasn't spent a night alone in ages."
Russell Brand
Comedian, actor, and writer Russell Brand has been an international star since the mid-2010s, although one of his most substantial claims to fame may be his marriage to singer Katy Perry. The couple, who divorced in 2011, claimed they experienced love at first sight when Perry filmed a cameo for Brand's comedy, Get Him to the Greek, in 2009. A subsequent flirty exchange at the 2009 Video Music Awards ensued, and the pair was soon married, although they would separate after only 14 months.
After serving Perry with divorce papers on December 30, 2011, Brand stated that he would "always adore her," and that they would "always remain friends." Since the couple didn't sign a prenup, Brand received half of Perry's $44 million income.
David Gest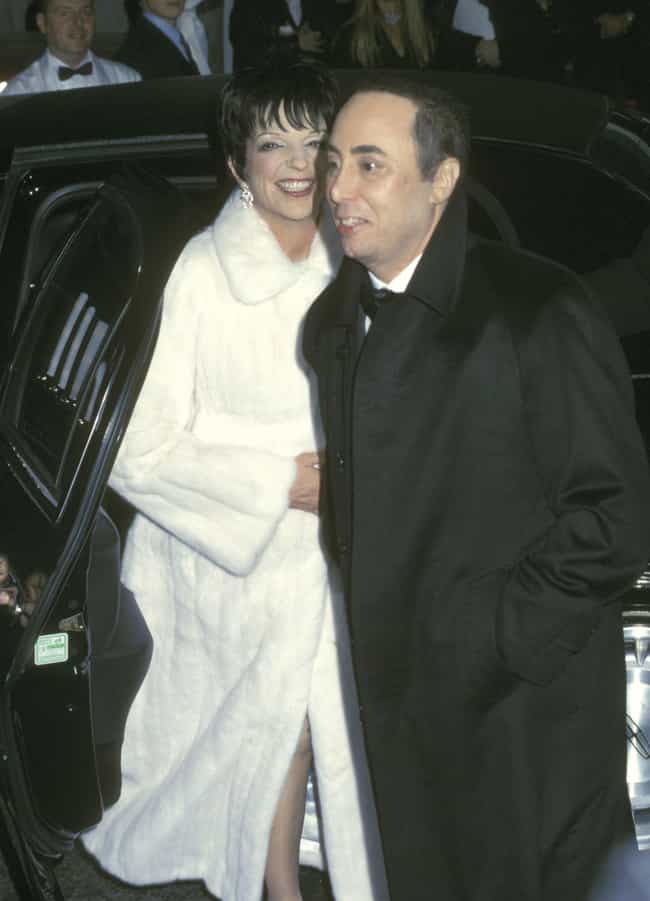 Before his passing in 2016, David Gest's professional titles included concert promoter and music producer, though most knew him as Liza Minelli's ex-husband. The pair's memorable wedding in 2002––which featured Michael Jackson as the best man and Elizabeth Taylor as the maid of honor––unfortunately culminated in divorce two years later. Gest sued Minnelli for $10 million in damages, citing physical abuse from Minnelli.
Claus von Bülow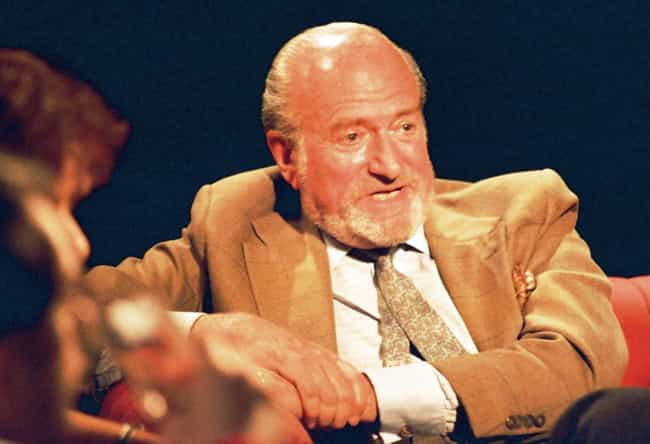 German socialite Claus von Bülow was entangled in a messy murder investigation after his wife, Sunny Crawford––an heiress with a $75 million net worth––was found unconscious in their home. Von Bülow was accused of first degree murder, with the probable intent of seeking Crawford's fortune; however, after five years in prison, two appeals, and several lawsuits, von Bülow was acquittedonce he renounced Crawford's wealth.
Casper Smart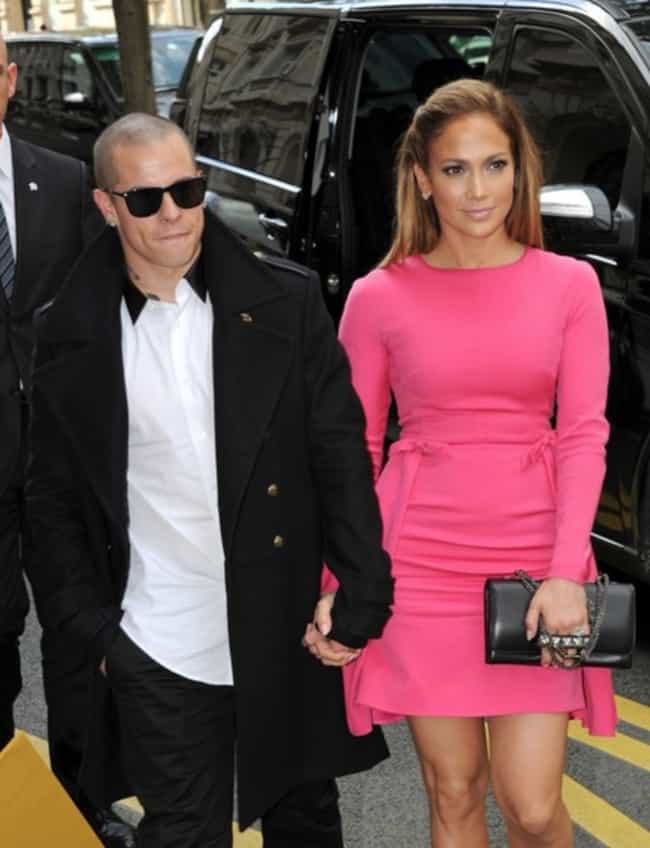 Singer Jennifer Lopez shocked the nation when she dumped her husband of seven years, Marc Anthony, for one of her backup dancers, Casper Smart. Seventeen years her junior, Smart was promoted to the position of Lopez's choreographer and was receiving $10,000 in weekly allowances––this pattern ended, however, when a scandal erupted in which Smart was revealed to be cheating on Lopez with transsexual model Sofie Vissa. The scandal eventually led to the split of Lopez and Smart in 2016.
Guy Ritchie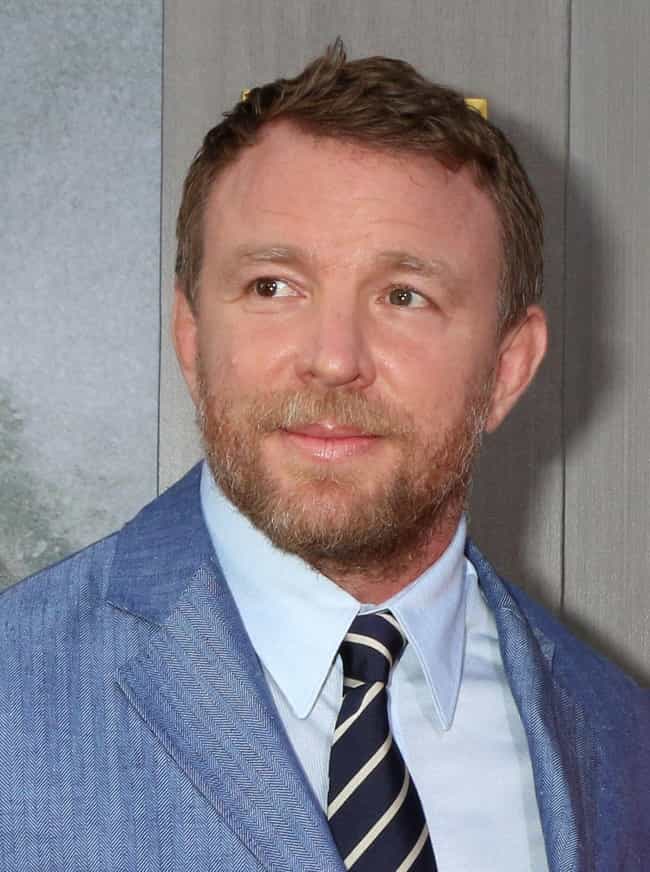 Though Guy Ritchie is known as a filmmaker, his ex-wife, singer and international superstar Madonna, made him a much wealthier and more widely known celebrity than he may have ever been on his own. Ritchie and Madonna––who have a ten-year age gap in her favor––were married for almost eight years and had two children together. The couple finally split in 2008, and Ritchie received between $10 million and $92 million in the resulting settlement.