Porn stars and presidential elections aren't exactly a combination you'd expect to read about at the same time. But time and time again, this 2016 election has proven that just about anything can happen. Believe it or not, porn stars are very political. And whether these aspiring presidential candidates want their endorsements or not, plenty of porn stars have been happy to loudly and proudly support their favorites. According to some recent polls and interviews, Bernie Sanders and Donald Trump hold the highest approval rating among members of the adult film industry. An unconventional career definitely calls for an unconventional politician. It appears as though this year, the porn star community has opted for the anti-establishment vote. Although Sanders and Trump hold relatively equal grips on the adult film vote, more porn stars have been publicly speaking up for Trump.
Perhaps more so than ever, porn stars have been coming out of the woodwork to express vocal support for Donald Trump. What it is about the businessman-turned-politician that gets adult film stars hot and heavy is up for debate. But I think we can all assume his playboy lifestyle and uncensored soundbites are in sync with certain values of the adult film industry. However, an argument can also be made for the opposite, in that Trump's treatment of subversive and non-traditional subcultures (as well as women in general) would not be to the porn industry's benefit. Nonetheless, here are some notable porn stars who happen to also be Trump supporters.
Jenna Jameson
Although fans were surprised, Jenna Jameson's long history of conservative politics isn't anything new. The adult film actress previously supported Mitt Romney in his run against President Obama in 2012. Jameson made her support of Trump known via Twitter when she got into a heated exchange with some (former) fans.
In one tweet, Jameson even said she'd "be happy to be compared to @realdonaldtrump."
Amy Lindsay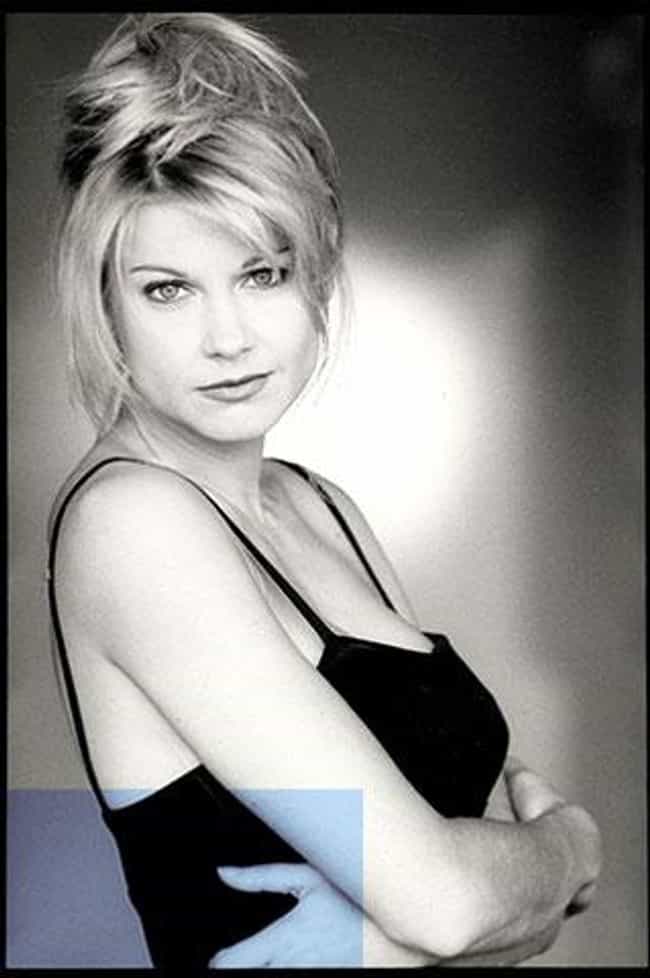 Amy Lindsay is a retired adult film actress. But the former porn star made headlines after an ad she appeared in for the Cruz campaign was quickly pulled following the revelation of her past career. Lindsay ultimately got the last laugh when she publicly endorsed Trump following the controversy. Lindsay, who starred in films such as Confessions of a Lap Dancer, had this to say about Trump: "I like what he stands for. I think people are really attacking him and lying about him, and I kind of know how that feels. He's the front-runner but he's also kind of, especially in this last week or so, become kind of an underdog."
Franziska Facella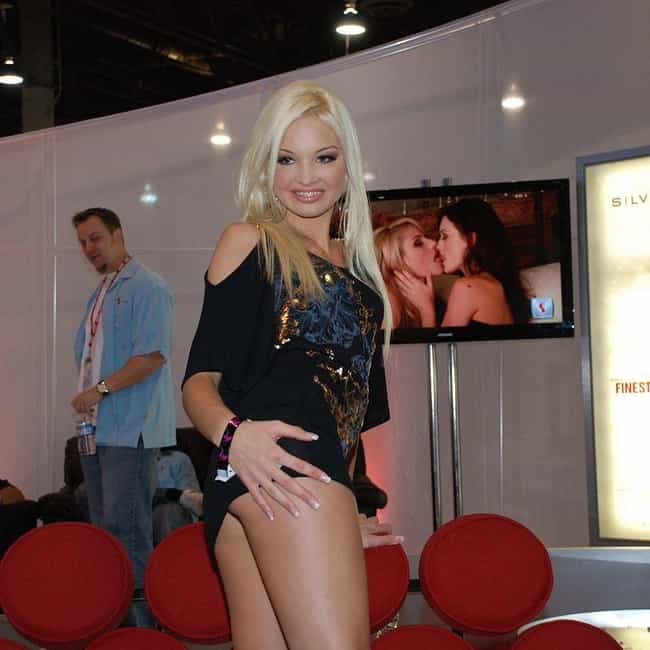 In a video series called "Ask a Porn Star," popular adult film actress Franziska Facella was asked who riles her up… at the polls. According to Facella, Trump "just says it how it is and he gets things done!"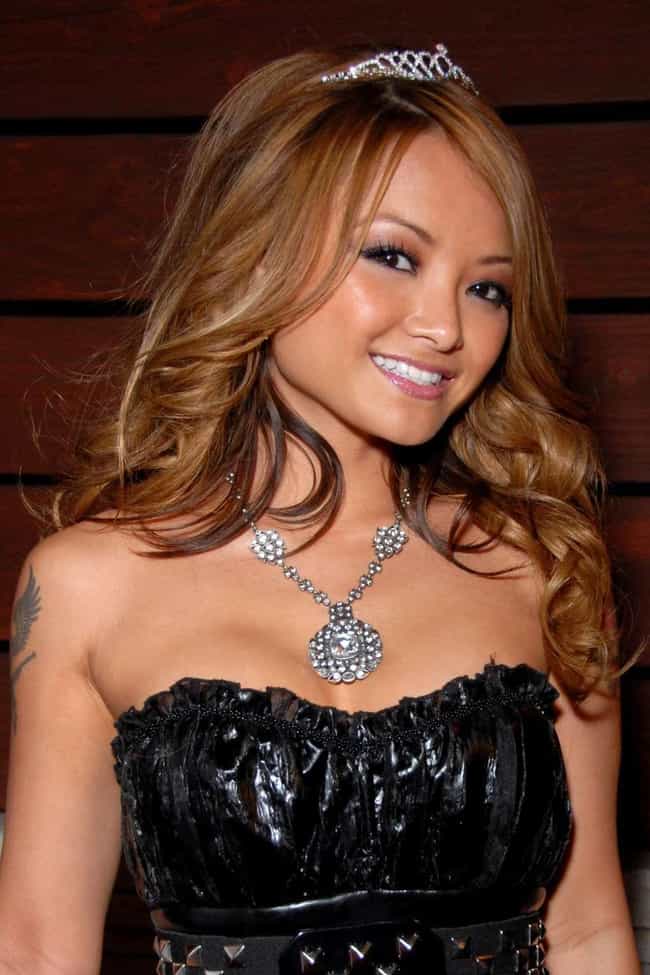 Nude model, dimension-hopper, and the Illuminati's number-one most wanted Tila Tequila has been incredibly outspoken when it comes to her support for Donald Trump (among a handful of other things). Tila had this to say about Trump: "I think that [he] is someone who is refreshing, new, and very honest, and that is something we need right now in our country. Everyone else is recycling the same story and I think Donald is something new and speaks to the people more."
Besides her active promotion of Trump via Twitter, Tila has also advocated for the new Nazi regime she is hoping will follow his potential election.
Dick Chibbles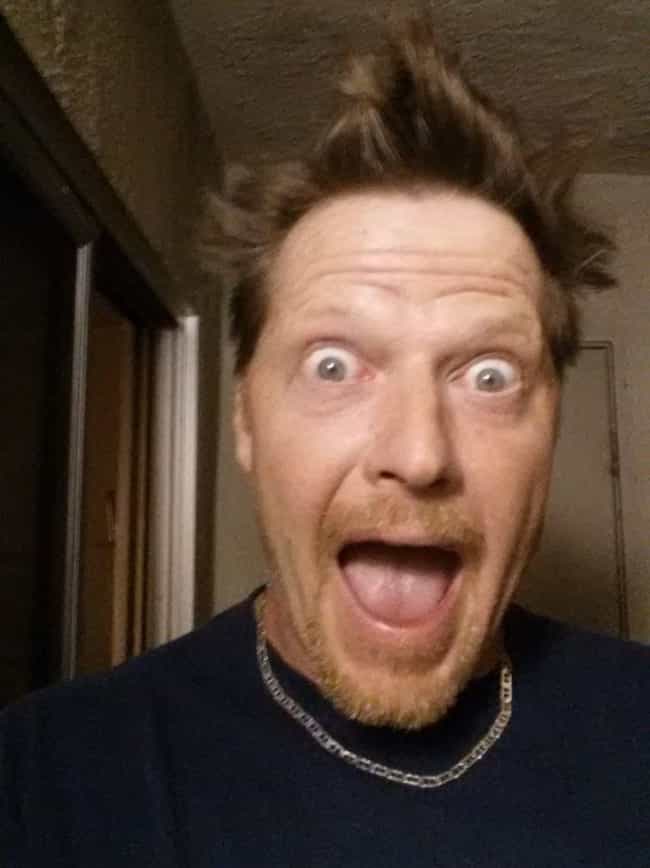 Not only is Dick Chibbles a Trump supporter, but he actually also played Trump in the porn parody Donald Tramp—The XXX Parody. Surely a dream come true for such an unwavering Trump supporter, Chibbles remains a fierce defender of the orange-faced politician he portrayed in a moving performance anyone would want dedicated to them.
On Donald Trump, Chibbles said: "he's the voice of Americans. He doesn't candy coat shit like 99 percent of all these other candidates, which is what America needs… They're all the same corporate entity. Whereas you got Trump, he doesn't need money, he doesn't need contributions, he actually genuinely cares. I mean, he's feeding his ego, too, but he cares."
Jesse Jackman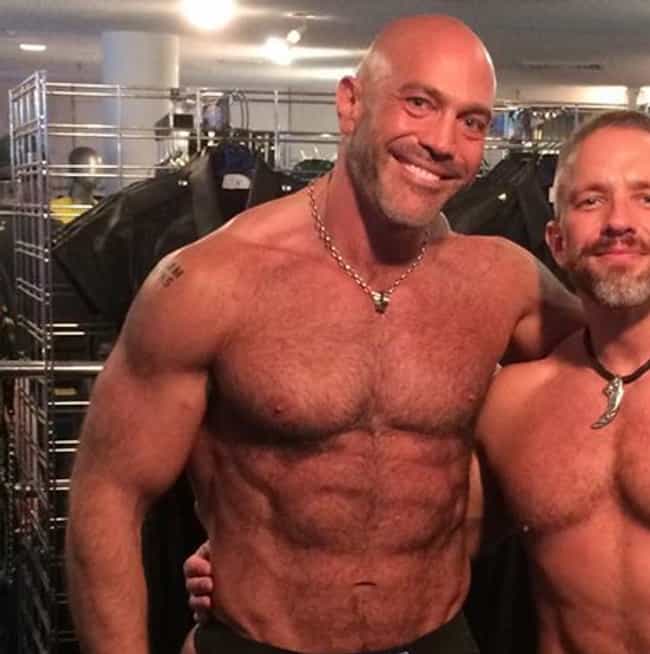 Jesse Jackman is a popular gay porn star, and somehow also an avid Trump supporter. The adult film
actor
made his position known in a blog post he penned for the 
Huffington Post
. Before you start pondering how a gay porn star could be for Trump, there's a twist to Jackman's position (no pun intended): Jackman believes that Trump's "polarizing" behavior would clear the path for a Democratic nominee.

He wrote
: "no matter what you think of him, one thing's for certain: Donald Trump is a polarizing figure who is not just divisive across liberal and conservative lines, but within the Republican Party itself. Which is exactly why on March 1. I'm voting for Donald Trump."
Kenna James
In the "Ask a Porn Star" series, Kenna James was also asked who she'd be slipping a vote for at the polls this year. James agreed with her colleague, Facella, and voted Trump. She said: "I believe [he] is somebody that will actually take charge. I want a businessman instead of a politician in the office. I've seen where the politicians have gotten us and it's not a good place."
Gabriella Paltrova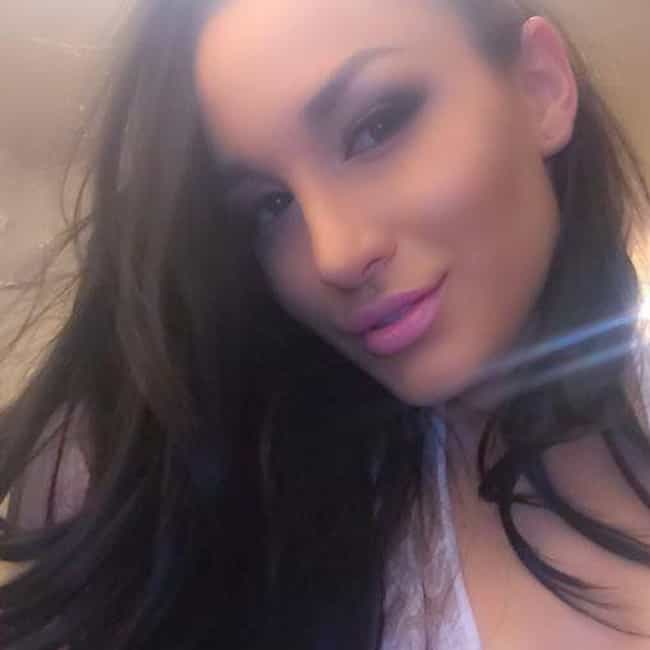 Gabriella Paltrova also appeared in the " 
Ask a Porn Star
" YouTube series and shared that she is pro-Trump, listing his businessman entrepreneurship as a motivator.
Dava Foxx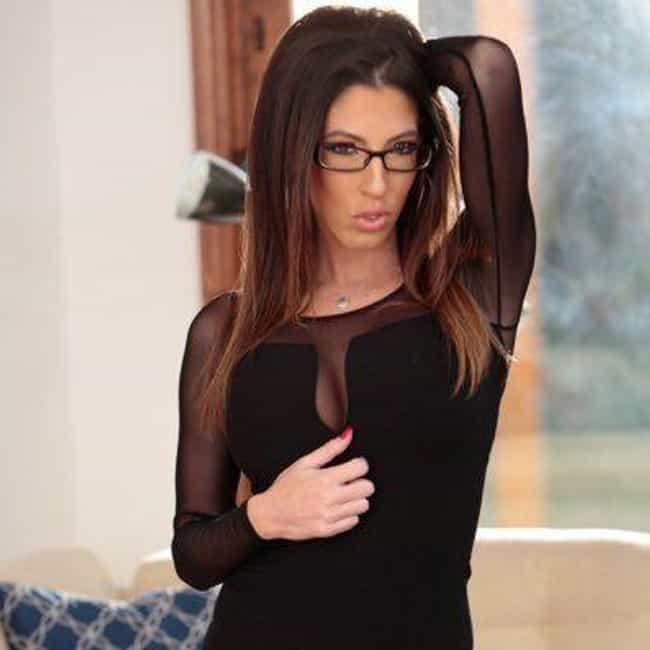 Dava Foxx, star of 
My Mother is My Lover
, agreed with Paltrova, deciding to endorse Trump. Foxx is all about the Trump Train, as well as 
Taboo Casting Calls 5.
 Foxx made her position known in the " 
Ask a Porn Star
" series.
Anna Bell Peaks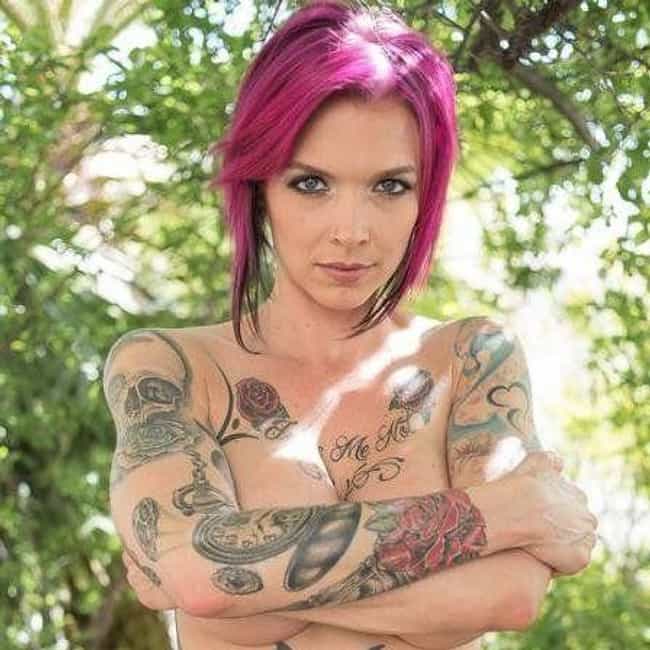 Anna Bell Peaks, star of the hit I Banged My Tattooed Step-Sister in the Ass (where you can only assume that Peaks is the step-sister), is a major Trump endorser. Probed on the AVN red carpet, she said: "I'm a Donald Trump supporter. I am a Republican. I do believe in small government, big business and he is a very  brilliant businessman. In term of who can keep the economy running, [he's] awesome."
Eva Lovia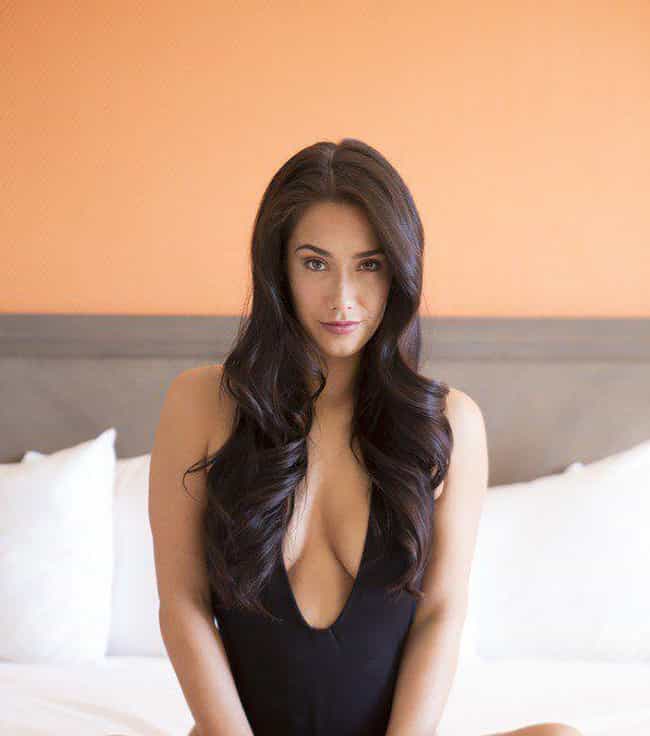 Star of some choice porn parodies, such as True Detective: a XXX parody, Anchorwoman: a XXX parody, and Kill Bill: a XXX Parody (you see where this is going), Eva Lovia is also a staunch Trump supporter, despite the haters. Asked on the red carpet of the AVN Awards (the Academy Awards of Porn), Lovia had this to say: "I hate answering this honestly  because it's not a popular vote, but it's Trump because I like my money. I'm sorry! I'm sorry! I want to keep it! Flat tax rate? Sold!."
It's not clear if feeling the need to apologize for your political beliefs is exactly a good indicator of your political values…
Amber Hahn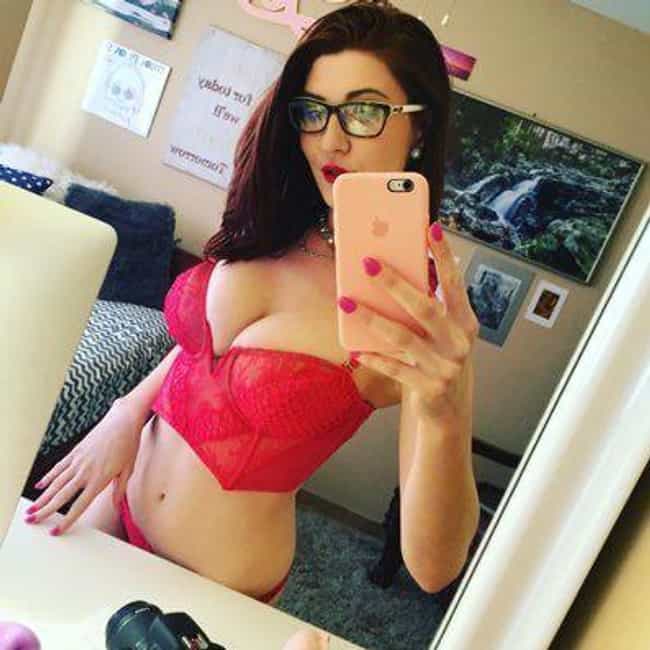 Amber Hahn is an avid Trump supporter. So much so, she courageously listed "#Trump2016" in her 
Twitter bio
. Also according to her bio, until voting day comes around, she will "in the meantime [be] filming porn xxx."
Jay Taylor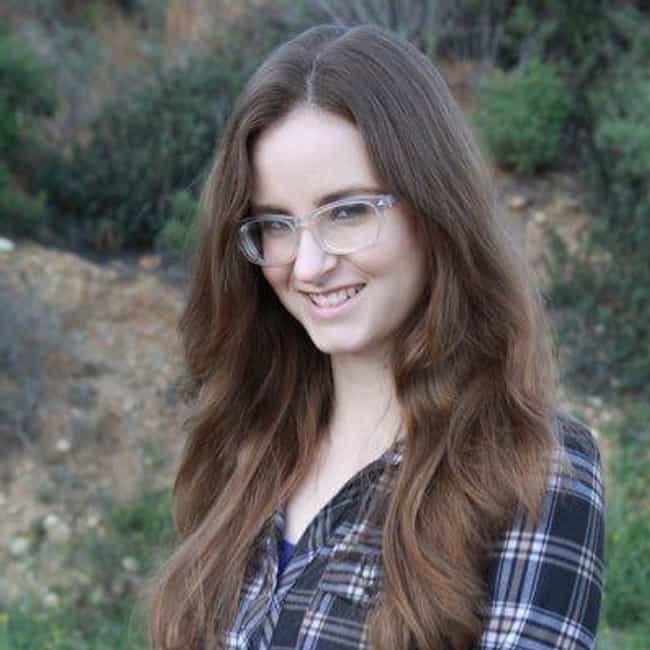 Prompted in an interview, 24-year-old porn star Jay Taylor announced that she is a Trump fan. "My view is very unpopular. I'm one of the very very very few Trump supporters in the industry," she shared. She also added that her goal is "to be as rich as Donald, and [she] can't get that by voting for Bernie."
Farrah Abraham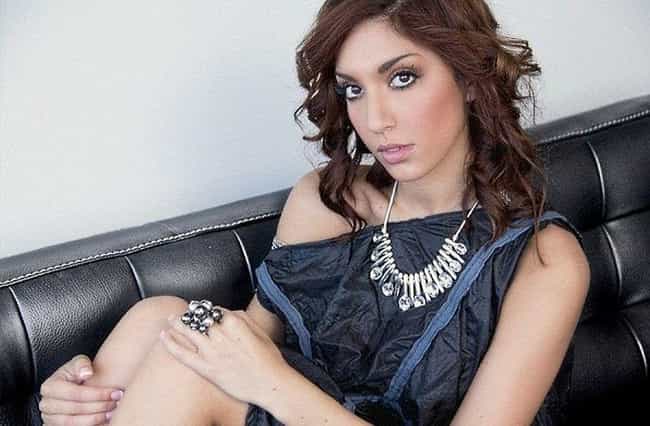 Teen mom turned adult film star Farrah Abraham hasn't made any official endorsements. And while I'm sure you are just on the edge of your seat awaiting her timely decision, you can rest assured she's likely going red this year. The actress and reality star has said that she will be voting for "someone very business-focused."
Abraham has also cited Trump's entrepreneurial fervor as a definite plus in her book. No word yet, but he seems like a shoe-in for Abraham.