So back in 1989 NBC decided to give a hot young rapper named Will Smith his own television sitcom. The Fresh Prince of Bel-Air, probably one of your favorite 90s shows, was the delightful result, and though you might think you know all their is to know about the Banks family, there are plenty of fun facts you might not have known about the series! It's time to get educated! Here are some facts from the hit NBC TV show that helped launch the acting career of Will Smith. 
These Fresh Prince of Bel-Air facts include fun trivia like where The Carlton Dance came from, who played the cab driver in the opening credits, and how many actresses played Aunt Vivian. There are also some weird facts like where the actual Fresh Prince house is located, what country the original soundtrack was released in, and what kind of shoes Nike released in conjunction with the show.
Quincy Jones Plays the Cab Driver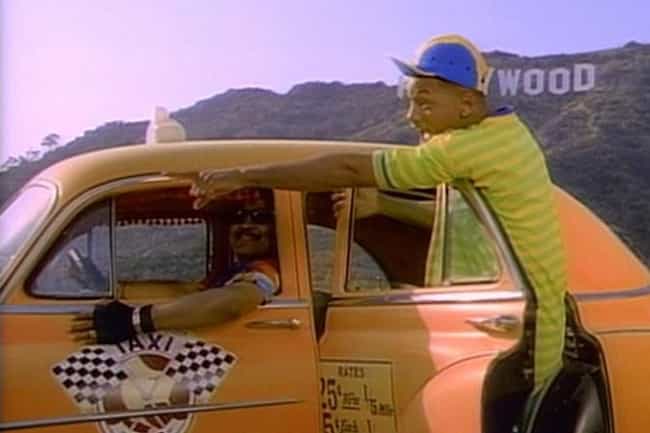 The cab driver in the 
opening credits
 is Quincy Jones, who served as the executive producer on the show.
Fans Helped Extend the Show by Two Seasons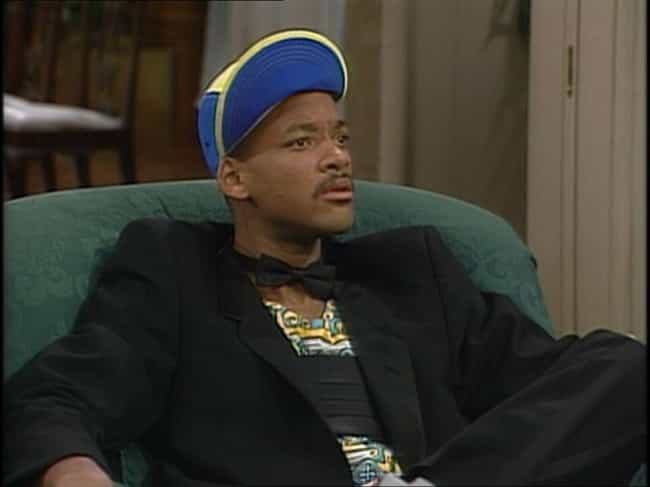 The show was originally canceled after the fourth season when Will moved back to Philadelphia. Letters from fans poured in to Will Smith and NBC persuading them to renew the show. The show ended up continuing for two more seasons.
Will Smith Agreed to Star Because of IRS Troubles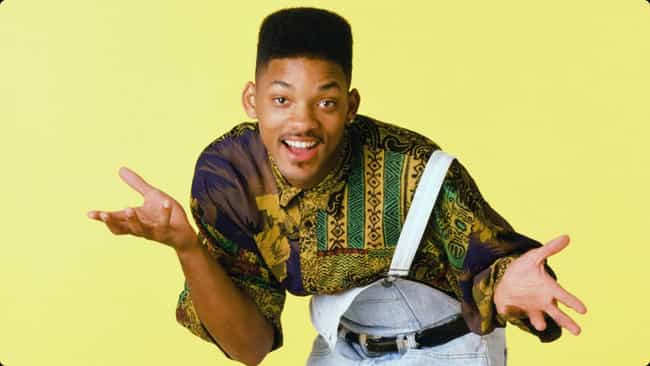 As he gained widespread fame as a rapper, Smith didn't manage his money wisely or pay enough in income taxes. He owed $2.8 million to the IRS, which seized most of his belongings, including his income. Close to declaring bankruptcy, producer Quincy Jones offered Smith the chance to star in the series. The IRS forced Smith to pay them 70 percent of his salary during the first three seasons.
The Show Won 13 Awards and Received 23 Nominations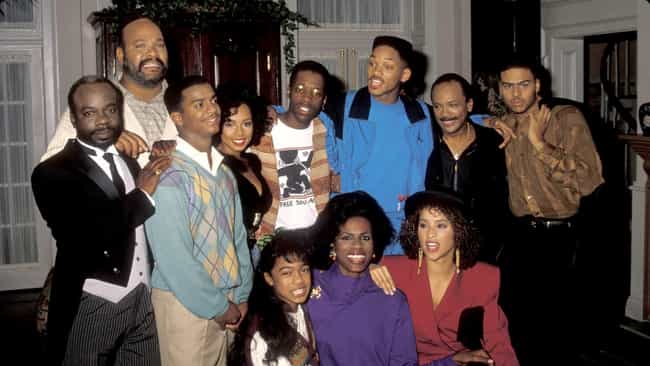 The nominations included two Golden Globe nods (one in 1993 and one in 1994) and an Emmy nomination in 1996. The show won the 1993 Image Award for 
Outstanding Comedy Series
 and a Spanish entertainment award in 1994 for Best Foreign Series.
NBC Execs Nearly Fired Will Smith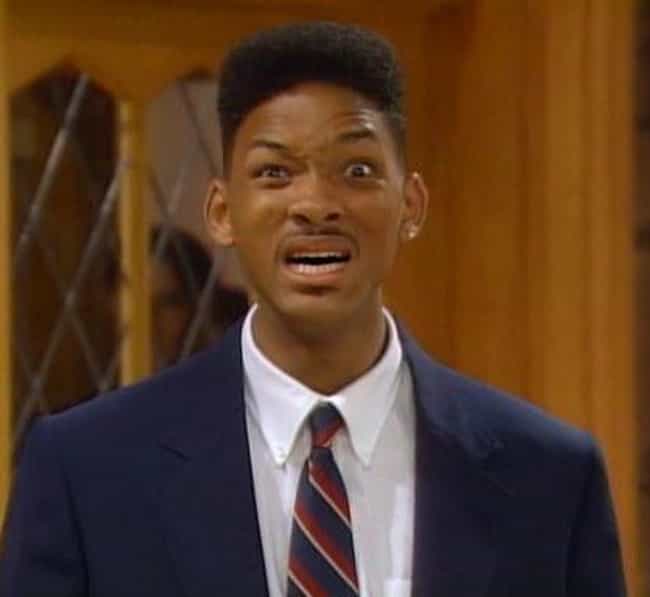 During the early seasons of the show, Smith was constantly being ridiculed for his lack of acting skills. Executives at NBC noticed and nearly fired him, however the creators and producers of the show saw strong potential in Smith and successfully convinced NBC to keep him.
Sherman Hemsley Appeared on the Show Twice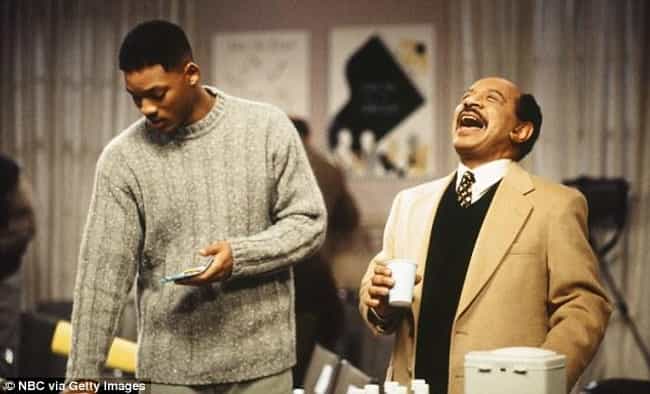 Only Four Actors Appeared in Every Episode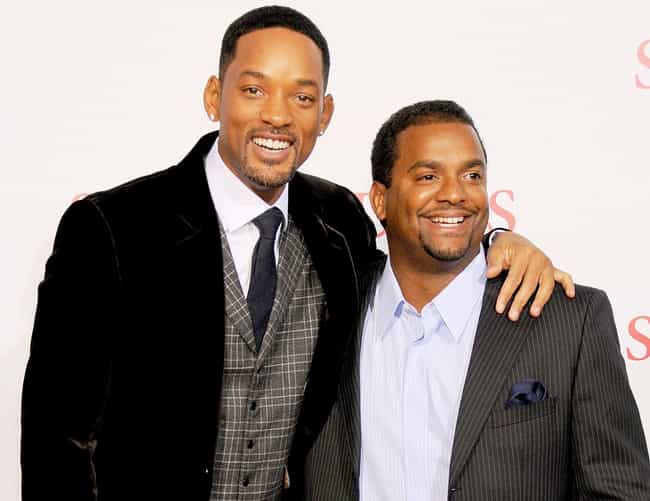 Will Smith, Alfonso Ribiero, Karyn Parsons, and James Avery are the only cast members who appeared in every single episode of the show.
Prisoners Prefer Fresh Prince over Harry Potter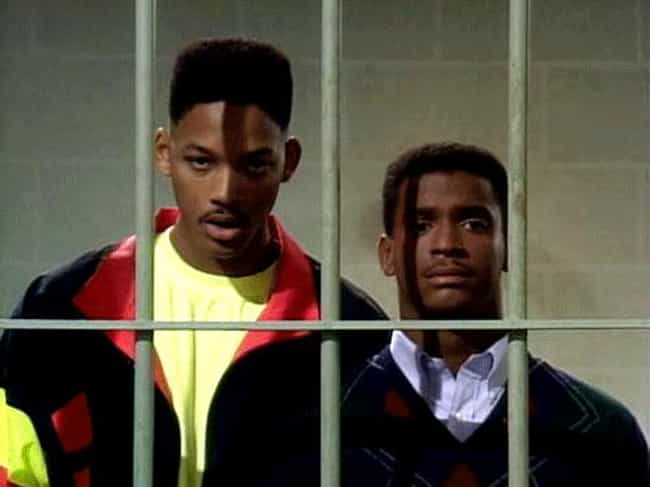 In August 2012, the 
Miami Herald
 reported that the show had leapfrogged the  
Harry Potter 
books 
as the entertainment of choice among prisoners at Guantanamo Bay.
Roseanne Was the Inspiration for More Serious Episodes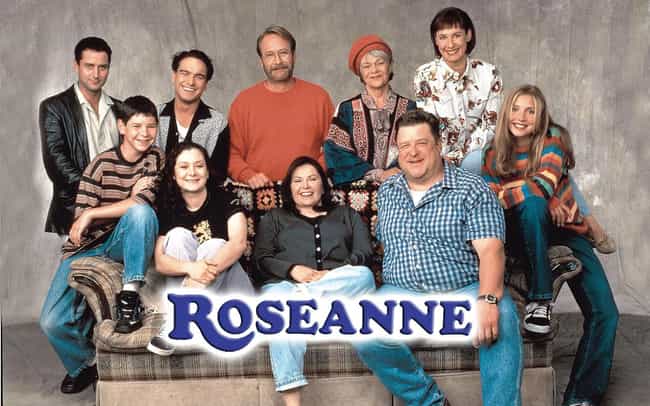 Will Smith has said that he encouraged the show's writers to write more serious and dramatic episodes after being inspired by emotional moments on 
Roseanne
.
The Name of Uncle Phil's Law Firm Comes From a Music Group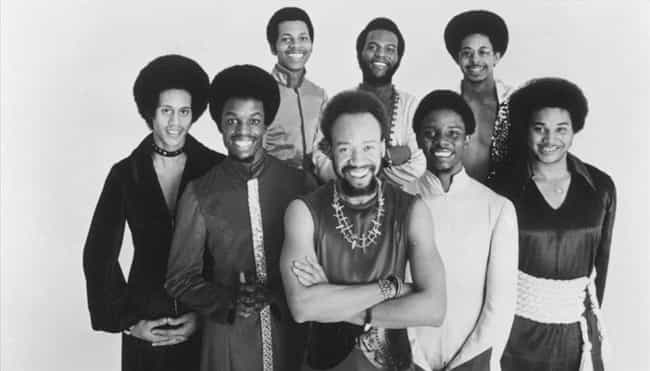 Uncle Phil's law firm is called Firth, Wynn, and Meyer which is a play on the band name  
Earth, Wind & Fire
. Executive producer Quincy Jones is a big fan of the group.
The House Seen in the Credits Isn't in Bel-Air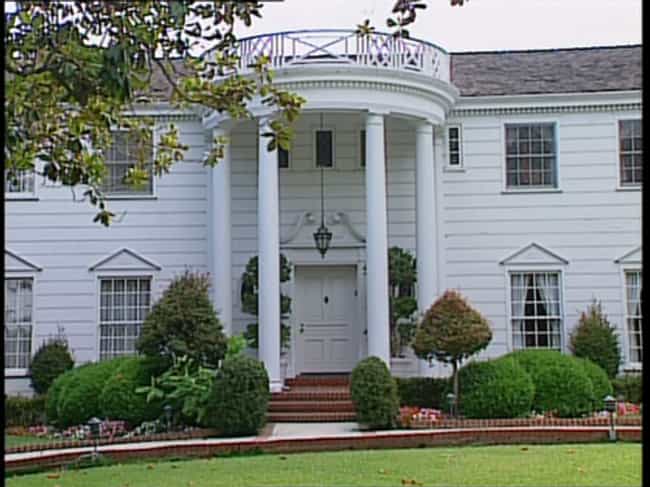 Two Different Actresses Played Aunt Vivian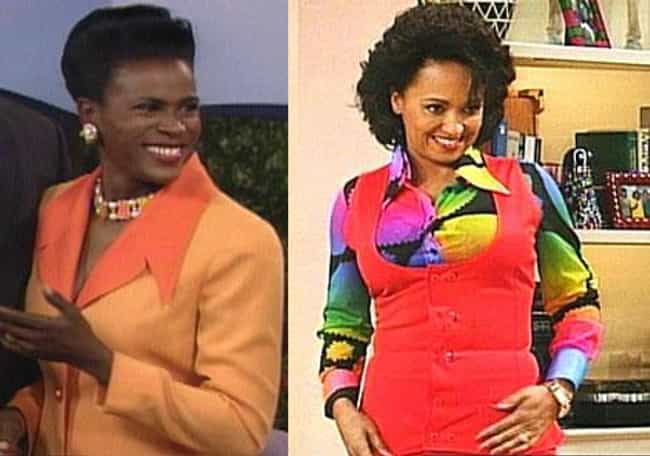 Aunt Vivian Banks was portrayed by two different actresses during the series run. Janet Hubert-Whitten portrayed the original Vivian in the first three seasons, but problems between Will Smith, the producers, and Hubert-Whitten caused her to leave the show in 1994. Daphne Maxwell Reid replaced her in the role for the final three seasons.
Geoffrey Has a Middle and Last Name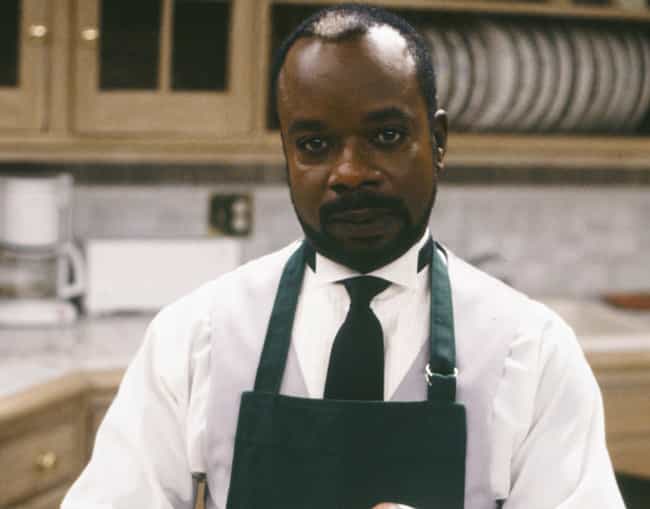 The Banks family's ever-snarky butler's full name was Geoffrey Barbara Butler.
Two Actors Had Never Heard of Fresh Prince Before Joining the Series
Janet Hubert and James Avery have said in interviews that they had never heard of Fresh Prince before they signed on for the series.
Will Isn't Really Short For William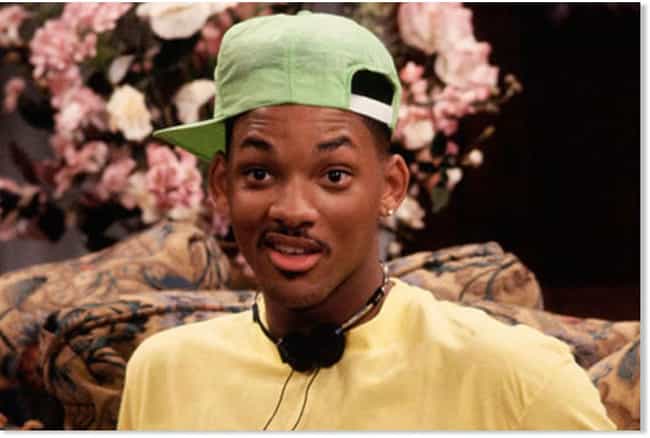 Well, on the show it was. But in real life, Will Smith's full first name is Willard.
Three Cast Members Are of Trinidadian Descent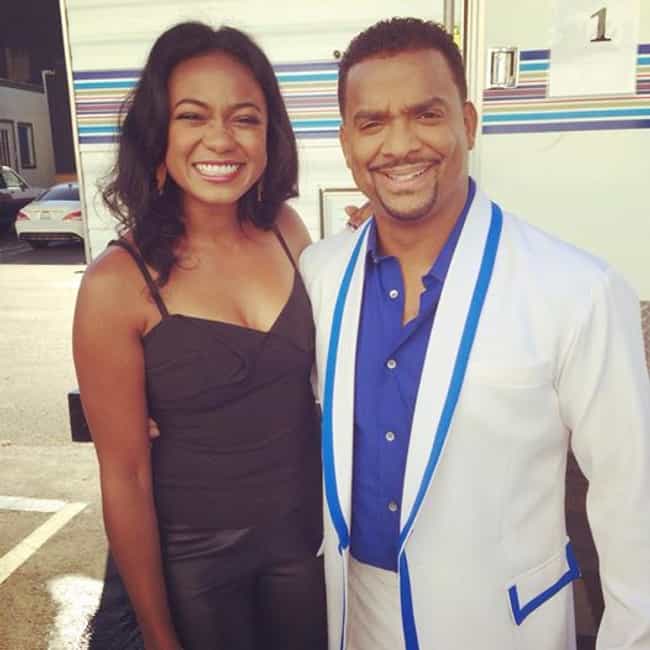 Alfonso Ribeiro, Tatyana Ali, and Karyn Parsons are all of Trinidadian decent.
Nicky's Middle Name Was Inspired by Boyz II Men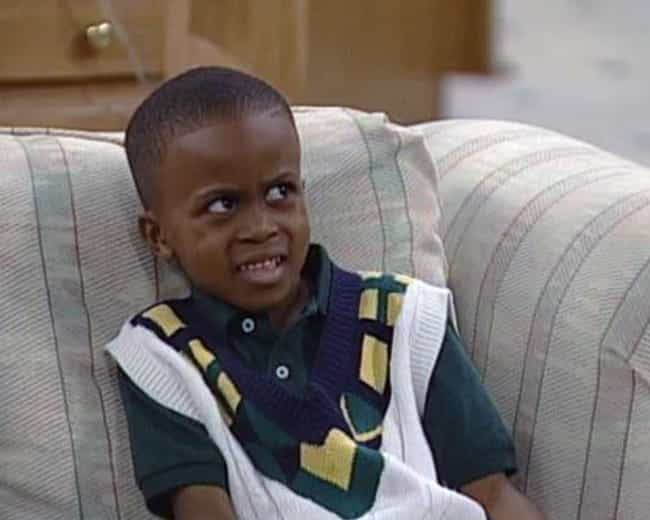 Nicky was first introduced in season three. His full name was Nicholas Andrew Michael Shawn Nathan Wanya Banks after the four members in R&B group Boyz II Men. They performed at Nicky's christening in a season four episode and their names were added to Nicky's original name: Nicholas Andrew Banks.
Will Smith and Alfonso Ribeiro Worked Behind the Camera Too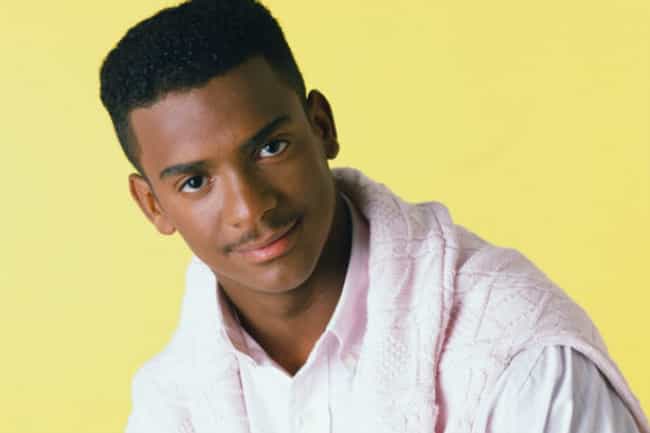 Alfonso Ribeiro directed one episode of season five and Will Smith wrote one episode for season three.
A Lot of People Helped Write the Show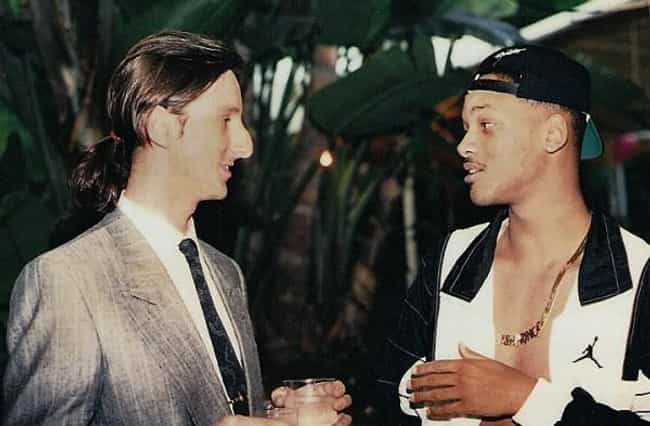 Sure, it takes a lot of people to write a long-running TV series and 
Fresh Prince
 was no exception. In total, 66 people wrote for the show over six seasons with creator Andy Borowitz and co-writer Susan Stevenson co-writing all 148 episodes. Benny Medina and Jeff Pollack helped co-write 143 episodes.
The Show Inspired a Pair of Air Jordan Basketball Shoes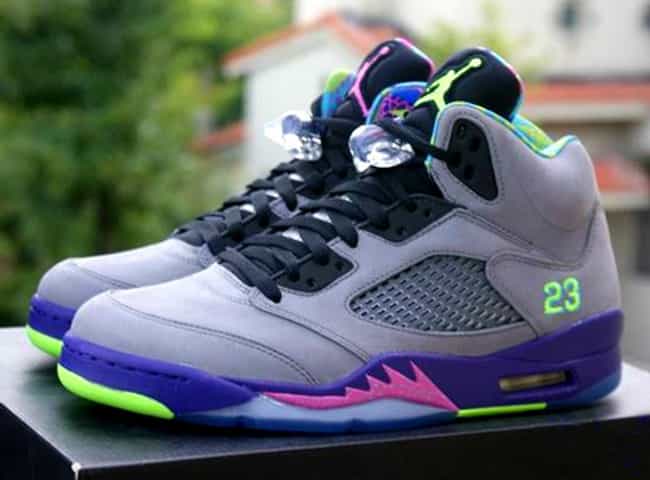 They were called the "Air Jordan 5 Bel Air" although perhaps "Fresh Prince of Bel Air Jordan 5" would have been a better name. The shoes currently retail for $600-$750 online. 
Tatyana Ali and Will Smith Were at Odds on Set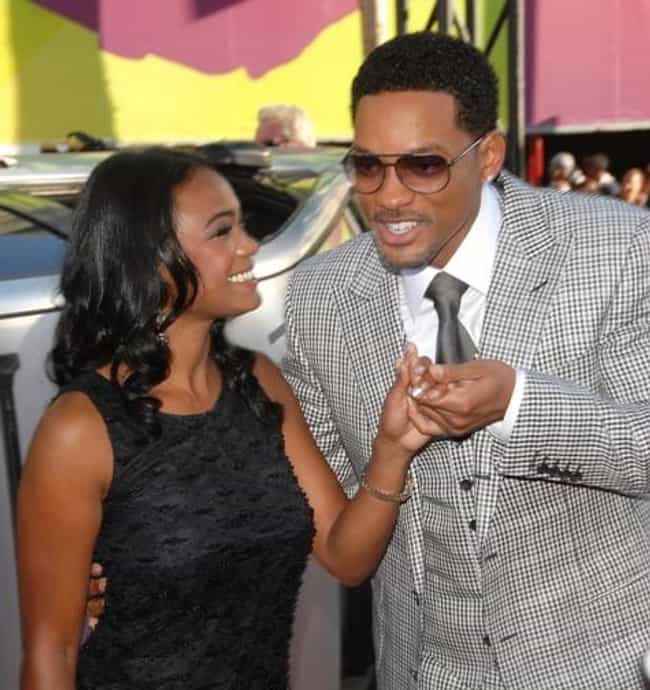 Ali was said to have been very doubtful of Will Smith's acting potential during the early episodes of the show, saying that he constantly messed up his lines. Because of this, there was always a slight tension between them while on set.
The Original Soundtrack Was Only Released in Holland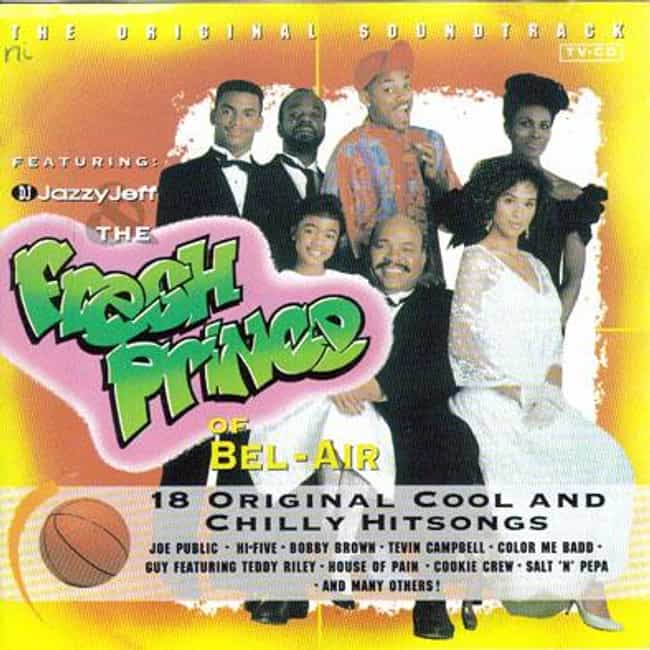 The CD soundtrack was originally only released in The Netherlands where an extended remixed version of the title song hit number three on the singles chart there in 1992. Thanks to the Internet, the song is now available online.
Will Smith's Future Wife Auditioned to Play His Girlfriend
Jada Pinkett Smith auditioned for the role of Lisa on the show, but was told she was too short for the character.