Even the rich and famous get fed up sometimes. It's understandable that Hollywood stars get annoyed when paparazzi get in their faces, but you'd think they'd be a bit more patient when they have encounters with fans. Unfortunately, some of these famous people were apparently jerks even before they were famous. These are the rudest celebrities according to fans.
Fan stories about rude and mean celebrities can be pretty shocking. Consider the case of A-list actor Christian Bale, who has reportedly made children start bawling. Musician Morrissey has nothing but ill wishes for people who send him fan mail, while heartthrobs like Justin Bieber and Robert Pattinson seem to be new-generation nasty towards the adoring masses who made them famous.
Are the pressures of fame simply too much, or do these celebrities secretly hate their fans? Whatever the case, these terrible encounters with rude stars will make you gasp. Check out the meanest celebrities according to fans below.
Justin Bieber Allegedly Spat On Fans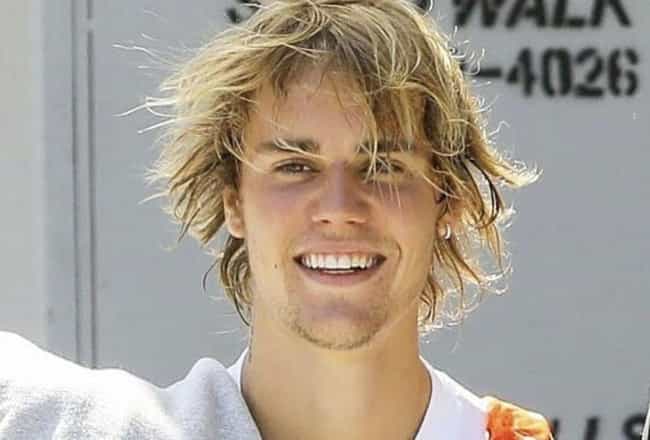 When one fan tried to snap a selfie with Justin Bieber, he told her that her lack of respect made him "sick. He also yelled at fans for talking during a 2016 concert and allegedly spat on fans beneath his Toronto hotel room in 2013. However, a representative later claimed that nobody was below Bieber's balcony and he didn't actually spit on anyone.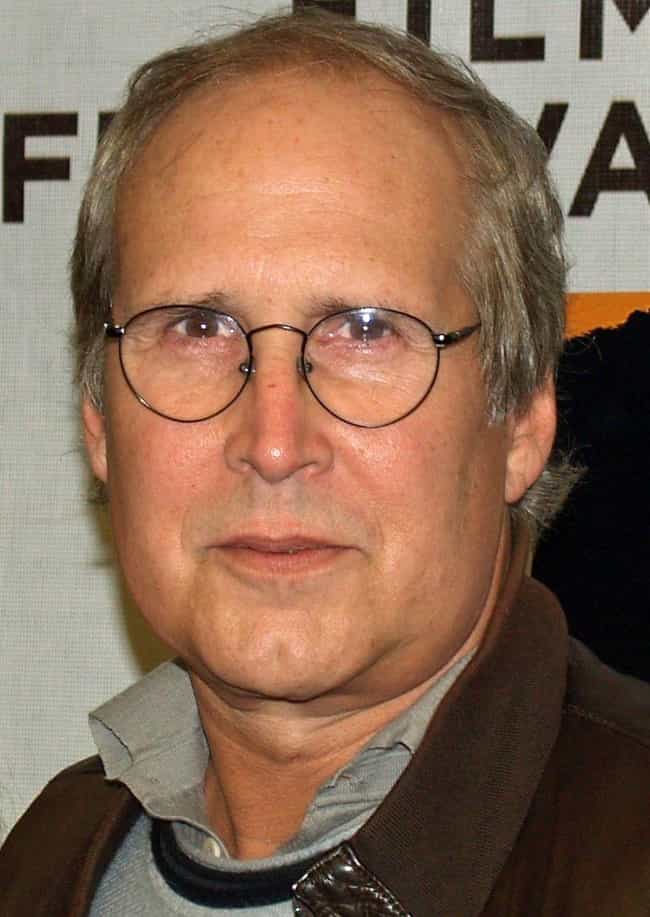 Chevy Chase has garnered a reputation for being difficult to work with and possibly racist. There are countless accounts about him being disrespectful to co-workers, so it shouldn't be that shocking to hear he can be unpleasant to fans.
Actor and comedian Rob Huebel was a longtime fan when he met Chase at an Upright Citizens Brigade show, and he said he told Chase all about it. How did Chase respond? He slapped Huebel so hard that he "saw red."
Chase tried to make a "joke" out of it and said, "Can't you see I'm talking to somebody, kid?"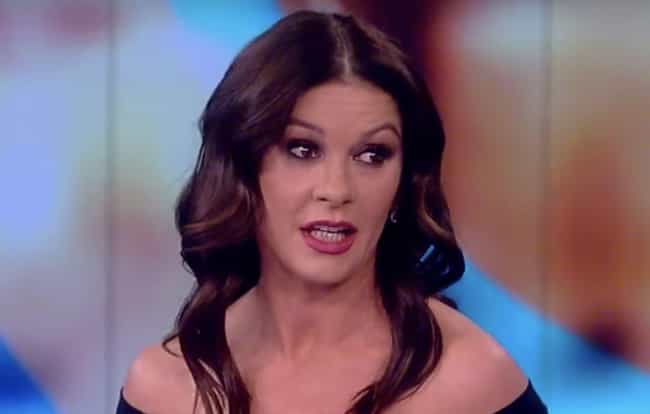 One woman remembers going to an advanced screening of The Mask of Zorro at the age of eight. She excitedly told Catherine Zeta-Jones that she wanted to be an actress at the after party, and that's when things got awkward fast:
She turned to me, looked me up and down, and said 'You're pretty enough, I suppose,' then went back to her conversation… In many ways, I think of that moment as the turning point when I went from feeling at ease in the world to constantly thinking about how everyone was judging me on my appearance.
Christian Bale Makes Little Girls Cry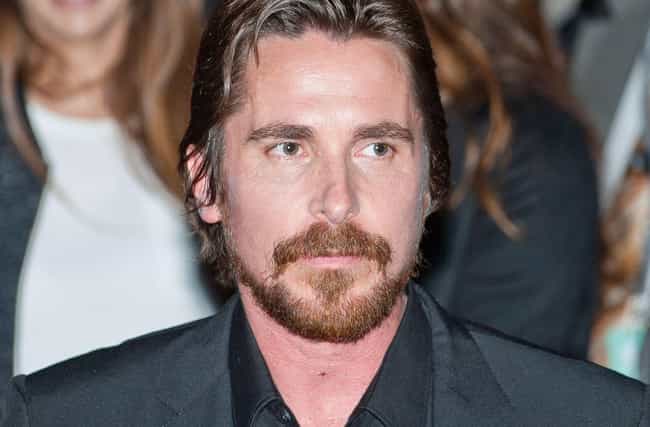 Christian Bale is infamous for being rude on set, but apparently he's not great off-set either. His former publicist said that Bale is awful when approached by fans. Reportedly, he'd "lecture little girls about being rude and intrusive until tears streamed down their faces, and their parents tugged them away from our table."
Bale allegedly even responded to a fan by saying he should be "eliminated," and "A screwdriver thrust thru the eyeball into the brain prevents any screaming. Let me know how it goes."
Rihanna Cyberbullied A Fan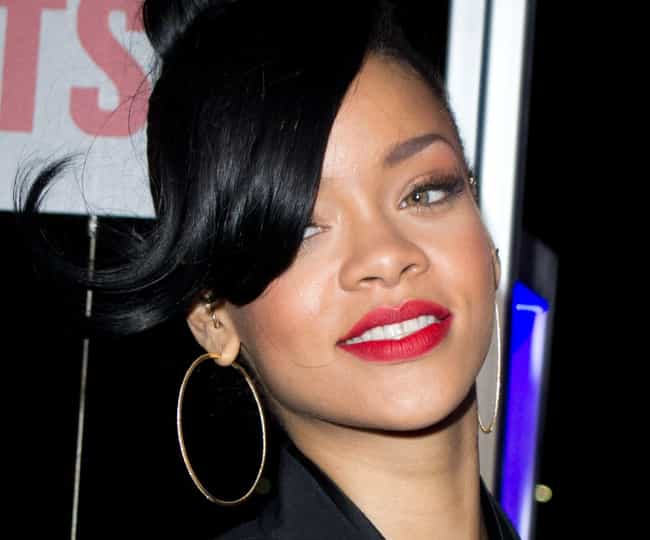 In May 2014, 16-year-old Alexis Carter showed off her bat-winged pantsuit, her Rihanna-inspired prom outfit. Carter had made the outfit herself, and Rihanna rewarded her fan by making her the laughing stock of the internet. Rihanna began tweeting side-by-side photos of herself and Carter. The hashtag #PromBat took off, and Rihanna retweeted some of her favorite jokes, including "The Dark Thot Rises."
Carter later told Fox Baltimore she was very offended: "Why throw shade on it when you had on the exact same thing? The poses was different but the outfit wasn't… She don't love her fans like she says she does."
Ariana Grande Used To Barely Spend Time With Her Fans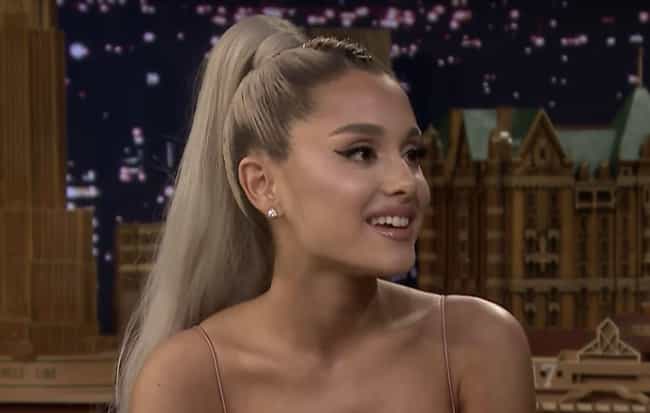 In 2013, Dan O'Connor and his daughters, Jen and Kelly, were set to meet Ariana Grande after Jen had won a contest. After a long day of being shuffled around, they finally met Grande – and she reportedly only spent 15 seconds with them.
Tobey Maguire Told A Woman To Bark Like A Seal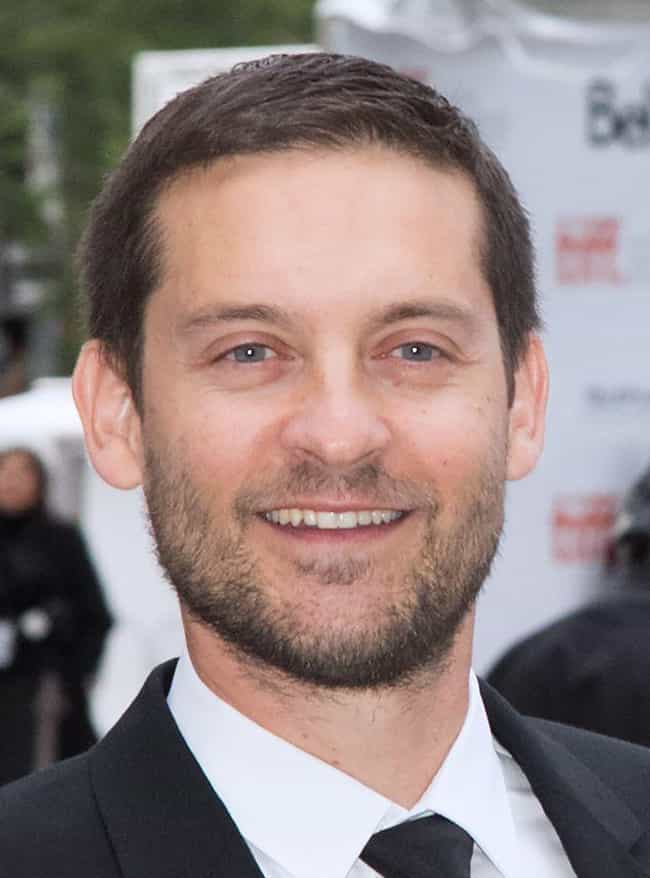 Tobey Maguire was once voted the worst autograph signer in Hollywood, with some claiming that he's too "wrapped up in his own egotistical web" to interact with fans. The stories get weirder. At a high-stakes poker game in 2014, Maguire reportedly offered a woman a thousand-dollar chip, but only if she got on a desk and barked like a seal.
When she refused, he retorted, "I'm not kidding. What's wrong? You're too rich now? You won't bark for a thousand dollars? Wowwww… you must be really rich."
Christina Aguilera Insulted Voice Contestants And A Fellow Celeb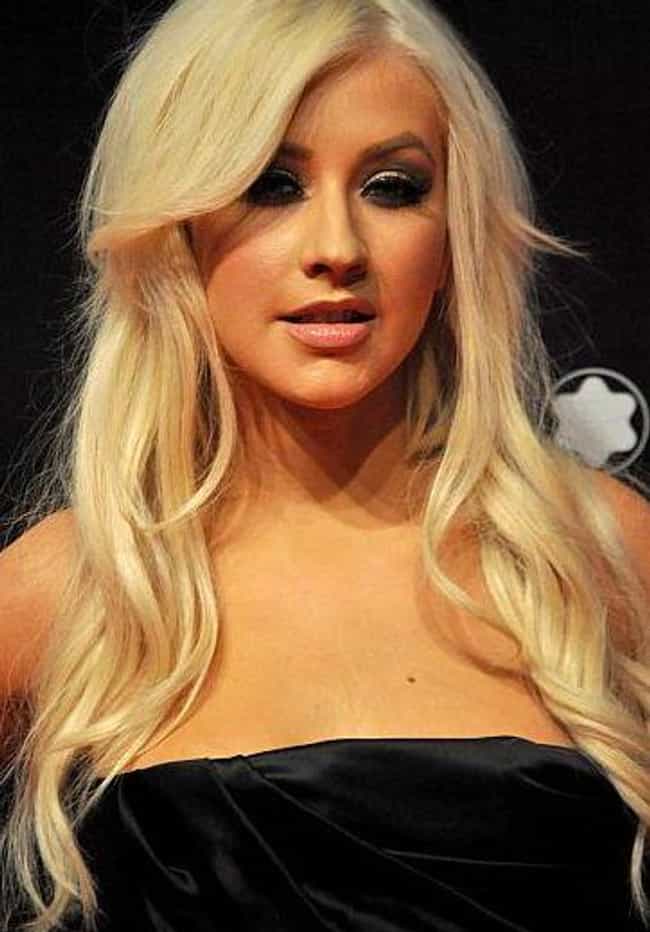 Christina Aguilera might be a vocal powerhouse, but rumors have it she hasn't always been nice to her fans. While she was a judge on The Voice, Aguilera told off a contestant for not paying super-close attention to her critiques, and repeatedly asked a male singer to take his pants off.
Apparently that attitude doesn't stop when the fans are famous themselves. Actress Valerie Bertinelli once she approached Aguilera at a concert to say, "Oh my God, I think you're a beautiful singer."' Aguilera reportedly rudely brushed her off.
Jared Leto Flipped Off A Concert-Goer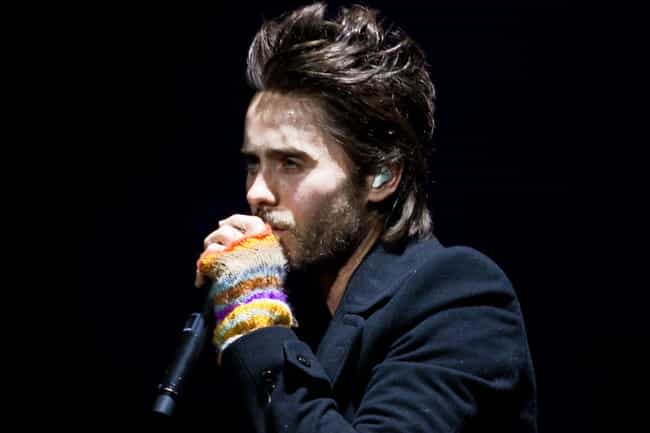 When he isn't acting, Jared Leto performs with his rock band Thirty Seconds to Mars. But his patience is apparently short when he's onstage. When one fan didn't know all the lyrics to his songs at a 2011 concert, he gave her the middle finger.
Rachael Ray Isn't Nice To Show Guests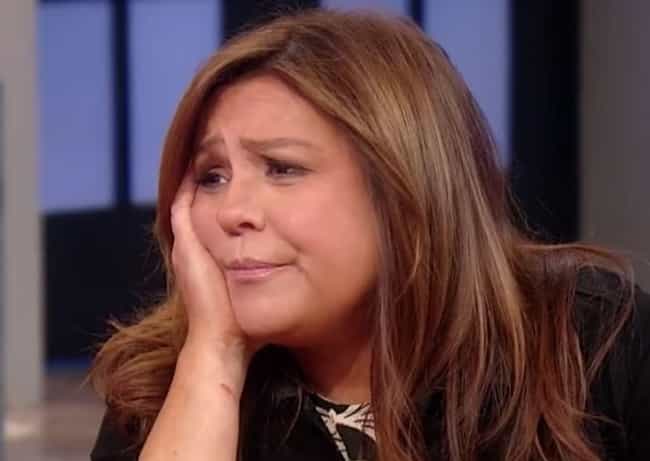 Guests to Rachael Ray's TV shows have reported the famous chef isn't quite so warm in person. One review on TripAdvisor claimed:
"When she came out to greet the audience, she was cold, even seemingly annoyed that she had to do the show… She complained! She rolled her eyes and was not at all the perky, spunky personality we've come to know on her show. After a few tapings we were able to see how she acted with her attentive staff.
That was by far the most disheartening. She was firm – yes, but the real problem was her ungrateful attitude."
Adam Levine Doesn't Give Autographs To Ugly Chicks (His Words)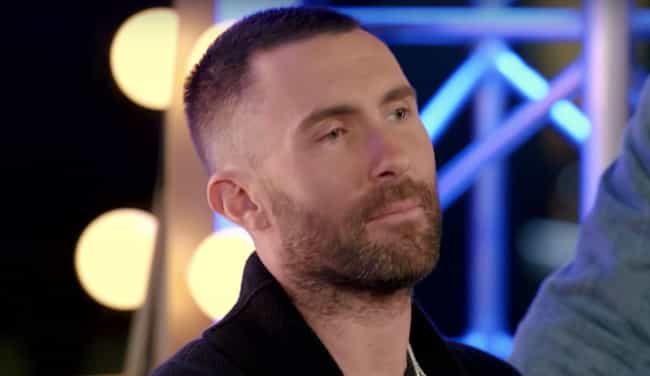 Maroon 5 frontman Adam Levine charms audiences on The Voice, but he isn't always so kind to his fans. According to a Reddit thread, a fan once asked him for an autograph, but Levine refused.
He supposedly responded, "I don't give autographs to ugly chicks."
Lea Michele Leaves TV Shows Early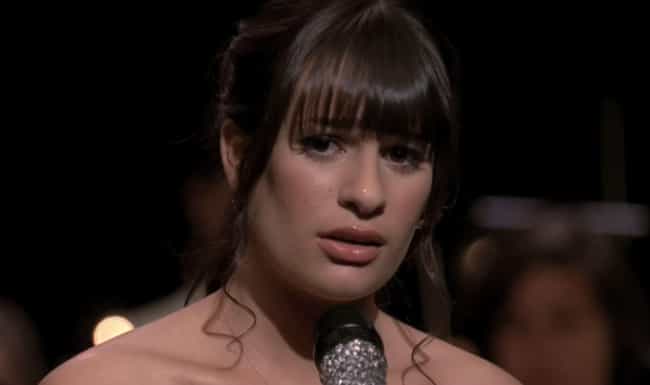 Fans of British TV show This Morning were dismayed when Glee star Lea Michele abruptly left a taping. On her way out, she quickly shook the hosts' hands and fled the set without really having a conversation with them.
Actress Hailee Steinfeld also met Michele when she was a teen; when she asked for an autograph, Michele walked right by her.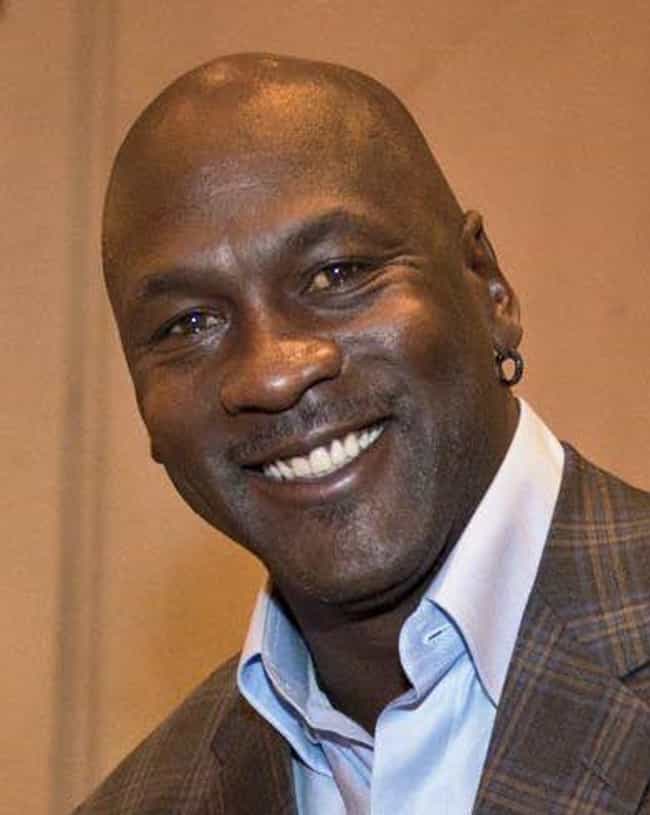 Michael Jordan – who only really qualifies as a "Hollywood" celeb because of Space Jam – isn't always a jerk to his fans. Unfortunately, there are those rare instances where a celebrity is so unabashedly awful just once its hard not to think ill of them overall. In 2009, Jordan was at a party with a host of other celebrities. Popular rapper of the time, Chamillionaire was at the party. As a huge fan of Michael Jordan, Chamillionaire approached him for a picture.
Jordan didn't just say "no," he said "I ain't taking pictures with no n*****" and when the rapper tried to explain he was a huge fan and had just purchased a $7,000 commemorative Michael Jordan jersey. Jordan replied "You know what, I tell you what, you pay $15,000 right now for a jersey from me and I'll take a picture with you." Chamillionaire spoke publicly of the incident and his loss of respect for a one-time hero.
Cuba Gooding Jr. Got Handsy With A Bartender Who Kicked Him Out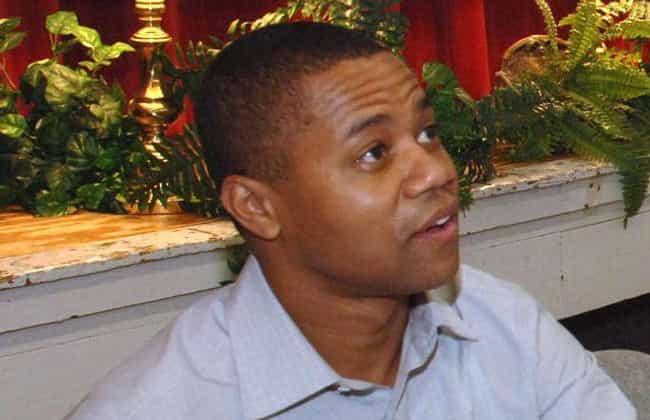 If a celebrity doesn't want to take a picture with a fan, that's their prerogative, but its another thing to get belligerent about such requests. Of course, alcohol almost never helps these situations. In 2012, Cuba Gooding Jr. started cussing at fans in a New Orleans bar who requested a picture with him. The bartender didn't want a scene in her bar and asked him to leave. He responded by shoving her into a wall and pushing her again on the street outside of the bar.
The police were involved and Gooding Jr. tried to tell reporters it was a misunderstanding, but the damage was done.
Sandra Bullock Yelled At A Fan In A Wheelchair
Being an American Sweetheart only gets you so many free passes in life. Sandra Bullock may be almost universally loved by movie-watchers but everyone has their moments. Bullock's low moment was in 2012 when, on a break from filming The Heat with Melissa McCarthy, she was approached by two fans. One was a wheelchair-bound veteran, the other his wife. When they asked for an autograph she reportedly covered her face and yelled at them.
The wife told her story to Star Magazine saying she knew Bullock was busy but didn't think just the two of them there could be much bother and certainly didn't warrant such a loud response from the actress.
Sean Penn Punched A Fan At Conference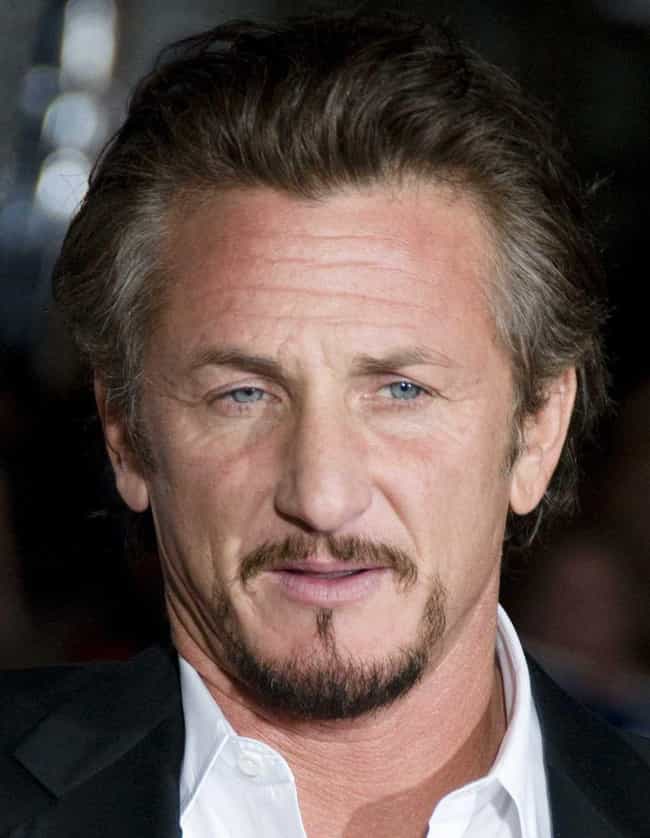 This may not seem especially shocking, after all Sean Penn has been in the news over the years for worse offenses, namely abusing his ex-wife Madonna and attacking an extra in one of his film. Penn is rather indiscriminate in showing his ire and a poor fan was once subjected to his unhinged nature. In 2013, Penn was attending a conference at the St. Regis Hotel in San Francisco when a fellow conference attendee and fan attempted to take a picture of Penn in the hotel's lobby.
Penn flipped out screaming, "Do we look like f**king zoo animals?" Then Penn allegedly threw the man's phone on the floor. He was captured on video yelling at the poor man who decided not to press charges.
Morrissey Mailed A Brutal Response To A Fan Letter
Morrissey is notoriously prickly, but one of his rudest moments came from a piece of fan mail he received as a young man. Back in 1980, Morrissey penned a note to a Scottish fan named Robert Mackie that really says it all:
"Dear Person,
So nice to know there's another soul out there, even if it is in Glasgow.
Does being Scottish bother you? Manchester is a lovely little place, if you happen to be a bedridden deaf mute.
I'm unhappy, hope you're unhappy too.
In poverty,
Steven"The note was even signed with a sad face.
Robert Pattison Wonders What Fans Do All Day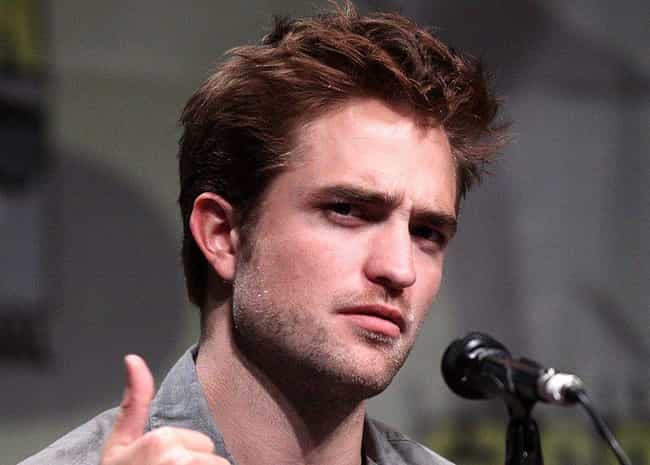 The Twilight movie franchise inspired fan fervor when it hit screens in the '00s, turning then-unknowns Robert Pattinson and Kristen Stewart into superstars. But Pattinson seems down on Twi-hards, as he explained in 2013:
"Twilight has its own parallel world, its own fan culture that has been forming on the net since day one. And in an intense way that has never existed before. Sometimes I ask myself what these masses of people do the whole day. They sit in front of their computers and comment on anything having even remotely to do with Twilight."
Russell Crowe Scolded Fans At 'The Late Late Show' For Not Clapping In Time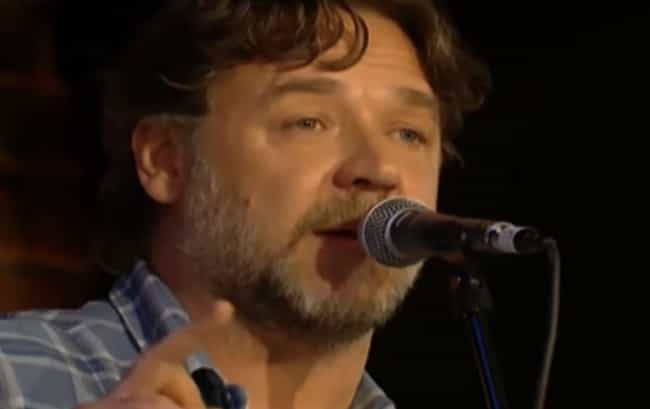 Russell Crowe is infamous for his violent outbursts, whether it be throwing a phone at an innocent hotel employee or duking it out with Azealia Banks. It should come as no surprise that Crowe treats his fans with disdain as well. In March 2015, the actor did an impromptu performance on The Late Late Show after Ryan Tubridy convinced him to give the studio "something to tape our toes to." Crowe joined the band for a rendition of Johnny Cash's "Folsom Prison."
Once he got started (after complaining about having to use "the midget's" microphone after being unable to adjust its height), he scolded audience members who were trying to clap along. "If you're going to clap, clap in time. If you can't clap in time just shut up."
Spike Lee Is Notoriously Rude To Everyone
Spike Lee is admired for his socially conscious films like Do The Right Thing, but he tends to do anything but when it comes to any sort of public social interaction. Lee's reputation for being short and visibly annoyed with everyone from fans to journalists proceeds him.
He has cut Q&A's short with eager university students and has started feuds with the likes of everyone from Tyler Perry to Chance the Rapper.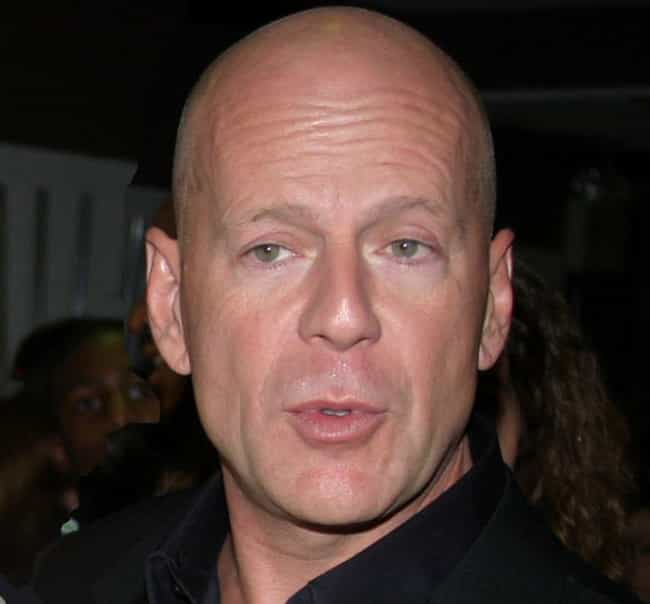 During the 1996 Olympics, Bruce Willis with then-wife Demi Moore visited a California Pizza Kitchen in Lenox Square Mall in Atlanta. According to an employee of the restaurant, two boys around the age of ten noticed Willis and smiled and pointed at him from a distance.
Willis stood up and yelled at the two boys, presumably scolding them for interrupting his lunch.