From earning PhDs to starting small businesses, here are the smartest, geekiest and most driven porn stars of all time. Porn Stars are often derided for being unintelligent and shallow, but let's be honest, they were smart enough to make a living at something we all do for free. These women have been successful academically as well as financially, from founding succesful enterprises outside of the porn industry to leading an Oxford debate team to victory. These 13 adult film actresses prove they have big brains to match their other large assets.
Sasha Grey
Here's a video of Sasha Grey describing her 5 favorite films.
Only in her early 20s, Sasha Grey has starred in over 170 adult films.
She's been on various programs throughout television and the internet defending her lifestyle and those who choose it. She has been quoted as saying that she's never done anything she didn't want to do.
How is she intelligent enough to be on this list? Well, she turned to p*********y as an art form. She says she used to watch it when she was in college and used it to m********e, and was a huge fan, but always felt like something was "missing" from it.
Her unique brand of name-calling and vocal reactions to what is happening in every one of her scenes are what she describes as a sort of "psychological warfare" she wages on her co-stars and the audience in order to challenge them all.
In addition to her successful adult film career, she's also starred in mainstream director Stephen Soderberg's film The Girlfriend Experience and even has her own band.
She has since used her popularity to herald such causes as the People for the Ethical Treatment of Animals' initiative for animal birth control.
Shy Love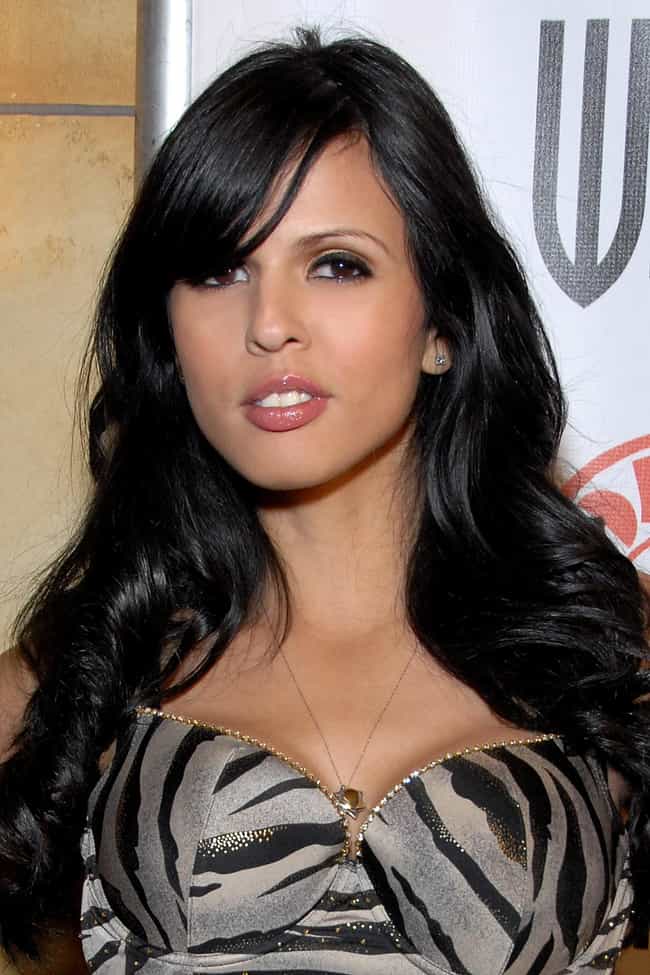 Shy Love has starred in over 250 adult films during her career.
She legitimately graduated high school at the age of 16, then earned a bachelor's degree and two Masters Degrees. She got her Bachelor's degree in Accounting, then got her Master's Degree in Accounting immediately afterward.
Soon after, she became the comptroller of a multi-national pet pharmaceutical company in Fort Lauderdale, Florida. And during her employment there, she found the time to take night classes to earn her second Master's Degree in Taxation. By the age of 25, she was a certified public accountant, which means she's probably REALLY fun at parties.
She's currently a talent manager, as she even started her own talent management agency.
Asia Carrera
Not to be mistaken with Wayne's World's Tia Carrera, Asia Carrera was born in New York City and studied piano as a child (which is probably where she gets her fast fingers). She was so good at this, in fact (the piano playing), that she performed at Carnegie Hall TWICE before even turning 15.
She's starred in over 275 adult films in her career (as well as some mainstream films) and has as IQ of 156. She also attended Rutgers University from which she earned a full scholarship, where she double-majored in Business and Japanese. She was also an avid Woman's Basketball fan.
She never quite finished her full degree, though, because she made more money at the stripping job she had during college and according to her just "had more fun" and, according to Cyndi Lauper, that's all girls want to do anyway, so everything seemed to work out.
She's gone on to own the rights to some of her most famous films, including "A is for Asia", and has become one of the most well-known adult film stars of all time.
She's the self proclaimed "nerd of porn" and is an avid player of Unreal Tournament (a popular First-Person-Shooter game). She even went as far as designing her own game skins.
Her gamertag is megabitchgoddess, for anyone who's interested.
You may recognize her from the fake porn film in The Big Lebowski (Not to be confused with the Real Porn version of the Fake Big Lebowski) or from the action figures of her that are sold in some novelty stores.
In this video: Asia's rocky journey to success, fueled primarily by her intelligent survival.
Jenna Jameson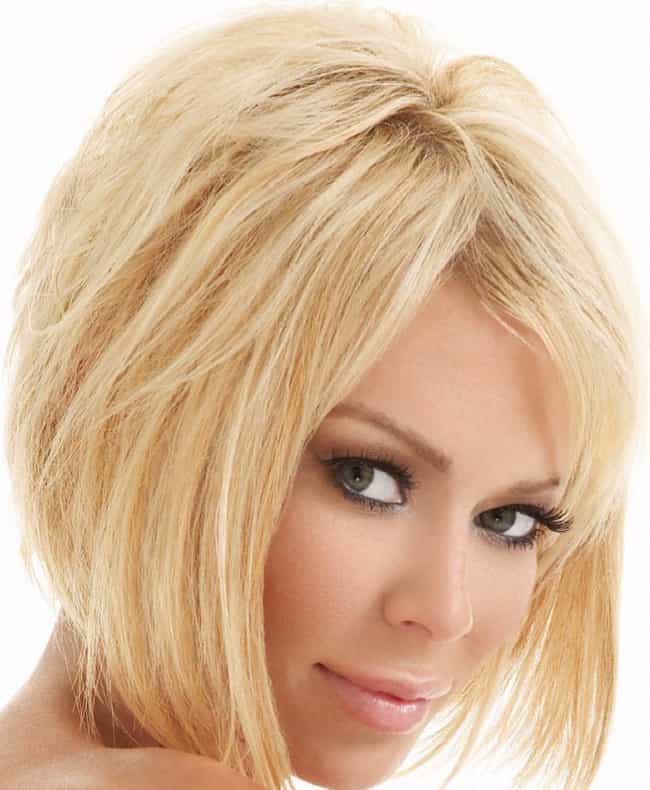 Jenna Jameson is widely considered the most successful woman in porn. (As well as starring in mainstream films.)
While her academic career isn't much to marvel at we have to give credit to the woman who almost single handedly brought porn into the mainstream. She owns multiple businesses and built up, then sold to Playboy, an enormously profitable production company in ClubJenna (that has over $30 million in revenue, with at least half of that being profit).
The biggest reason for Jenna Jameson making this list, though, is her debating skills. In 2001, the Oxford Union debating society invited Jameson to come to Oxford to debate a proposed British law against pornography. Shockingly, she led her side to victory, winning the debate 204 to 27.
She's also taken Bill O'Reilly to task for some of his hypocritical ways. Here's a youtube video of her appearance on his show, Jenna Jameson on Bill O'Reilly . Later, in February 2003, Pony International planned to feature her as one of several porn stars in advertisements for athletic shoes. This plan was attacked by O'Reilly, then Jameson sent a sarcastic email to the show, writing:
"I hope Bill understands the difference between a porn star and a hooker. I assume he has done some research on the subject because he requested some of my videos after we finished taping my appearance. I imagine he wanted them for professional reasons."
Jenna Jameson for the win.
A.J. Bailey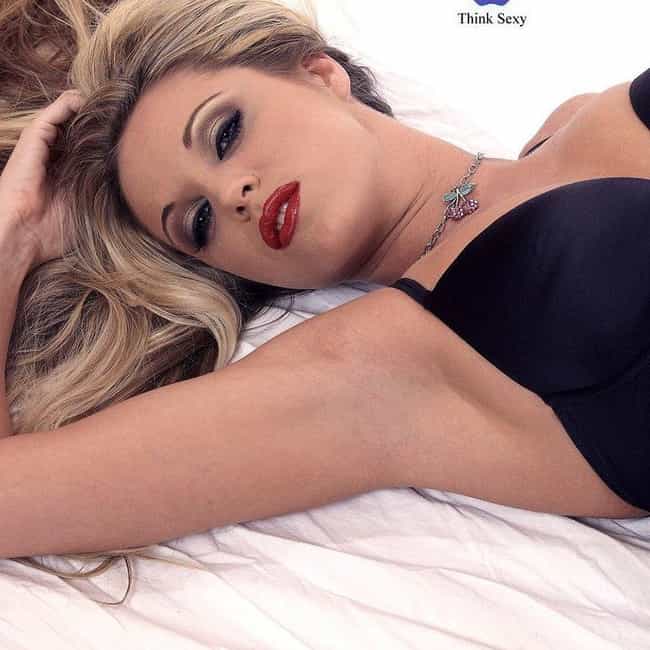 The Scottish 29-year-old blonde holds a Bachelor's Degree in Anthropology and studied art at St Andrews, the top Scottish university attended by Prince William.
While she attended the university and was in MBA courses with some of Prince William's friends, she got her first spread in Hustler magazine.
She's admitted that she spends a lot of her free time reading Tolstoy and Oscar Wilde.
"I quite like being called the world's brainiest porn star… it is a cliche that all porn stars are airheads."
Laurie Wallace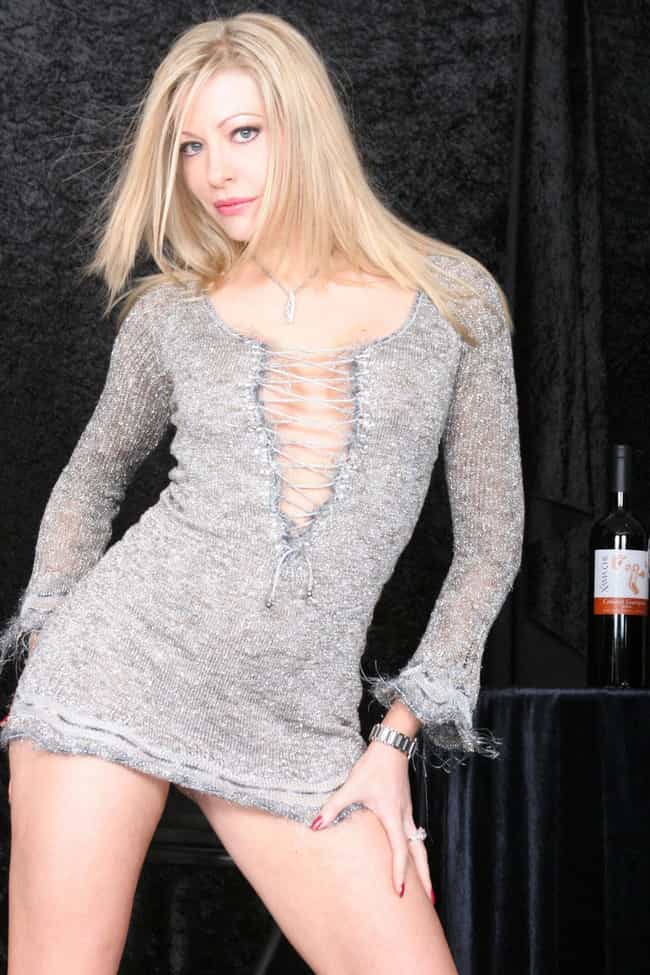 Scottish adult film actress Laurie Wallace graduated Summa C*m Laude (must not… make… joke) with a double major in German and Political Science from Loyola College in Maryland. She later attended law school at George Washington University.
She was also an intern on K Street, a center for various think tanks and advocacy groups located in Washington D.C.
She later moved on to modeling and intelligently moved onto p*********y afterward, because that was (obviously) her calling. She used the pull from her modeling career to make appearances in Maxim, FHM, many national commercials and over 300 romance novel covers.
She's definitely someone who could have stayed a scholar, and could have become a very successful, well-connected lawyer, but CHOSE another profession she just happened to enjoy more. And for that, we salute her.
Nina Hartley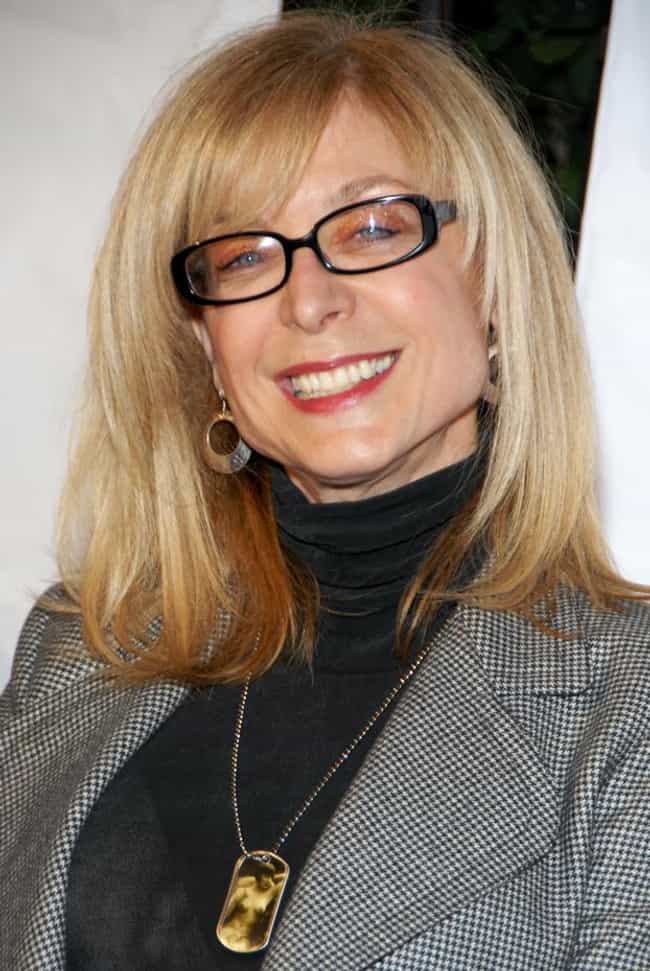 Coming from Buddhist parents, Nina Hartley started working in strip clubs during her sophomore year of nursing school to support herself. She graduated magna c*m laude (must not… make… joke….) from San Francisco State University's nursing school, and is a registered nurse.
One of her best quotes is: "Sex isn't something men do to you. It isn't something men get out of you. Sex is something you dive into with gusto and like it every bit as much as he does." She's a well-known sex educator and sex-positive feminist.
Before Jenna Jameson's rise to fame, she was pretty much THE go-to eloquent, well-spoken spokesperson FOR p*********y. She even appeared on Oprah Winfrey defending the subject in front of dozens of angry women in the audience.
She is also a really experienced and wise sex educator and teaches via a series of "Guide to…" films that pretty much cover the entire spectrum of sexuality. She has a "How to" video on how to do just about anything and will teach you and your partner to do all that stuff you've always been afraid to do.
Joanna Angel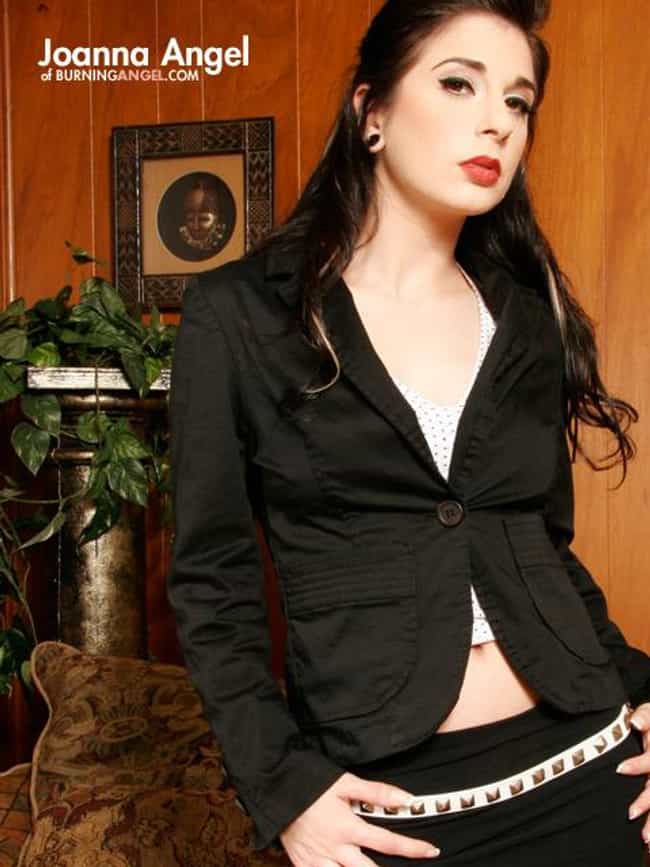 Joanne Angel is not only a star, but is a director and writer of the adult films she stars in, which is hot.
Even hotter still, she has a Bachelor of Arts degree in English Literature with a minor in Film Studies from Rutgers University.
Like Asia Carrera, she enrolled in Rutgers University. She earned her B.A. in English Literature and minored in Film Studies.
She's extremely well spoken and very eloquent, as well as informed about her trade. Her writing has been featured in magazines and newspapers such as The New York Times. She even wrote a sex advice column for popular music magazine Spin.
Here's a video of her views on the evolution of p*********y and what effect the internet has had on it:
http://www.youtube.com/watch?v=FGsKytQ7g5A
Here's her learned perspective on the demise of legitimate sexual contacts on Craigslist:
http://www.youtube.com/watch?v=VhShhLRnb24
T. J. Hart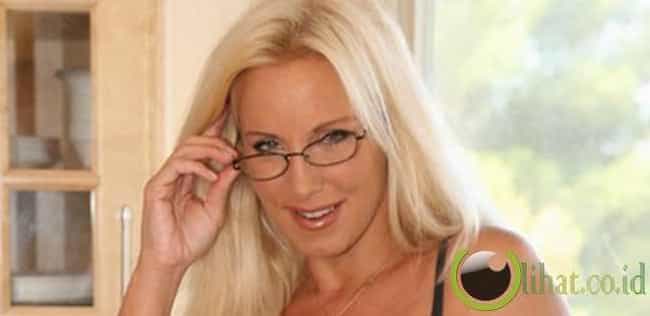 T.J. Hart graduated with a triple major in psychology, sociology and art, with a minor in early childhood education from the University of Colorado.
She was also member of the 1988 US Olympic swim team.
Beat THAT, anyone you've ever dated.
Lorelei Lee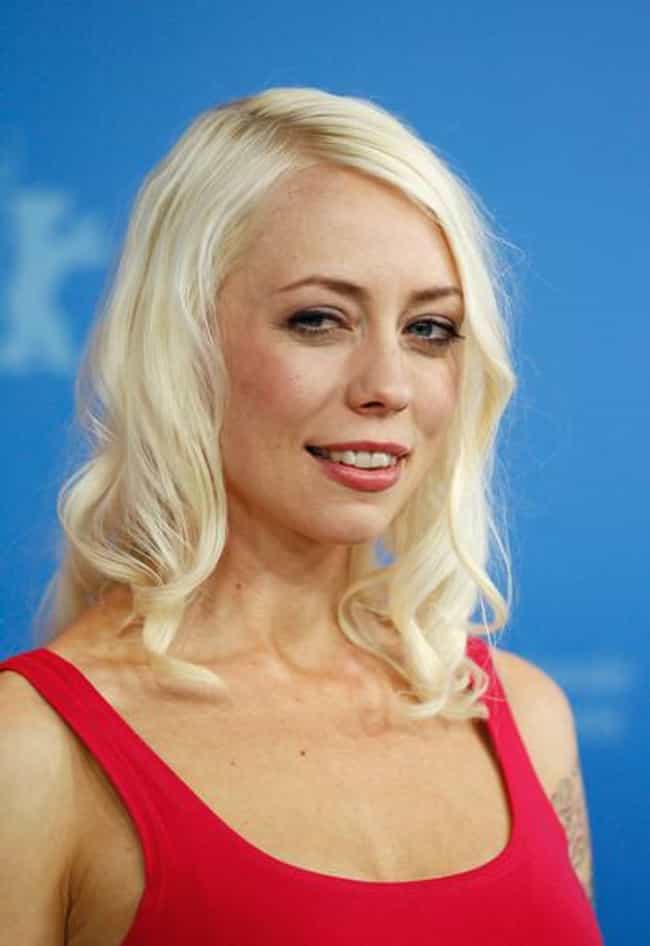 A graduate student at NYU, Lorelei Lee, 28, is a well known porn star who has managed being a student and adult film star for almost 10 years.
(Not to be mistaken with the wrestler)
Lorelei is a 2008 graduate from San Francisco State University. She enrolled at NYU's creative writing program.
Despite much criticism, she continues to juggle both her adult professional career AND her grueling academic duties/schedule.
This is a picture of her being studious (awesome, right? You have no idea how hard it is to find clothed pictures of her).
Below is a video.
Most of her work is based on her experience in the adult entertainment industry. She's even been featured in NYDailyNews, where she told the reporter that she "isn't quite sure what [she] wants to do after she graduates, but [she] doesn't expect to leave the porn industry." She says, "I still do get something out of my work in porn; I think I'm good at it, the ability to focus on what's happening right at that moment. In these fields, you have to have a lot of personal drive." (Giggity).
Here's an interview with her discussing her adult and academic career:
http://www.youtube.com/watch?v=FZGjPG9gubs
Lisa Sparks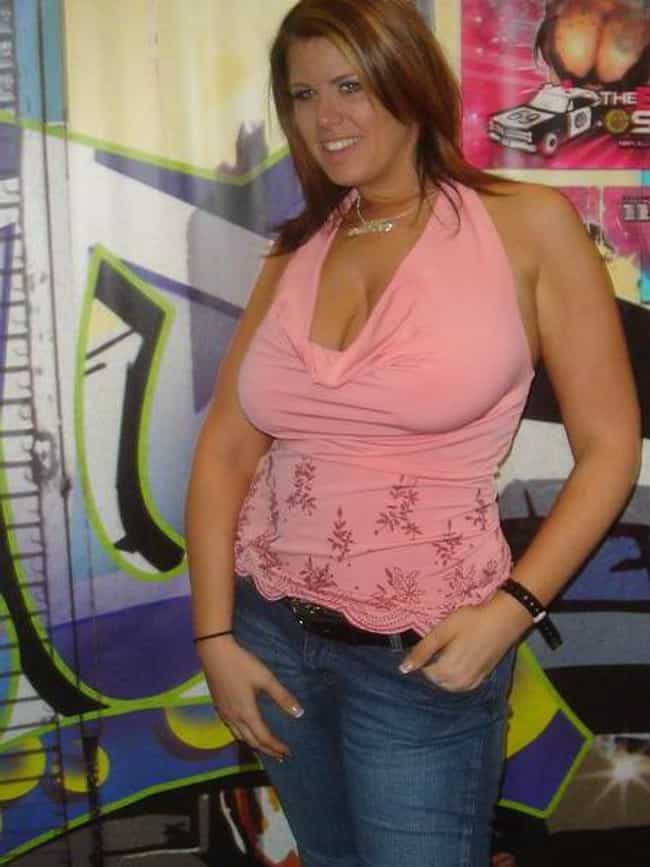 This pornstar who holds a world record for having sex with 919 men in the space of a day has a Master of Arts degree in Multimedia with a minor in Business from the University of Kentucky.
She even started her own affiliate program via her personal website which receives tens of thousands of visitors a day. This program she developed allows her to keep over 50-65% of initial sales from her ads/site. She runs the site, and her own production company (including filming, casting, etc.) with her husband.
Just as a side note, she got the world record during the Third Annual World Gangbang Championship and Eroticon in 2004. That's right, you read it right, these exist.
Here's an interesting interview (NSFW) about her career and her experiences in the industry, done shortly after her world record:
http://www.youtube.com/watch?v=OJ0nx76DiWo&feature=related
Annie Sprinkle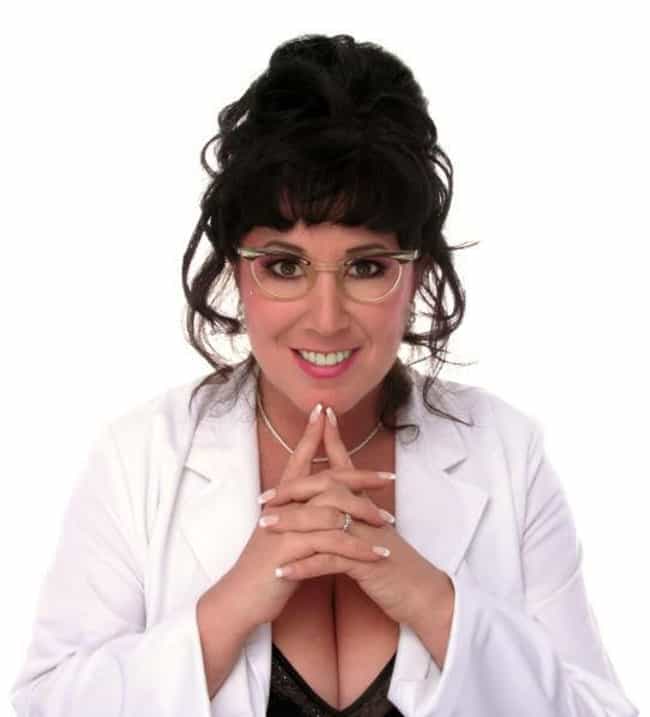 Annie Sprinkle is the first porn star known to have earned a Ph.D.
She earned her doctorate in Human Sexuality from the Institute for Advanced Study of Human Sexuality in San Francisco, California.
Her work spans over three decades and is currently being studied at many universities throughout the U.S. in departments such as Women's Studies, Film Studies and Theater History. She's also a faculty member at The New School of Erotic Touch. So, needless to say, she's 100% a PRO.
Here's an interesting video on Annie's unique look at sexuality:
http://www.youtube.com/watch?v=S49VQSg1aVQ&feature=related
Ron Jeremy
Ron Jeremy, the world record holder for most appearances in adult films, actually used to be a teacher. Before he got into the p*********y industry, he was making great use of his bachelor's degree in Education and Theatre and his Master's Degree in Special Education from Queens College in New York.
He's since been noted as one of the most prominent faces of the p*********y/adult industry and has even been invited to address the Oxford Union, a debating society whose membership usually comes exclusively from either students or alums of Oxford University. His speech, which defended p*********y, was well-received by critics and scholars alike.
Since then, he began a series of similar debates on p*********y, visiting various U.S. and Canada university and college campuses as part of his 2006 "Porn Debate Tour".
He's also helped open a Club Sesso (which I believe means "brains" (in meat form) in Spanish) located in downtown Portland, Oregon.
Attached is a 3-part debate Ron Jeremy held at Laurentian University.