Hollywood is full of celeb brothers and sisters, but not everyone can be famous. There are tons of non-famous people with famous siblings who pop up now and then on celeb gossip sites. For example, did you know that pop powerhouses Britney and Jamie-Lynn Spears aren't the only scions of the Spears dynasty? In fact, their oldest sibling is Bryan, who's produced for both his siblings.
And then there's Braison Cyrus, the brother of pop star Miley Cyrus. He doesn't seem likely to remain one of the unknown siblings of well-known siblings, as he's gaining fame as a model and singer. As far as unknown brothers of stars, don't miss Andrew Wilson, sibling of funnymen Luke and Owen. And then there are the unknown sisters of stars – have you heard of Alana Hadid? She's a stylist and the older half-sister of models Bella and Gigi Hadid.
Frankie Jonas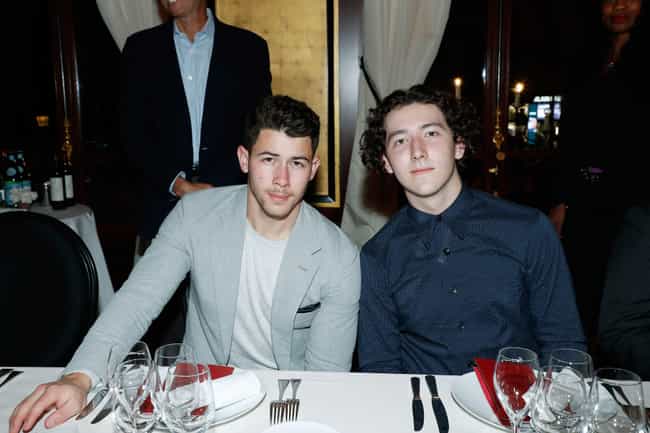 When people hear the term 'the Jonas Brothers,' they are likely thinking of Nick, Kevin, and Joe. The youngest Jonas, Frankie, might not be a part of the band that launched his brothers' careers, but that doesn't mean he's not ready for a career in the entertainment industry. Frankie voiced Sōsuke in the English dub of Ponyo in 2009. He has also appeared in several of his brothers' projects, including Cap Rock 2: The Final Jam and Married to Jonas.
Born in 2000, he is the fourth child of Denise and Paul Kevin Jonas Sr and is sometimes called the "Bonus Jonas"
Tom Franco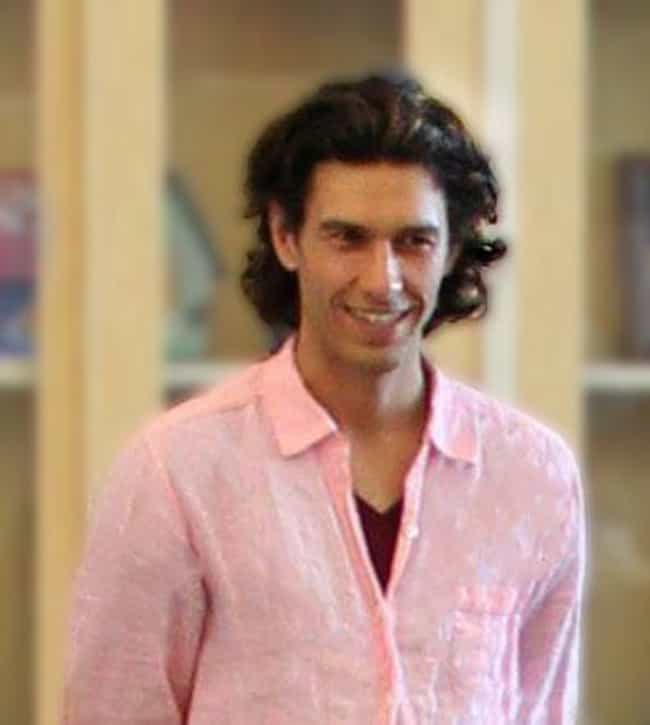 The brother of savant-academic-actor James and baby-faced hunk Dave, Tom Franco is the lesser-known, but equally-talented, third Franco brother. Dave quipped:
"For people who have met all three of us, Tom Franco is the unanimous favorite Franco. He's the best one – the best-looking, the sweetest, the nicest, greatest guy to be around. We keep him to ourselves. He's our little secret."
A California-based artist, Tom seems to be juggling multiple artistic ventures at any given time. He renovates lofts, paints murals, and helps run a Berkeley-based nonprofit artists' collective.
Luke Hemsworth
You know Hunger Games star Liam Hemsworth and Thor actor Chris Hemsworth, but have you met their equally hot brother, Luke? The eldest Hemsworth brother is also an actor, and although you might not know his name yet, he's working his way up the Hollywood ladder.
He stars in HBO's hit sci-fi drama Westworld and is taking on the role of Wild Bill Hickok in Hickok.
Trent Olsen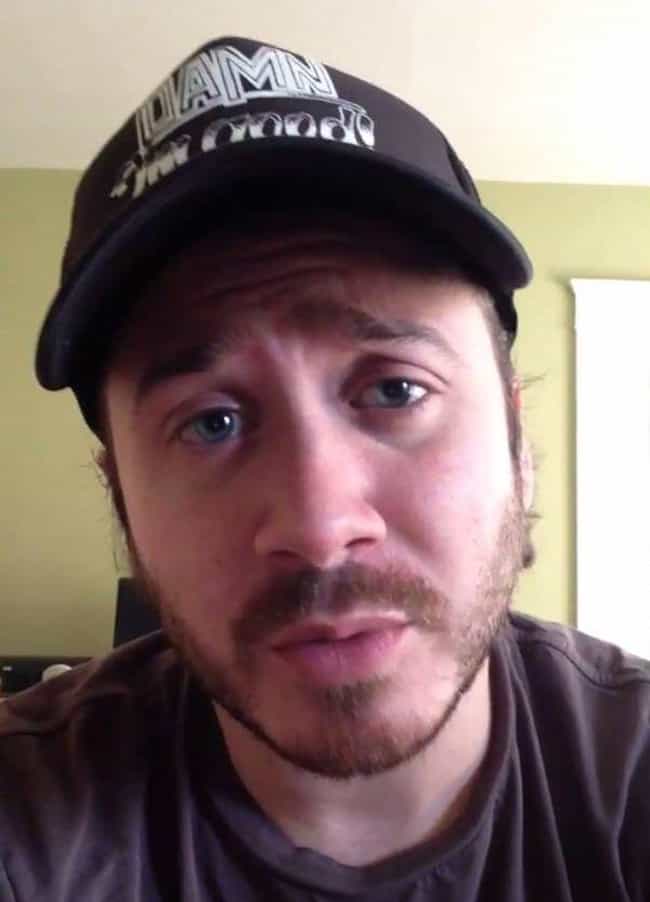 Mary Kate and Ashley Olsen have been twin titans since they were barely out of diapers, and their little sister Elizabeth joined them in the spotlight. But there's also an Olsen brother, whom the adorable twin toddlers tried to sell for fifty cents in this magical piece of '90s footage.
Later in life, Trent pursued a career behind the screen. Along with Elizabeth, he's the namesake for the Olsens' fashion line Elizabeth and James (James is actually his first name). A graduate of the University of Southern California, he works in movie production and writes comic books.
Bryan Spears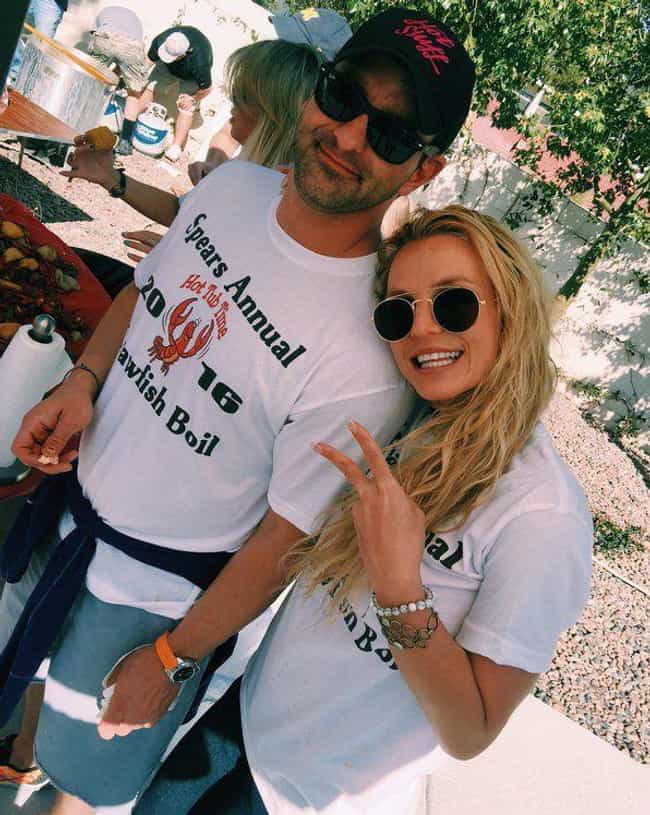 Britney is without a doubt the most famous of the Spears siblings, though Jamie-Lynn has made a name for herself as a Nickelodeon star and mom. But what about their big bro Bryan? Throughout the years, Bryan has collaborated with his sisters on various projects, and produced Jamie-Lynn's show Zoey 101.
He also started a family of his own, marrying Jamie-Lynn's manager, Graciella Sanchez, in 2008; the pair has a daughter, Lexie.
Andrew Wilson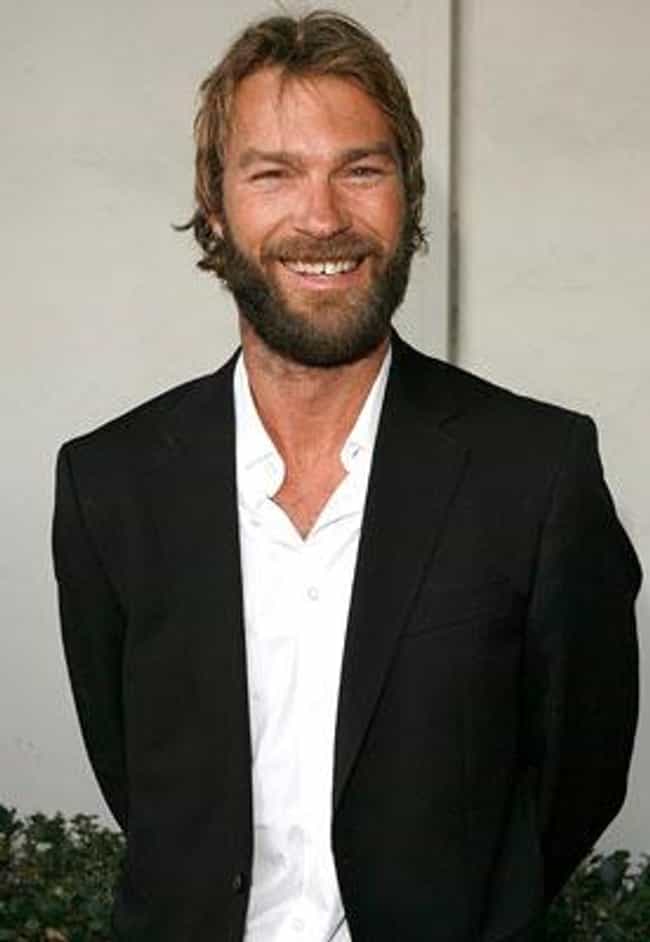 Luke and Owen Wilson have starred in a number of comedic and dramatic films over the years, but their older brother, Andrew, is no slouch on the acting front. He's appeared in several Wes Anderson films – most notably as Future Man in Bottle Rocket – and scored bit parts in flicks like Zoolander and Charlie's Angels: Full Throttle.
He also directed his bros in The Wendell Baker Story.
Braison Cyrus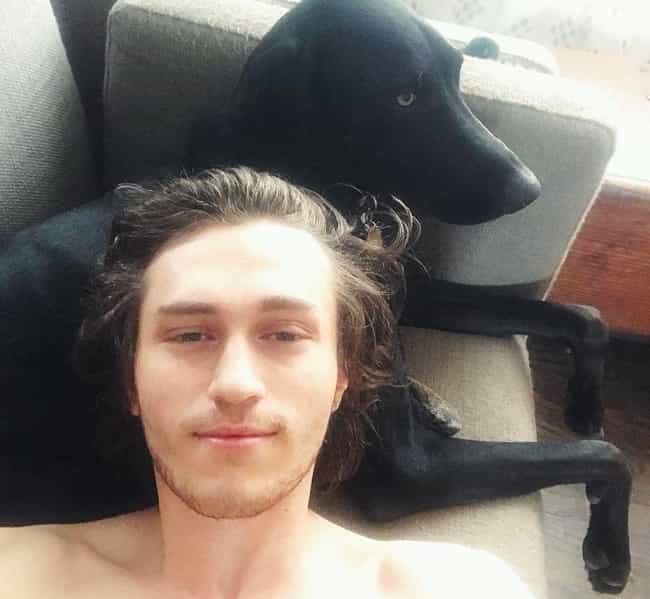 Miley Cyrus is undoubtedly the queen of the "Achy Breaky" Cyrus clan's next generation, though her little sis Noah is an up-and-comer in her own right. However, brother Braison is making a name for himself alongside his sisters, strutting the runaway as a model. He plans to release music, too.
Trey Smith
Hollywood supercouple Will and Jada Pinkett Smith have a pair of burgeoning artists in son Jaden and daughter Willow, but this talented duo is complemented by their older half-brother, Trey Smith. Trey is forging his own path as a DJ and musician.
He's traveled the globe to establish his career, working in the United Arab Emirates and releasing songs under the moniker "AcE."
Eduardo Cruz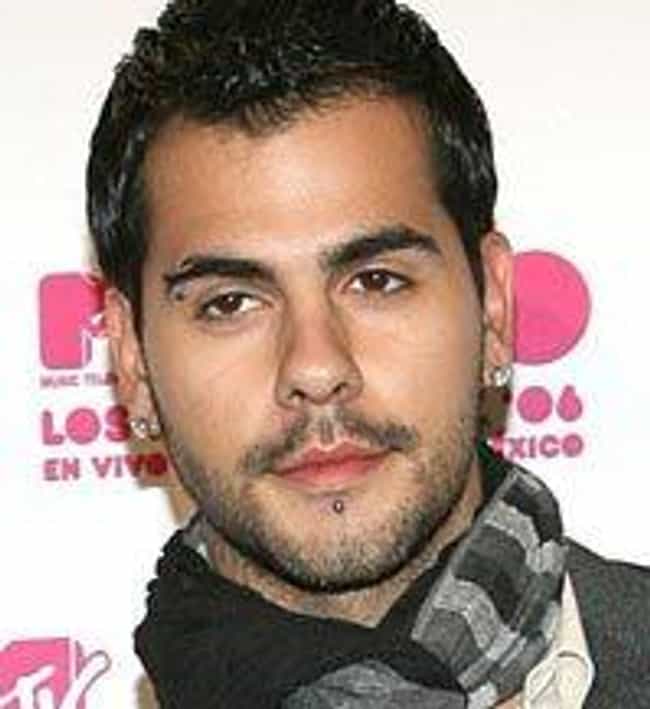 Academy Award-winning actress Penélope Cruz has earned her laurels in numerous fantastic films. Her sister Mónica has followed her big sis into the spotlight, first as a dancer, then as an actress. But the ladies' little brother, Eduardo, is no slouch.
Eduardo is a composer who has worked on films like Pirates of the Caribbean: On Stranger Tides.
James Middleton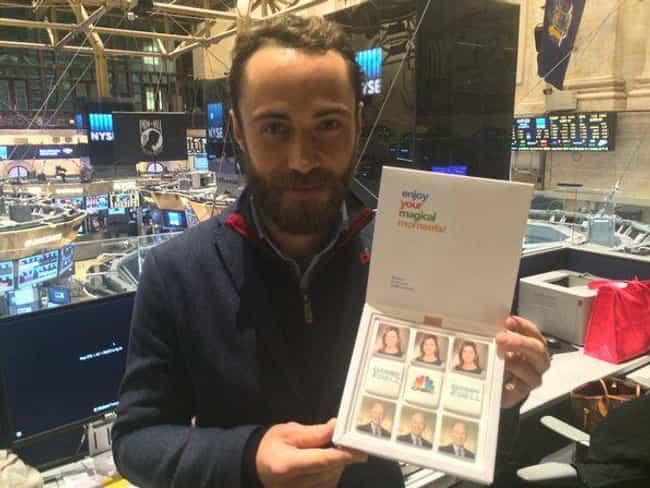 Kate Middleton is best known for marrying Prince William, becoming the Duchess of Cambridge, and giving birth to Prince George and Princess Charlotte. Her little sister, Pippa, skyrocketed in notoriety after appearing at her sister's wedding; the socialite later wrote a party planning book and made headlines at her own nuptials. But what about the sisters' little brother, James?
Once known as a party boy, James later invested in a marshmallow business called Boomf. This came after several failed business attempts, including a cake company. He's also made the news for his relationship with TV's Donna Air, with whom he attended Pippa's wedding.
Alana Hadid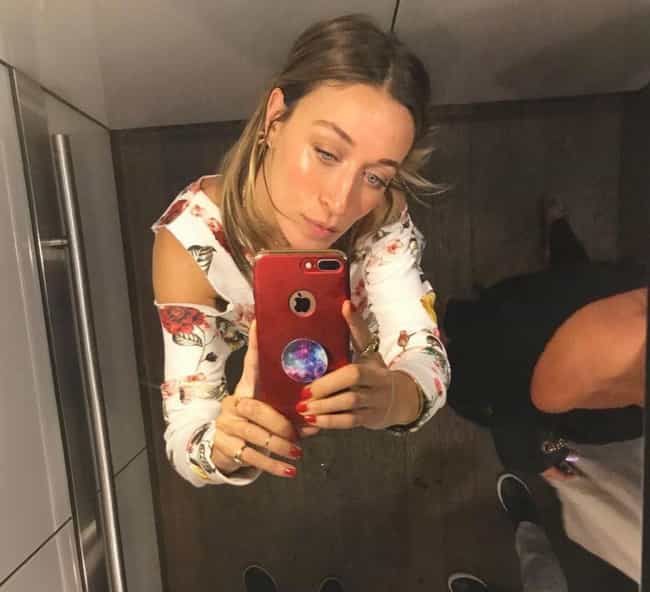 Model sibs Gigi and Bella Hadid are well-known for stomping the runway, but their older half-sister Alana is also carving out a niche for herself. Alana works as a personal stylist, serves as brand ambassador for Lou & Grey, and launched an eyewear line.
That's all after getting her master's degree in international relations and diplomacy.
JD Scott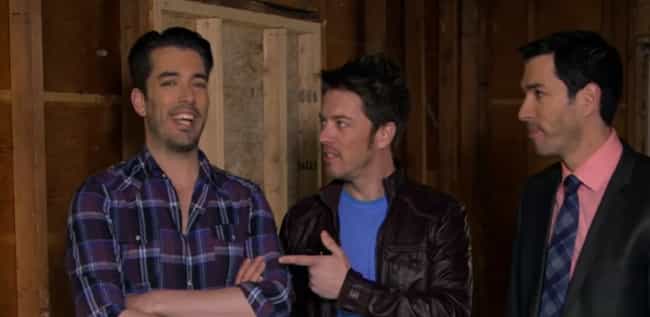 Property Brothers stars identical twin renovators Jonathan and Drew Scott – but they have another brother, James Daniel (A.K.A. JD). The oldest Scott bro has also hosted TV shows on HGTV, performed as an Adam Lambert and David Bowie impersonator, and gotten involved in construction alongside his siblings.
Sarah Owen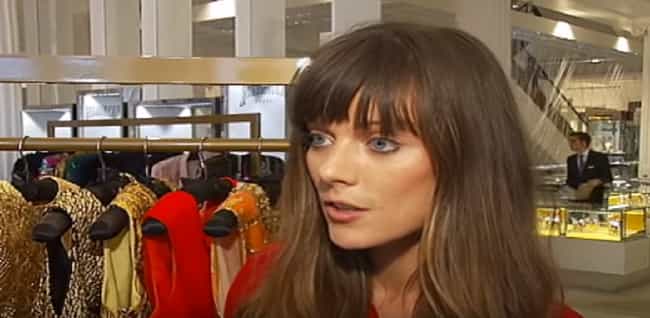 Lily Allen has been a pop star for years; her little brother, Alfie Allen, rose to fame more recently as Theon Greyjoy on Game of Thrones. But you might know their maternal half-sister, Sarah Owen, from Lily's song "Back to the Start."
The siblings have had their ups and downs over the years. Lily opened a vintage shop in London, which she brought Sarah on board to manage. Sadly, the clothing brand and boutique they built together went belly up, but hopefully their relationship has remained solid.