When you look around at all the cool gadgets we sometimes take for granted, it's sometimes hard to believe how far the human race has come since the invention of the basics like fire and the wheel. These days it seems like we live in an age where just about anything is possible, from traveling to the moon to the ability to use our phones to access centuries' worth of knowledge, not to mention a constant supply of hilarious cat photos. That's why you need this list of the coolest, most clever inventions you haven't heard of yet.
Here you'll find everything from really good product ideas to insanely expensive superhero gadgets that look like something out of a Marvel Comics movie. After all, why live in the age of space travel if you don't own a motorized fork that can twirl your spaghetti at the push of a button? Why struggle to look classy as your heels slowly sink into that soft patch of grass, when someone out there came up with a simple invention that can make sure it never happens to you again?
So scroll down and get a load of these clever invention ideas, smart products, and really cool toys of future! You'll get a glimpse of some of the most cutting-edge technology out there as you enjoy the latest inventions the world's got to offer. After all, who needs the latest iPad for Christmas when you can enjoy the genius of a keg on wheels?
The Disappearing Electrical Outlet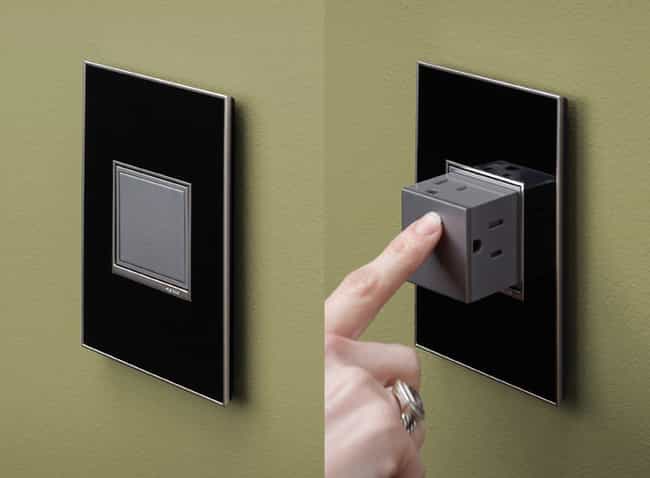 This Off-Road Wheelchair That Laughs in the Face of Wheelchair Ramps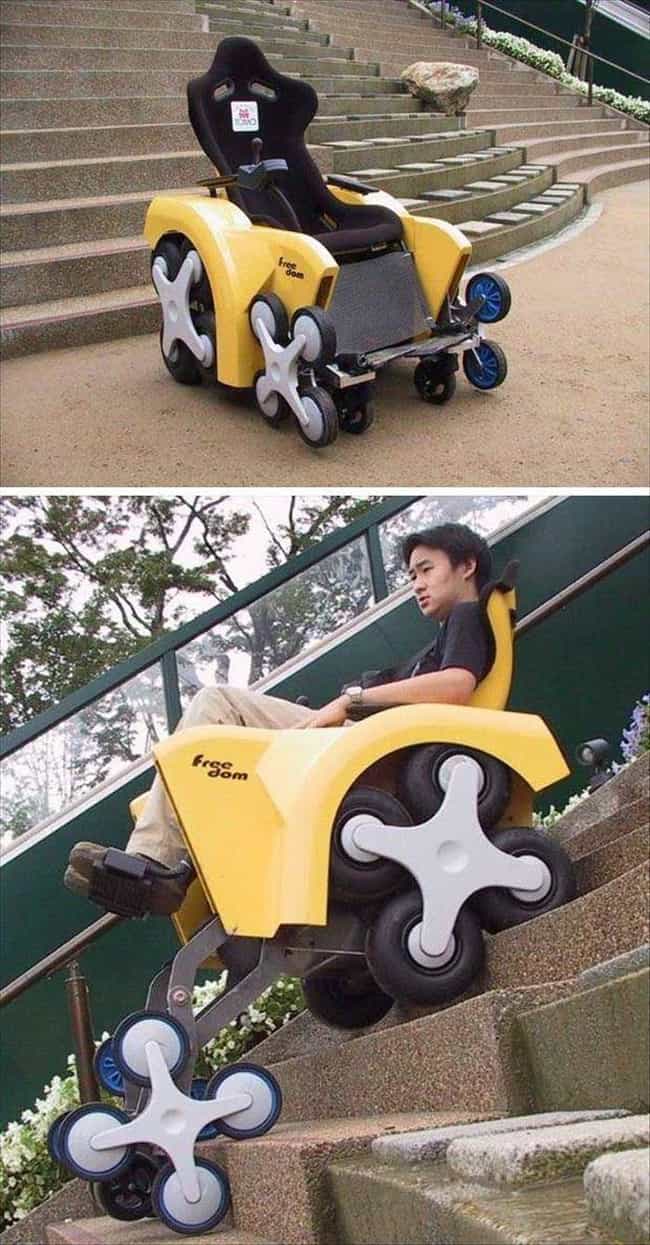 The Unbreakable Smart Phone Screen!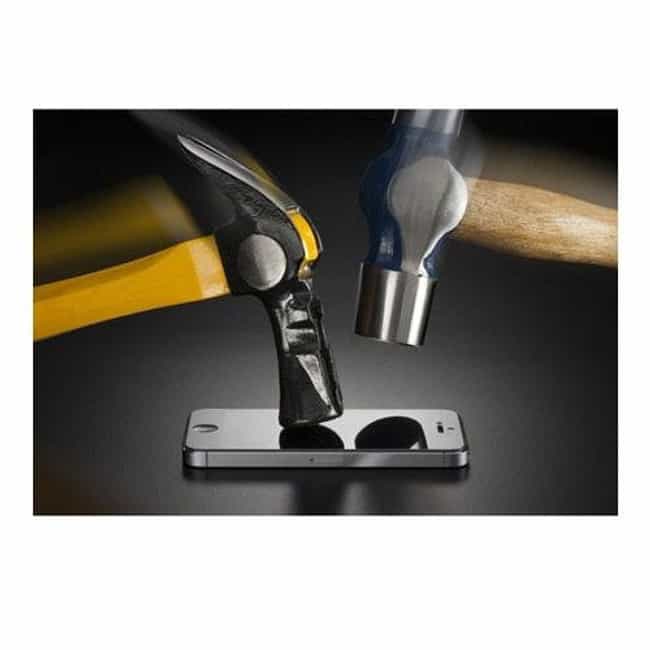 This See-Through Kayak That Lets You Peek Beneath the Waves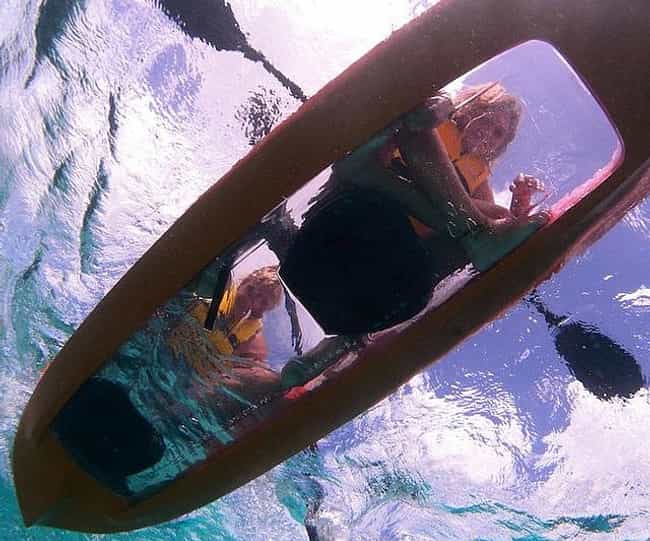 The Disappearing Driveway Garage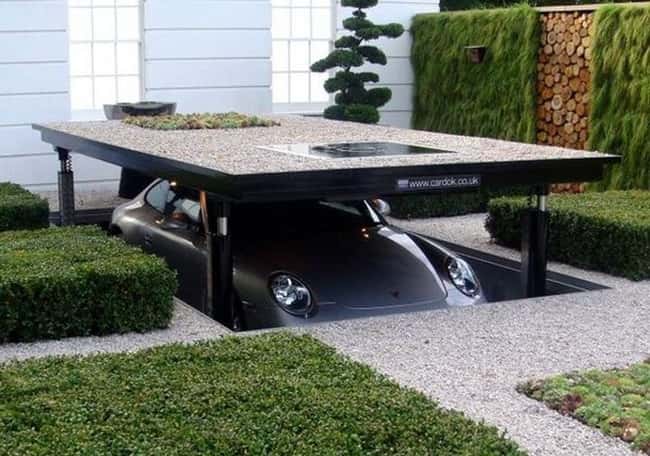 The Most Ingeniously Hidden Bed in the History of Interior Design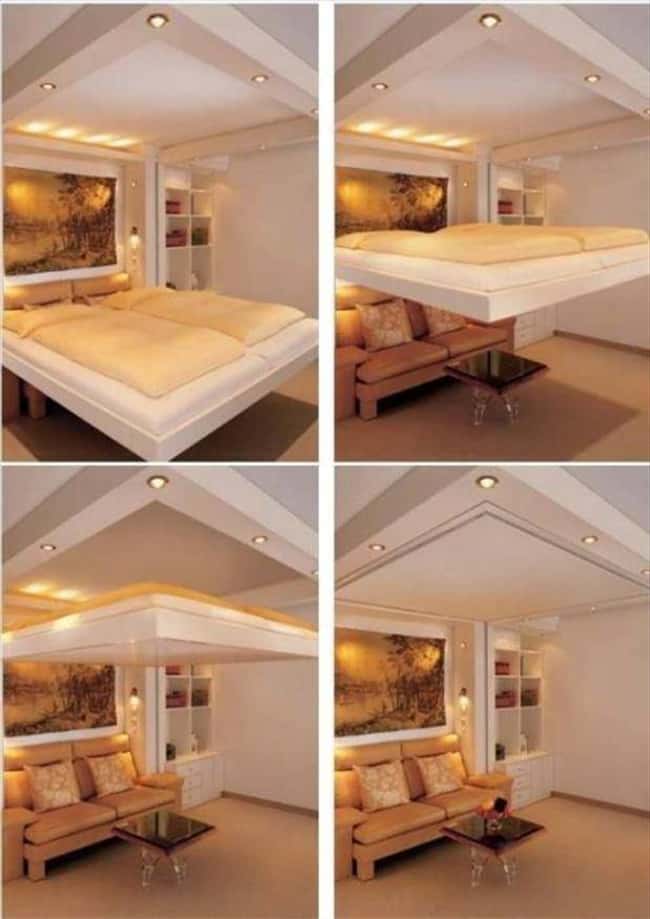 This Stealthy Water Bottle That Hides All Your Stuff at the Gym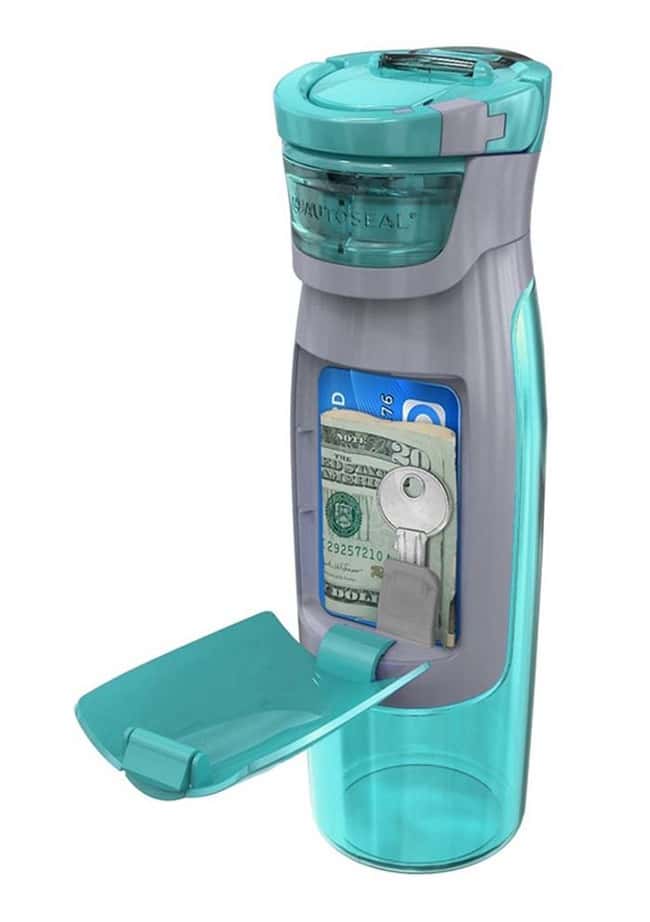 These Multi Grocery Bag Carrying Handles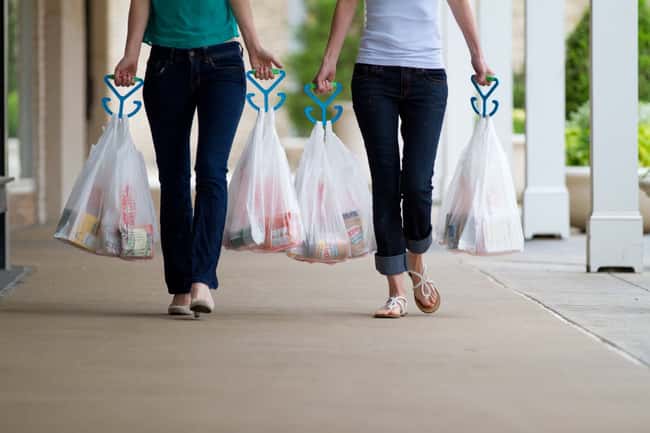 This Superhero-Style Gadget That Lets You Swim with the Fishes with Ease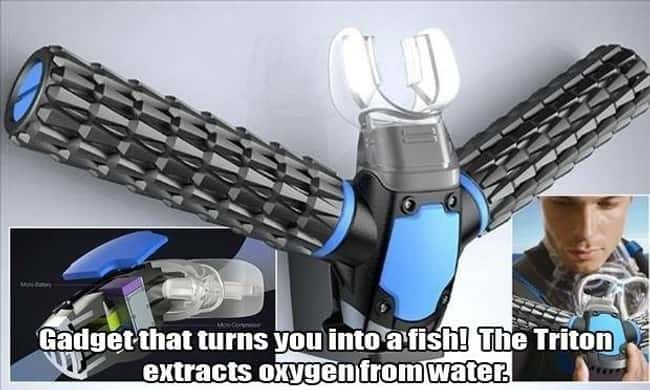 This Motorized Water Scooter That Lets You Fly Both Over and Under the Waves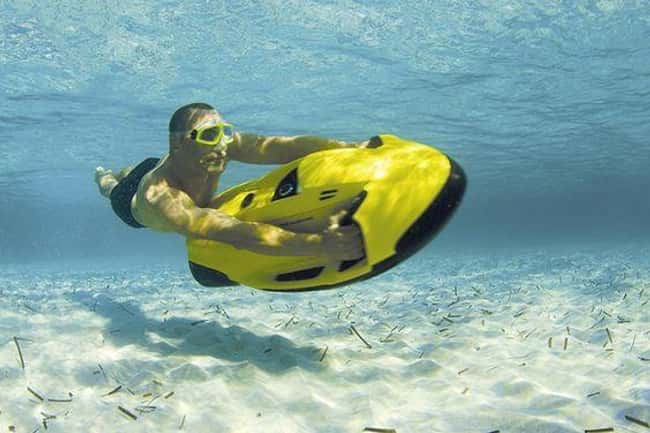 This Awesome Cooler with a Built in Bottle Opener and Phone Charger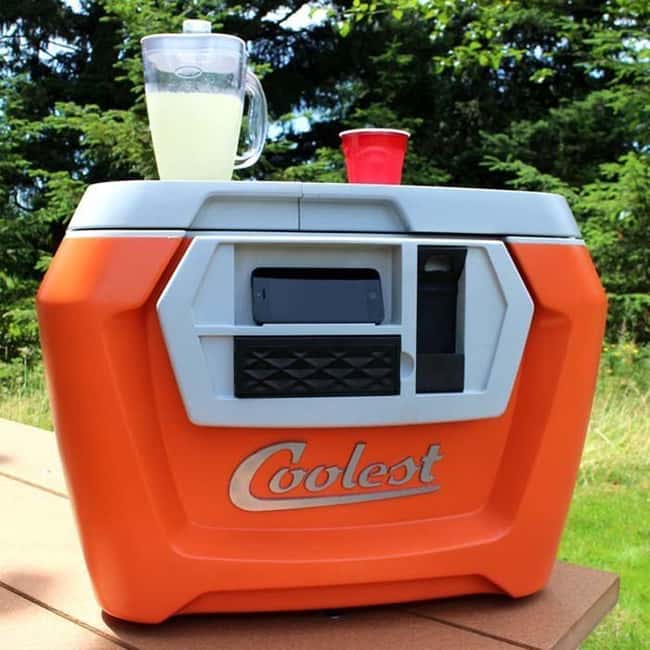 These Super Stealthy Flip Flops That Hide Your Stuff at the Beach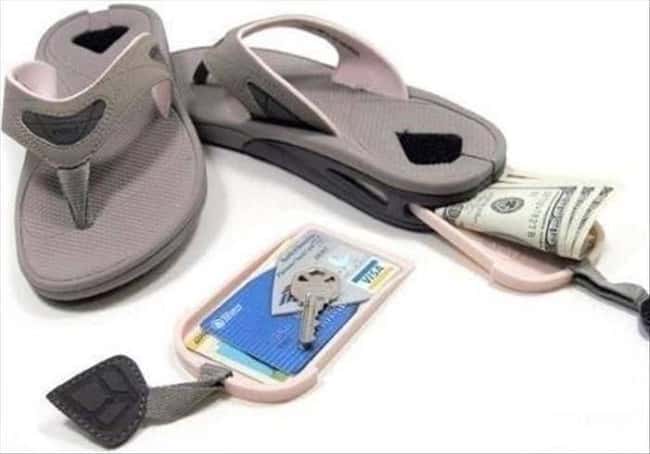 Who Needs Banisters When You've Got a Stair Slide?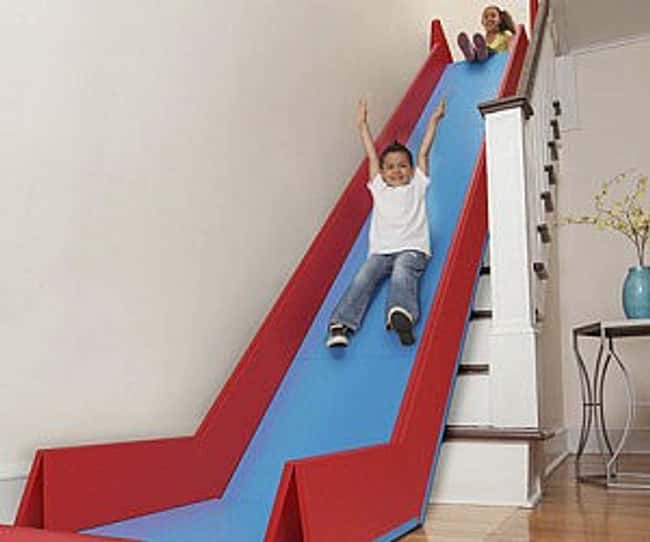 This Onesie That Monitors All Your Baby's Vitals and Sends Them to Your Phone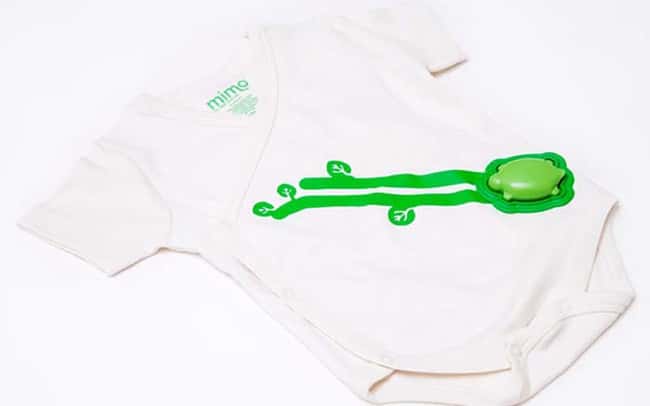 This Rock Climbing Wall That Works Like a Treadmill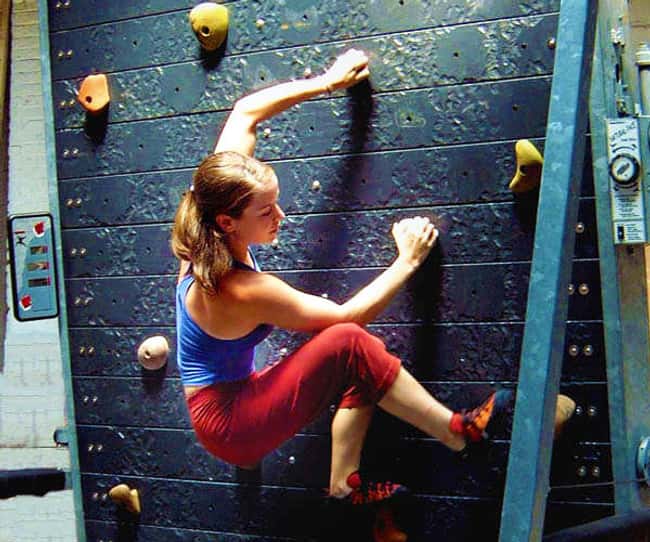 Keep Your Indoor Kitty Looking Stealth with This Indoor Kitty Playground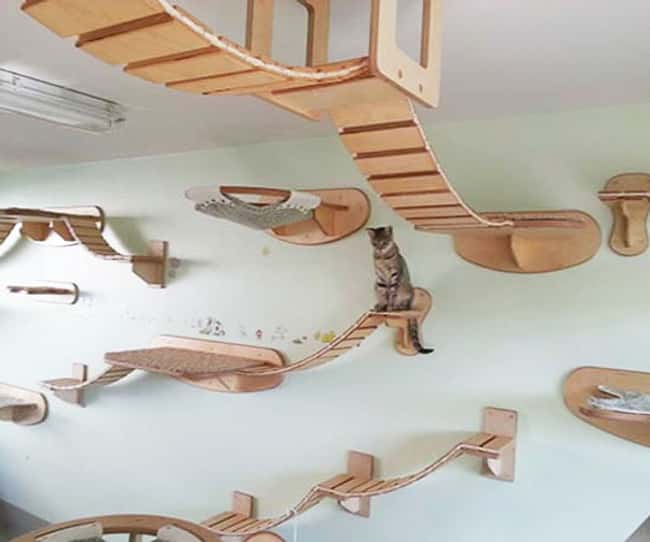 This Rocketeer-Style Water Jet Pack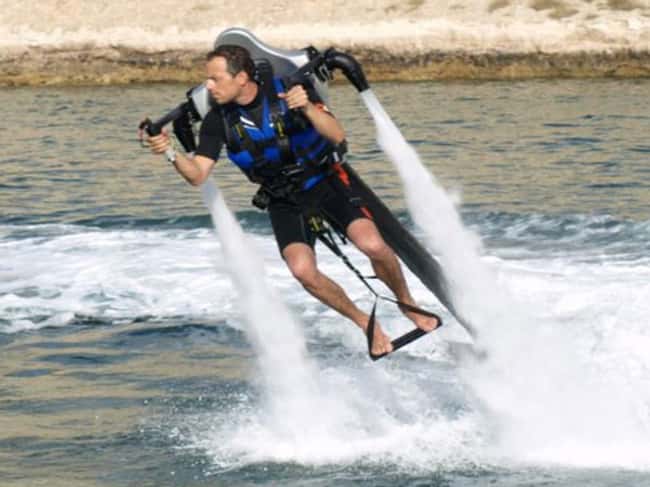 This Handsfree Book Holder for the Multi-Tasking Reader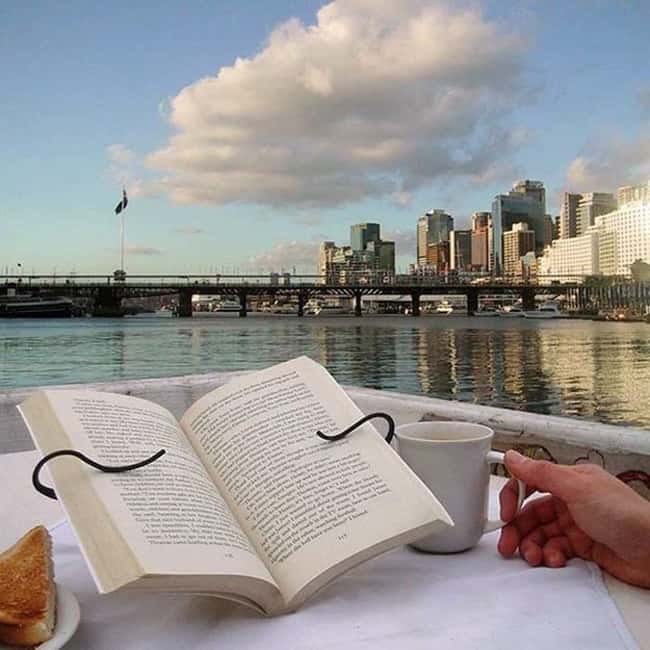 These Protective Bases That Keep Your Heels from Getting Stuck in the Dirt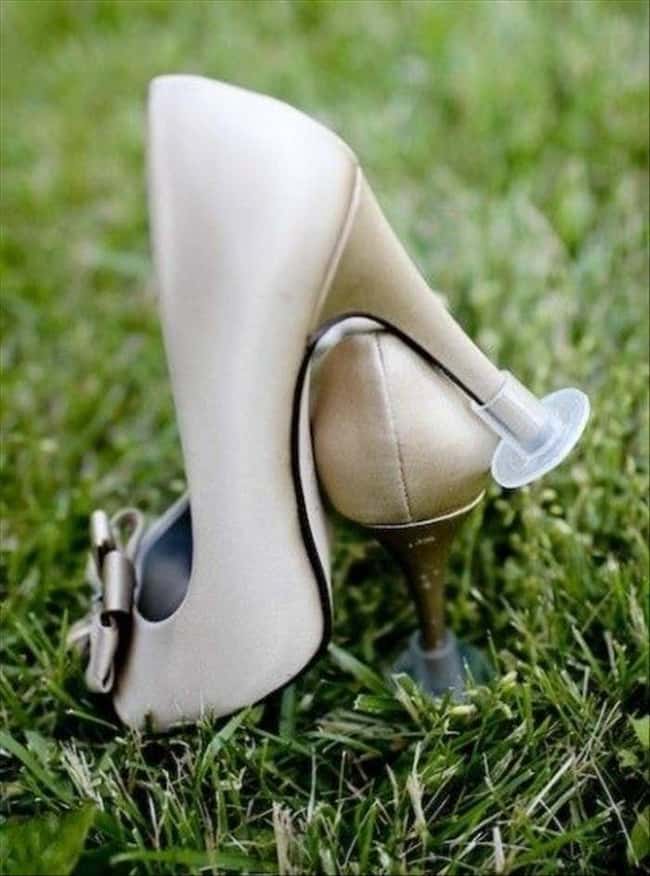 This Scooter Stroller for the Mom on the Go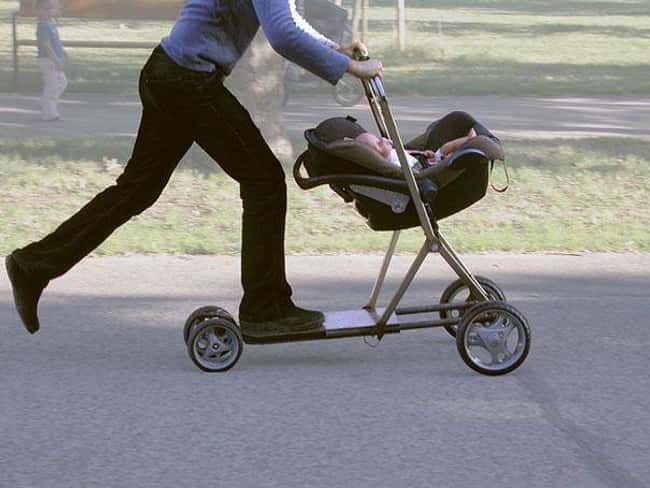 This Jet-Propelled Surfboard for Super Weak Wave Days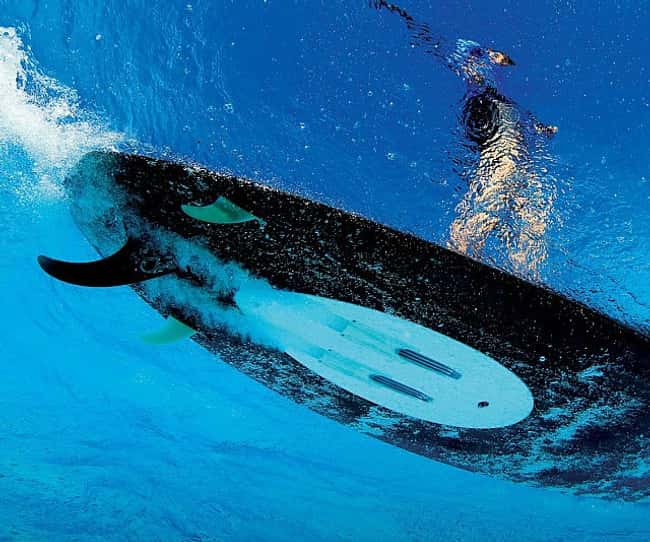 This Laser Pointer Cat Collar for the Days You're Too Tired to Drag Fluffy's Feather Toy
This Alarm Clock You'll Have to Chase Before You Can Press Snooze