A new trend has taken Instagram and Tumblr by storm as more and more people are taking funeral selfies, and using way too many hashtags. Of all the occasions to commemorate with a selfie, it would seem funerals aren't exactly the most appropriate. But these selfie lovers don't seem to mind. In many occasions, their dearly departed is even in the photo with them!
Many have criticized the iPhone generation for their fickle vanity and shallow values, while others have told them to embrace this passion for life. Whatever the case may be, we found the best of these questionable selfies on Tumblr and have assembled them here for you to decide which are the best, and which are the worst.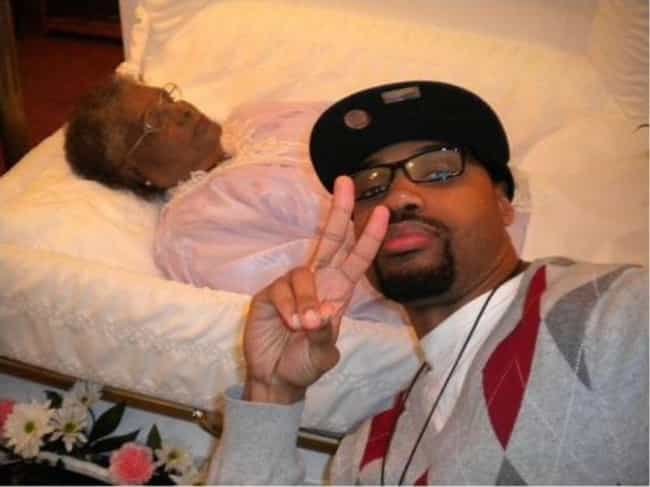 #whatalcoholwilldotoyou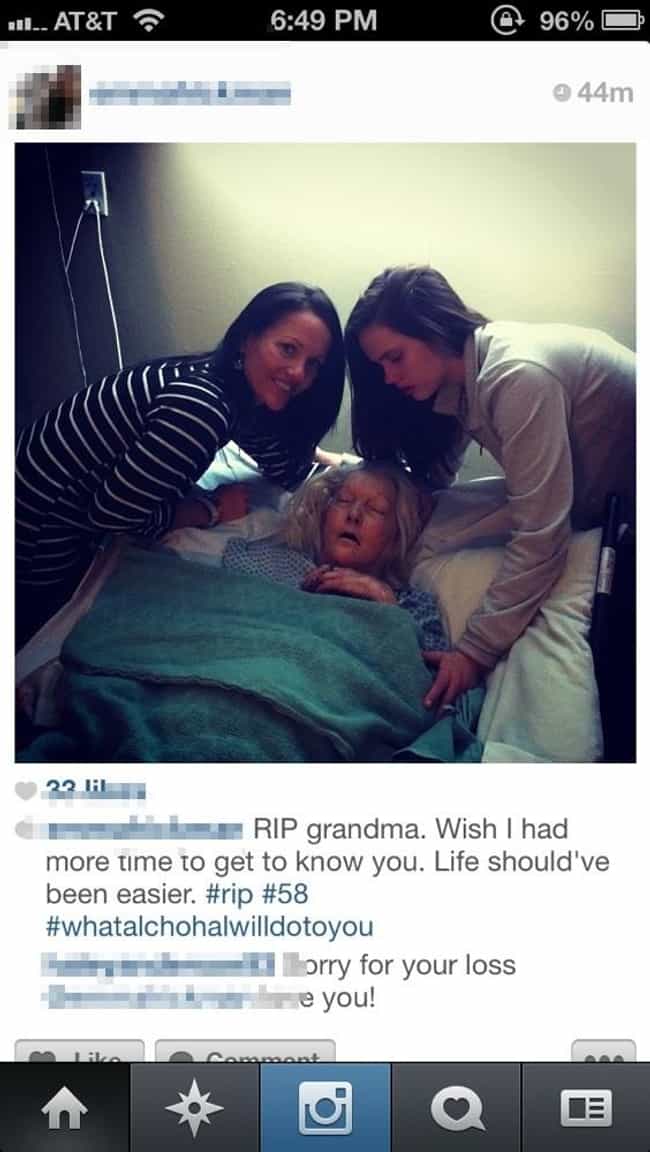 There Are No Words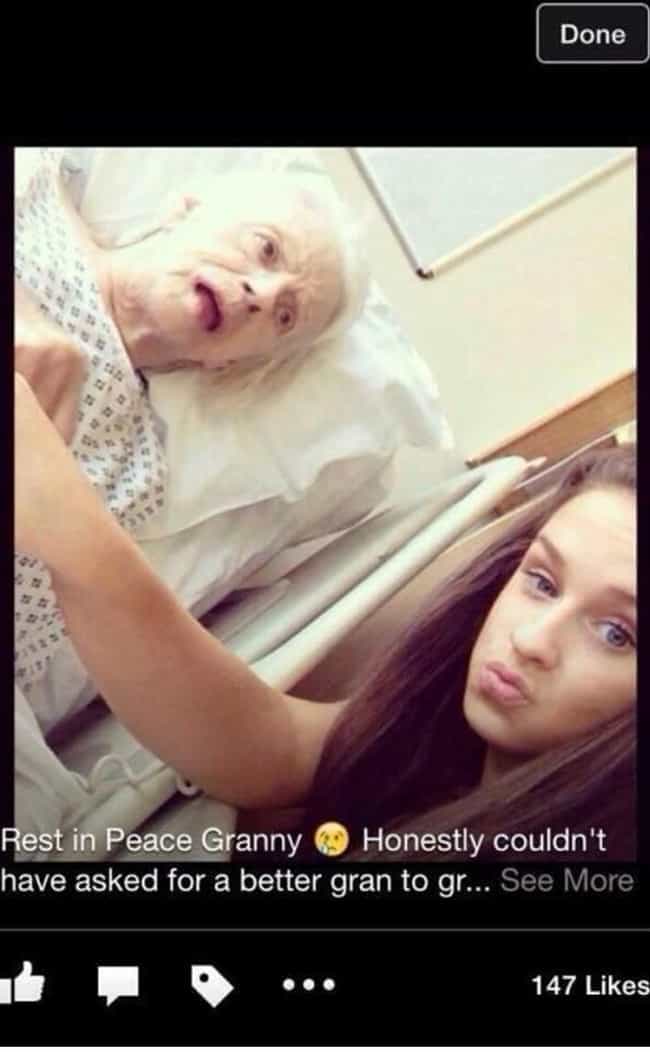 She's Probably Rolling in Her Coffin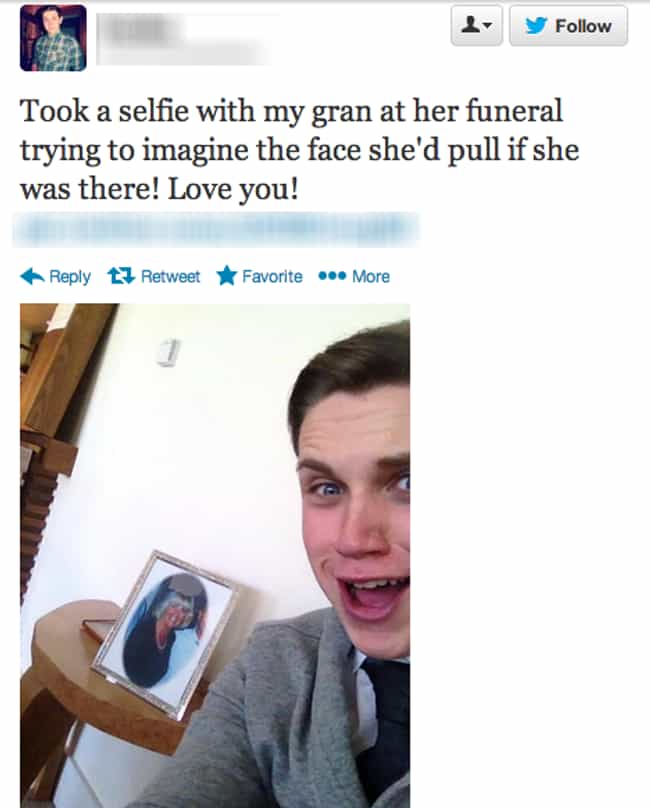 Of to a Funeral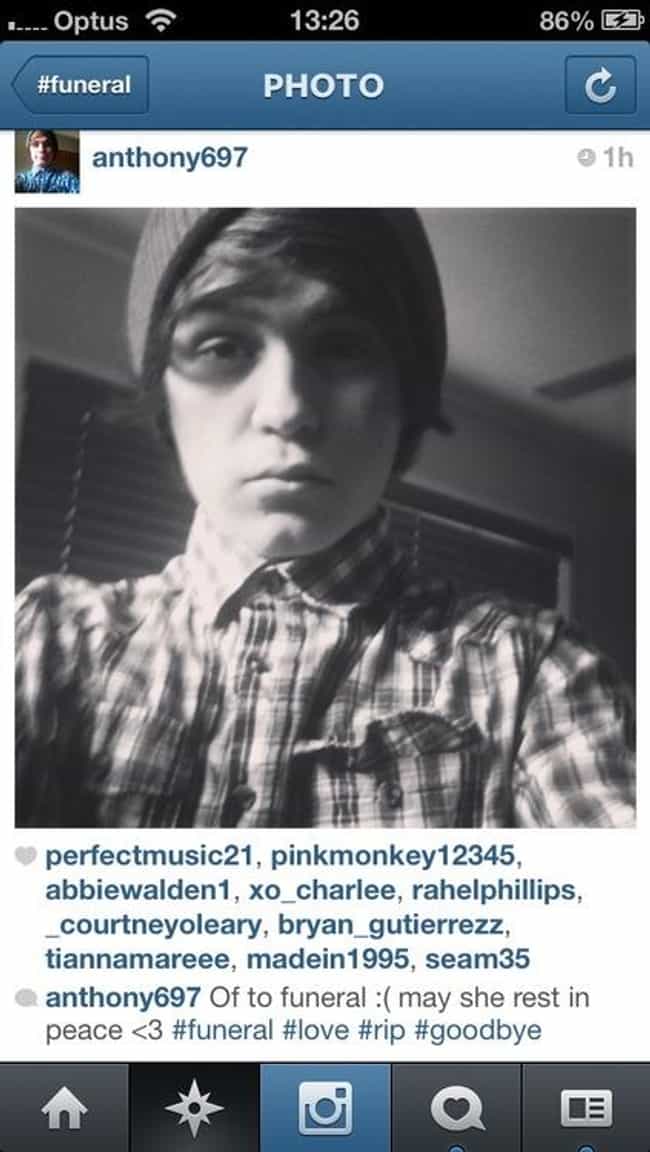 Family Photo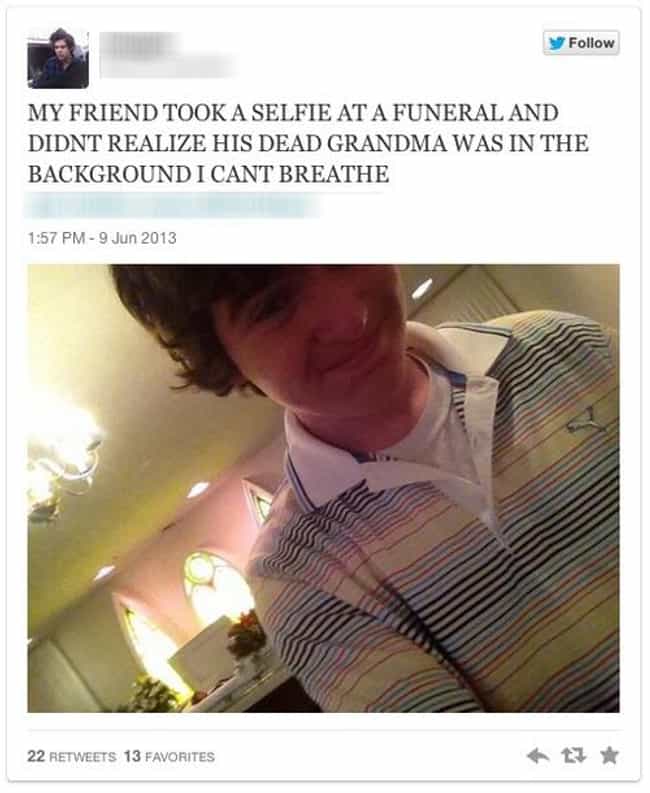 She's Ready!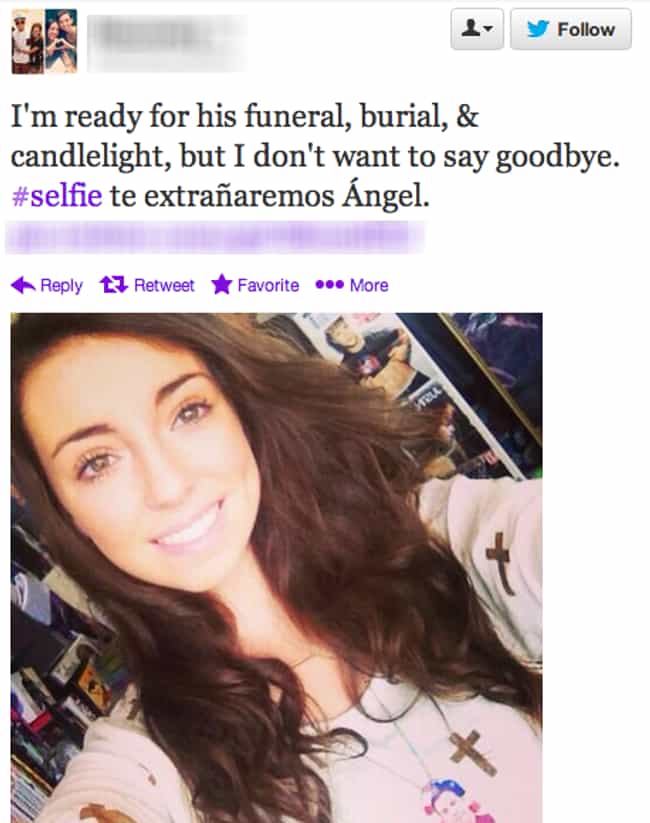 Did He Suffer from a Case of Chronic Vanity As Well?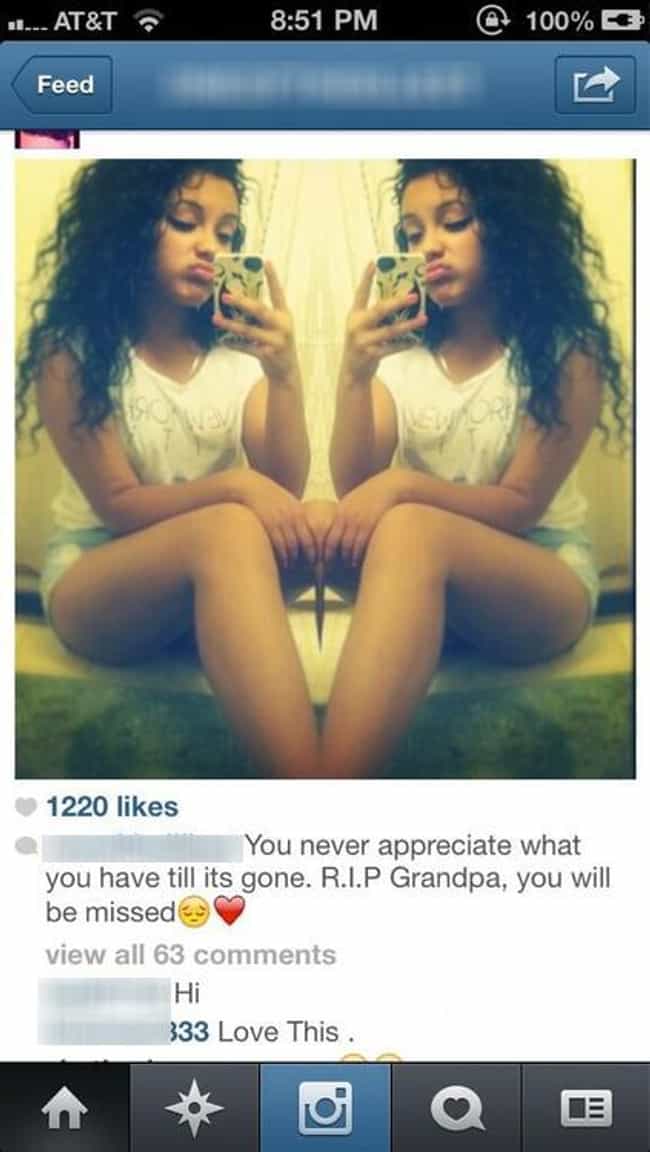 Finally!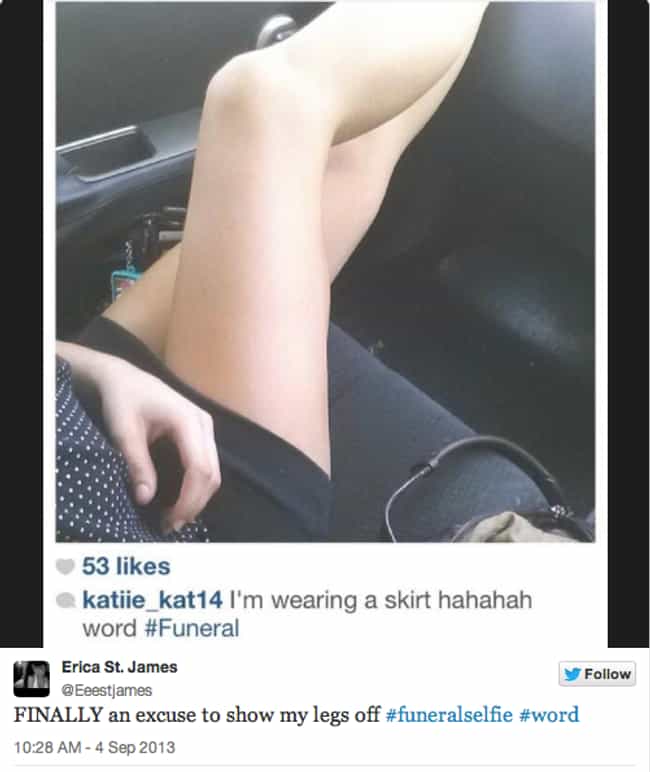 Hiding His Shame Behind His Shades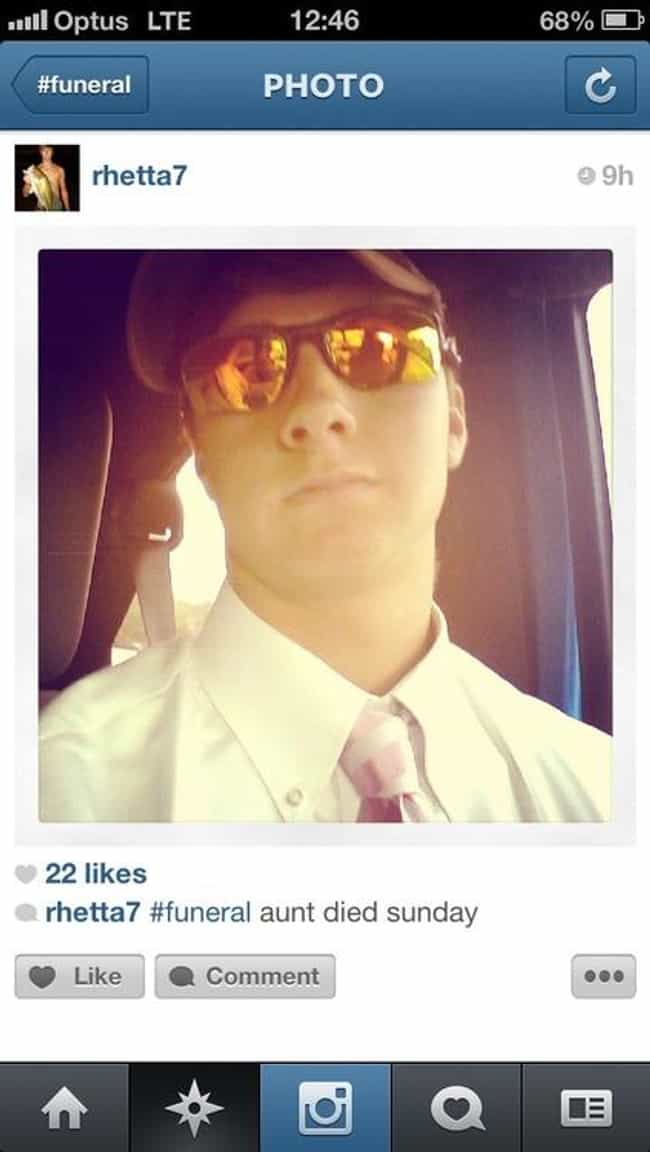 Because One Wasn't Enough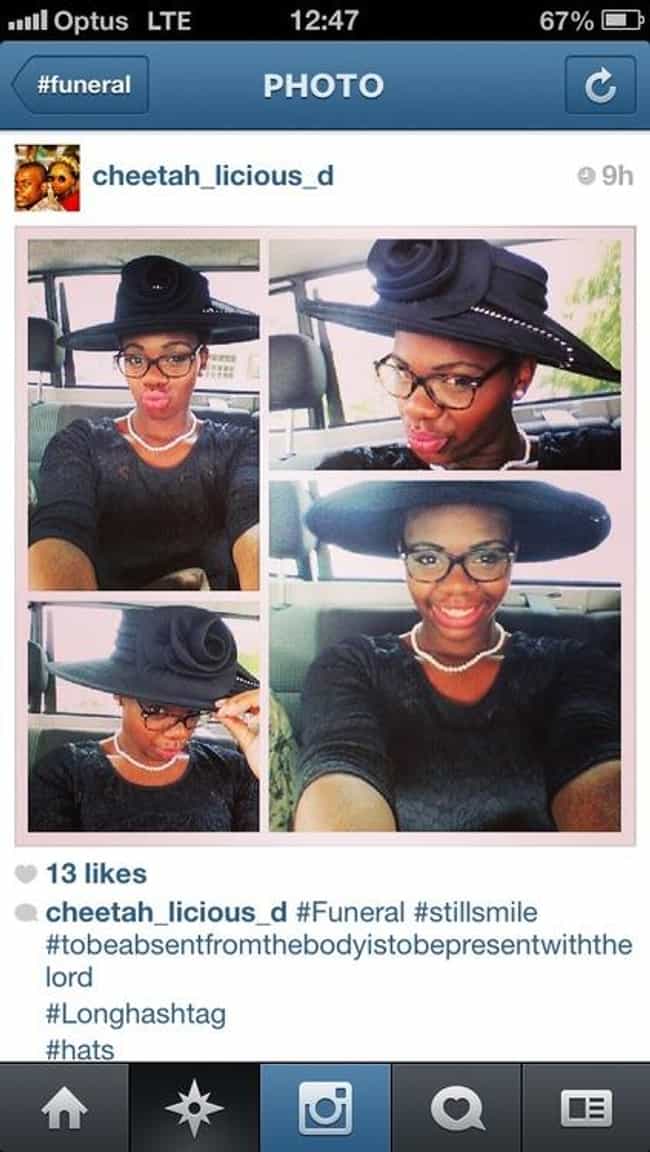 BFF 4 L- Oh Yeah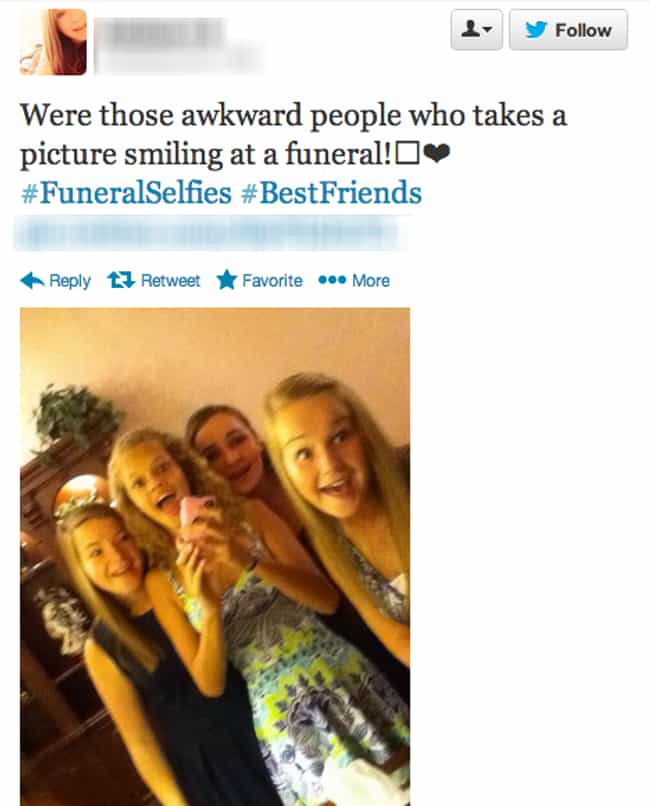 It's the Little Things in Life…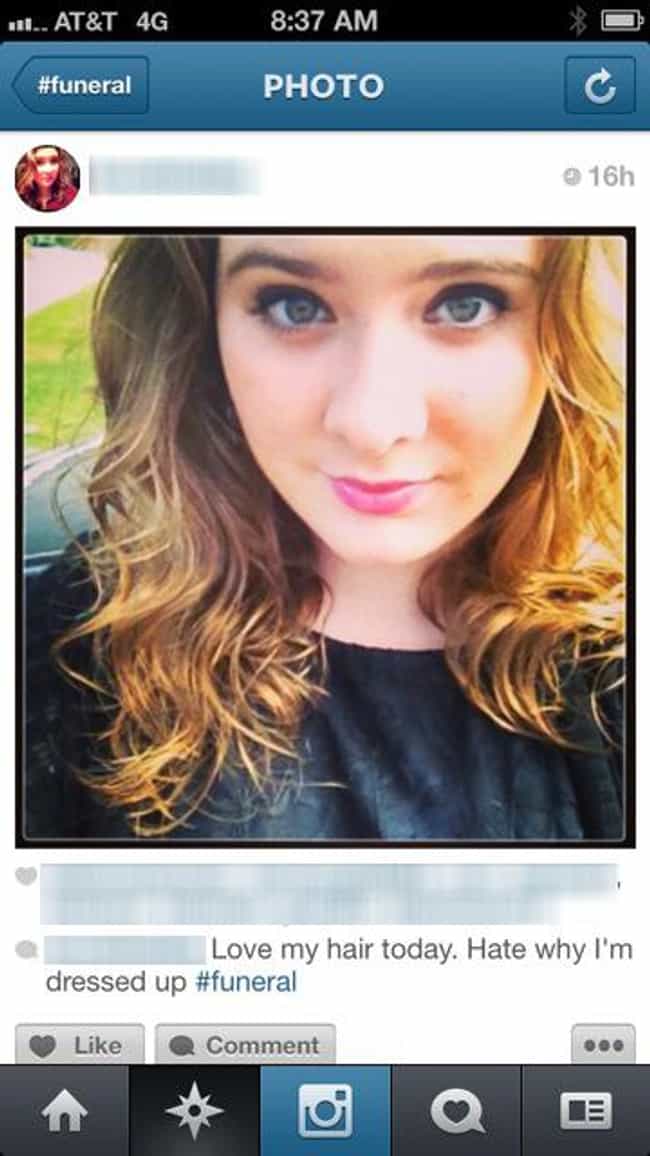 Peace Out On the Way Out, Am I Right?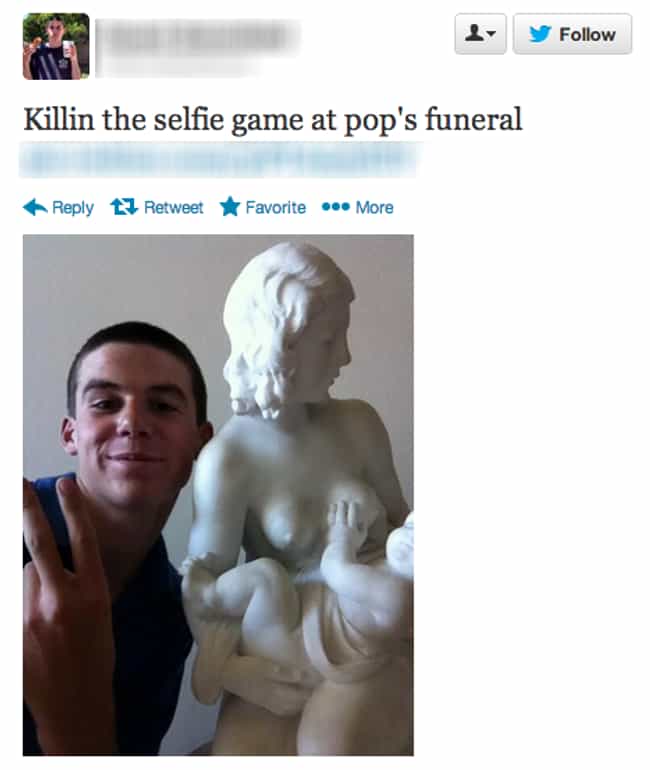 Pop That Knee With Attitude!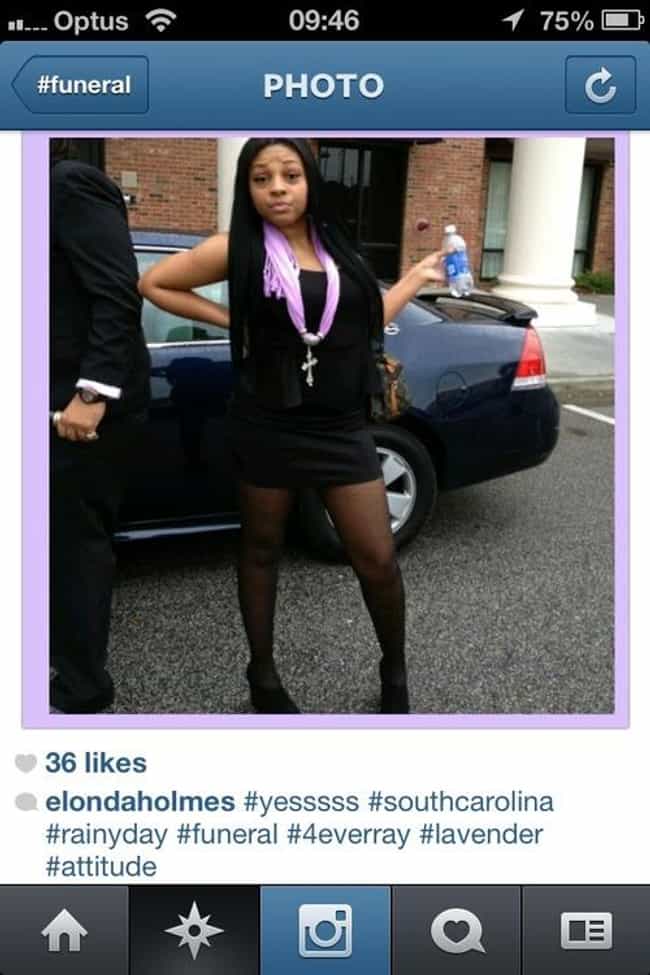 Lmao?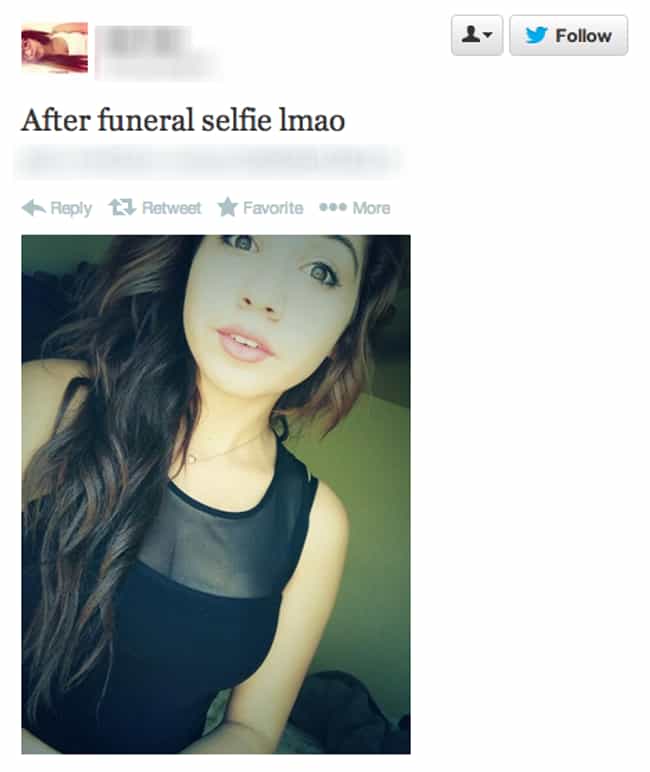 Very Sad Day #beautiful #cute #dead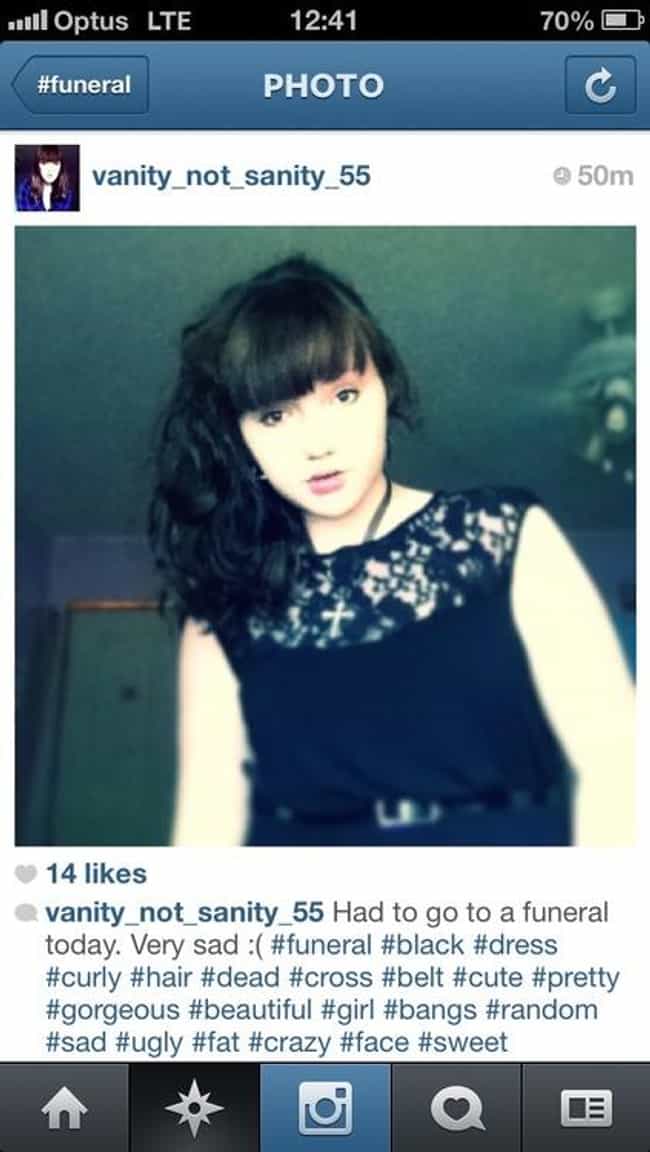 Bit of Advice, Don't Wear Make Up to a Funeral.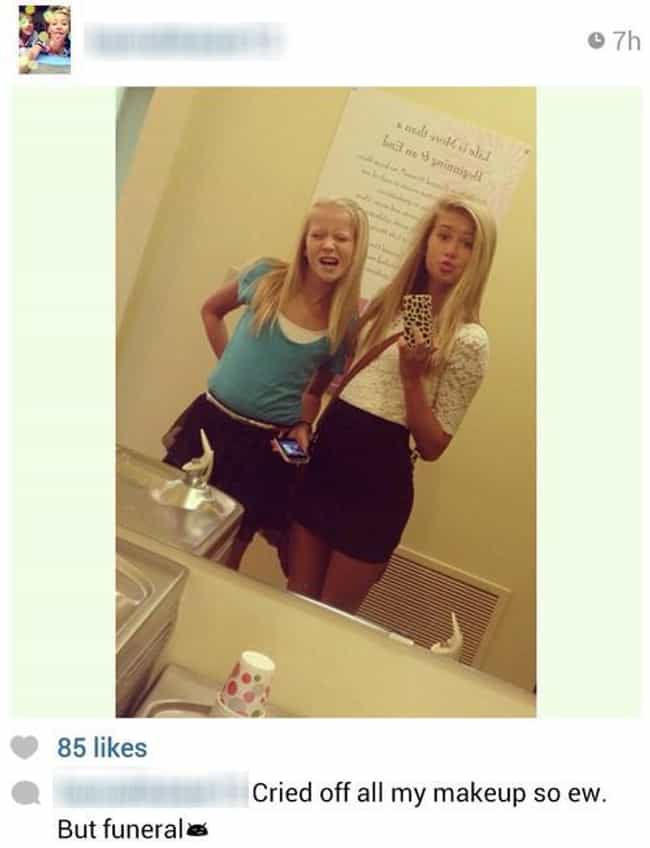 Classic Bling at a Funeral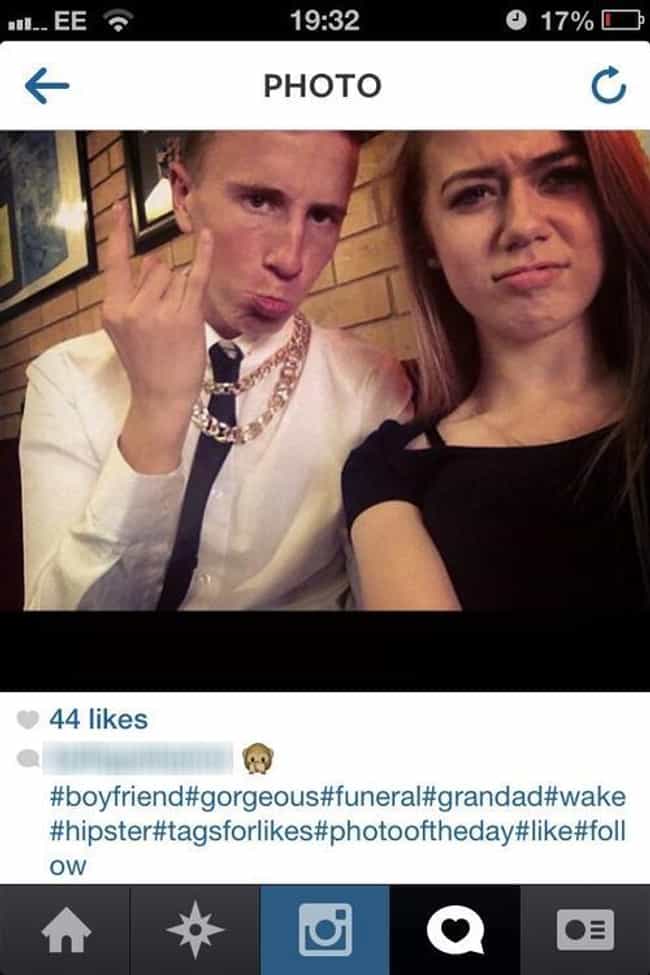 Worst Birthday Ever (but Pizza!)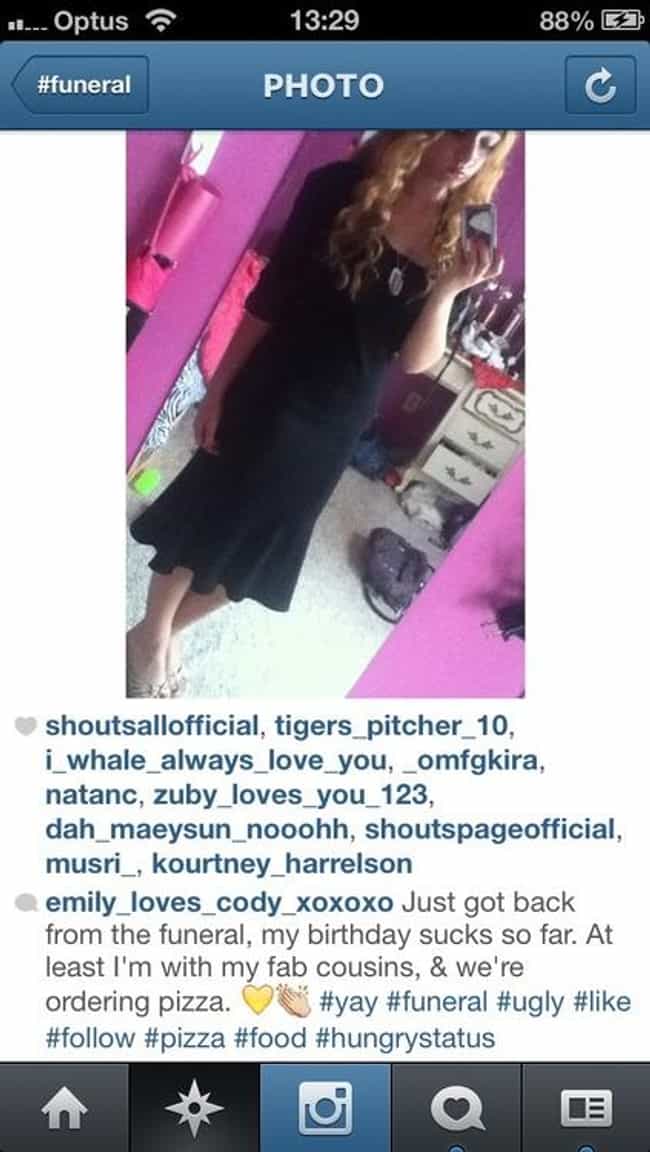 Bamf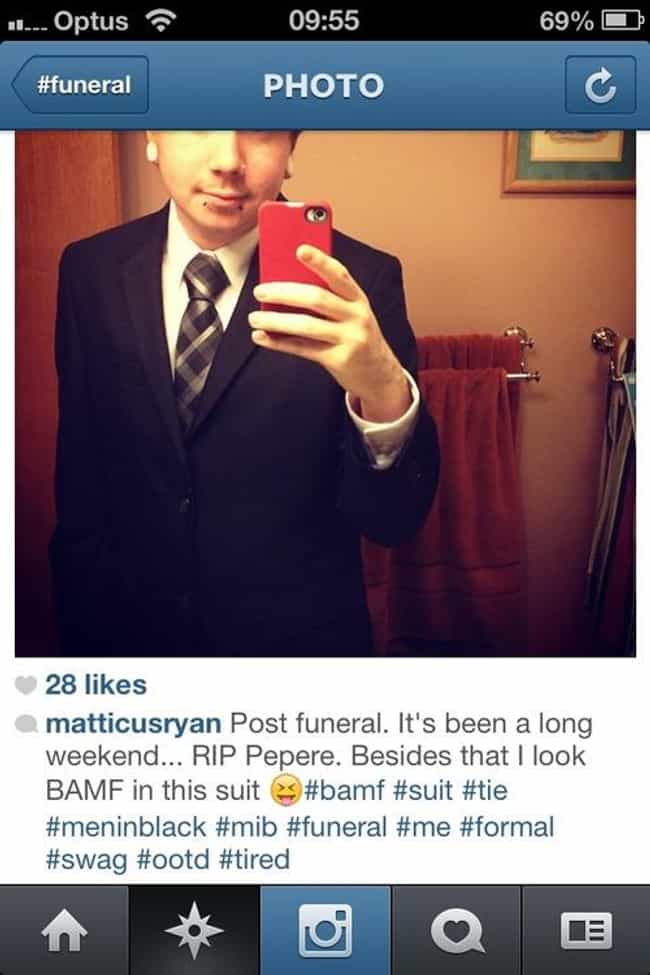 Stay Classy…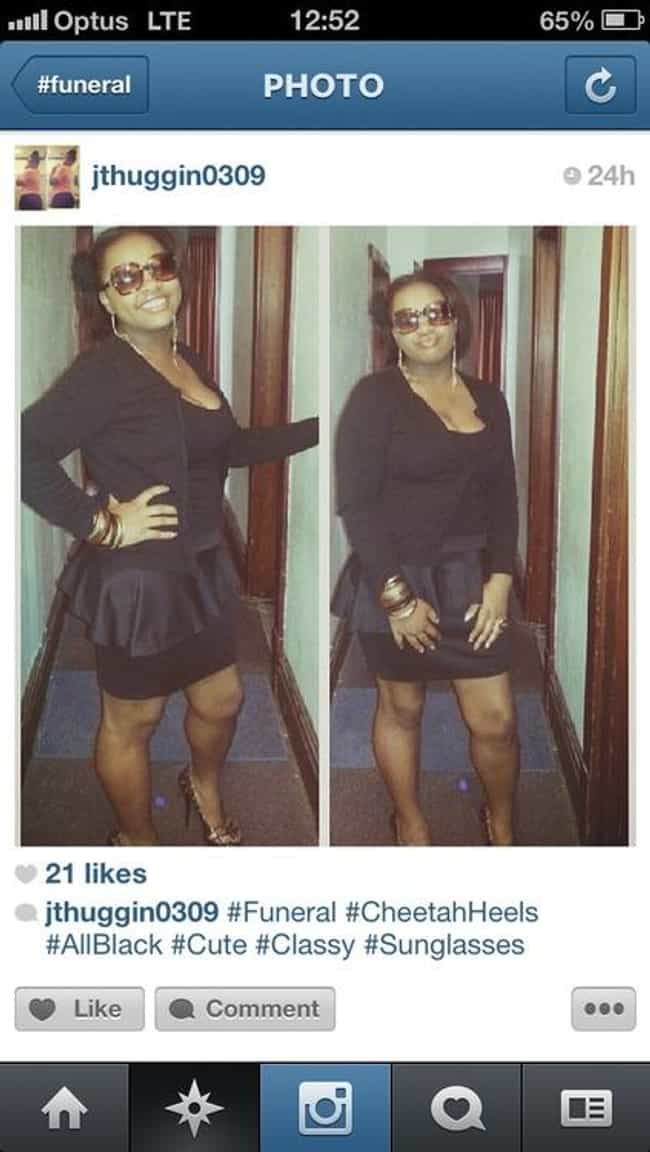 Those Hands Should Be Praying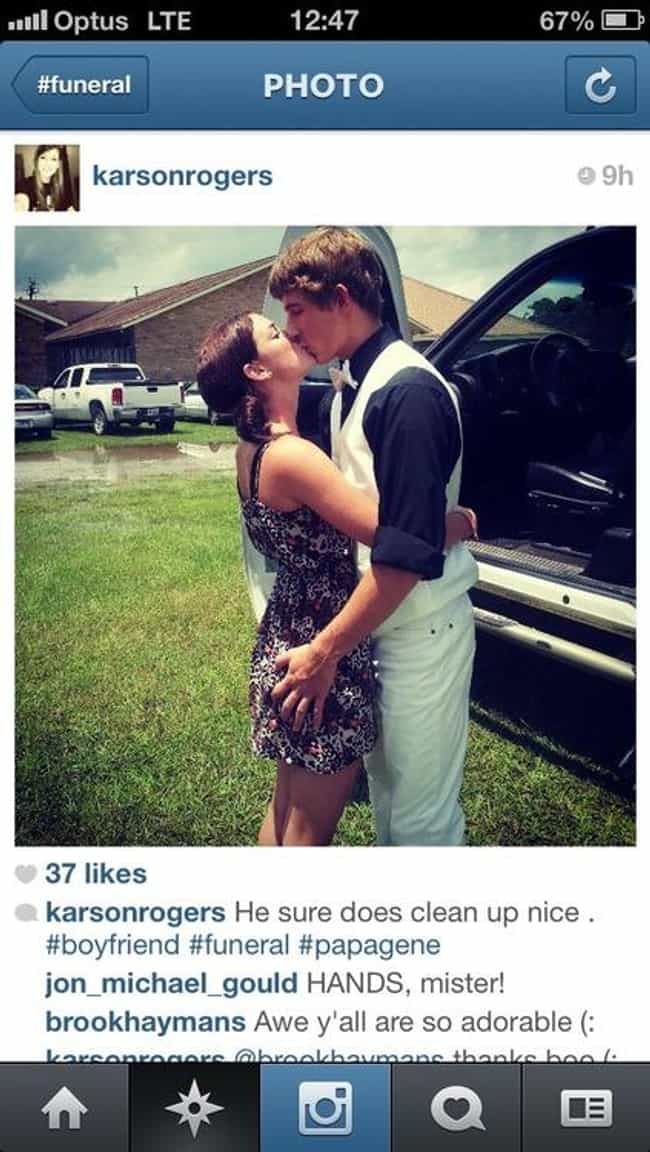 Did He Not Read the Dress Code for Black?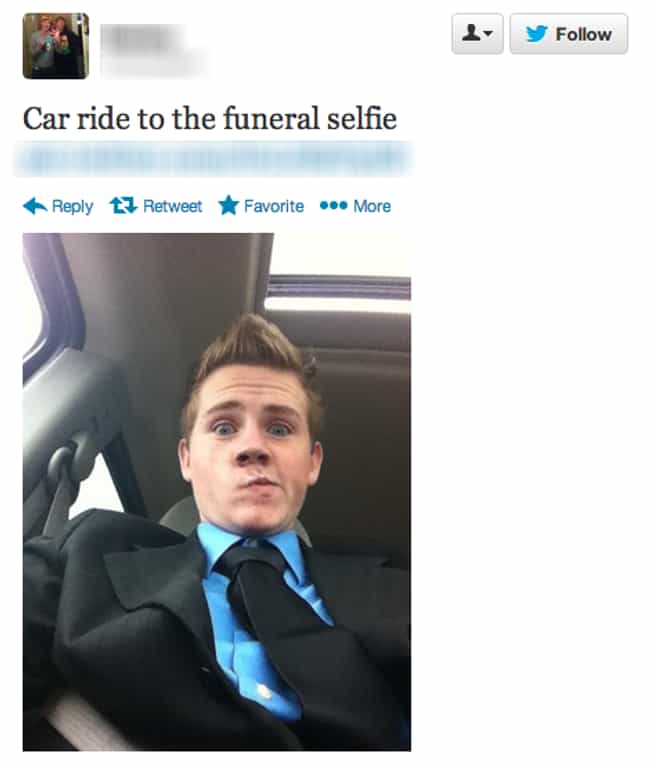 #funeraltunes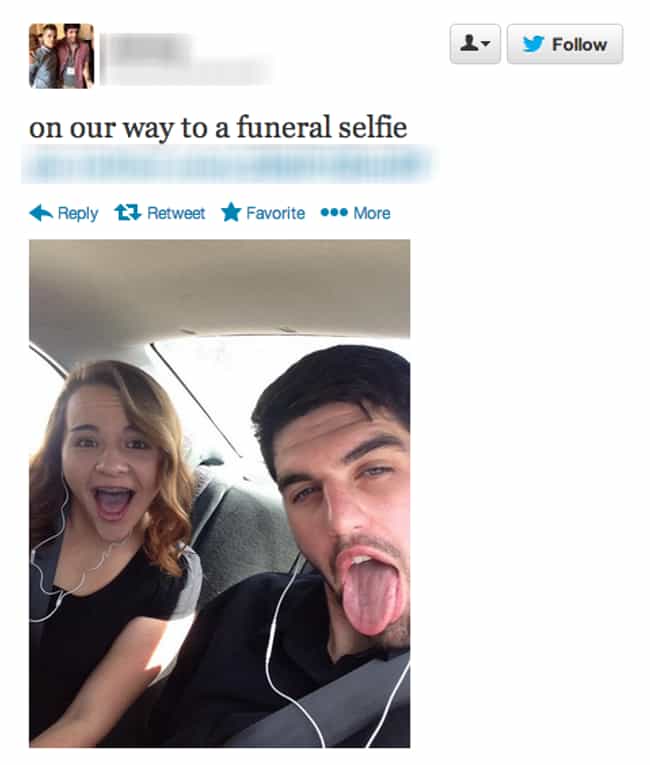 Maybe he just thought you were ugly?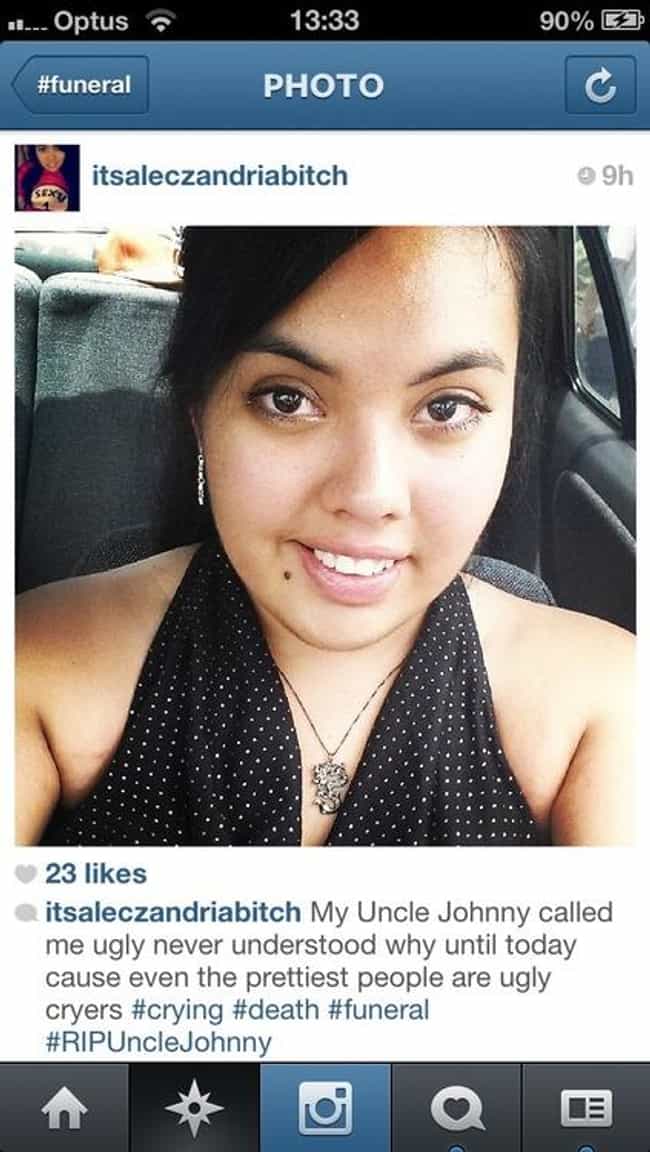 Is That Supposed to Be the Kiss of Life?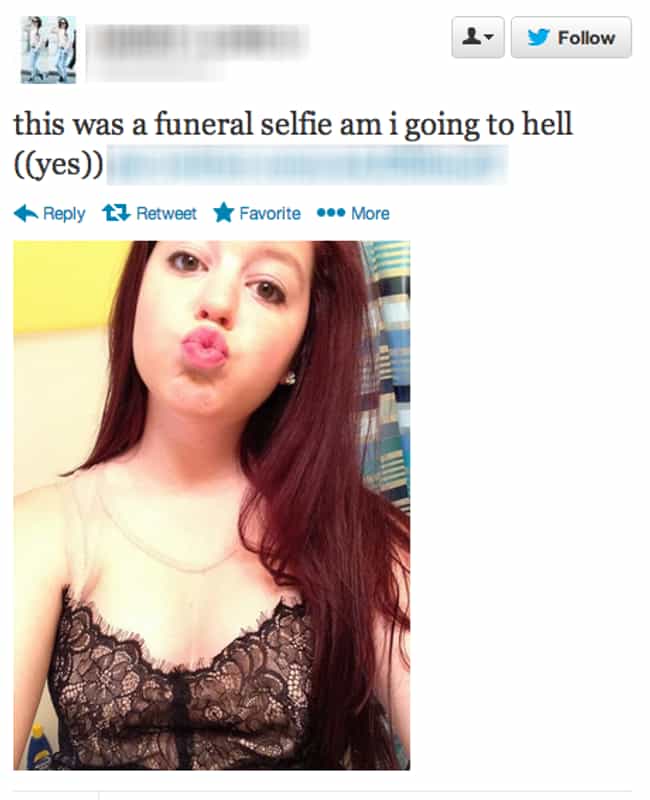 I Hope She Didn't Wear That Shirt!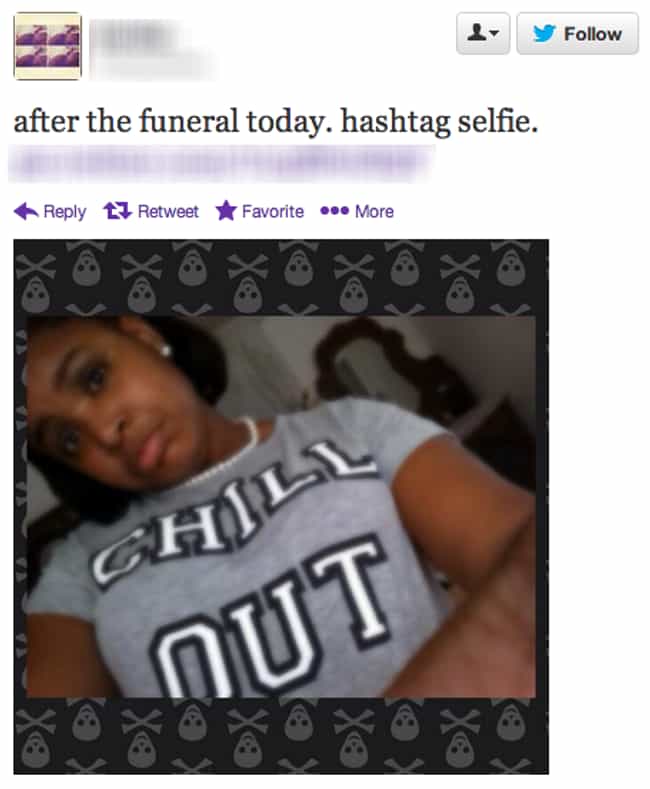 Putting the Swag in Funeral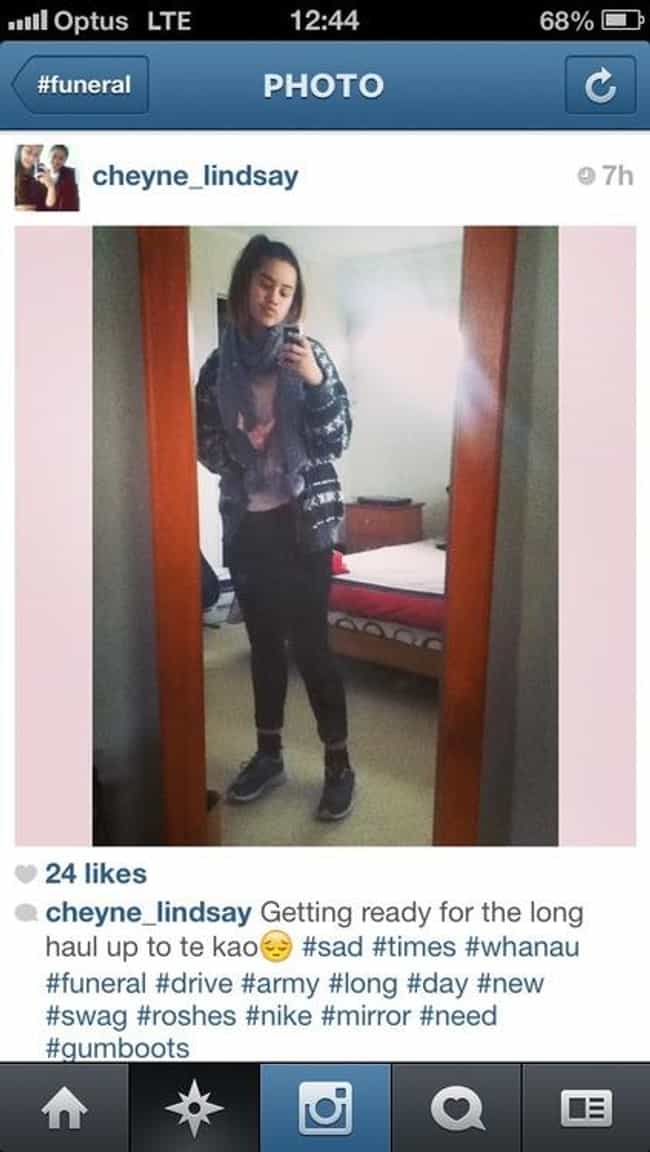 #Sad Day?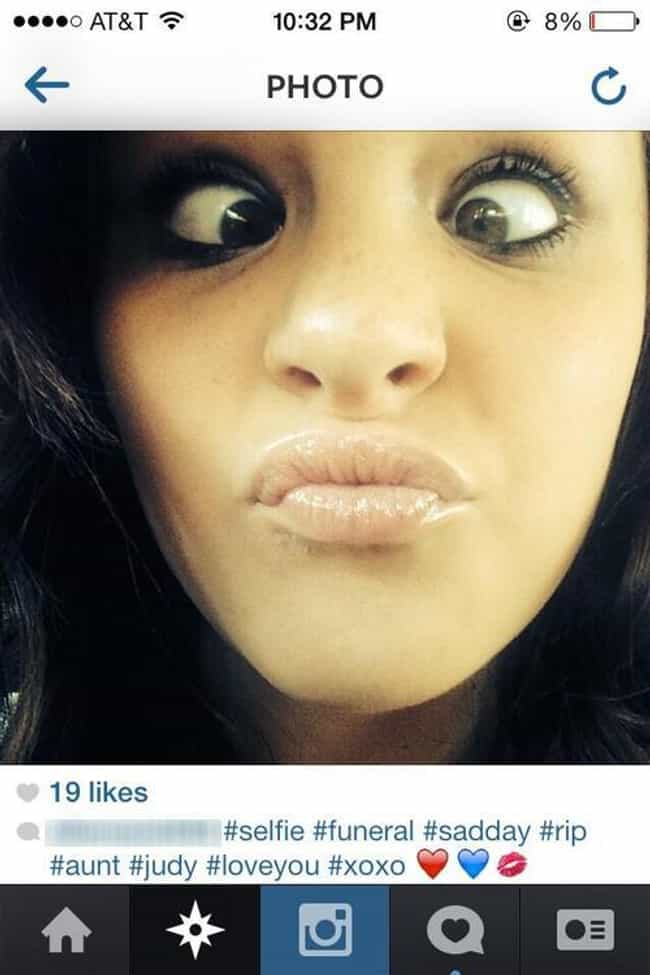 Is That Even the Same Girl?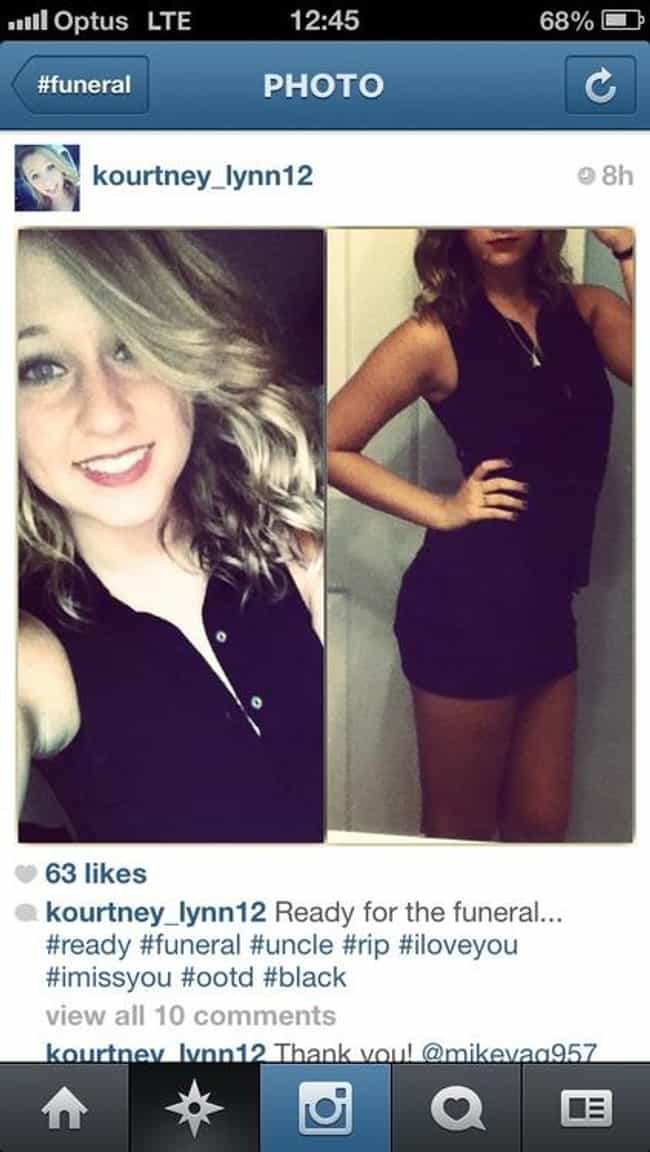 Picasso?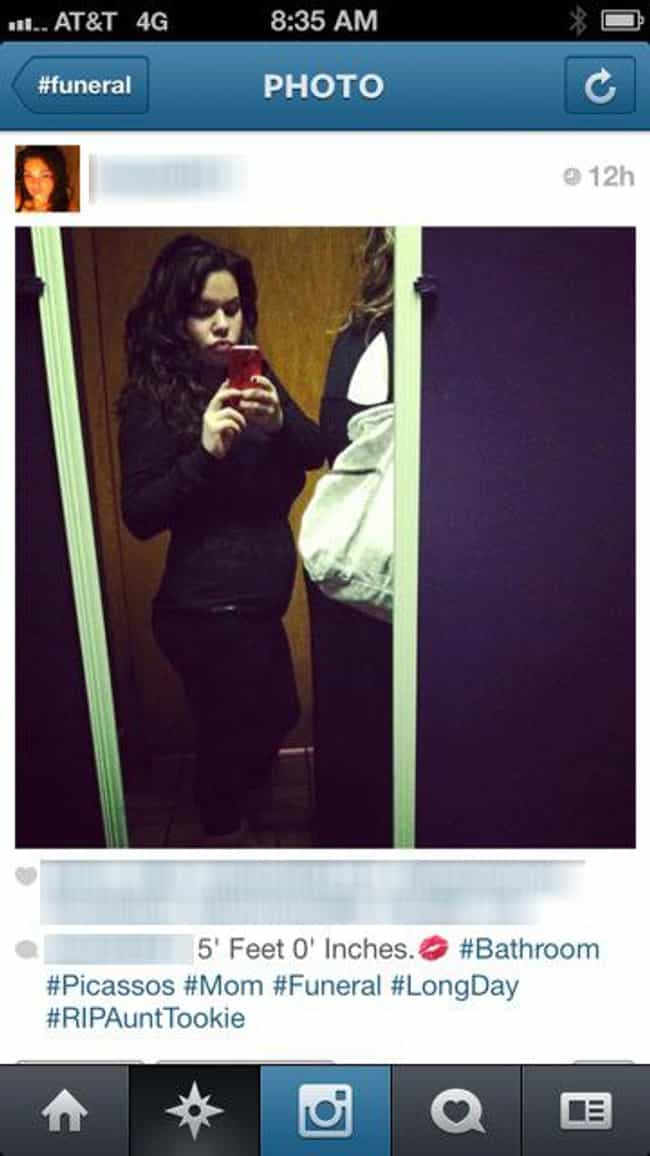 She Looks Devastated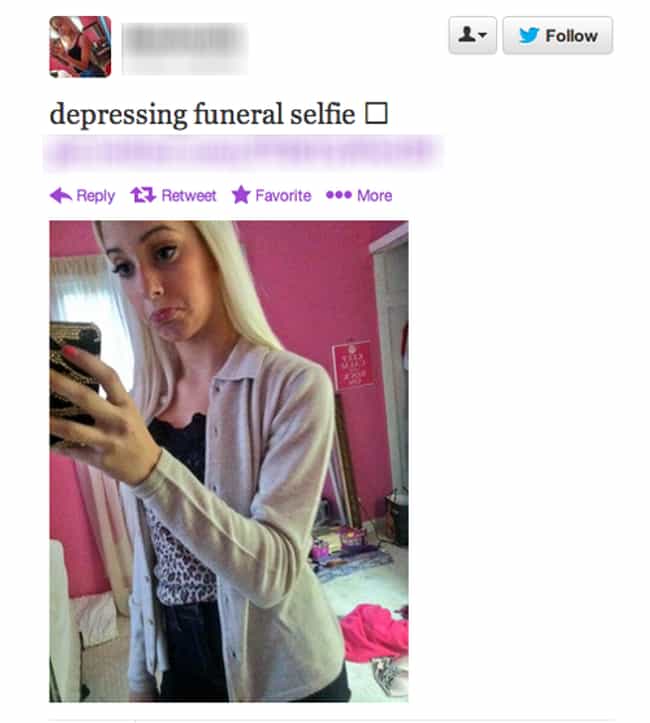 Funeral Aside, This Is An Awful Selfie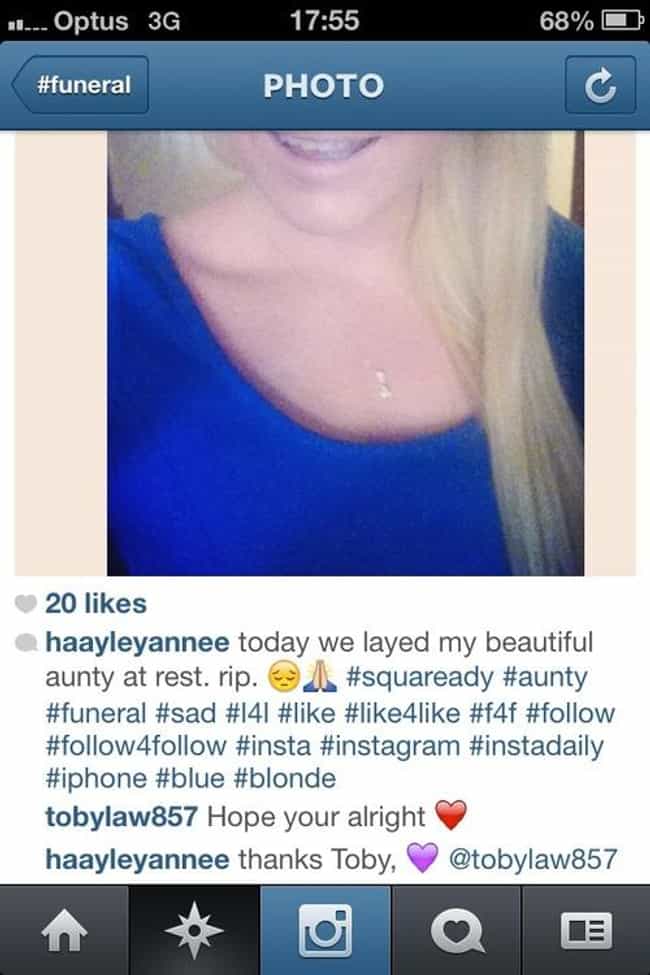 Even the Dog Looks Embarrassed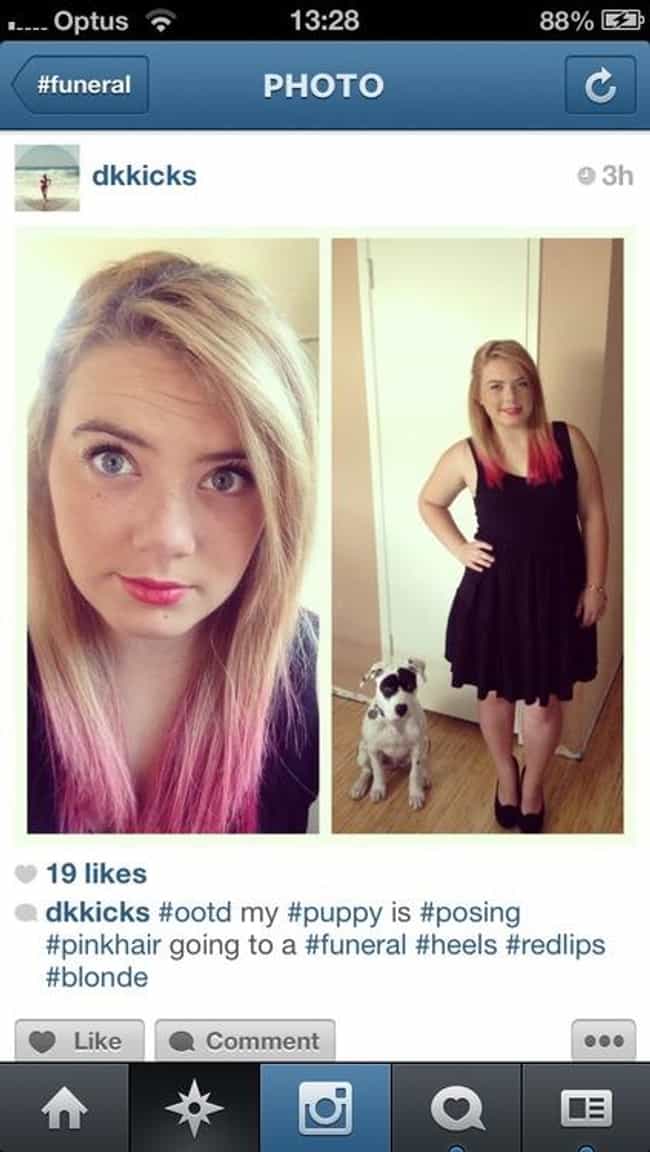 My Babes Friends Funeral?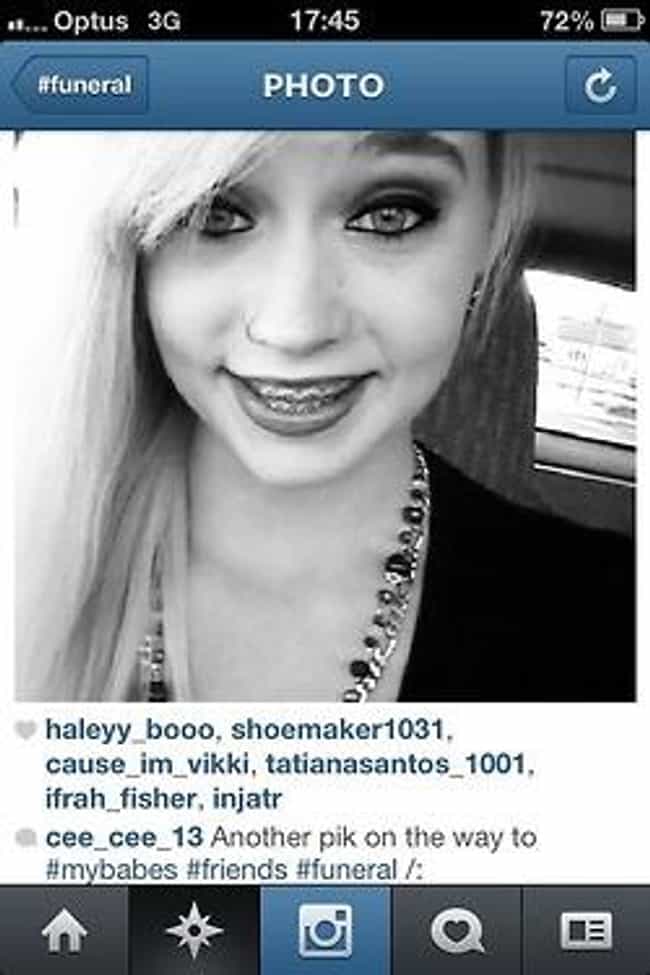 Pout for Granny!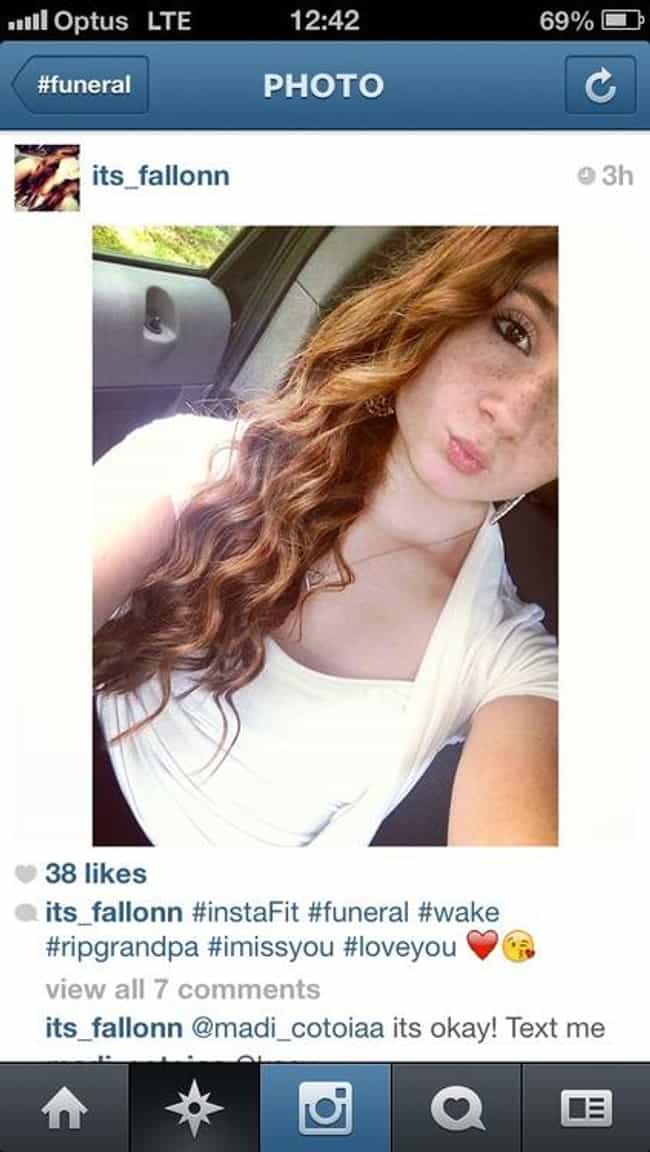 Just Another Funeral Selfie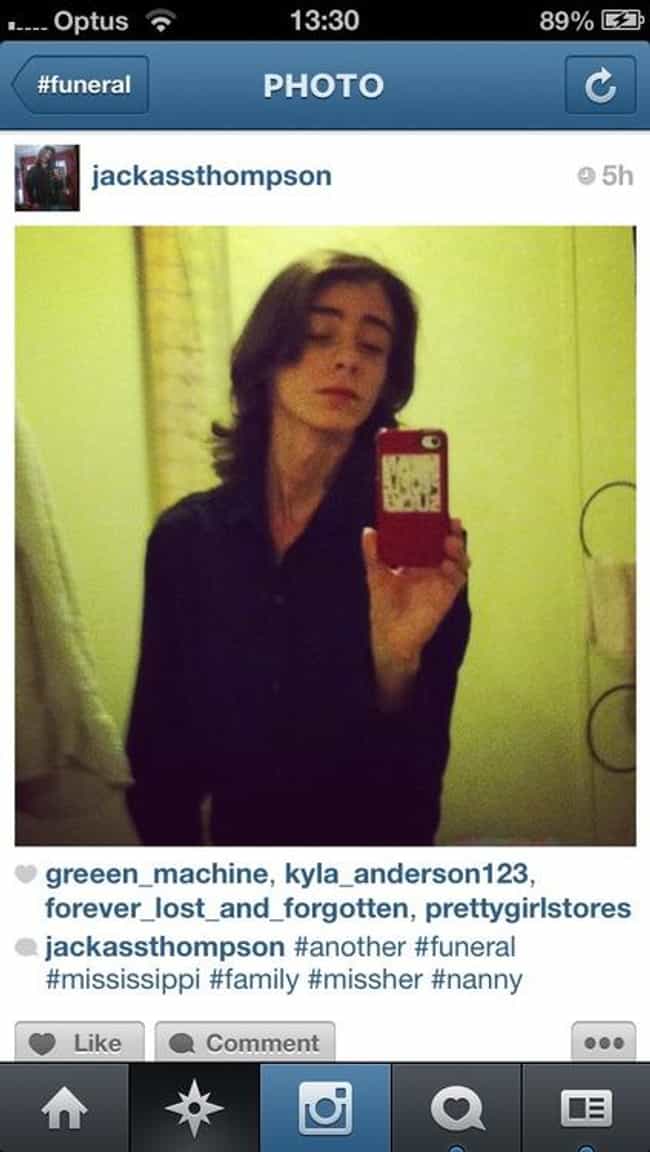 Blasting the Guns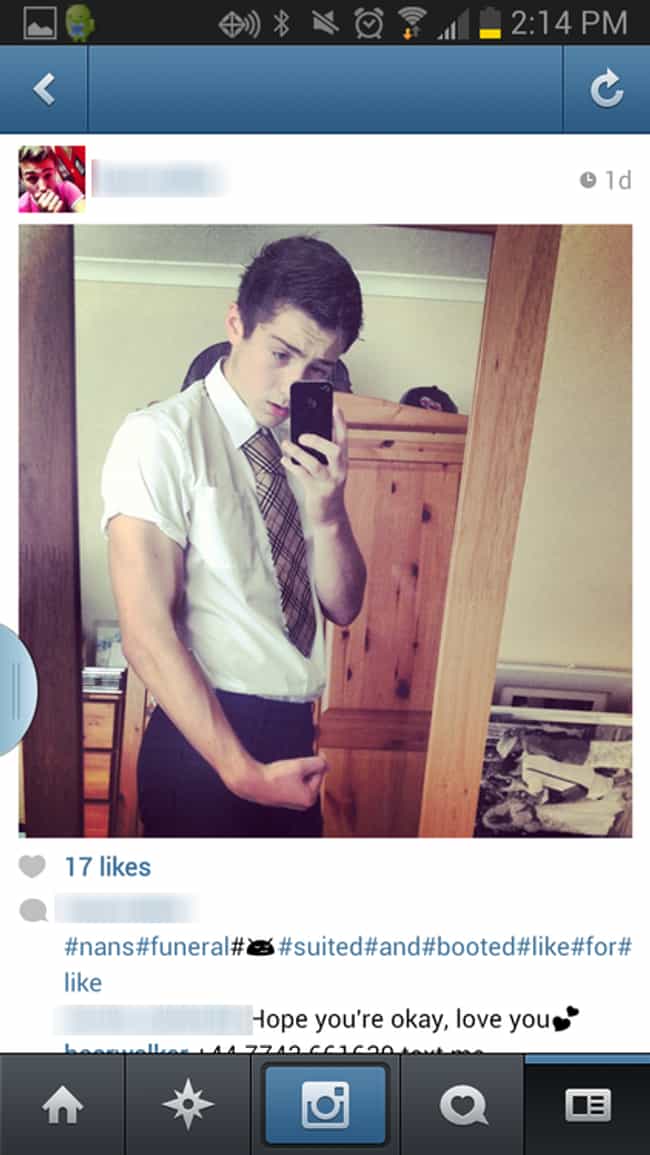 Oh Choco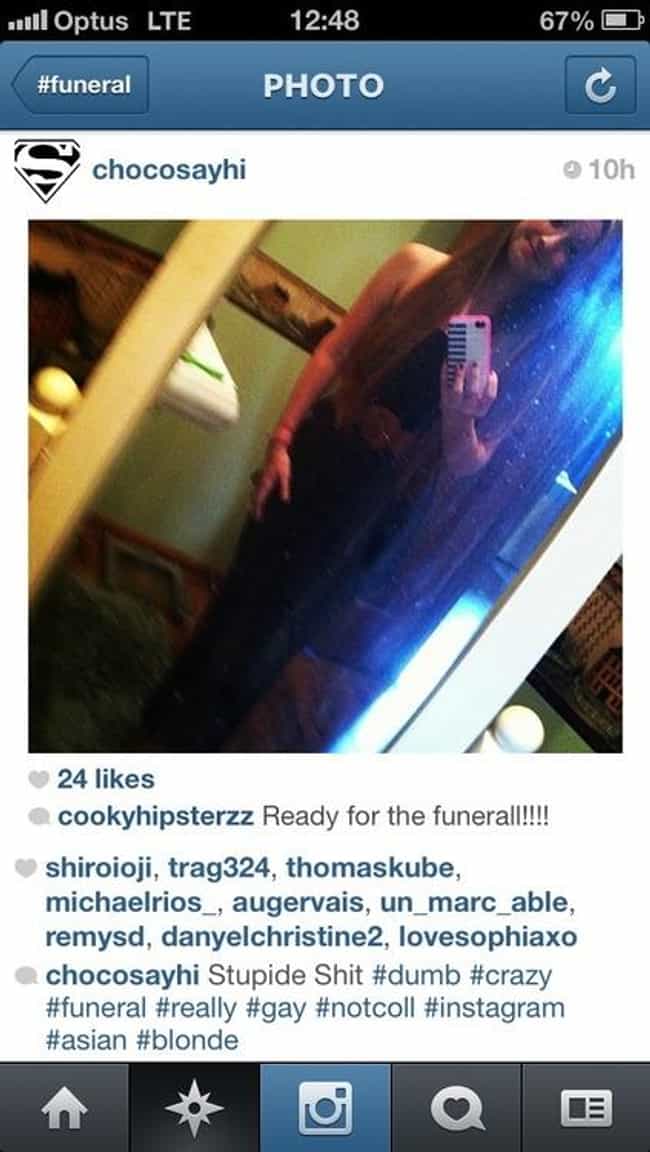 Smile!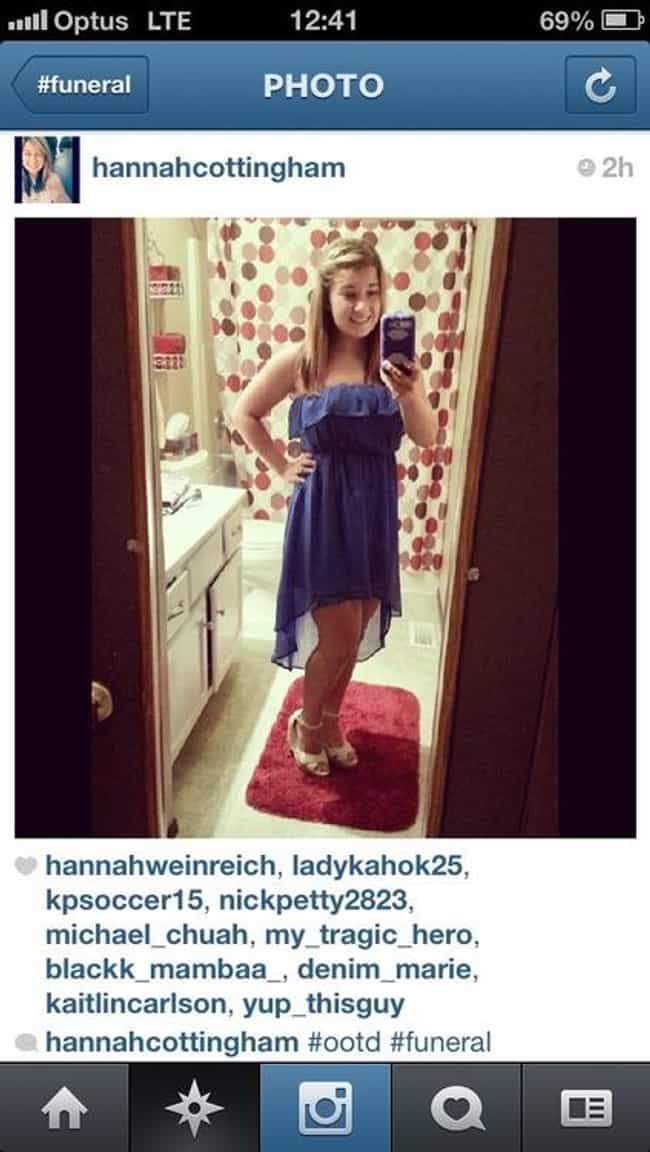 Train and a Funeral? at Least It's Pay Day!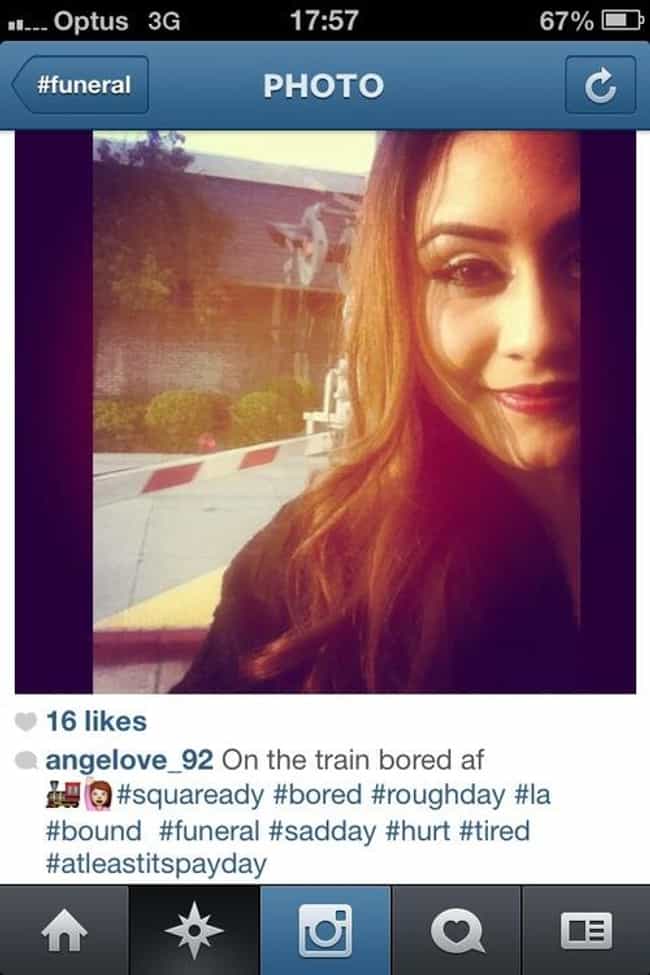 That Dress Is So Different from All the Other Black Dresses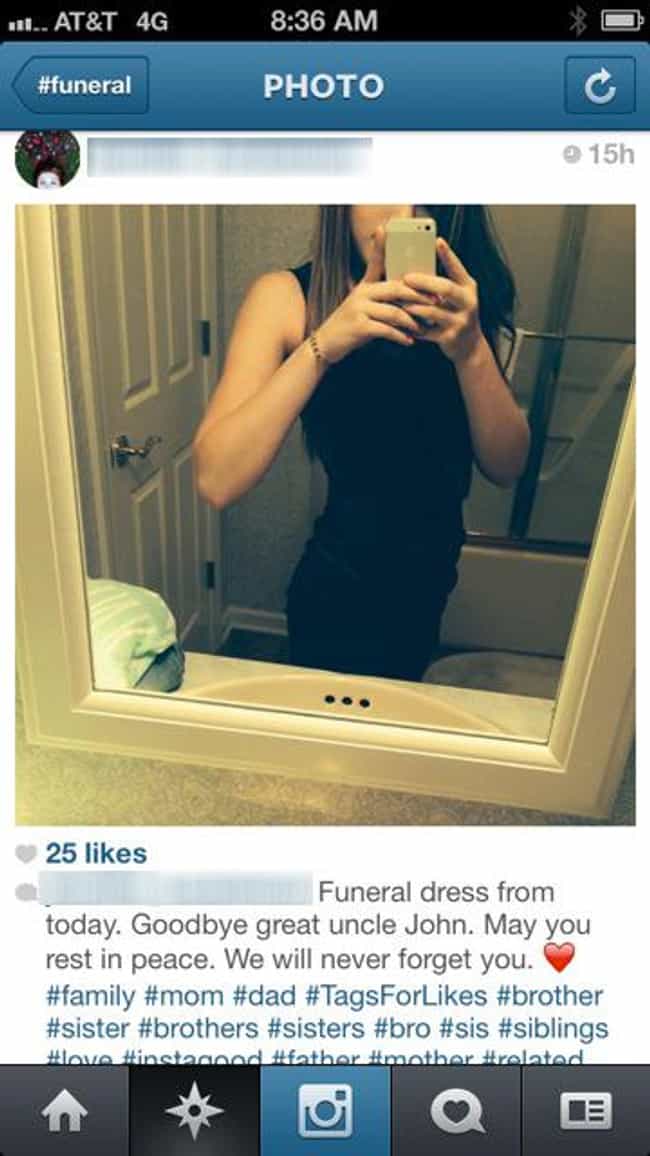 Oh My God Is This DURING the Funeral?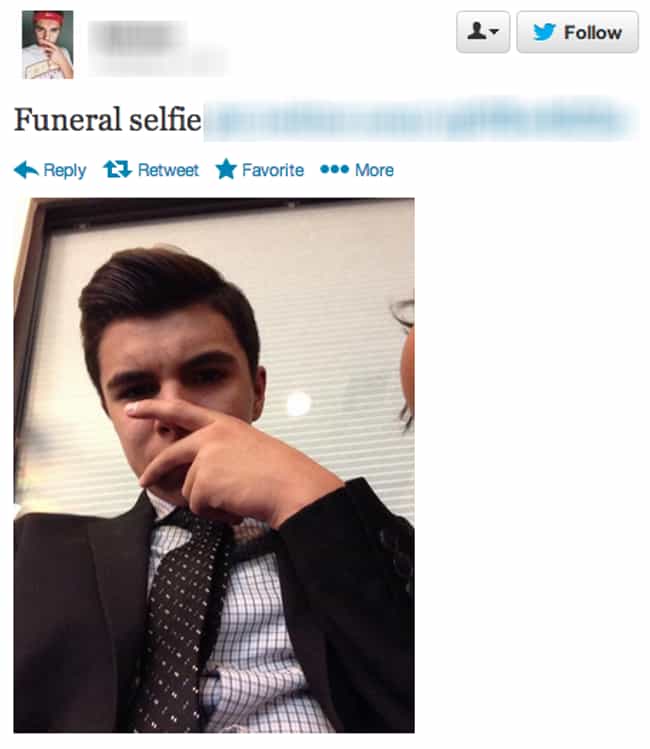 The Funeral Got in the Way of Her Fabulous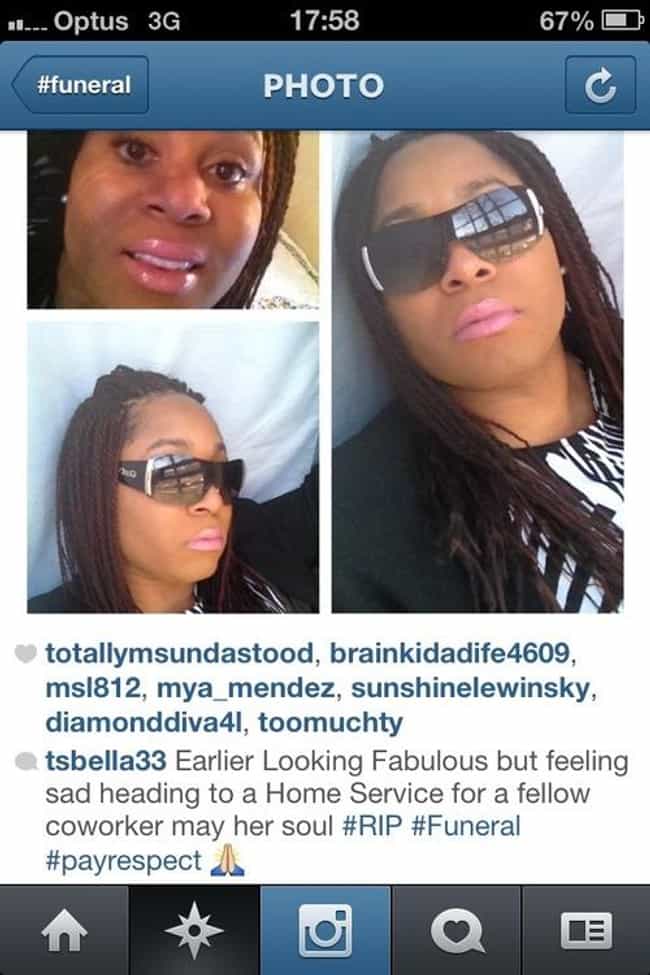 How Selfish of Him!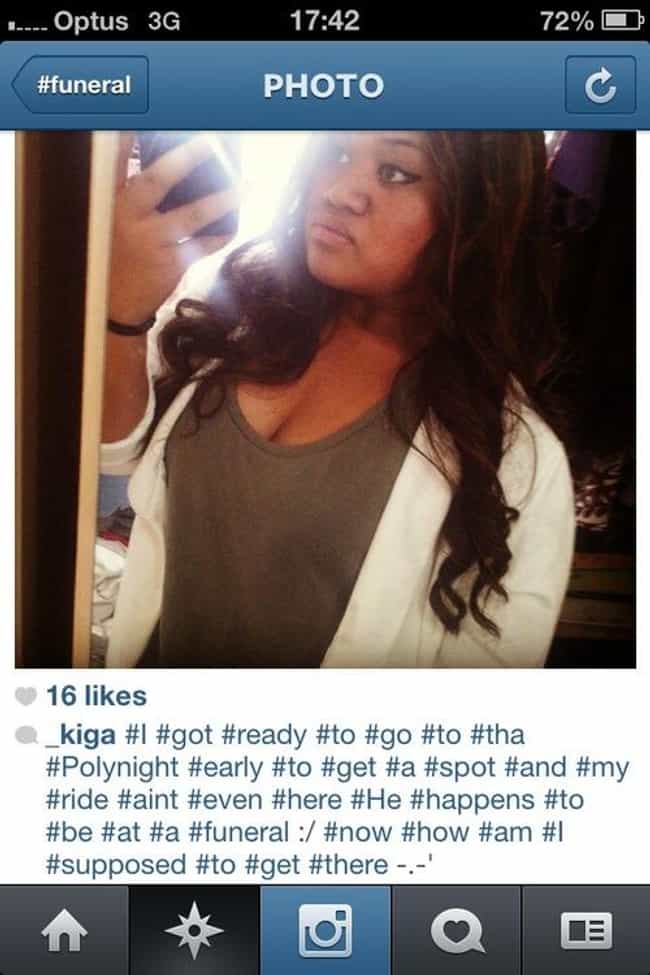 Blah Wah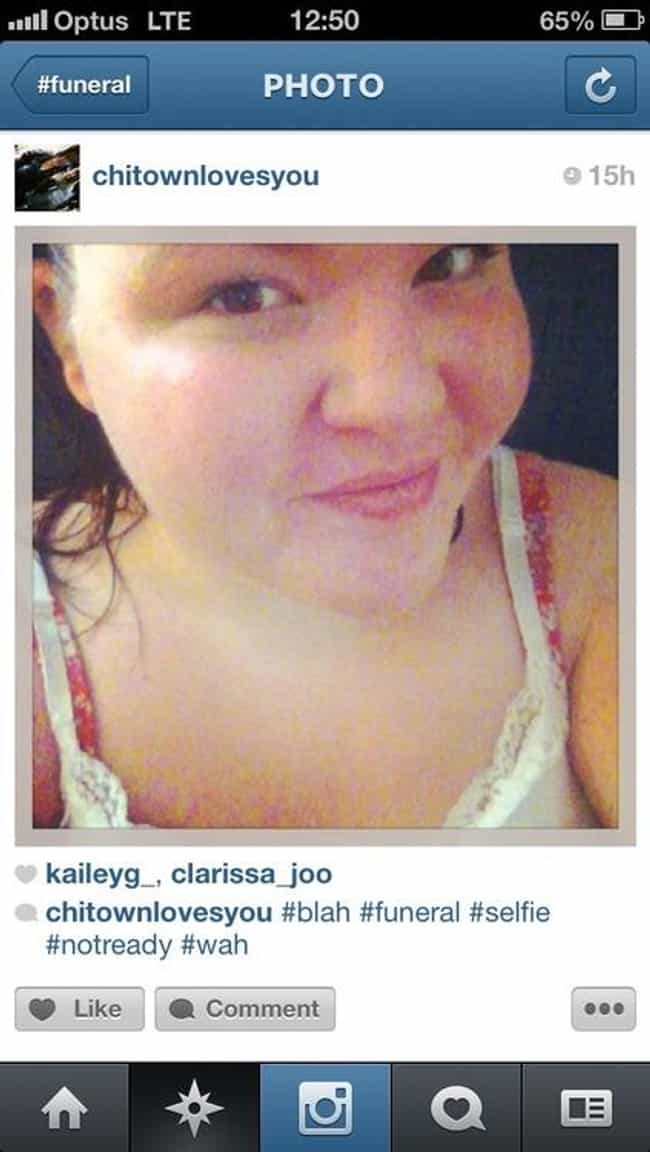 Outfit of the Day Guysies!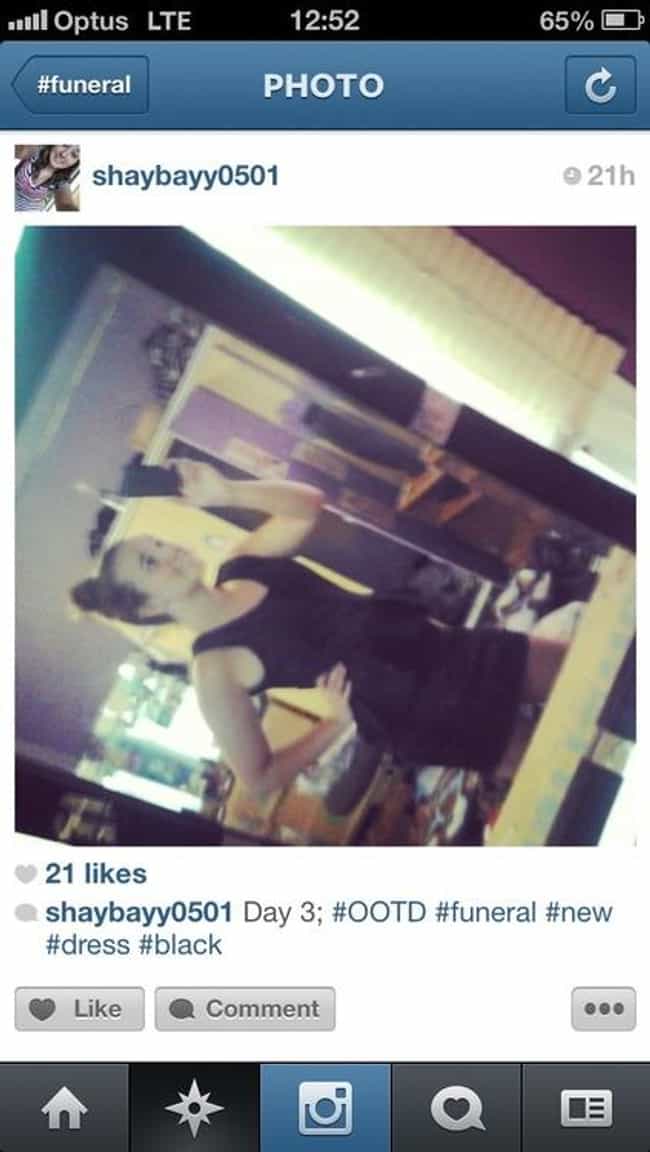 Mourning Their Appetite (and Dead Relative but Whatevs)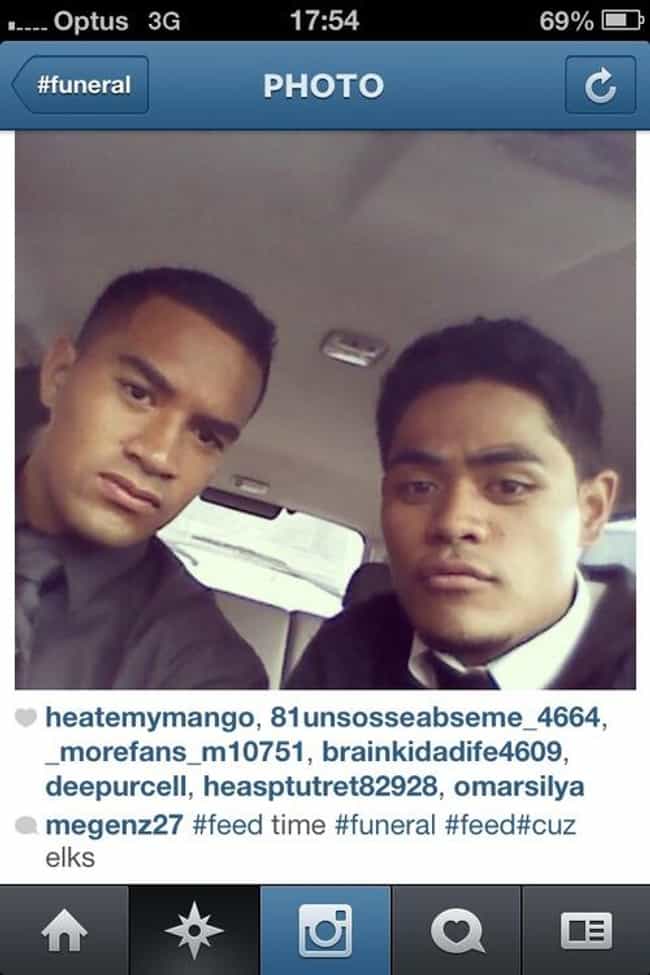 Duckface at a Funeral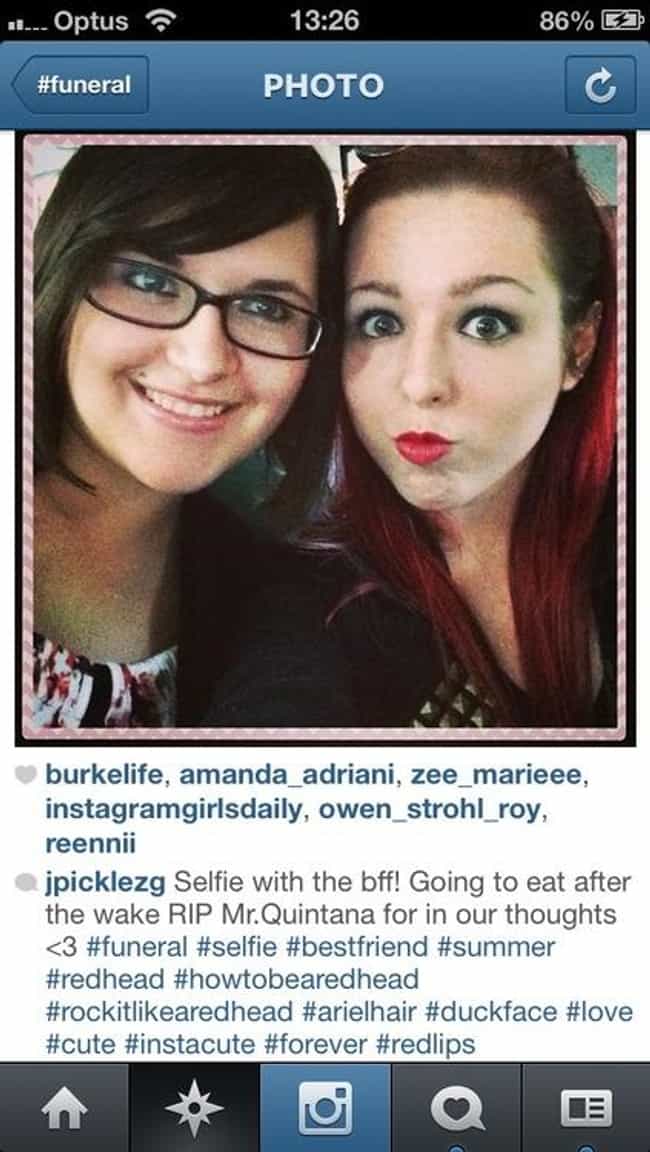 That's Hot?