Stoners are their own unique breed of people. Whether you consider yourself a dabbler in marijuana culture, or are simply friends with someone who does, these hilarious stoned text messages are sometimes all-too relatable. These stoners have texted some of the most mind-blowing thoughts and theories, but sometimes they reveal just how many brain cells they've killed by smoking one too many joints.
Whether you're looking for a good laugh, or an example of what not to text next time you've had a few tokes, the funniest stoner text messages are always insightful. You might learn that the peak of high-ness might not be the best time to text your significant other – unless you want them to know how much you prefer breakfast cereal over them. However, these stoned text messages might reveal the next great scientific discovery, or teach you how to be more zen.
Heightened Perception is Not Always a Plus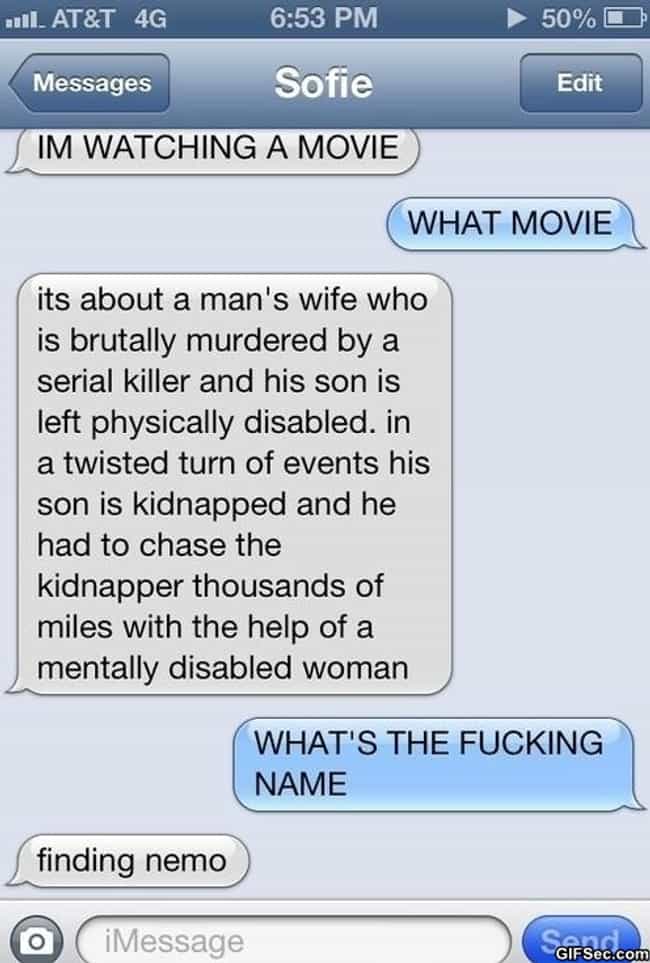 How to Keep Two Stoners Busy All Night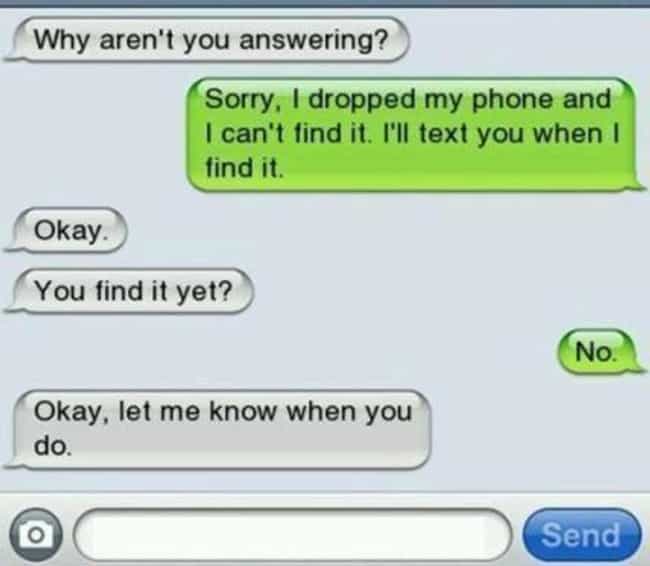 Creating the Ultimate Super Turtle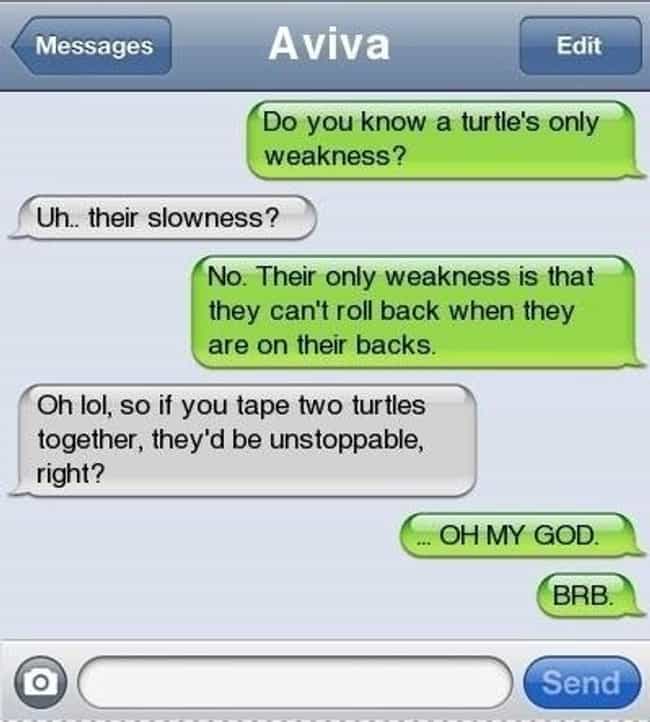 That Moment When High-You Realizes the Evils of the Dairy Industry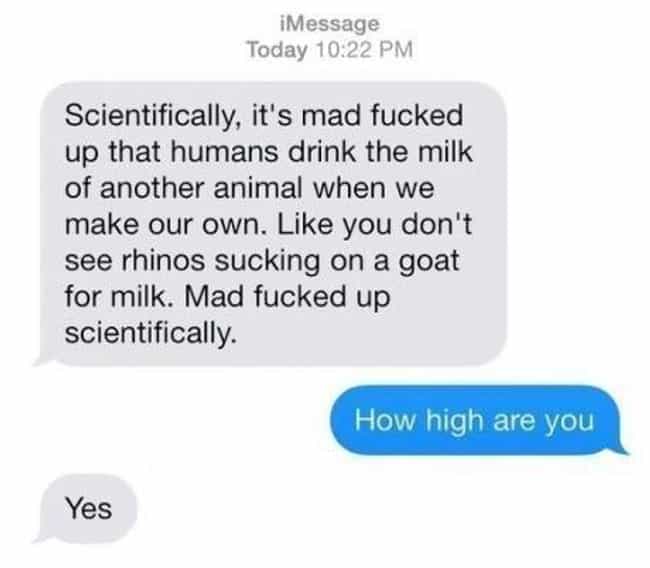 Those Frustrating Moments When You Don't Fully Grasp Your Own Motor Skills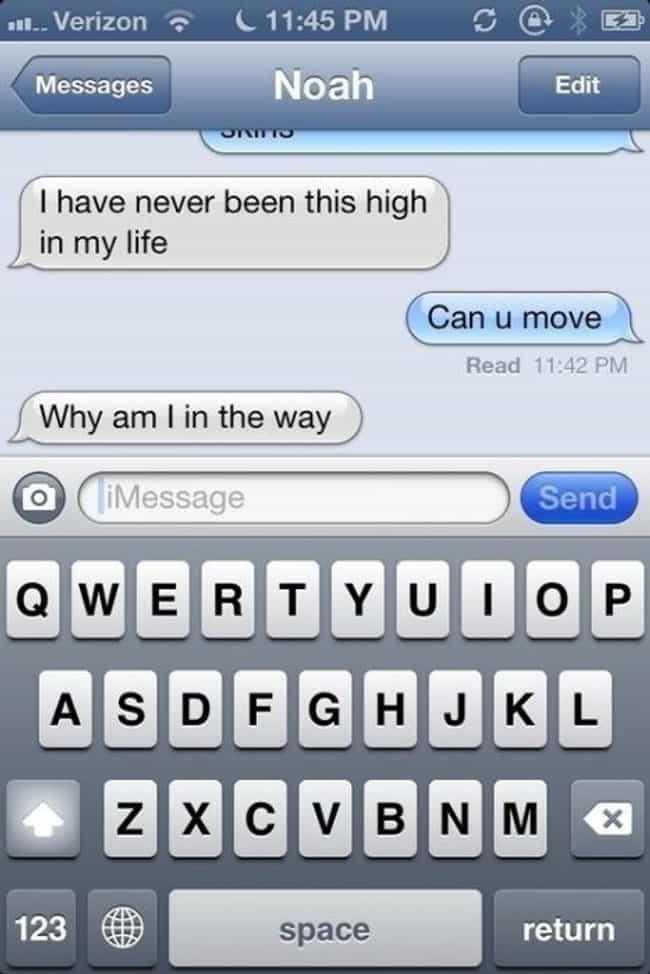 Totally See the Resemblance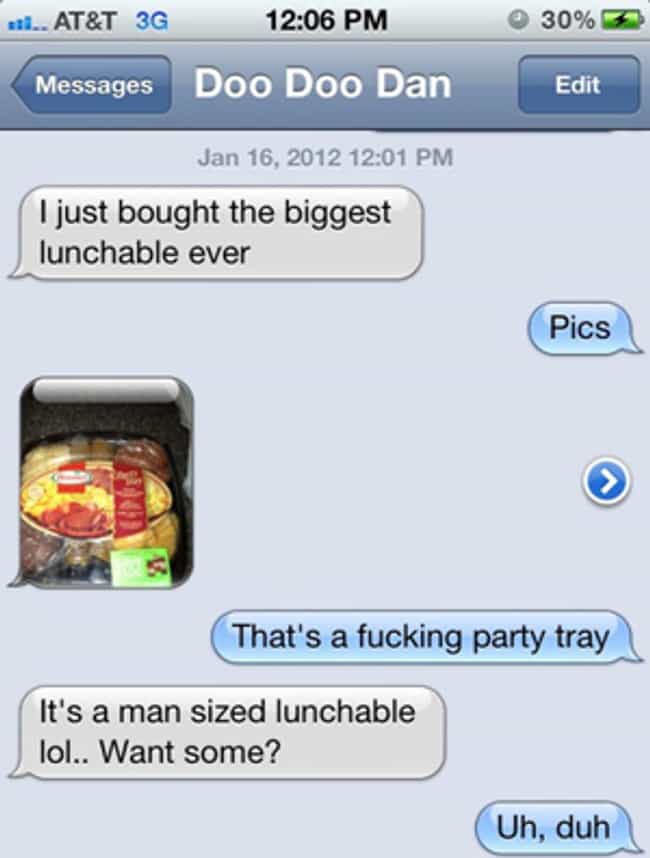 Why Clever People Might Not Be the Best High Text Recipients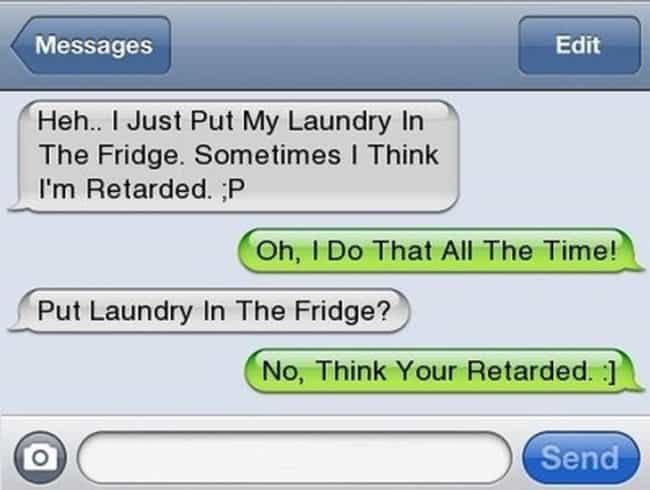 Pure, Unadulterated Stealth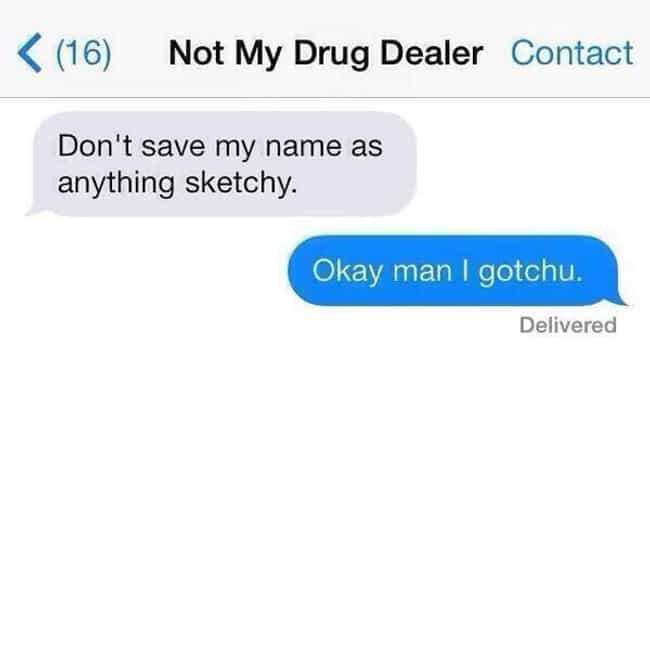 Proof That Walmart Gift Cards Really Can Buy Just About Anything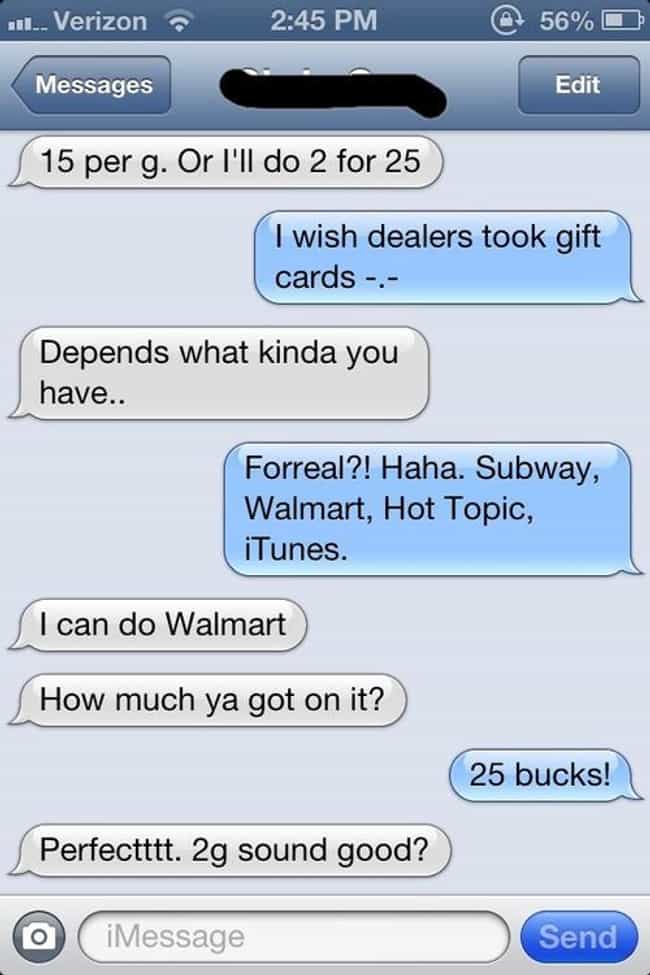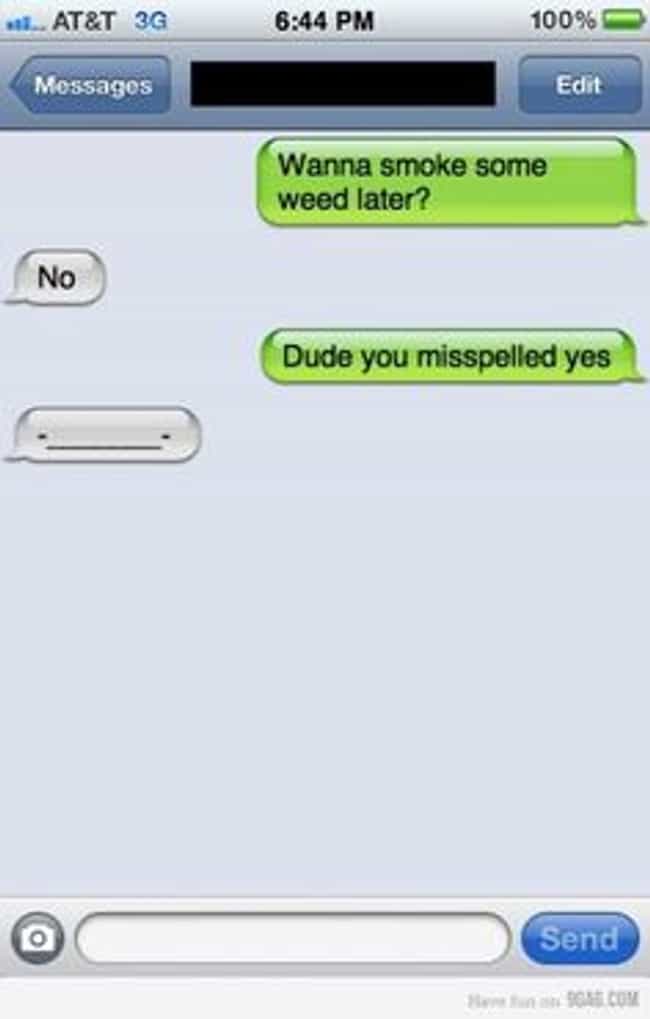 This Stoner Whale Love You Forever
Cereal Trumps a Make-Out Sesh With Your Sweetie Every Time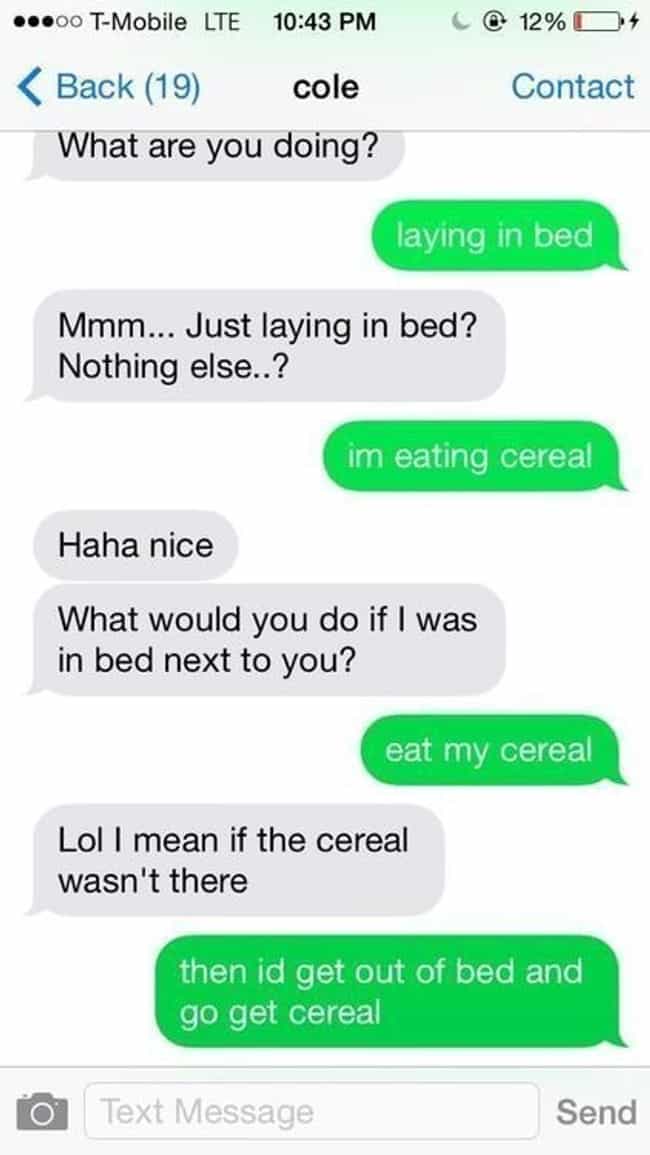 But Really, Who Would You Rather Text?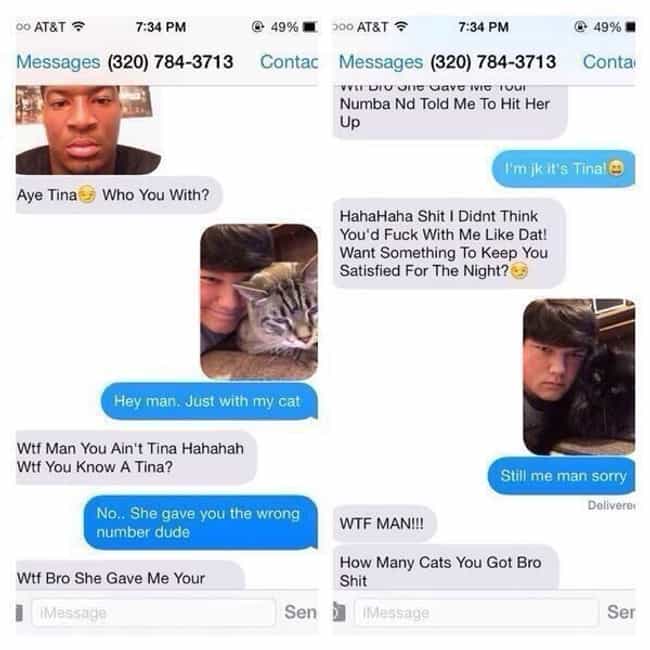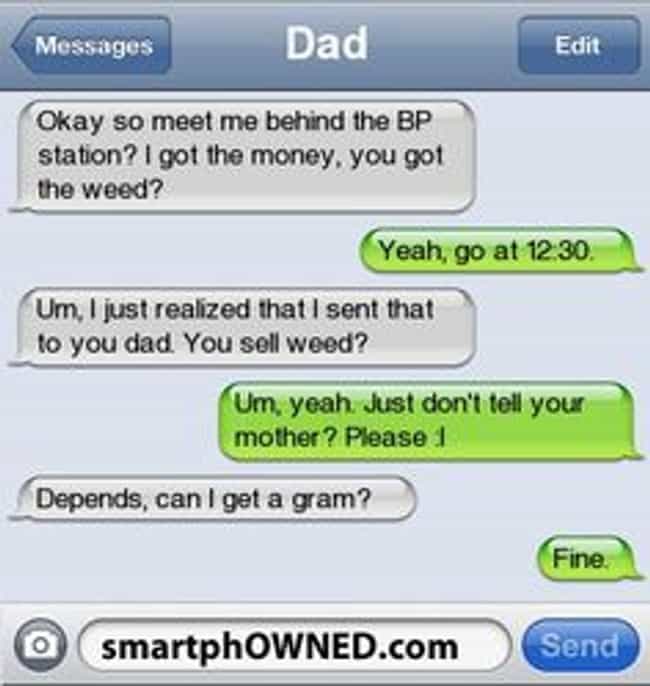 No One Has Ever Wanted a Cheese Stick This Badly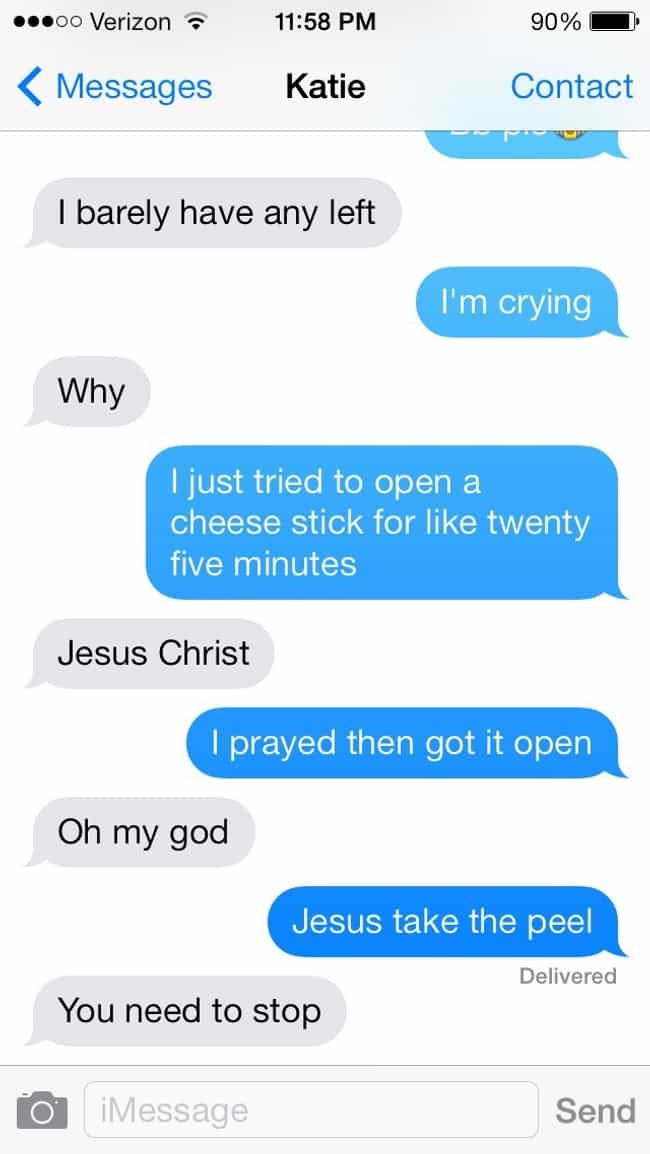 This Conspiracy Theory is No Match For High-You's Heightened Awareness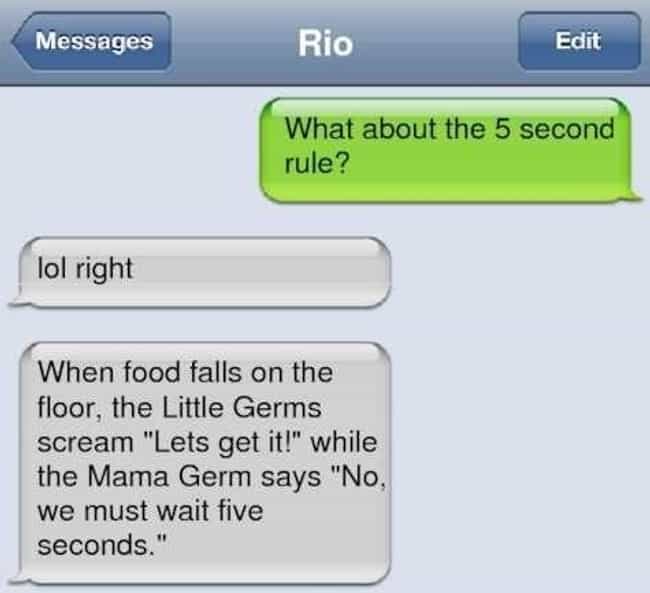 Sounds Like a Bad Situation All Around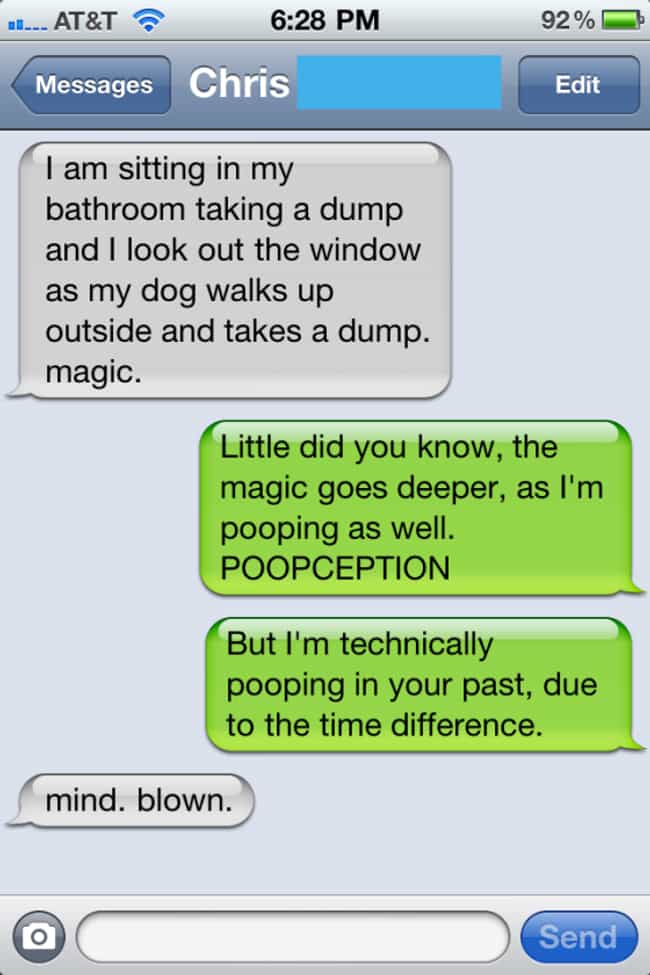 This Probably Wasn't the Best Stoned Invention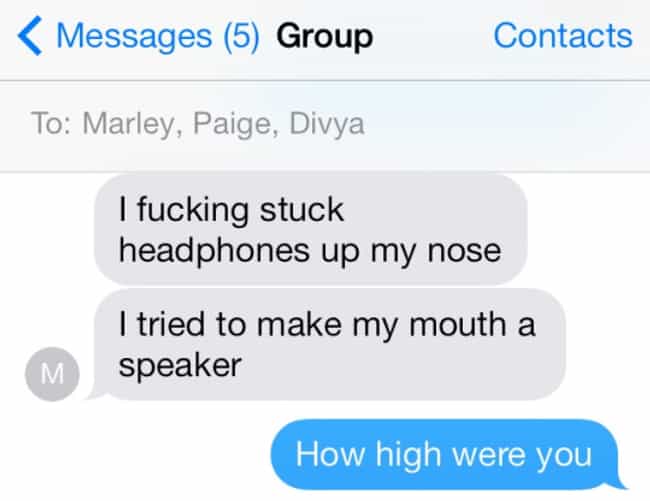 Nothing Like a Good Float to Perk Up Your Friday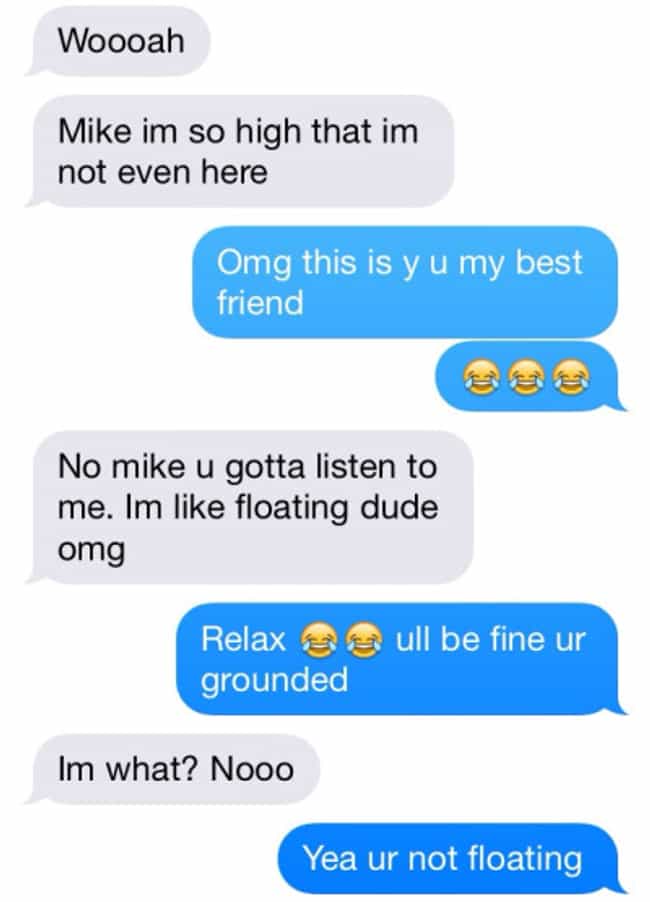 What Do Cookie Dough and Chuck Norris Have in Common?
Stoner Paranoia at Its Finest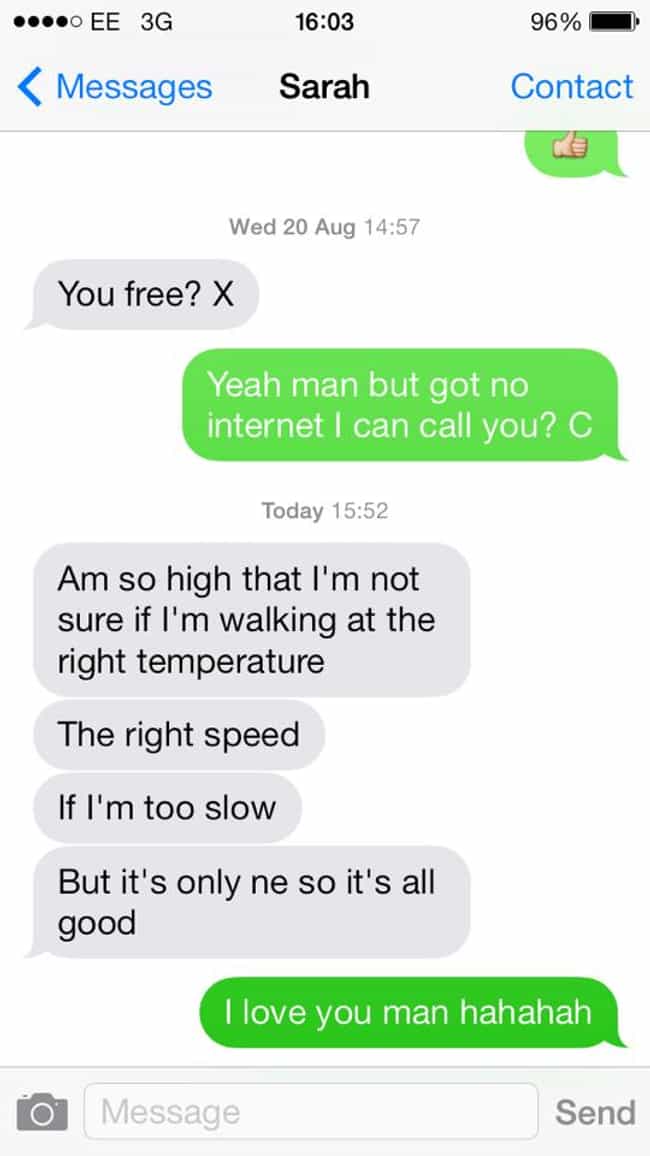 You Know It's Time to Take a Break When…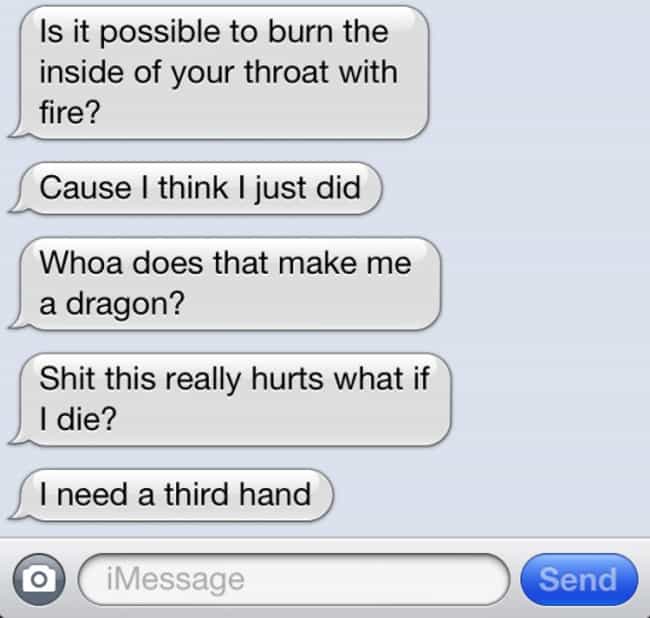 No, Seriously. Where Do They Sell That At?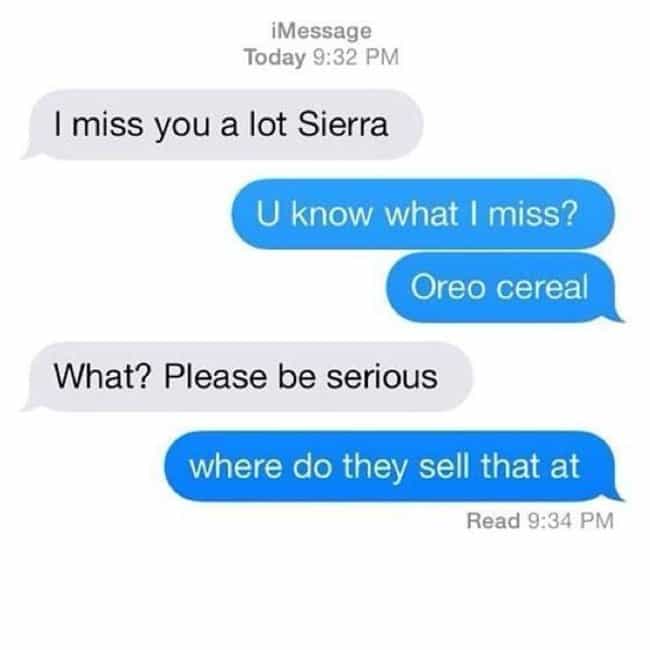 Hide Your Closets, Hide Your Keeblers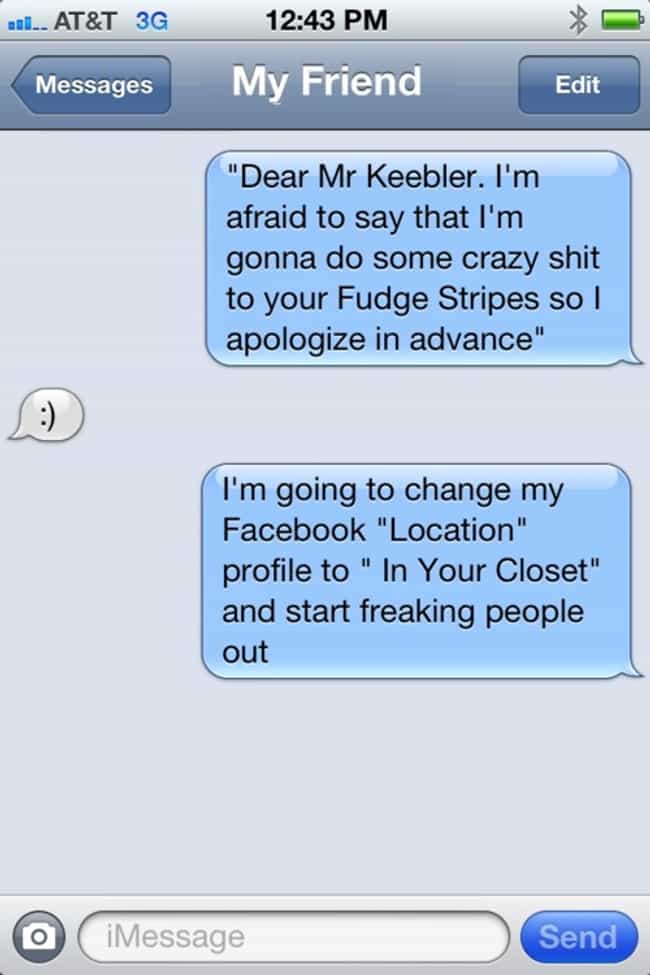 High-You or Zen Master? Both and Neither.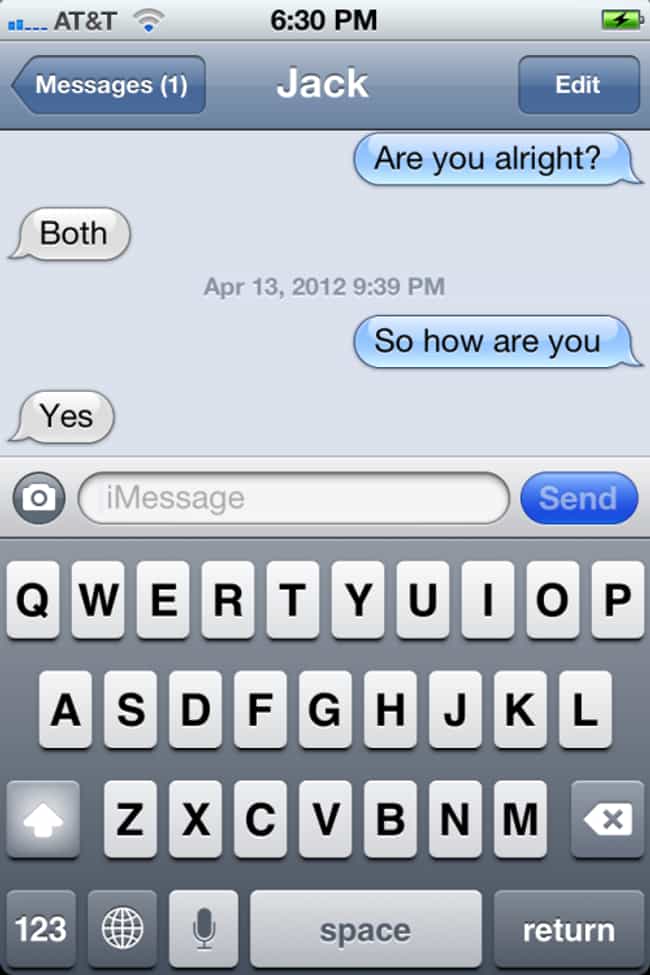 High Humor. It Doesn't Take Much.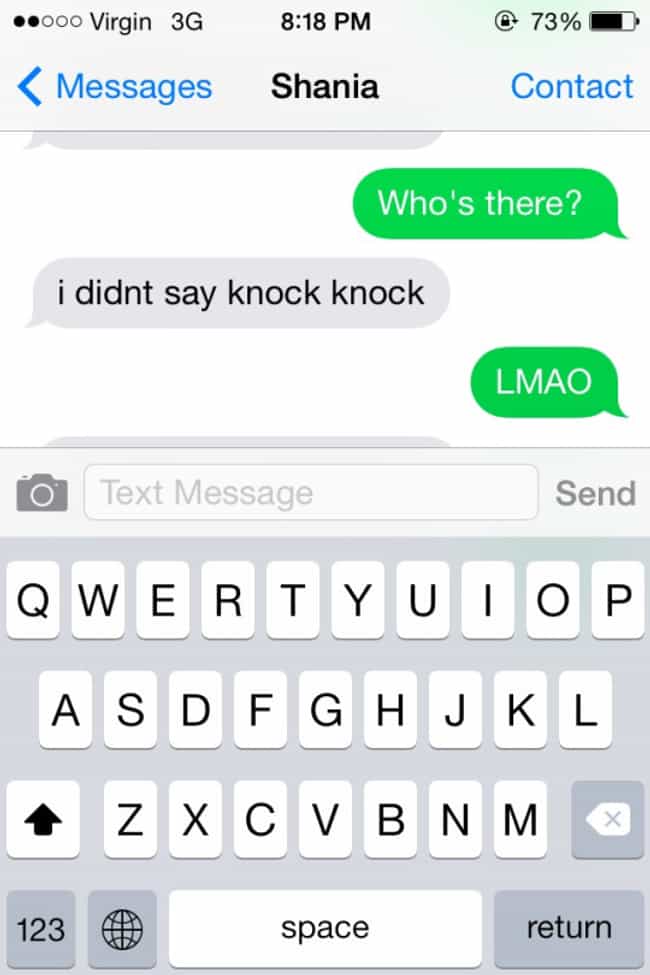 Talk About the Hunger Games…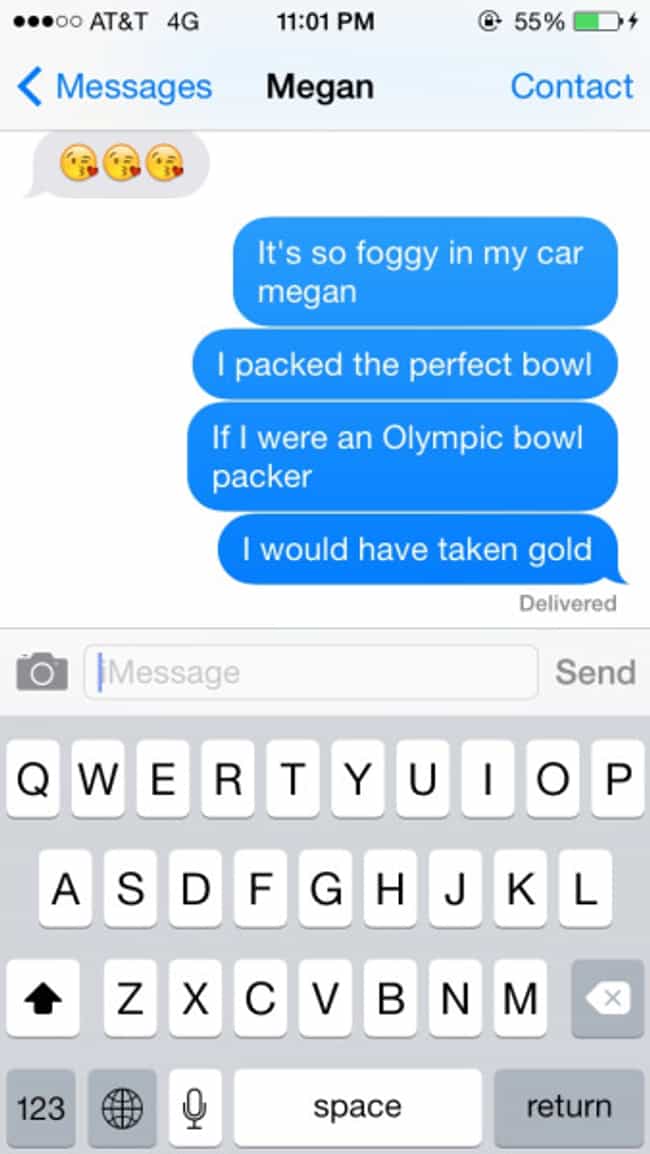 That First Draft Was So Much Better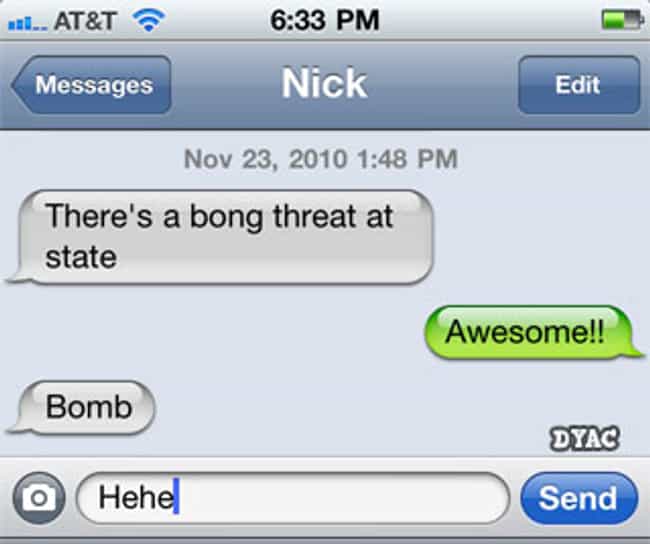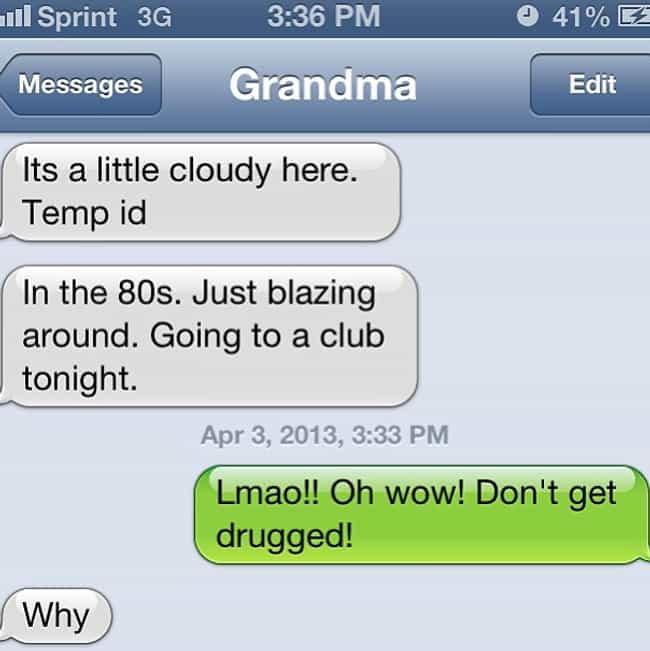 This Stoner Forgot That Eye-Lids Existed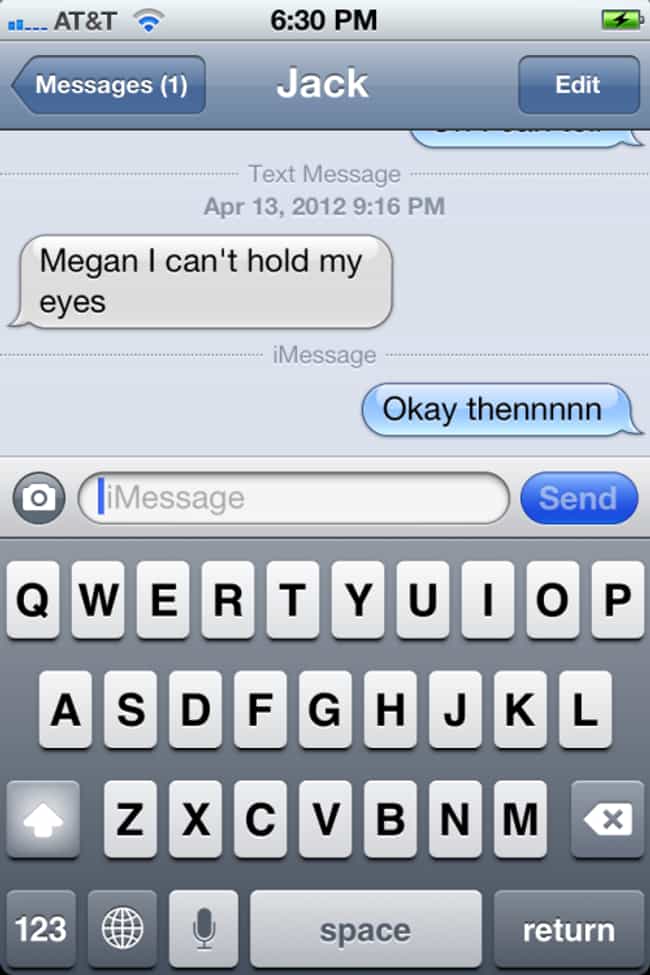 There's the Brave Part of Your Stomach, and Then There's the Scared Part of Your Stomach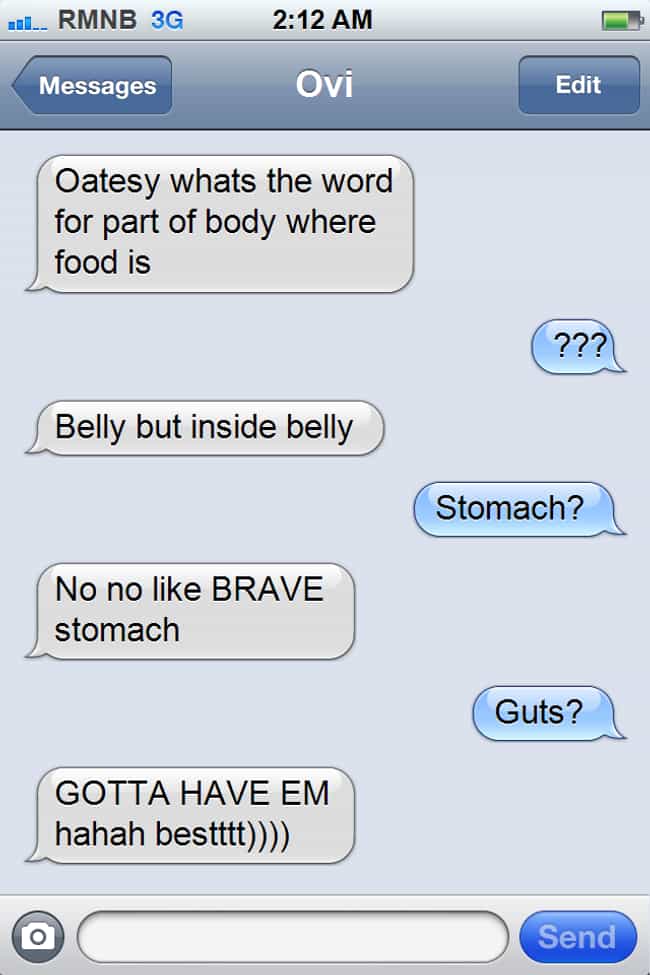 This Isn't Going to End Well for Angeline & Russell…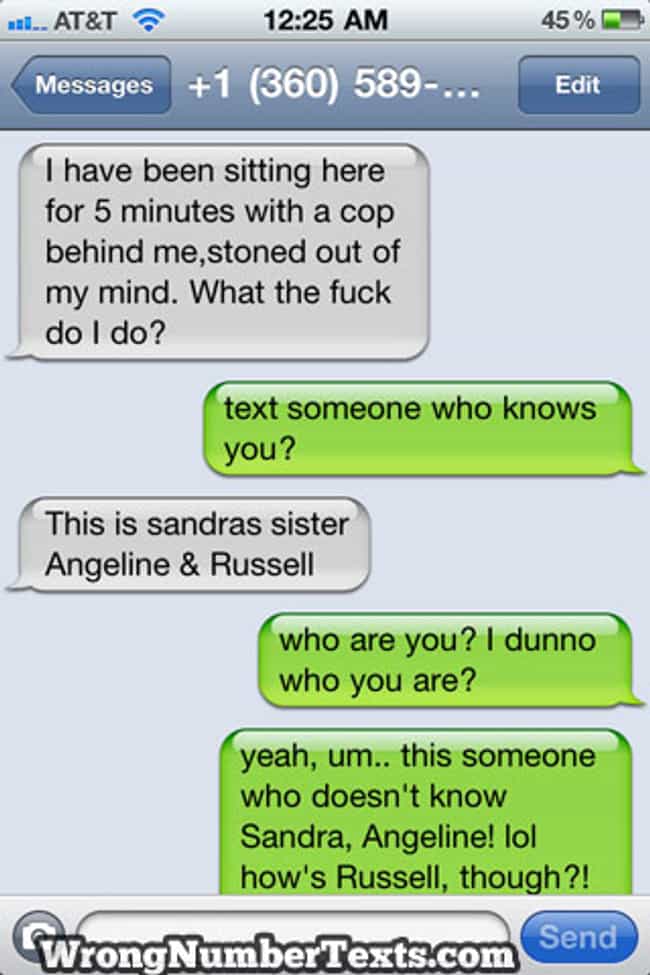 The Church of the Latter Day Stoners: a New Religion Just Waiting to Happen