Most people these days are trapped in track housing hell. Middle class families are moving into housing developments where every home looks exactly the same. But it doesn't have to be this way! Architects are capable of some crazy feats, as these weird building shapes can attest. These cool, creative, and weird buildings are proof that humans have the capacity to create some pretty insane works of building art. These buildings are so unusual, they're basically porn for weird architecture lovers everywhere.
You can find funny shaped buildings across the world. From a dog-shaped, dog-friendly park house in Idaho to a home in Bulgaria shaped like a very colorful snail, these weird building shapes will make you feel pretty disappointed with your current living space.
So whether you're looking for a fairy tale place to get married or just want to daydream about living somewhere awesome, check out the upside down, inside out, see-through, colorful, and crazy buildings on this list!
The Casa dels Ossos or "House of Bones" in Barcelona, Spain Was One of Gaudi's Finest
The Dutch Cube Houses of Rotterdam, Netherlands Feel Like a Salvador Dali Painting
The "Crooked House" in Sopot, Poland Is a Surrealist Masterpiece
Grab Lunch in a Tree House at the Naha Harbor Diner in Okinawa, Japan
The Nautilus House in Naucalpan de Juarez, Mexico Is a Fairy Tale Come True
Can You Guess What's Inside the Kansas City Public Library in Missouri?
This Killer Tree-Inspired House in Vietnam Is Known to Locals as "The Crazy House"
The Upside Down House in Trassenheide, Germany Will Trip You Out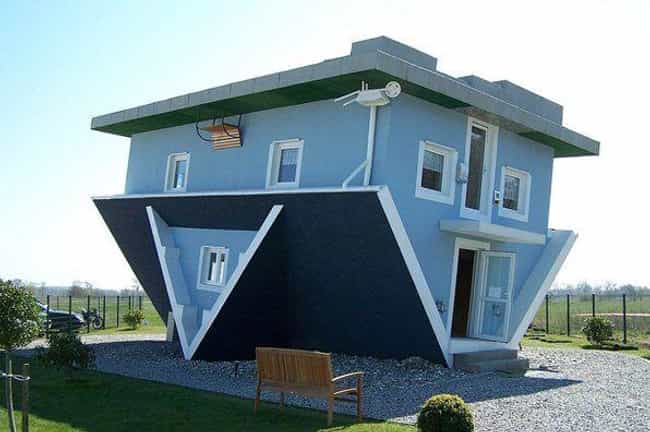 Stone House in the Mountains of Fafe, Portugal Really Lives Up to Its Name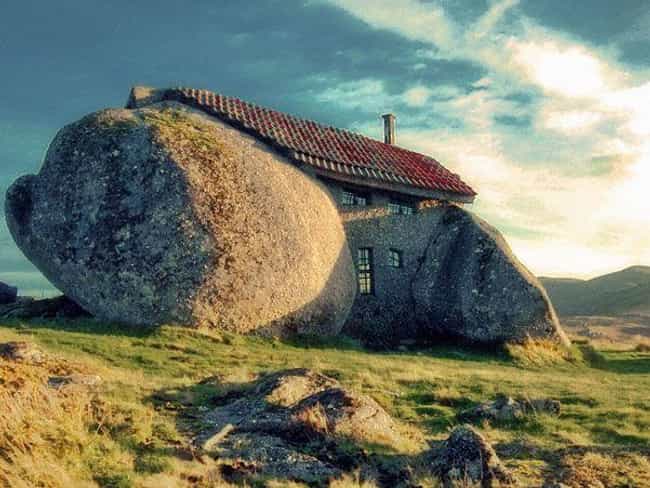 This Low-Impact Woodland House in Wales, UK Is Rocking the Shire Look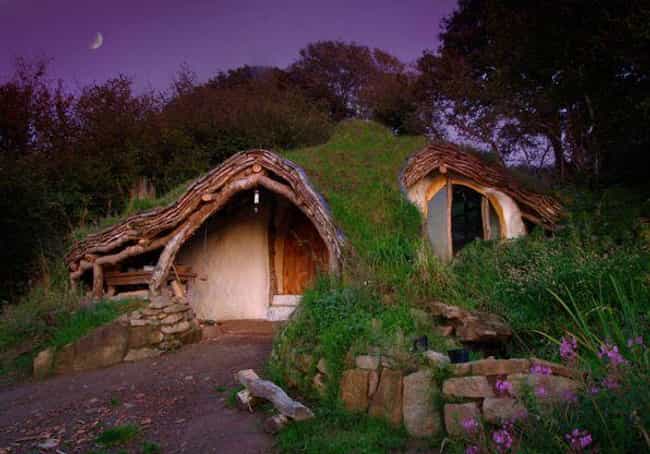 The Palais Builles in Cannes, France Look Like a Stone Age Bubble Village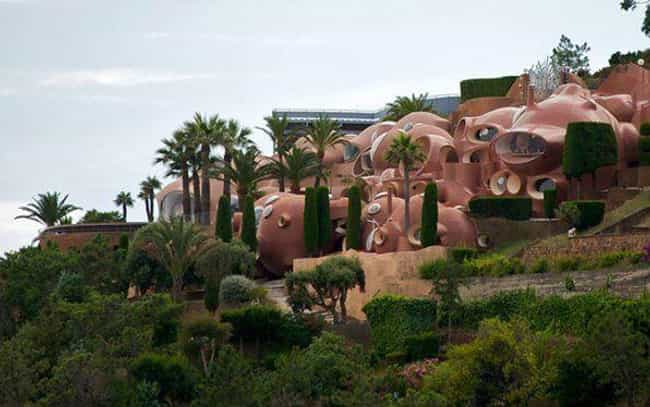 The Ukraine's "Floating Castle" Defies Gravity
The Weisman Art Museum in Minnesota Is Like a Picasso Painting on Crack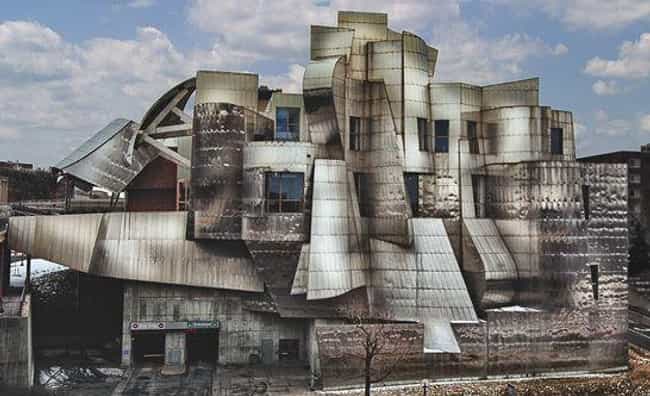 The Neverwas Haul is a Rolling Steampunk Heaven Based in California, USA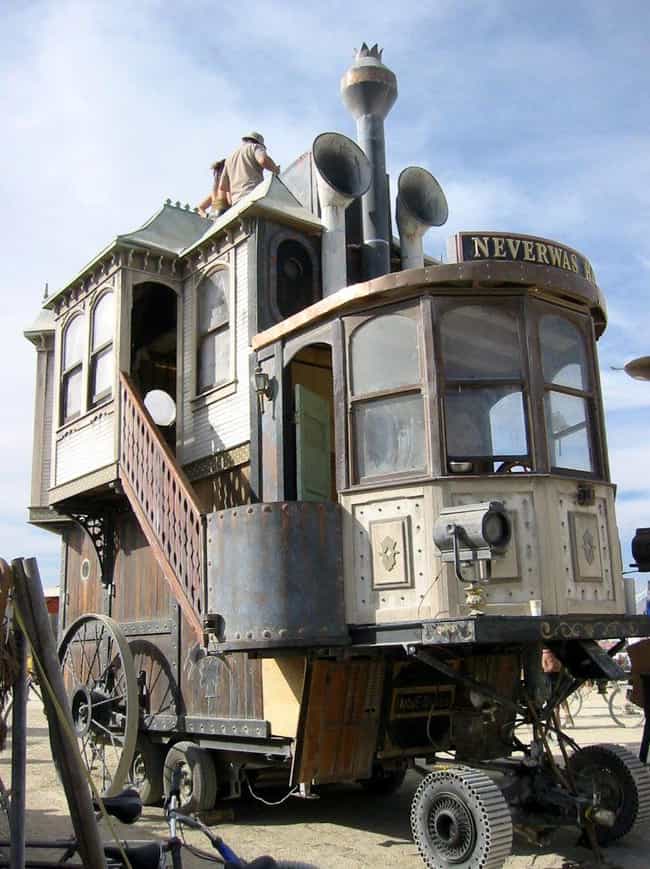 Wonderworks in Tennessee Turns Architecture on Its Head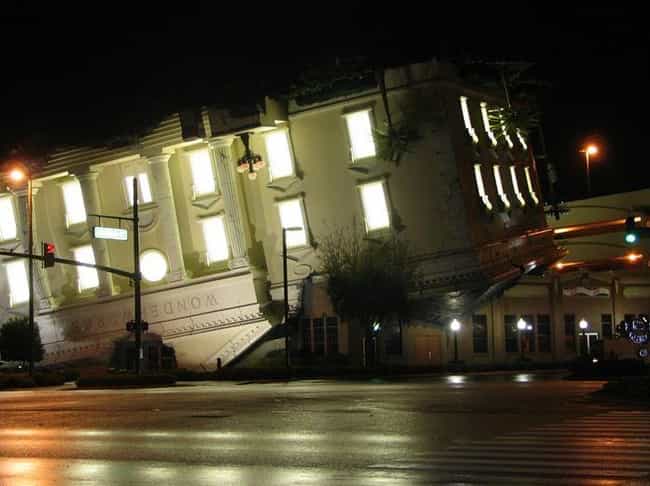 The Longaberger Headquarters in Ohio, USA Are One Big Yogi Bear-Inspired Acid Trip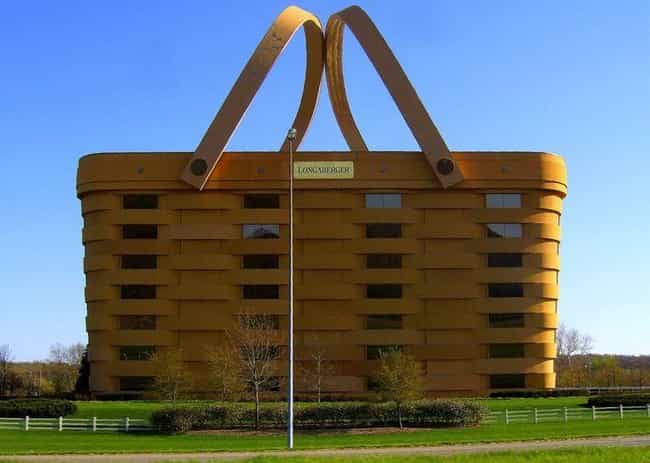 Super Villain's Lair or the Atomium in Brussels, Belgium?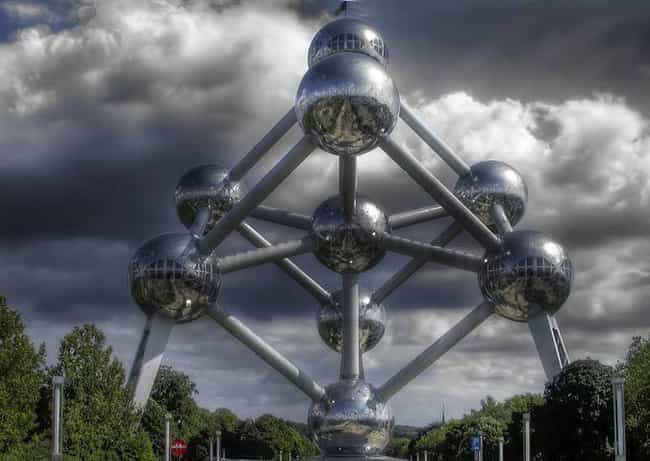 The Conch Shell House in Isla Mujeres, Mexico Is a Home Fit for a Sea King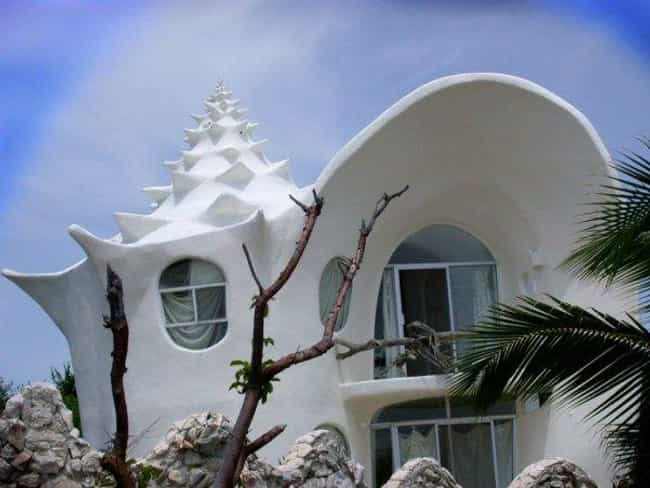 The Mind House in Barcelona, Spain Is Mind-Blowing, Indeed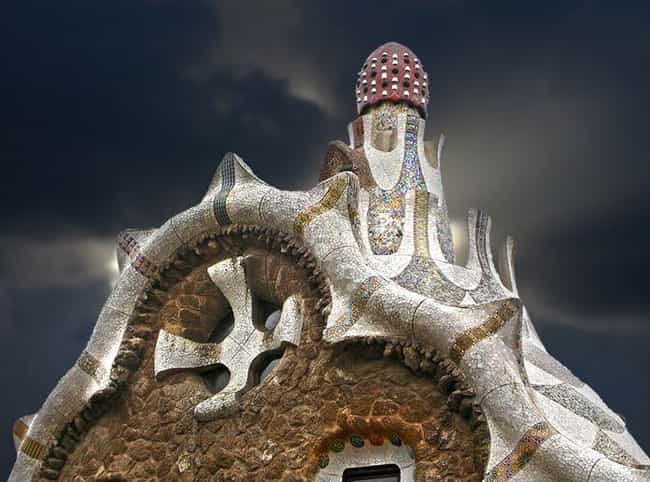 The Glass Thorncrown Chapel in Arkansas Is the Perfect Place for a Fairy Tale Wedding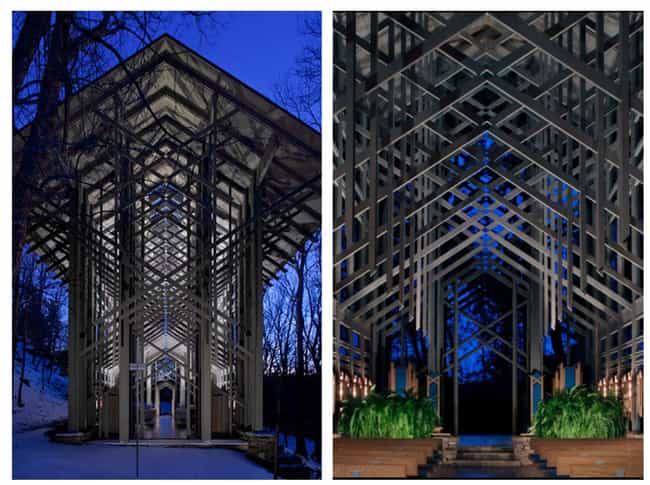 The World's Slimmest House Is Squeezed Between Two Buildings in Poland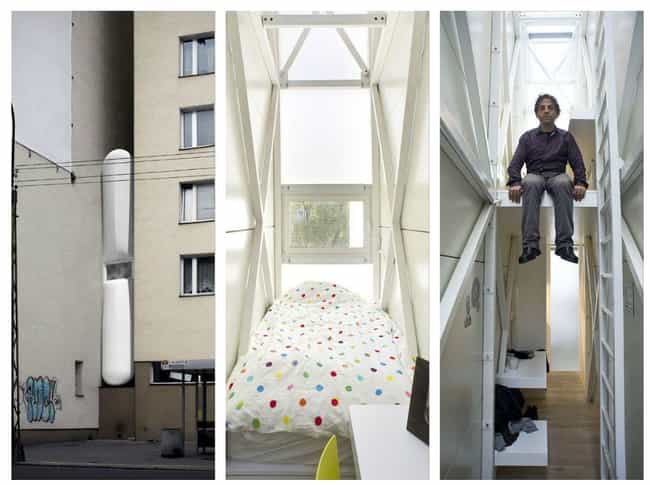 House Attack in Vienna, Austria!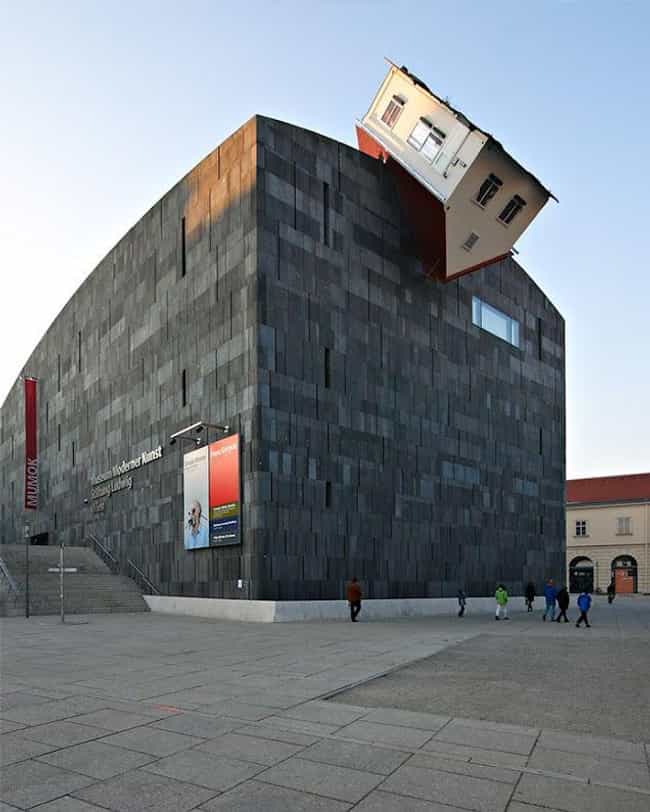 The Mushroom House in Ohio Is Silently Judging You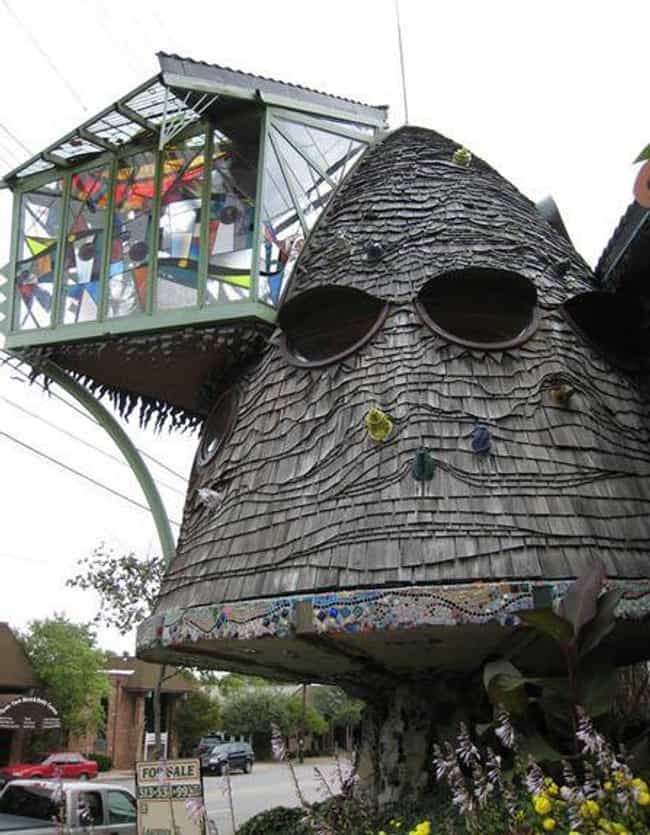 Enter a Nursery Rhyme World at Haines Shoe House in Hallam, PA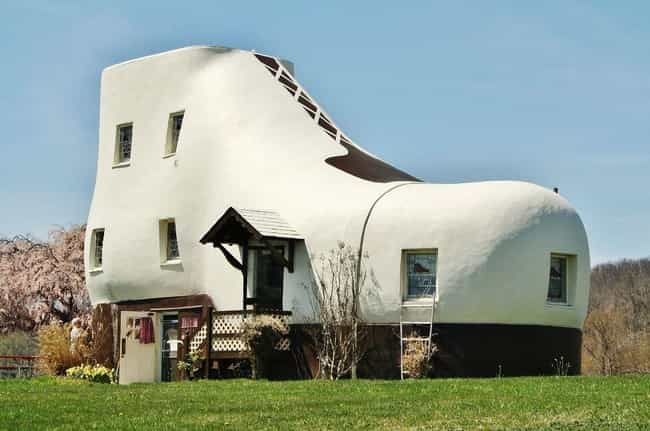 The Snail House in Sofia, Bulgaria Looks Like Something Out of Wonderland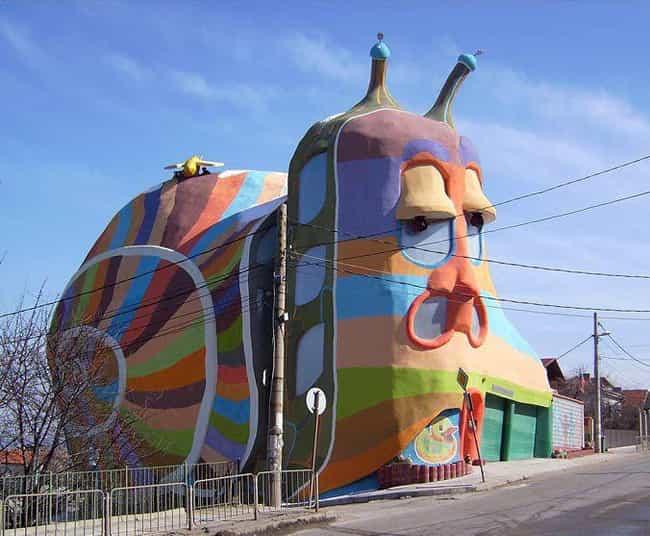 Chill with Your Dog IN a Dog at the Dog Bark Inn in CottonWood, Idaho
Lucy the Lovely Elephant Calls Margate, New Jersey Her Home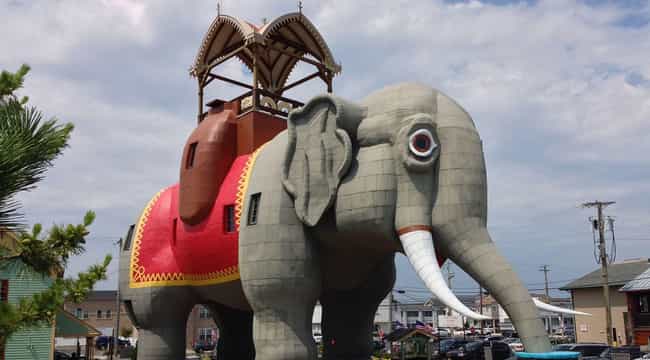 The People at the Hundertwasser in Darmstadt, Germany Appreciate a Little Color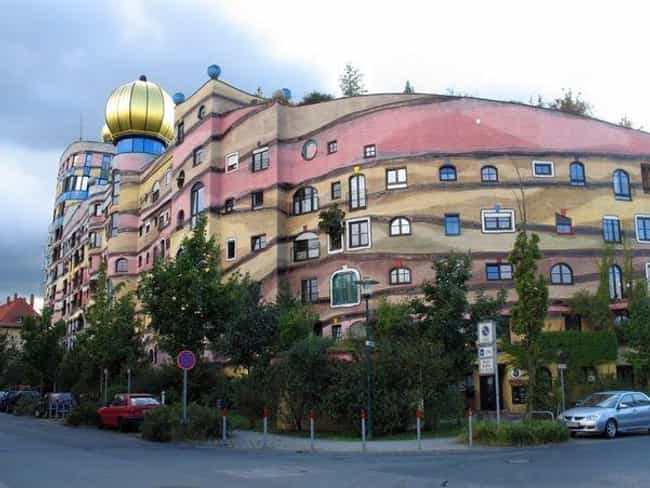 Christ Cathedral in California Is Like a Life-Sized Glass Sculpture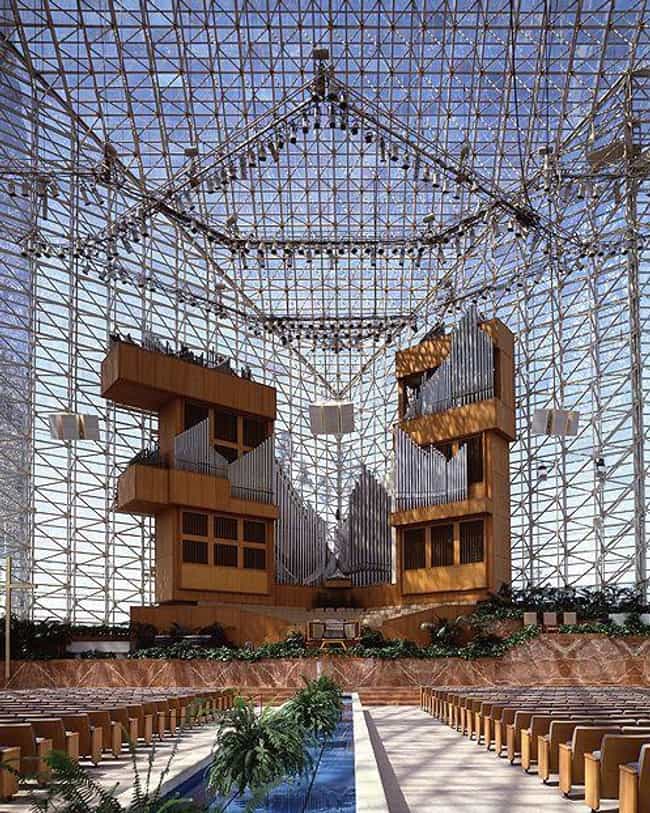 The Folks in This Transparent House in Japan Definitely Don't Throw Stones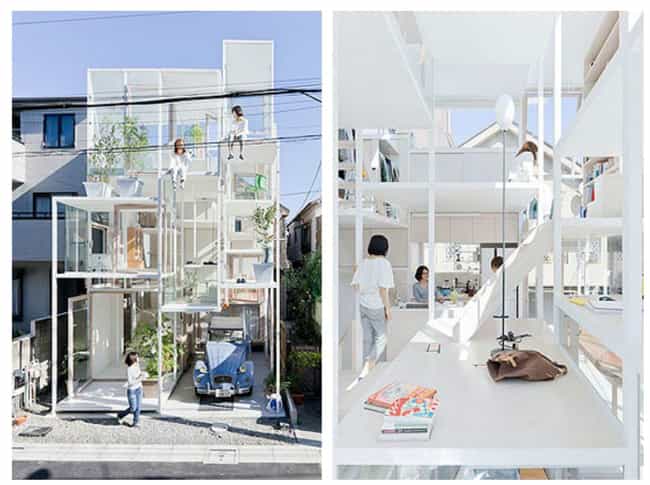 Why Not Build a Huge Toilet-Shaped Building in Suwon, South Korea?